Relating both to landscape and corporate architecture, Graham's pavilions sometimes create a kaleidoscopic, psychedelic experience relating to "child's play," recreating apparatuses for children in a playground setting. Graham says, "my use of two-way mirror glass in pavilions is not a critique of the alienation of the corporate building; in many ways the work I do tries to create a kind of pleasure area in relationship to the corporate office building, or to use Foucault's notion, my wish being to create a kind of 'heterotopia.'"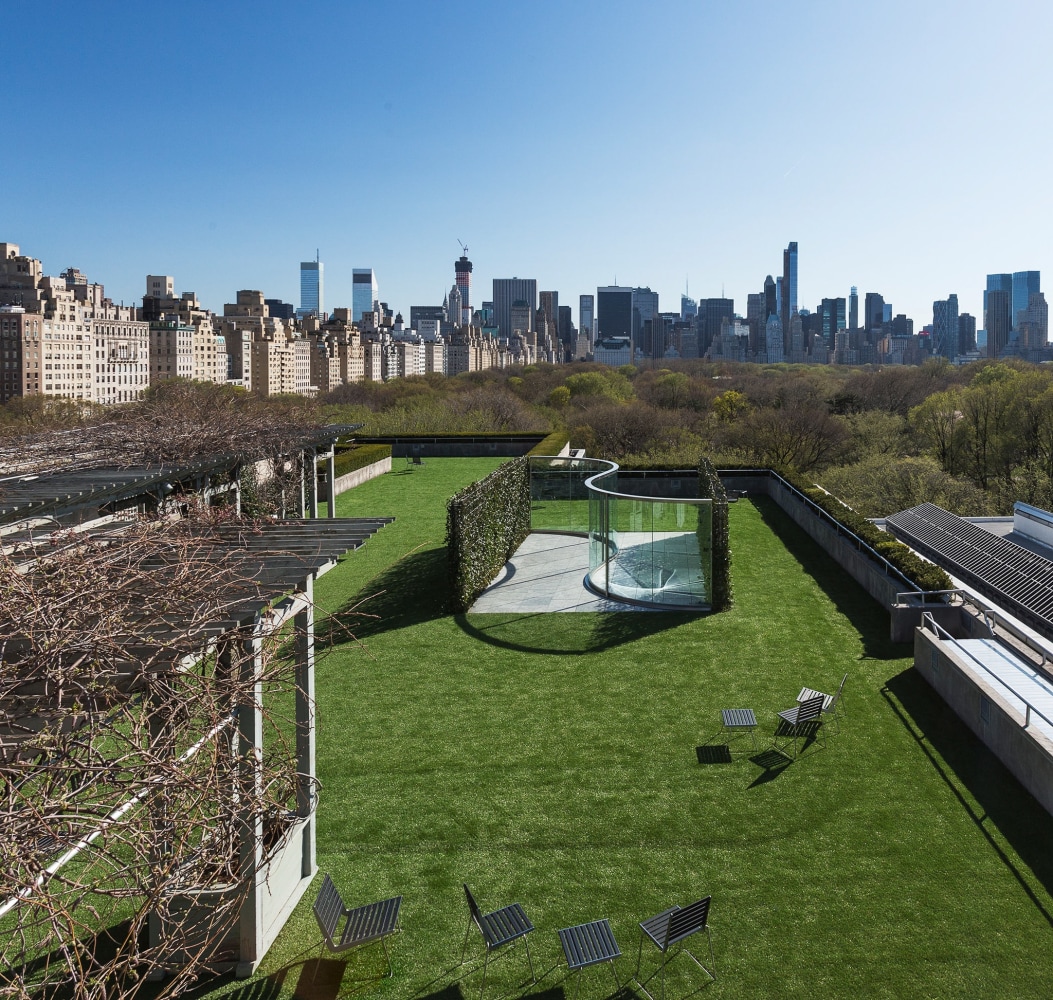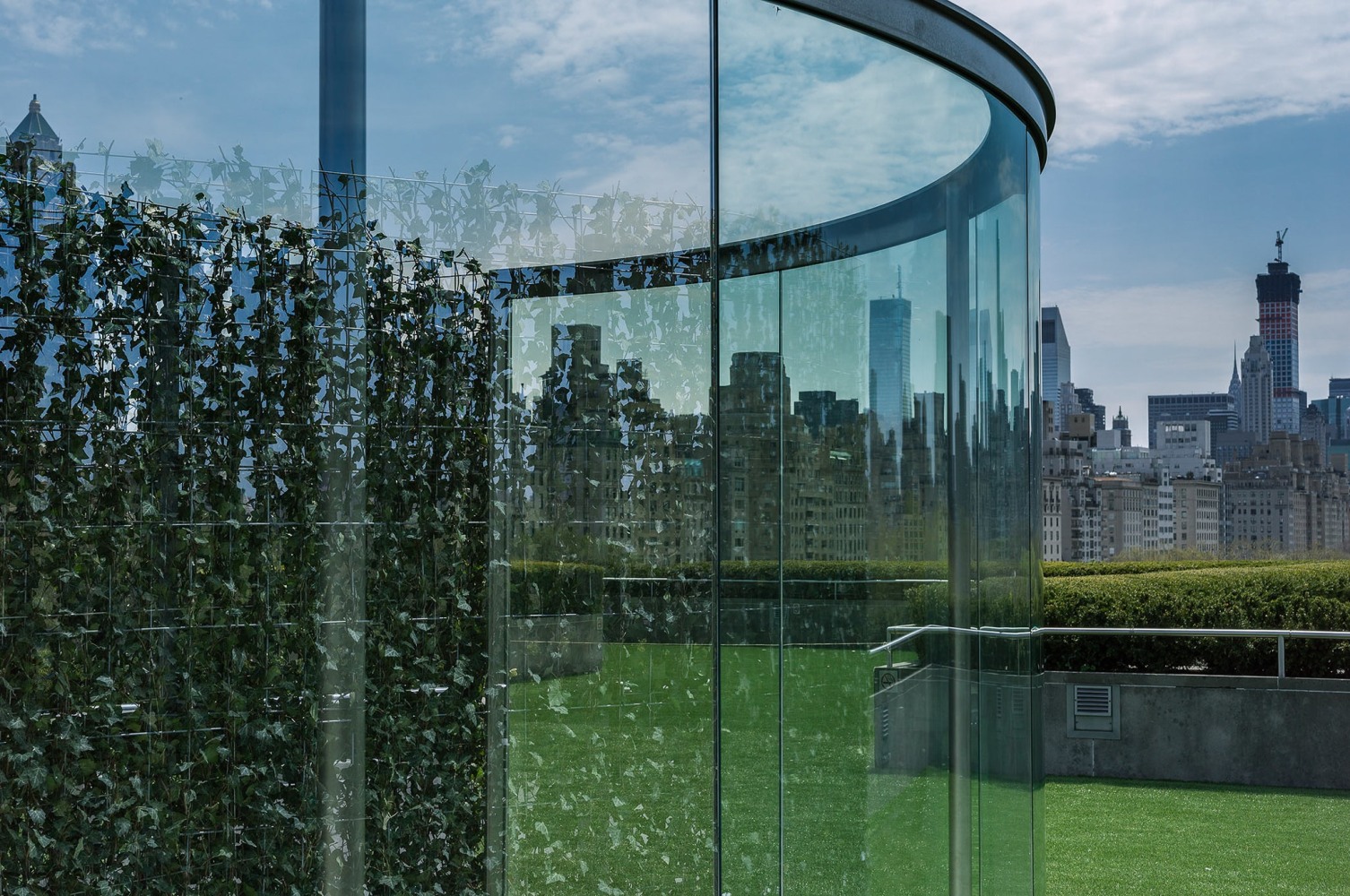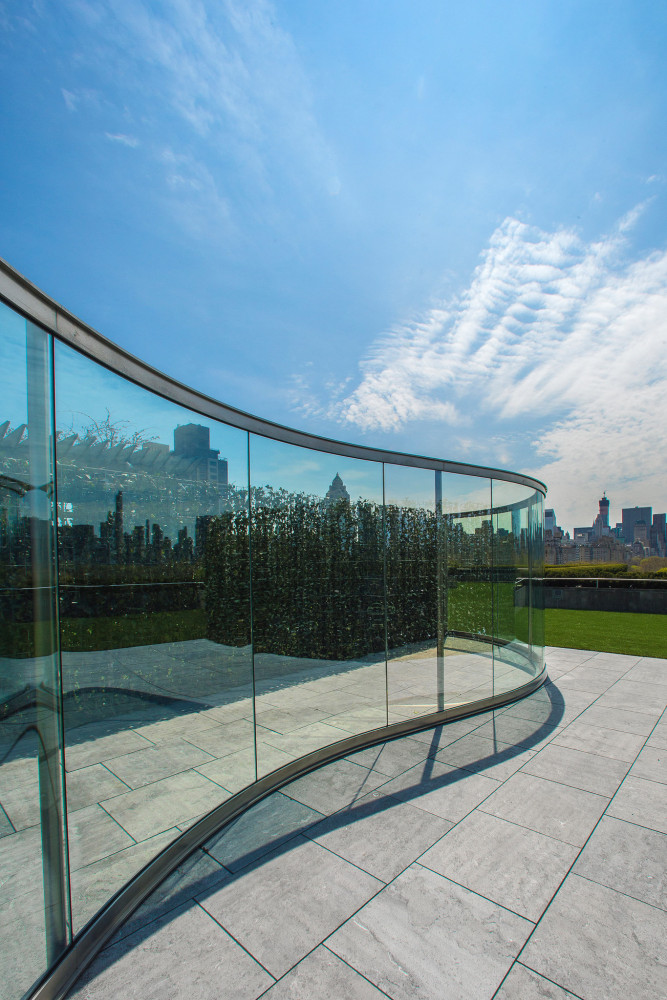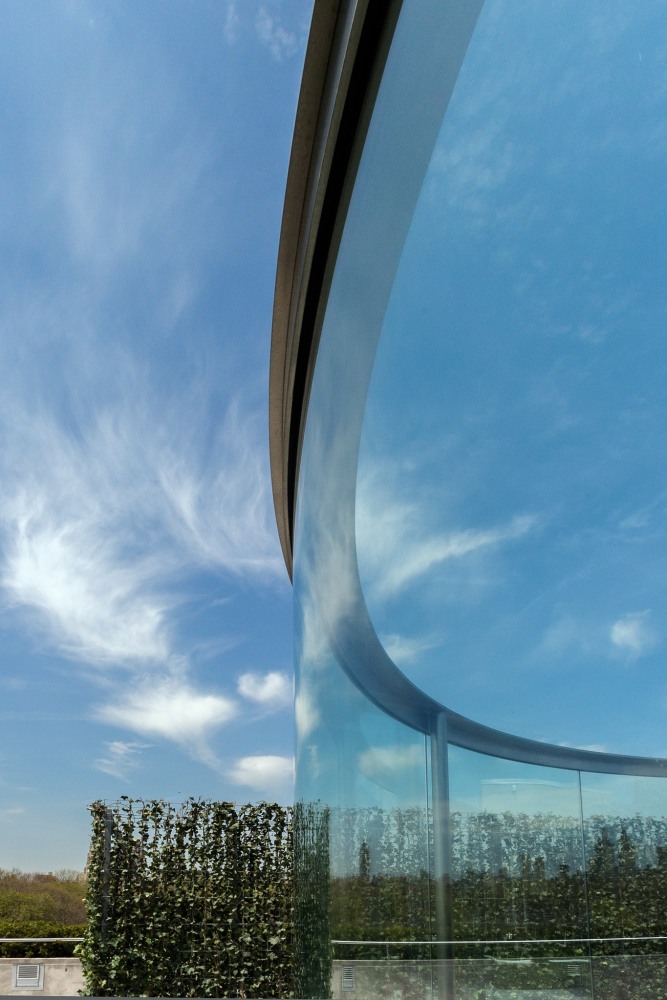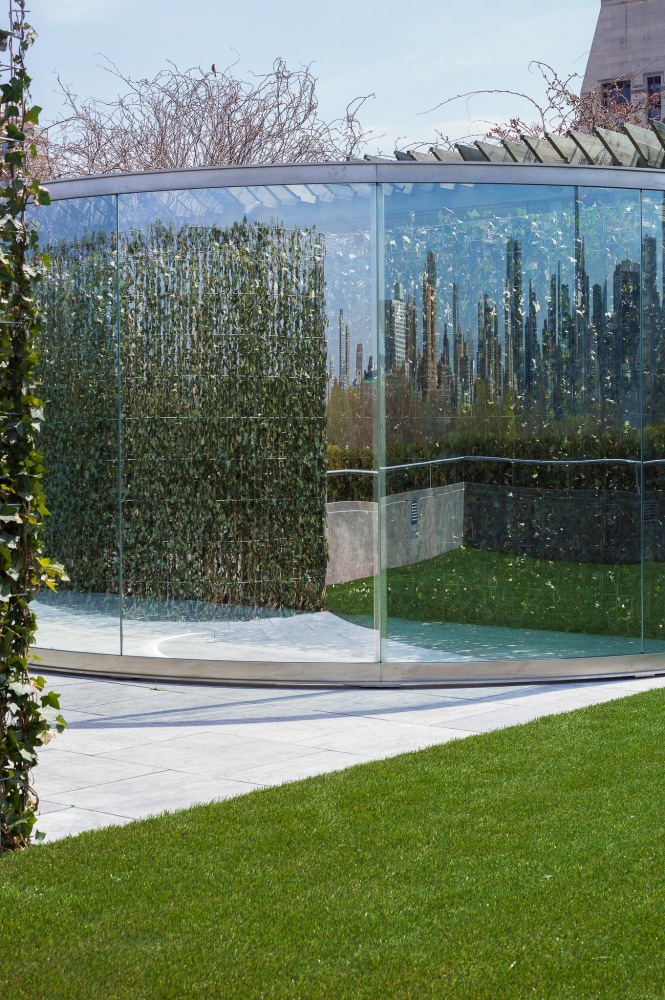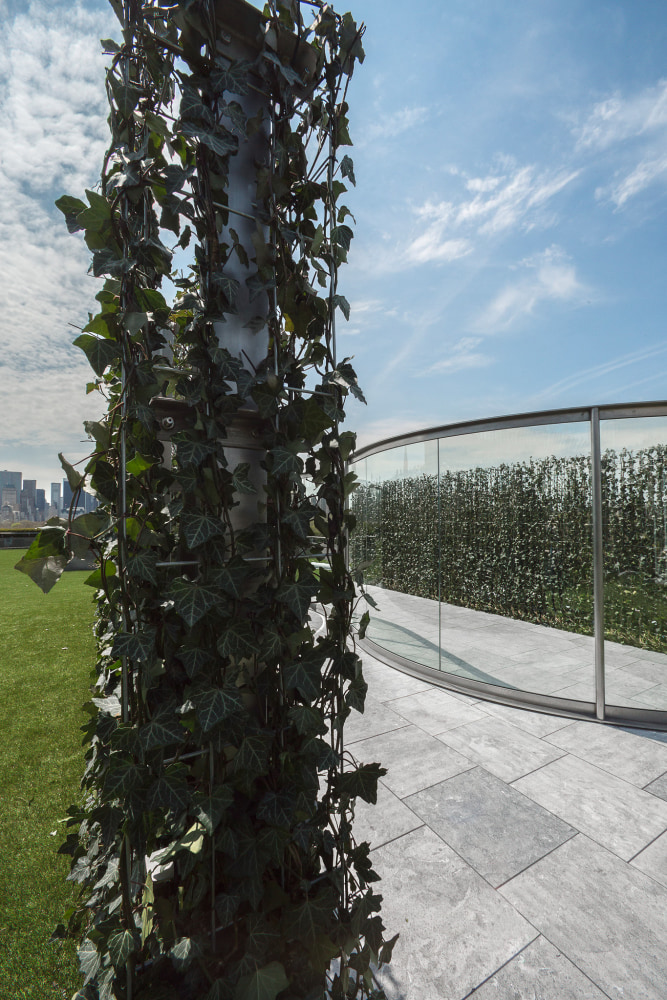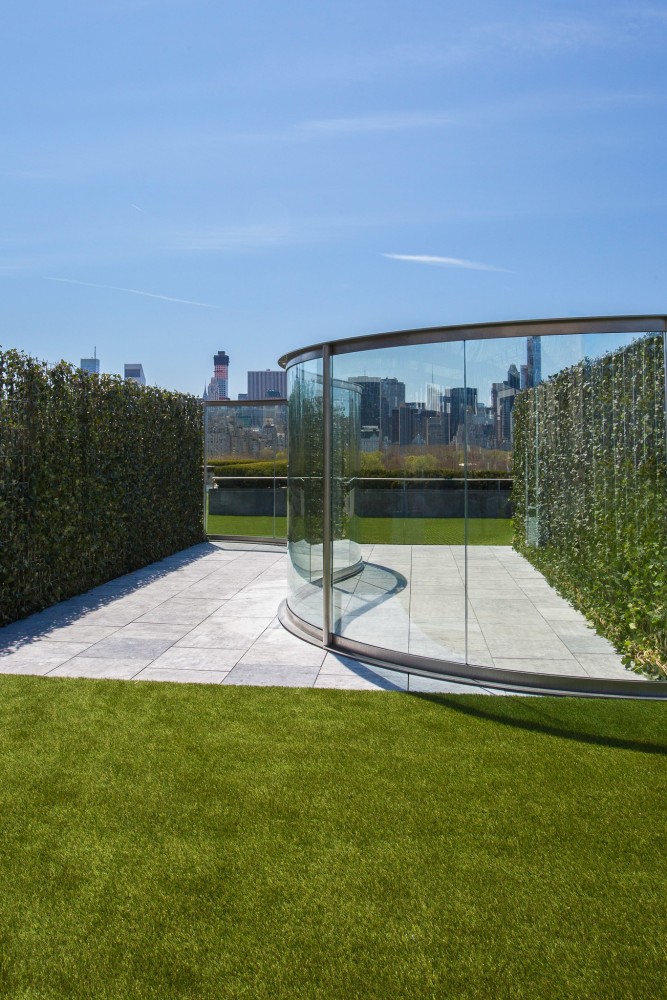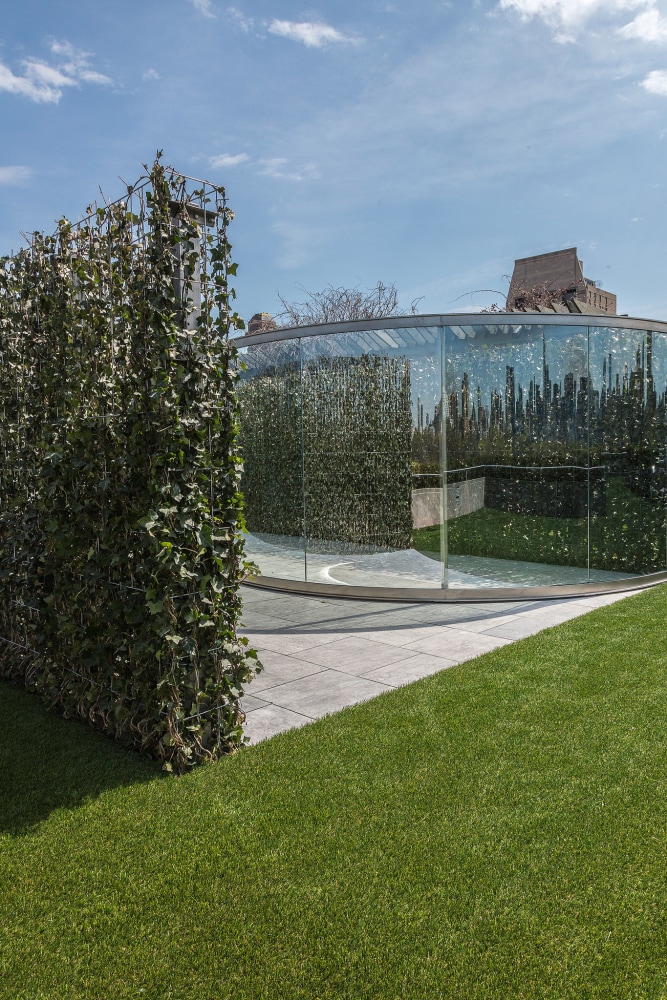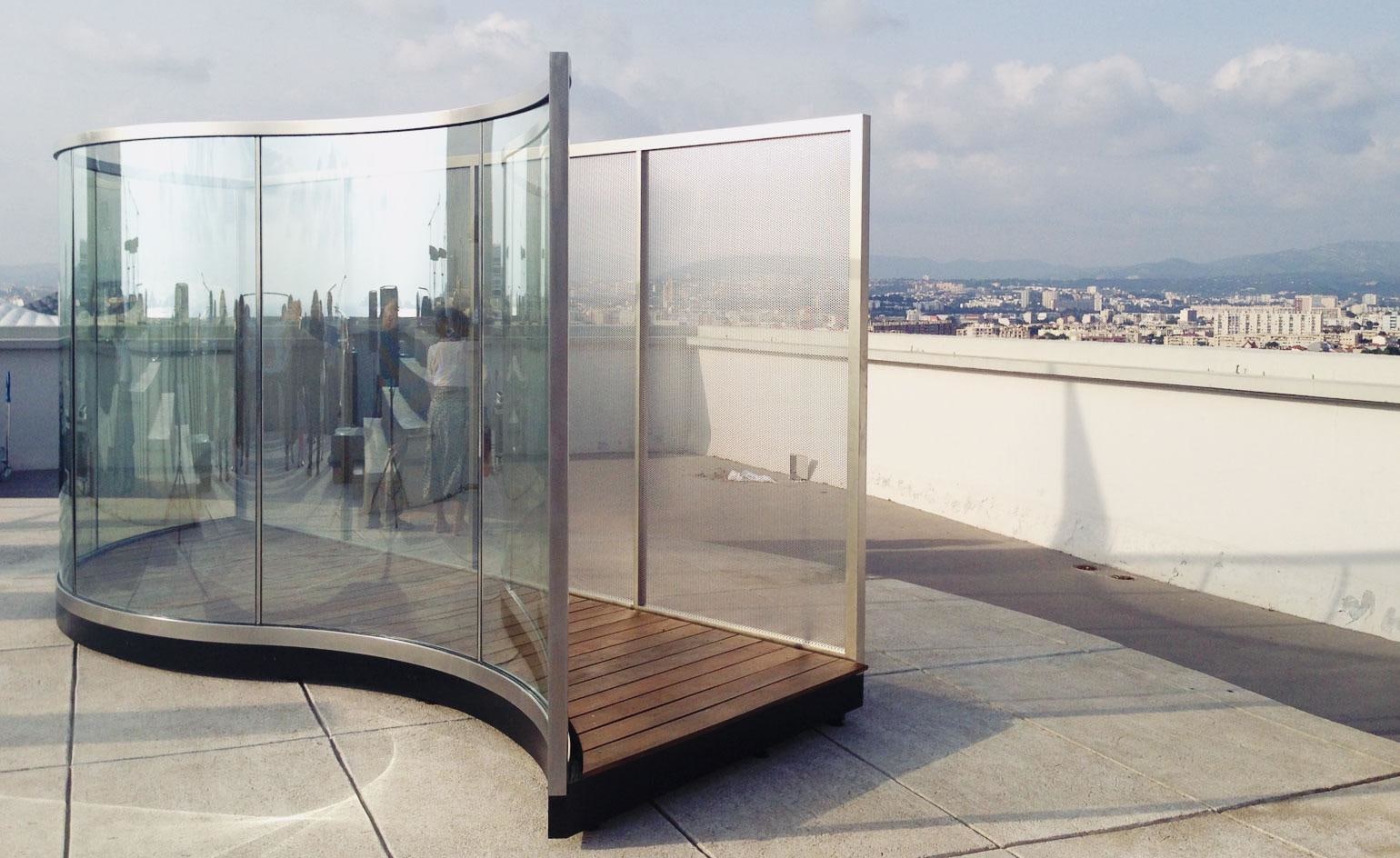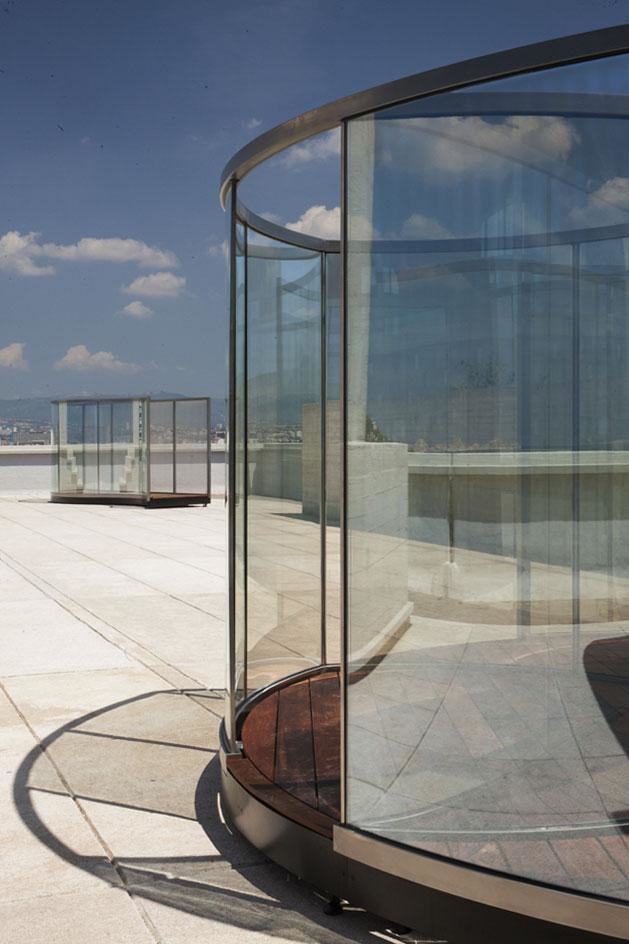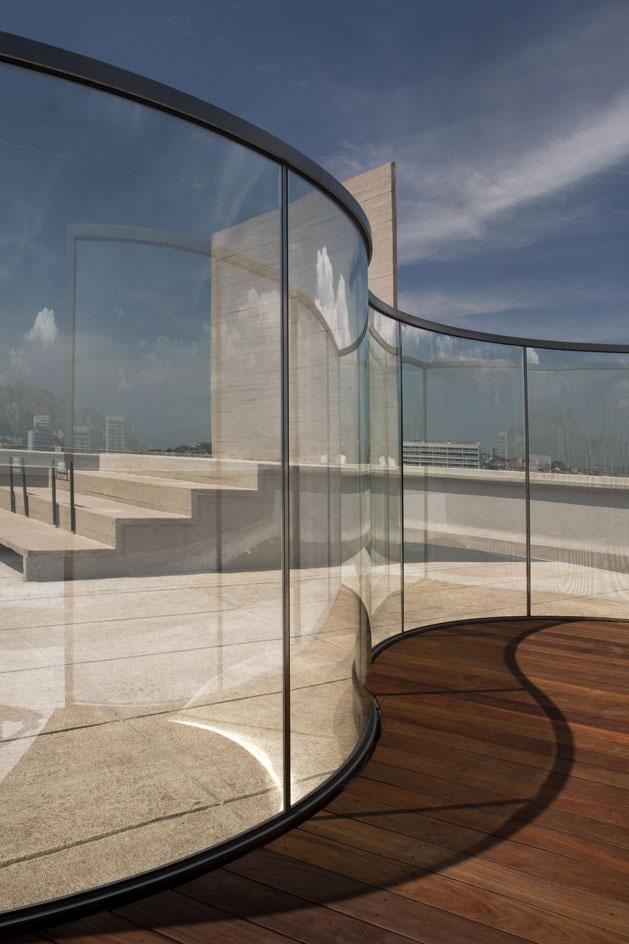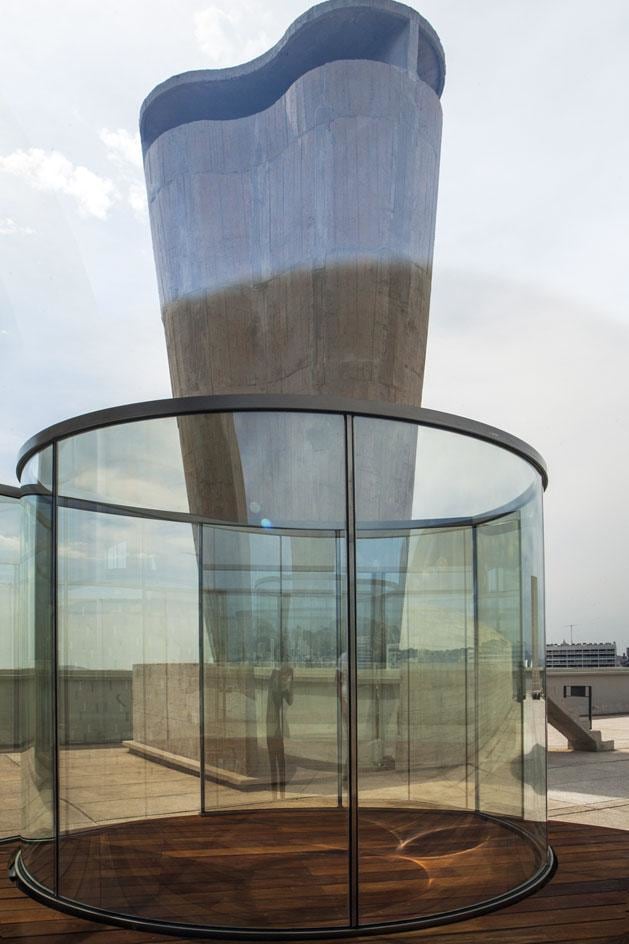 "Graham's rooftop pavilion teems with allusions. It invokes, first of all, the extravagantly ornamental structures – faux Greek temples, mock gothic ruins – designed as picturesque points of interest in 18th-century English gardens. At Stowe, Lord Cobham hid a "Temple of Ancient Virtue" among the vegetation, honouring the greatest Greeks and expressing his yearning for Hellenic antiquity. Graham has fallen under a more modern version of the neoclassical spell: he finds inspiration in the stripped-down austerity of Mies van der Rohe's Barcelona Pavilion, which he admires both because it was always meant to be temporary, and because it effectively blends vegetation and reflective glass." - Ariella Budick, excerpted from "Hedge Two-Way Mirror Walkabout, Metropolitan Museum, New York," Financial Times, May 5, 2014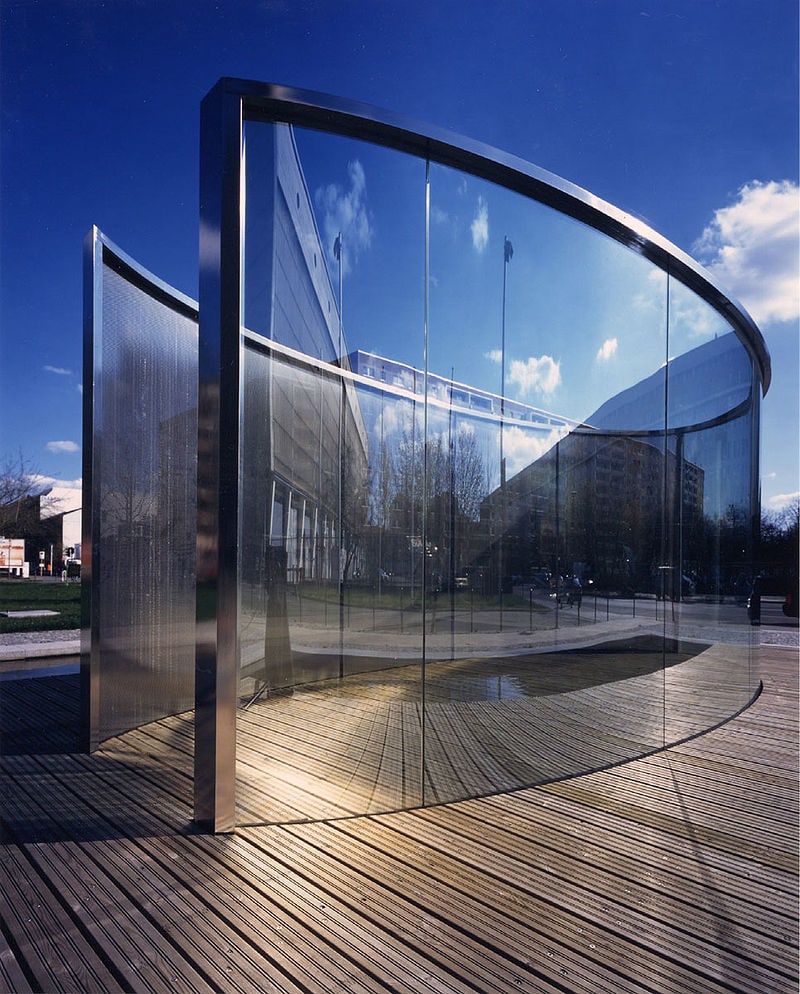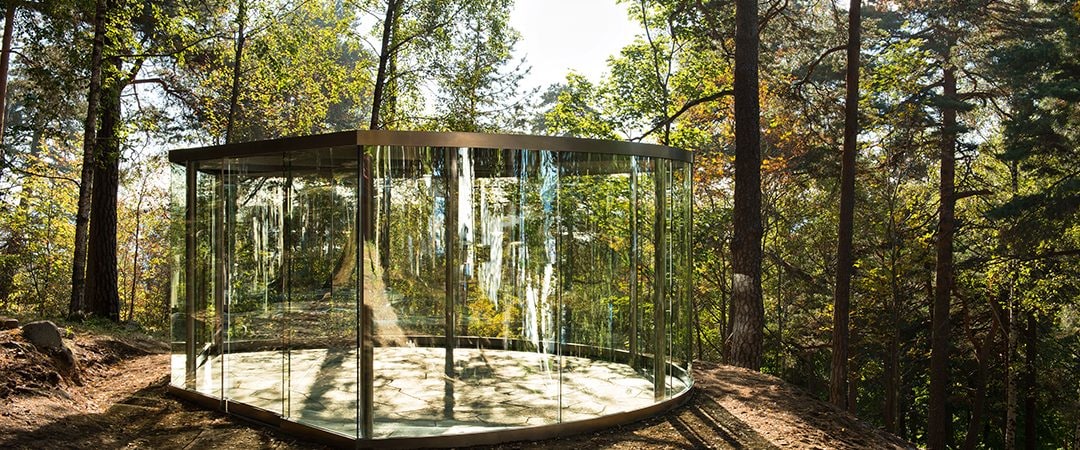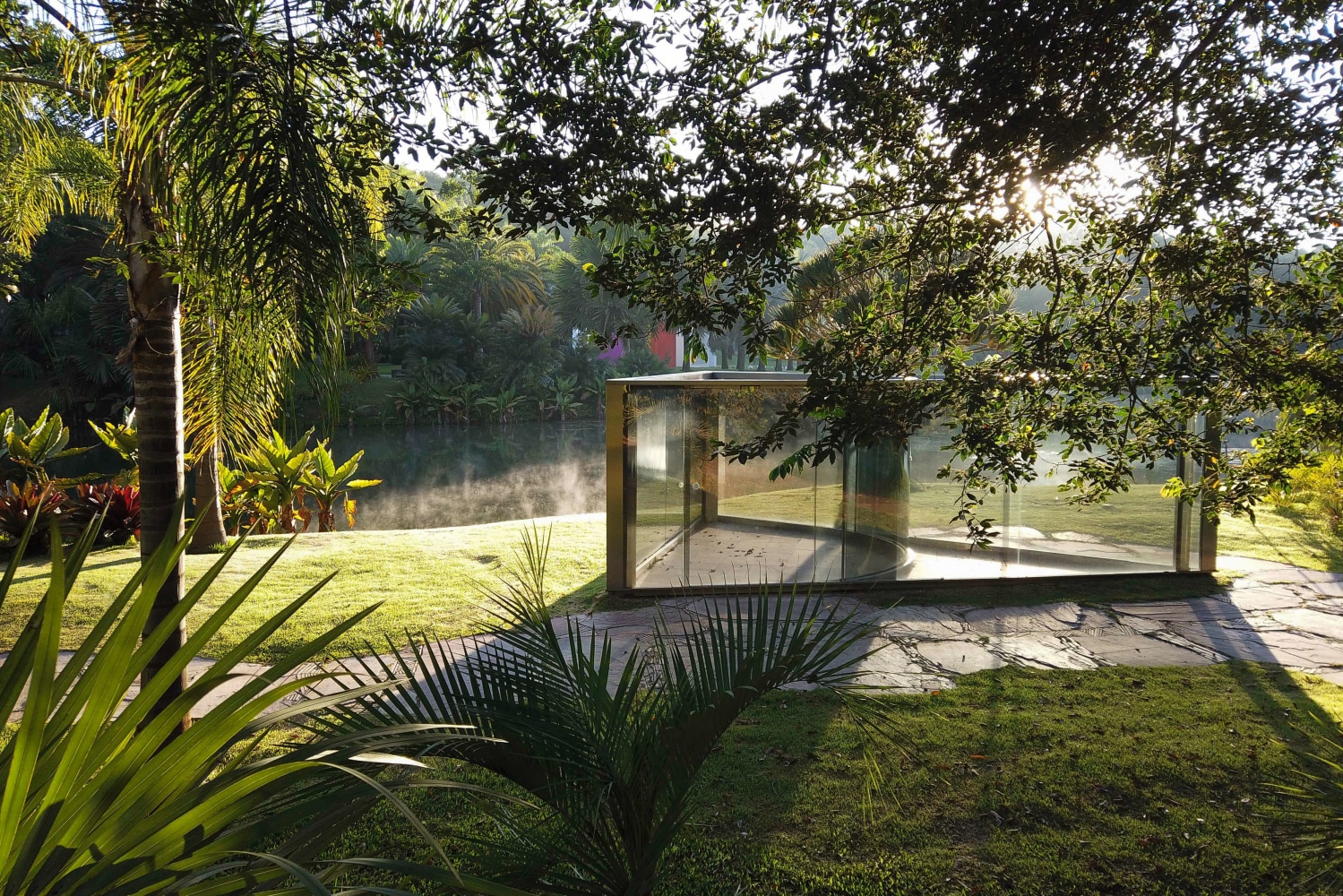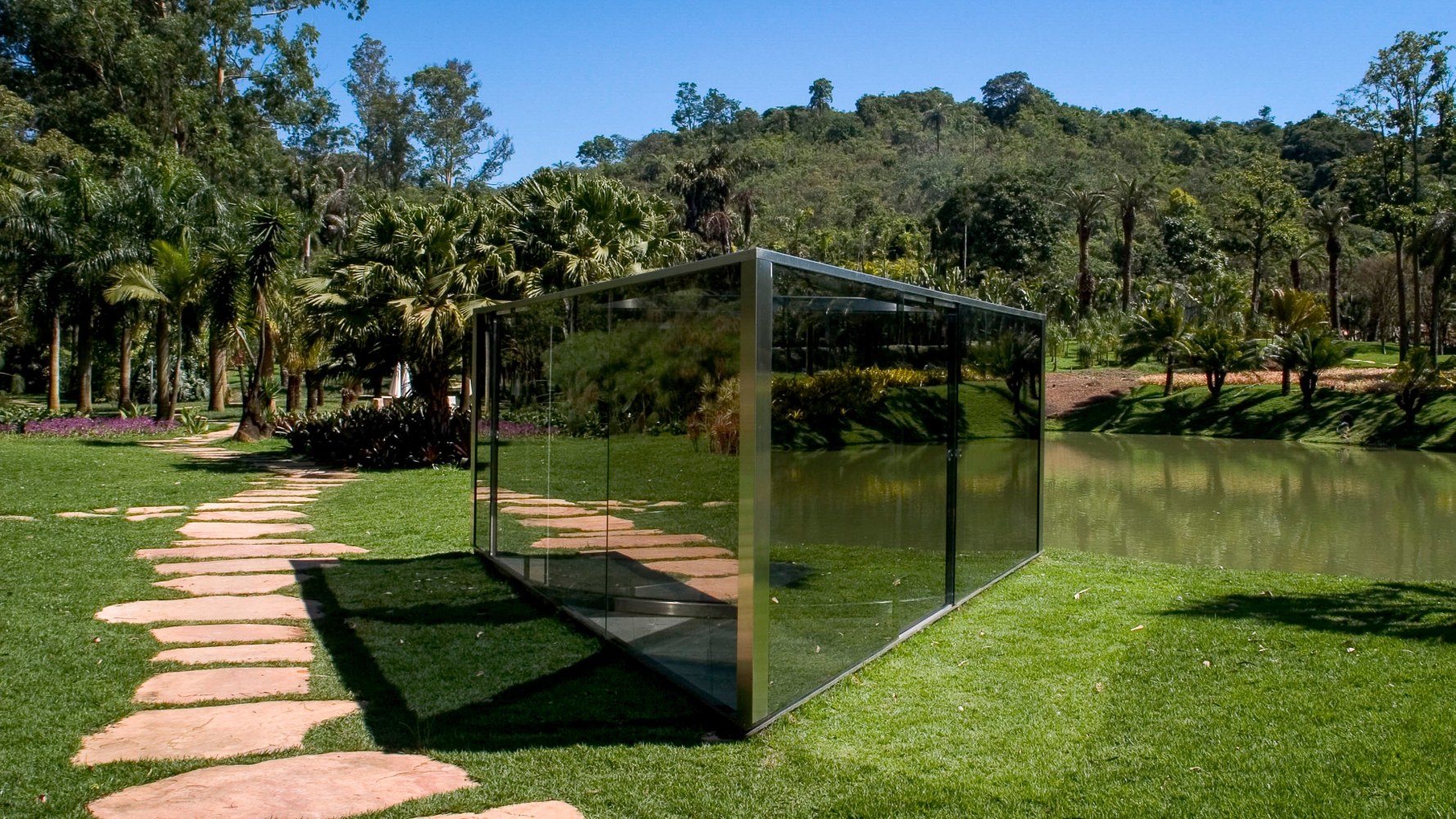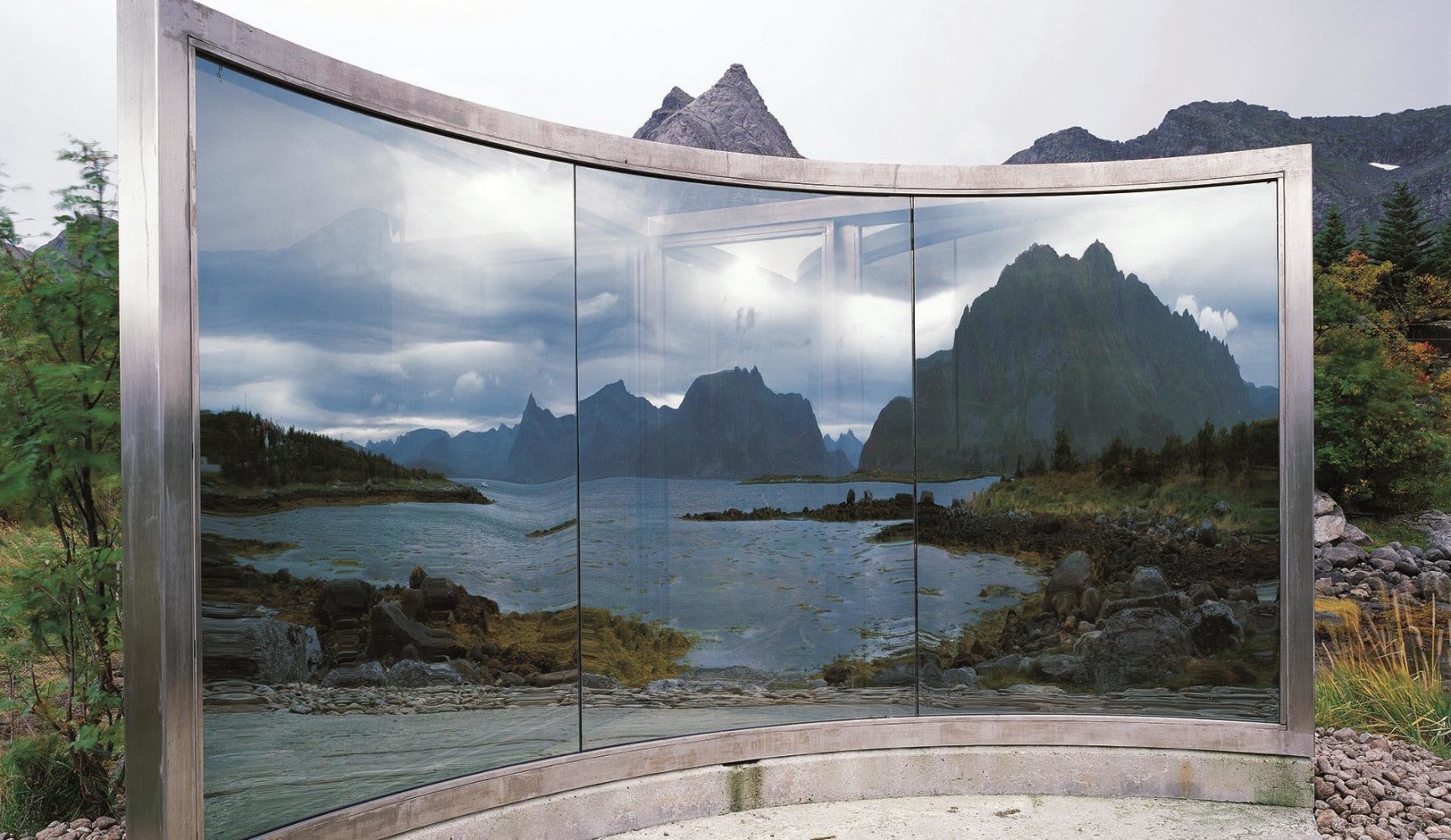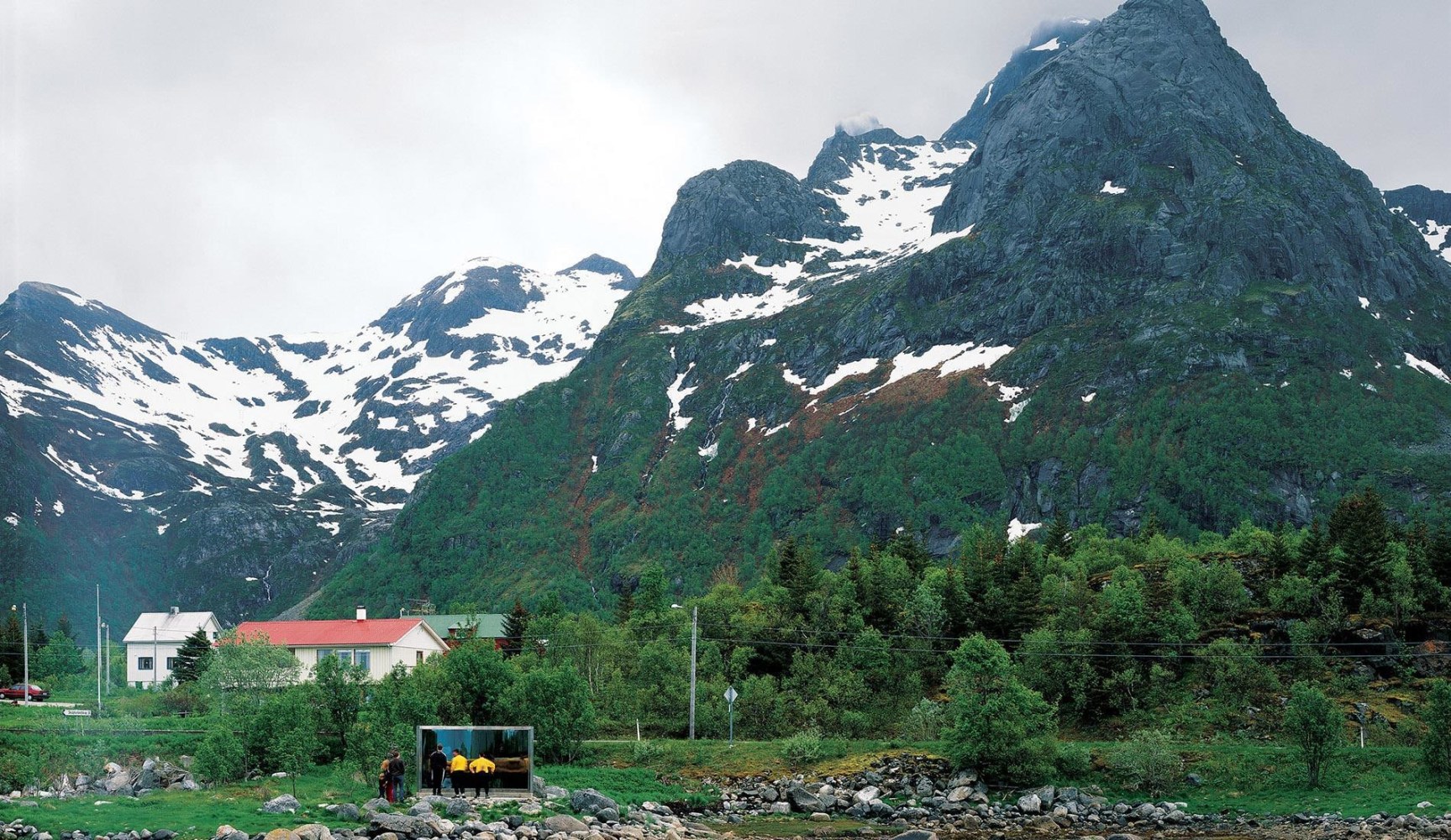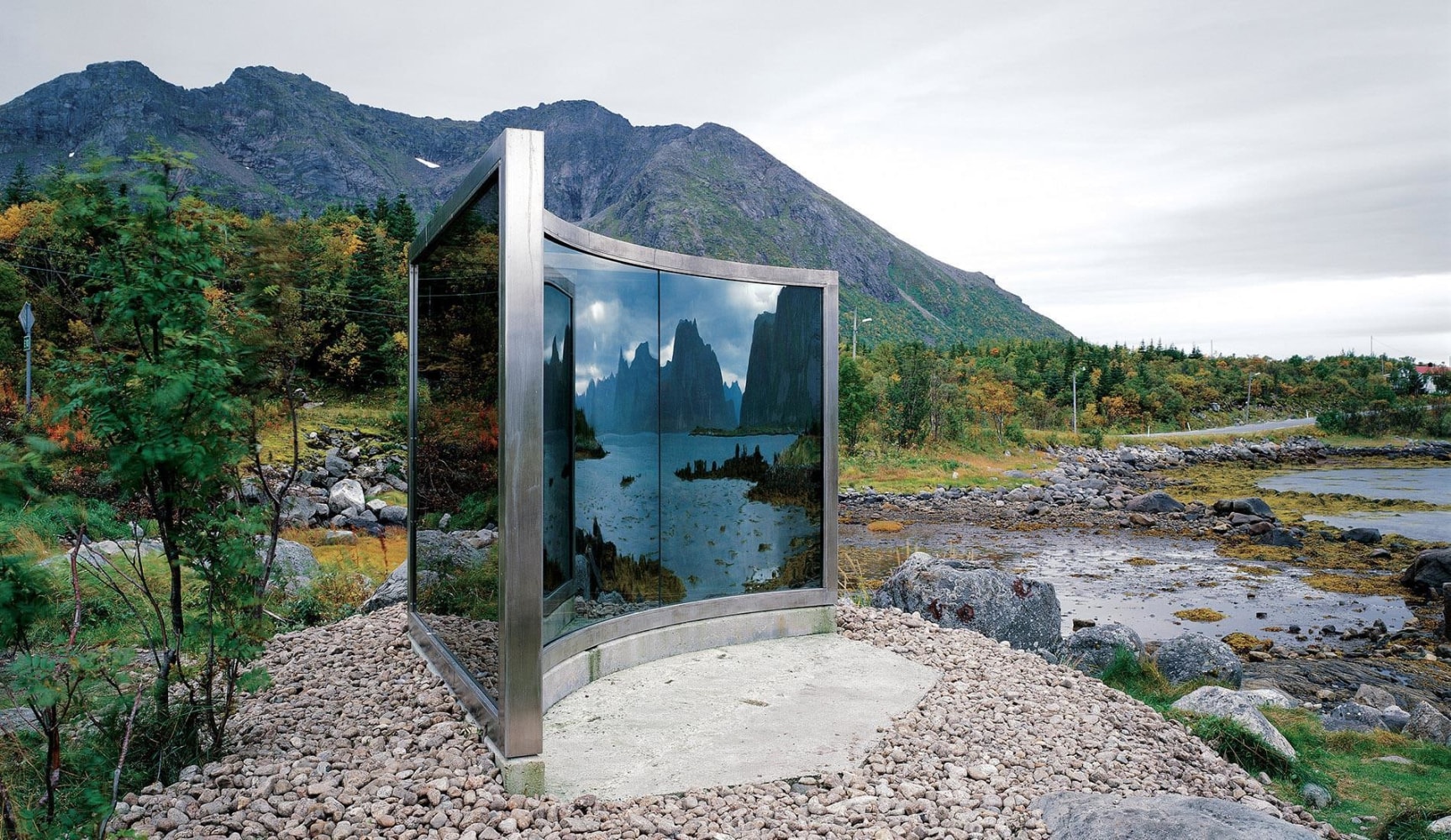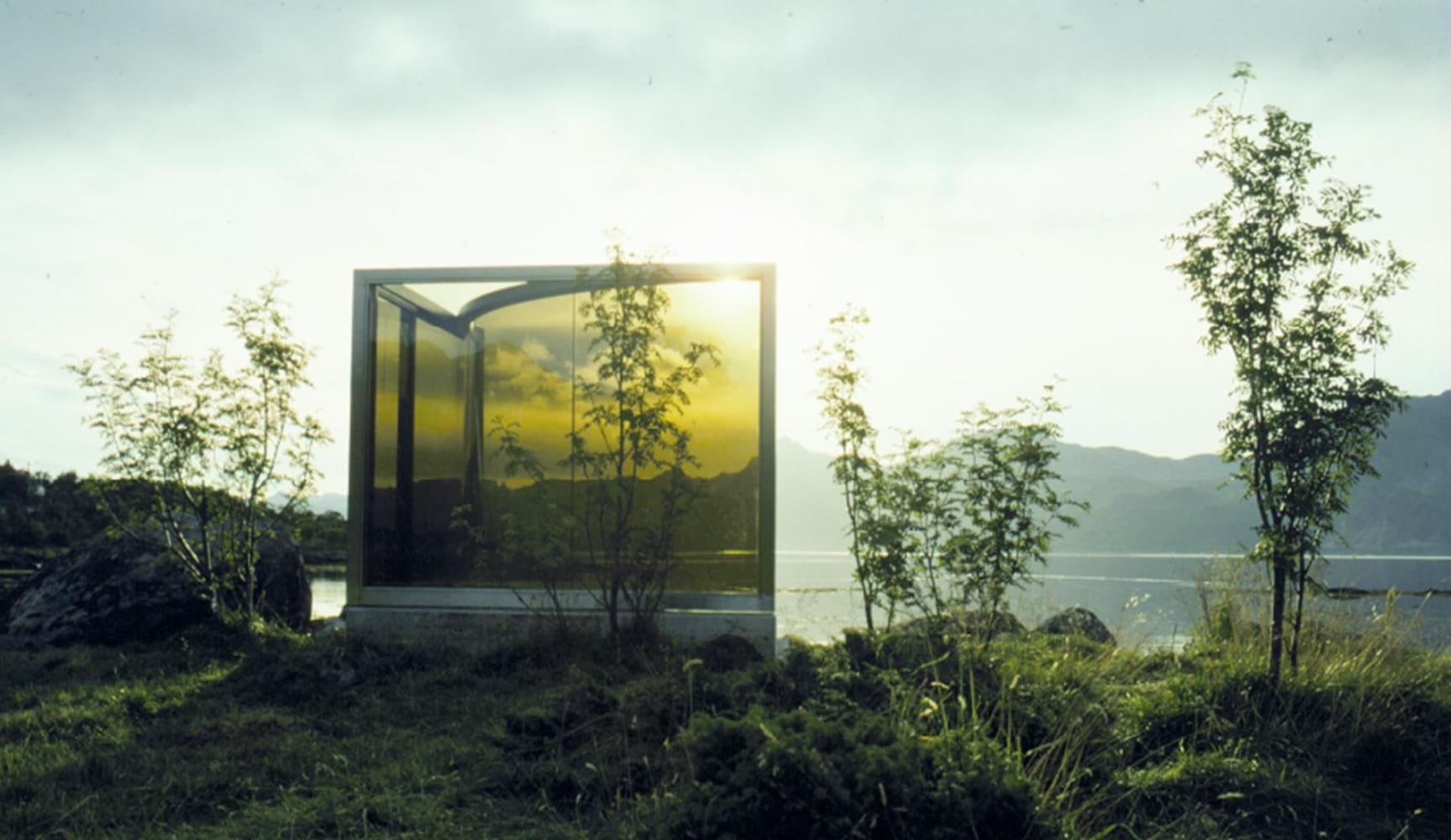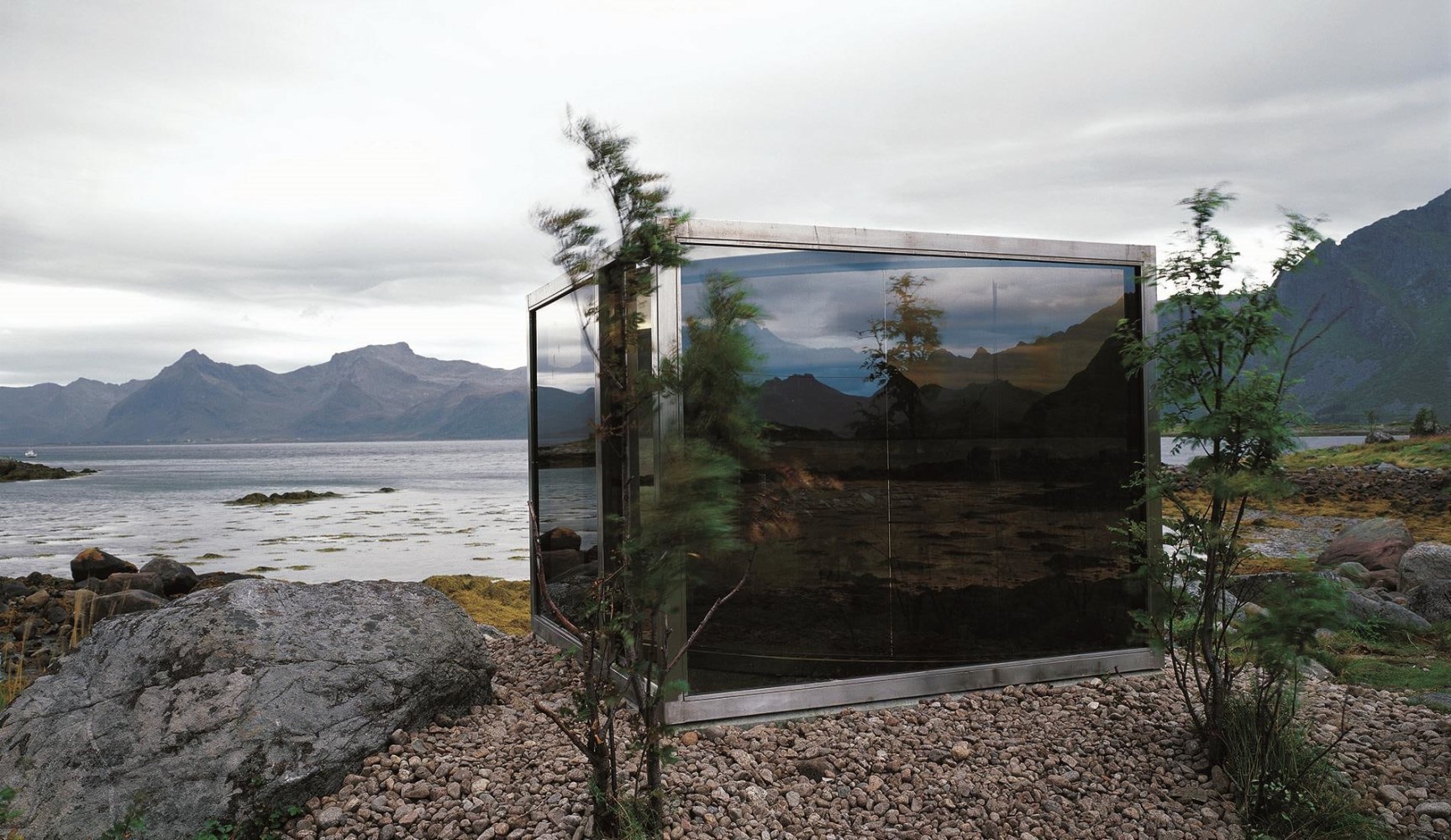 "Each glass environment is confounding and tantalizing in its own right, generating almost paralyzing uncertainty as one stares, moves, and stares again at the structure in an effort to distinguish the physical object from the various illusions it sustains. True to the artist's understanding of his glass sculptures as 'pleasure pavilions', with these works, Graham successfully develops a phenomenology of ambiguity and tentativeness that remakes the stoic, reflective experience of minimalist sculpture as a kind of comic theatre." - Christopher Bedford, excerpted from "Dan Graham: Museum of Contemporary Art, Los Angeles", Frieze Magazine, June 1, 2019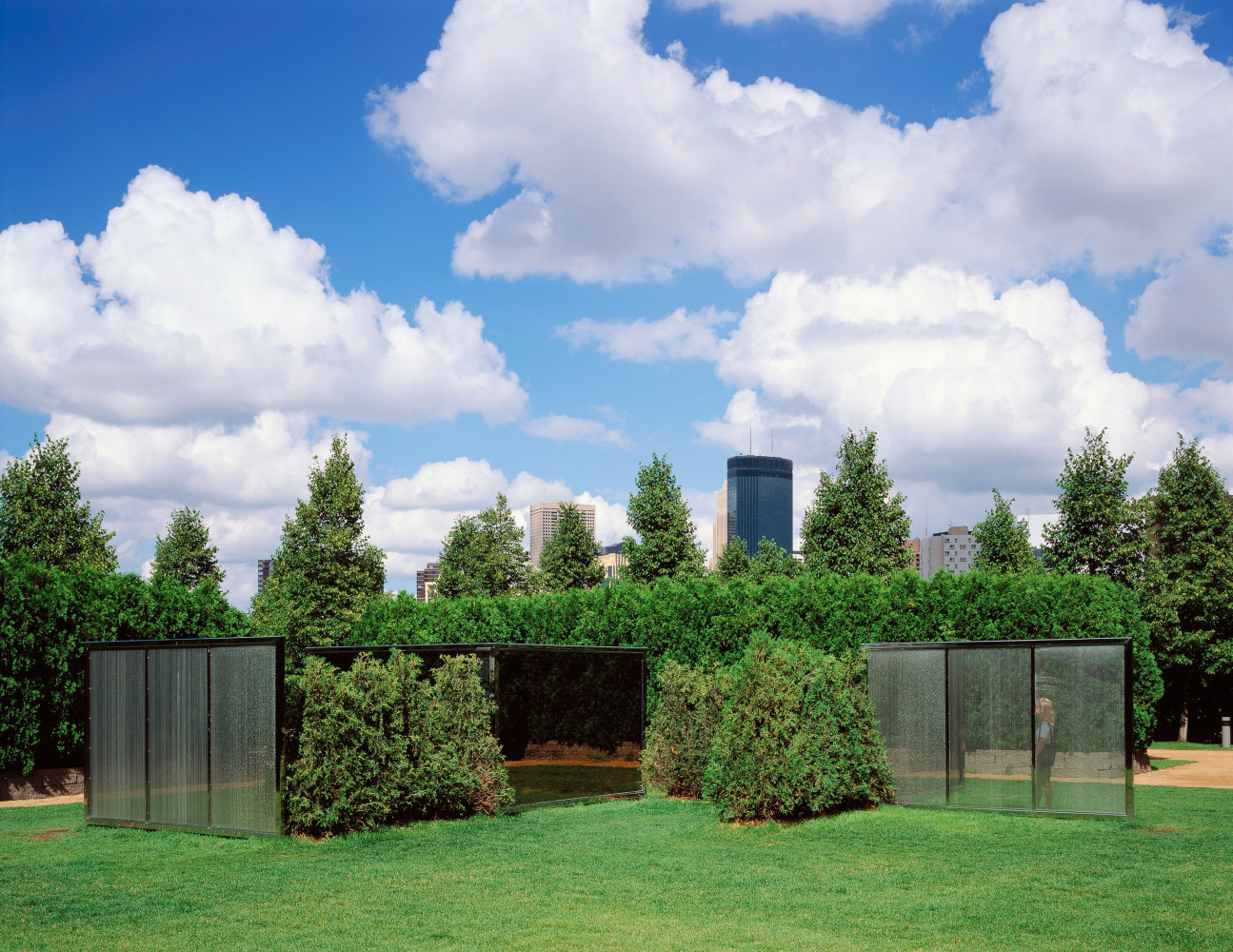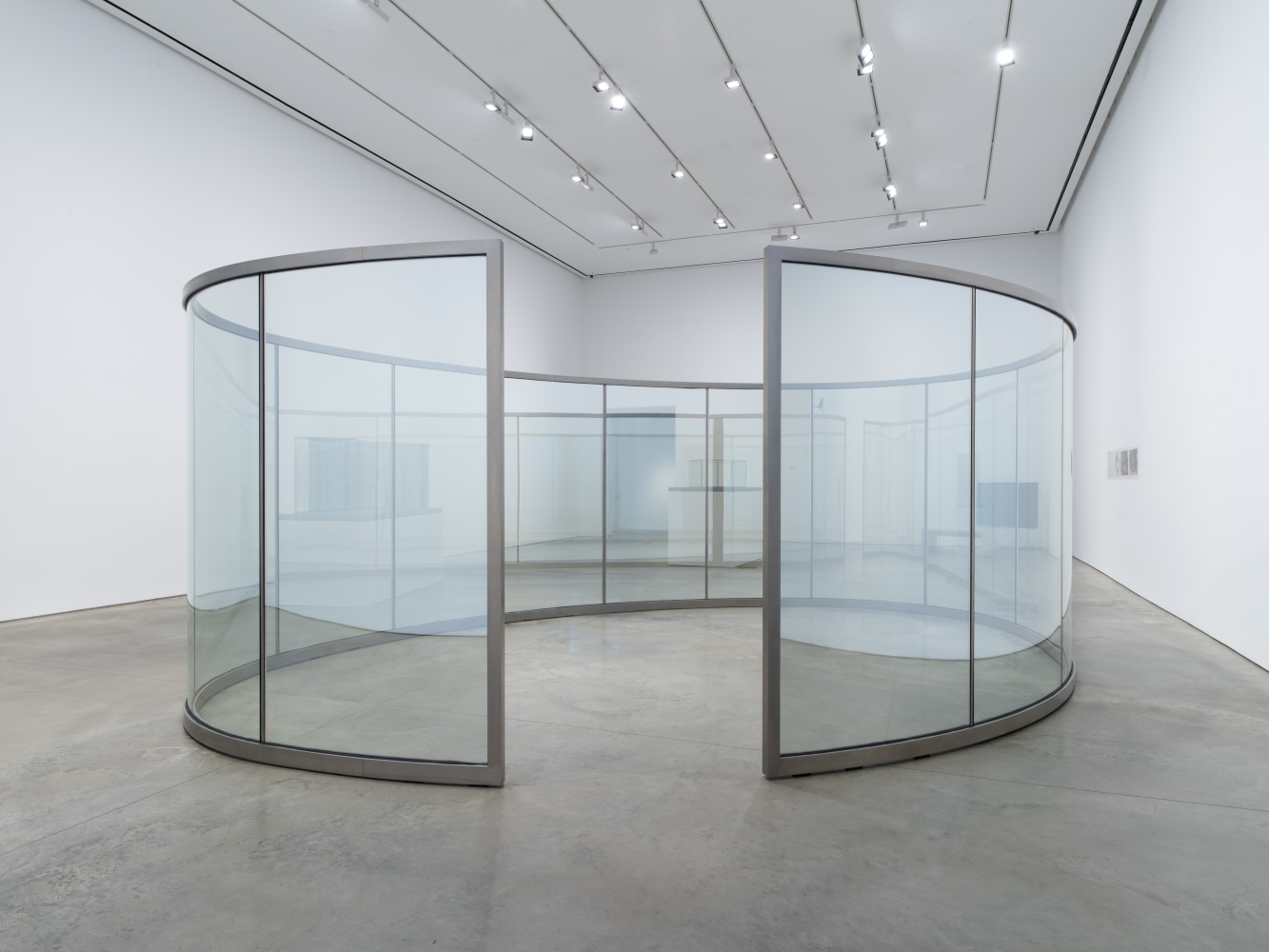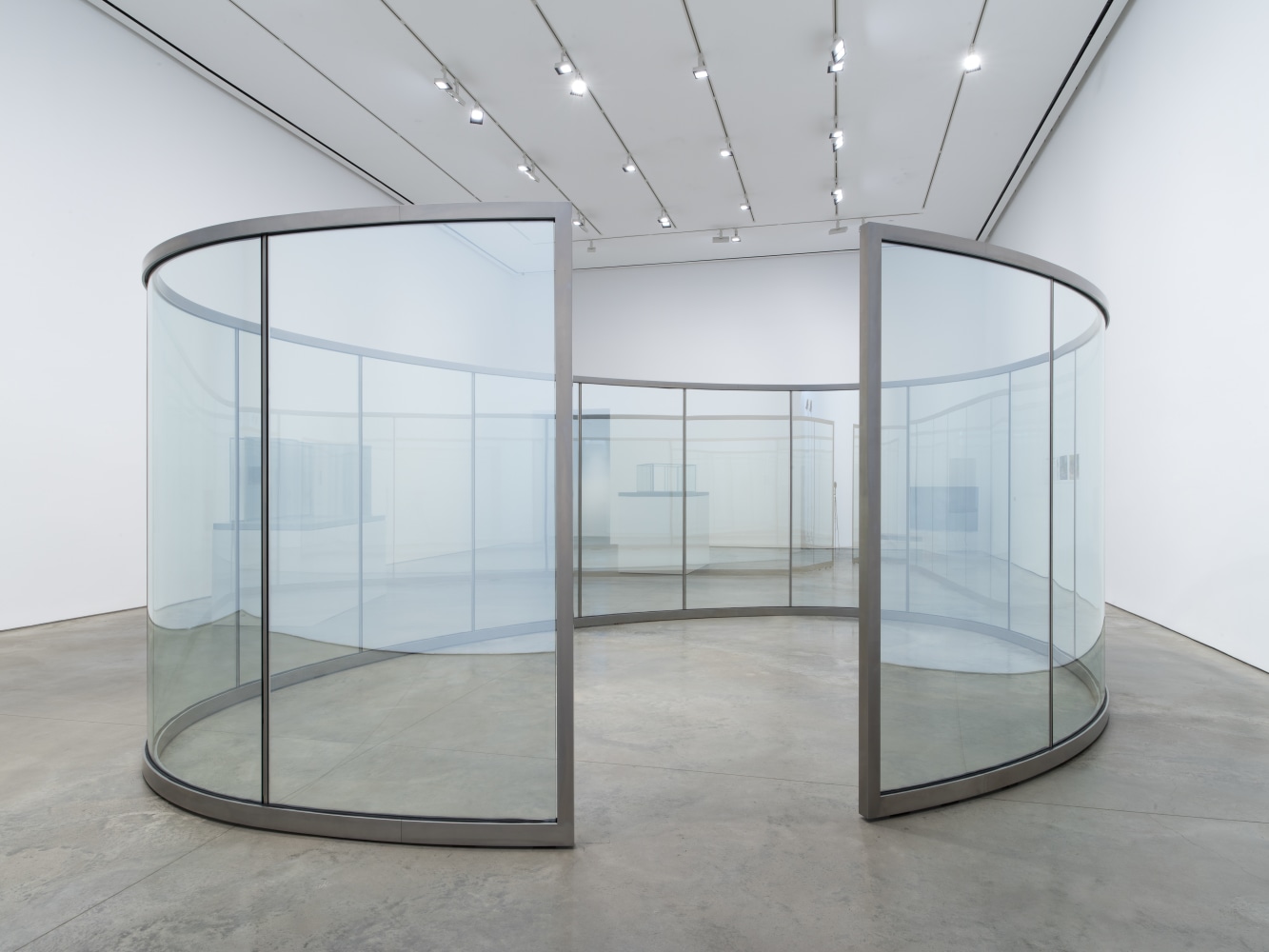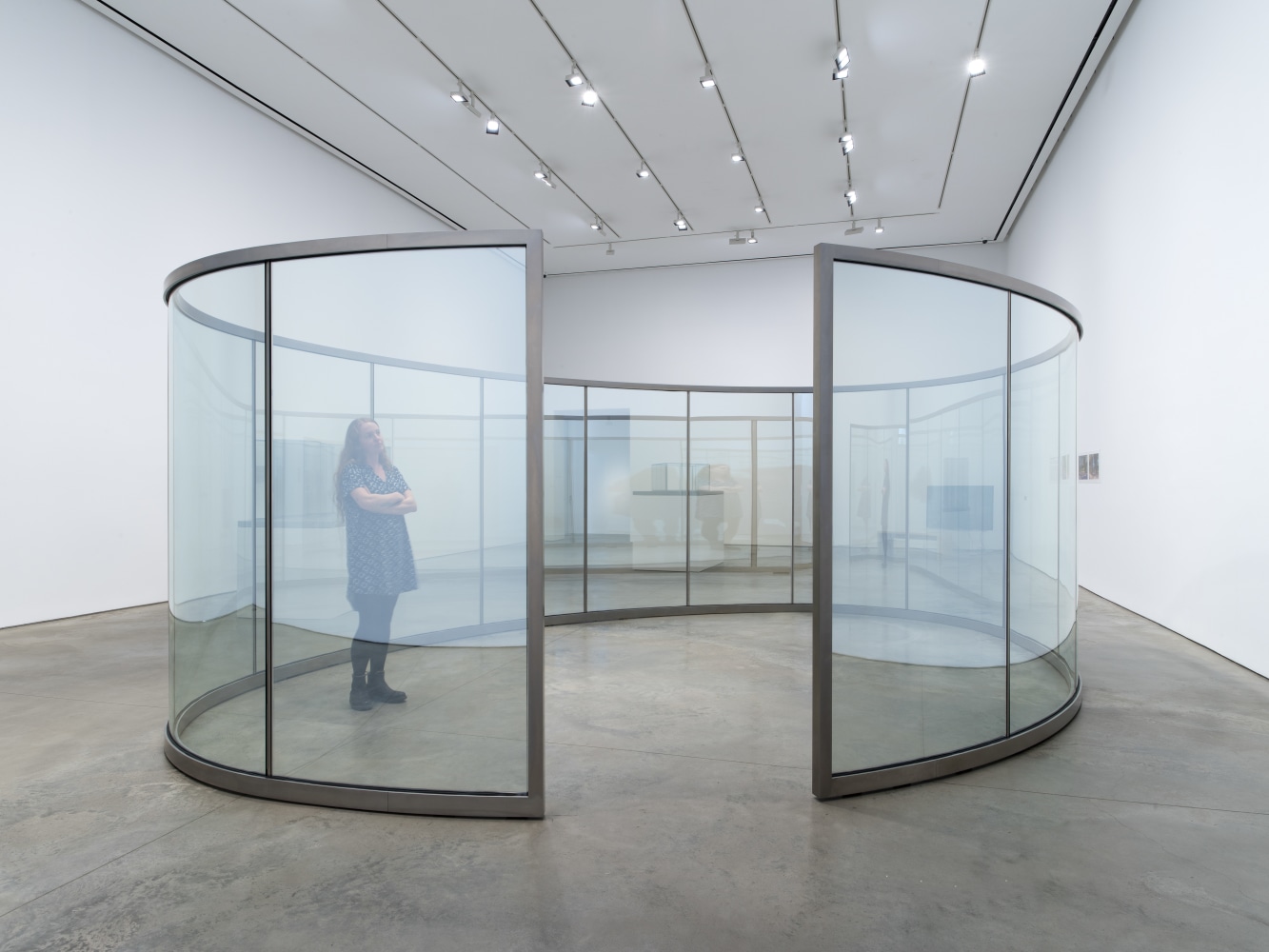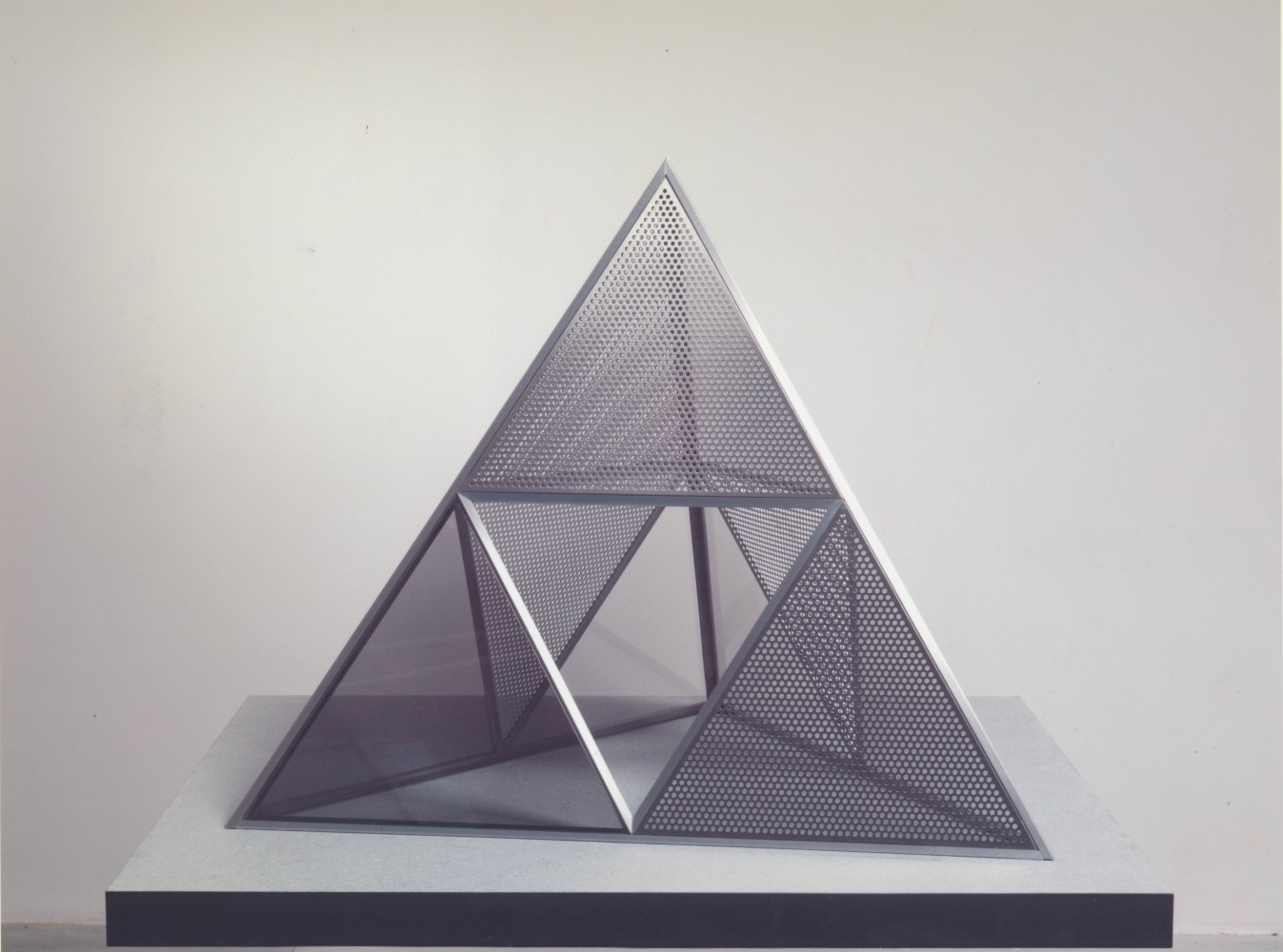 Dan Graham was born in Urbana, Illinois in 1942 and grew up in New Jersey. Since the 1960s, Graham's work has explored the meeting between architecture, pop culture, and our built environment. Celebrated for his glass and mirror pavilions, Graham also considers himself a writer-artist paramount to his practice. His work incorporates criticism, photography, video, performance art, as well as influences from music and magazine pages. Important solo exhibitions include The Renaissance Society (1981), Chicago; Kunsthalle Bern (1983), and the Museum of Modern Art, Oxford (1997). One of the most important quasi-functional works that Graham has done was a design for the mezzanine section of the Hayward Gallery in London, involving displays of classic and contemporary cartoons for children and adults of all ages. He has participated in various Documenta exhibitions; Skulptur Muenster, as well as two important Venice Biennials. Dan Graham lives and works in New York.
For more information on Dan Graham please visit his artist page here or contact Kathryn Erdman at kathryn@303gallery.com