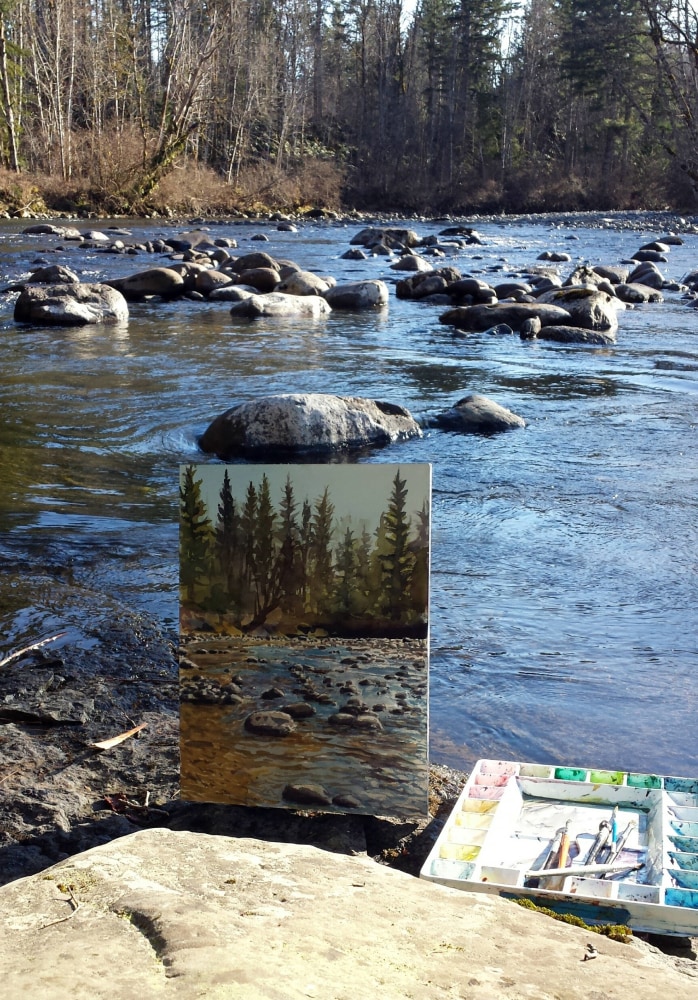 Tim Gardner was born in Iowa City in 1973 and grew up in Canada. He received a BFA from the University of Manitoba in 1996 and an MFA from Columbia University in 1999. Since the late nineties, Gardner's watercolors, pastels, and oil paintings have explored a specifically North American middle-class world of masculinity and the pictorial conventions used to document it. His early source material comprises photographic snapshots, either found or taken by the artist, that capture the rites of passage in which his subjects partake. In the years since, Gardner's work has rekindled a sublime aesthetic of Romanticism, depicting his subjects engaged with the natural and urban environment. Nocturnal scenes influenced by Japanese woodblock prints further explore the identity of his figures amid sobering landscapes. His most recent watercolors are painted en plein air, capturing moments of introspection and daily life in British Columbia, where he currently lives and works.
Gardner has exhibited his work internationally at such institutions as The National Gallery, London, the San Francisco Museum of Modern Art, Kunsthalle Basel, and the Contemporary Art Gallery, Vancouver. His work is in the collections of The Museum of Modern Art, the Whitney Museum of American Art, and the National Gallery of Canada, among others.
For more information on Tim Gardner please visit our artist page here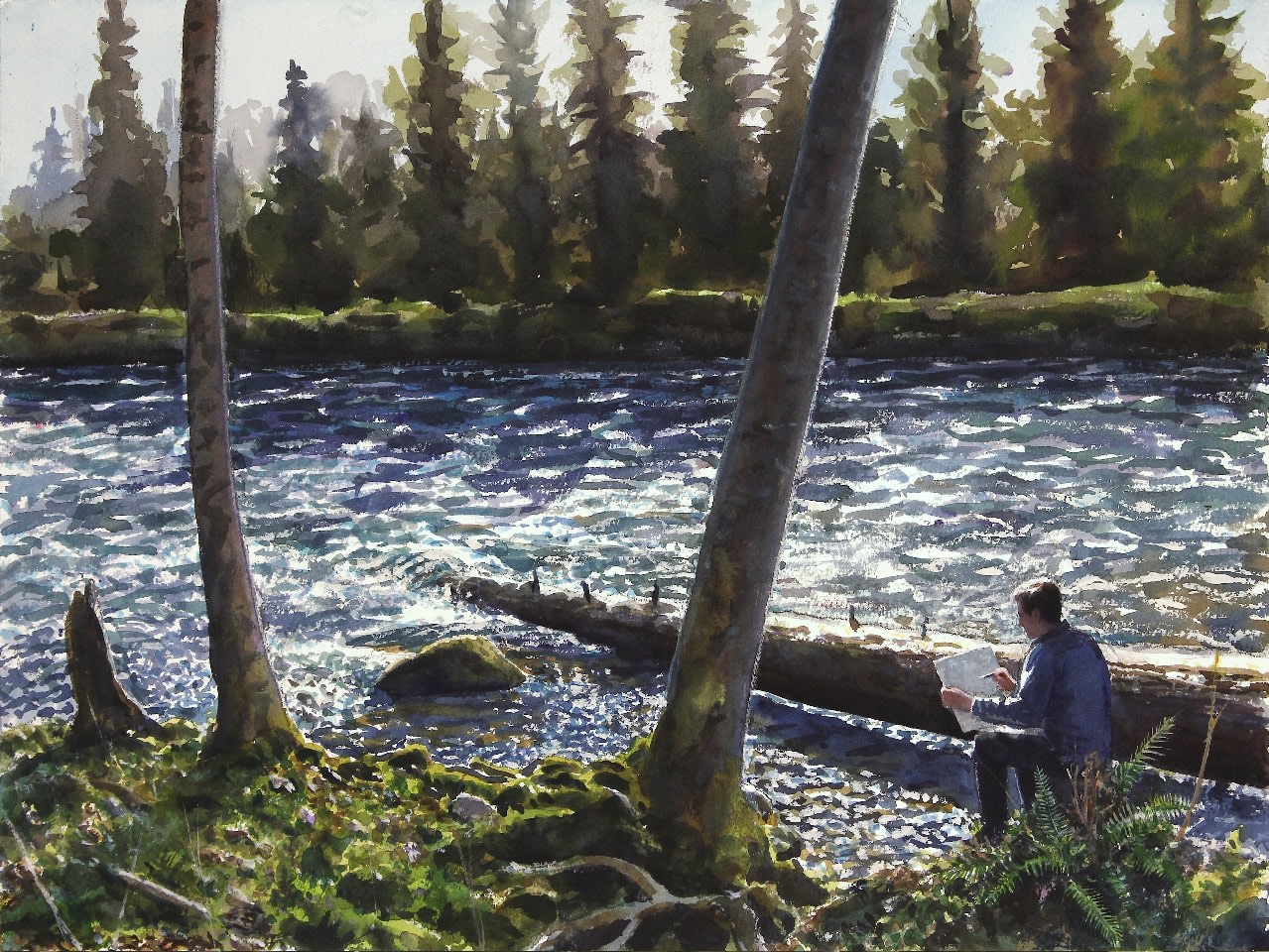 Gardner's work is about much more than a straightforward existentialist measure of contemporary culture. It is a practice rooted in deep family ties to outdoor culture and environmentalism, a keen sense for the poetics of everyday life, and an arguably subversive choice to work outside of the dominant modes of contemporary artmaking.
- Robin Laurence, Canadian Art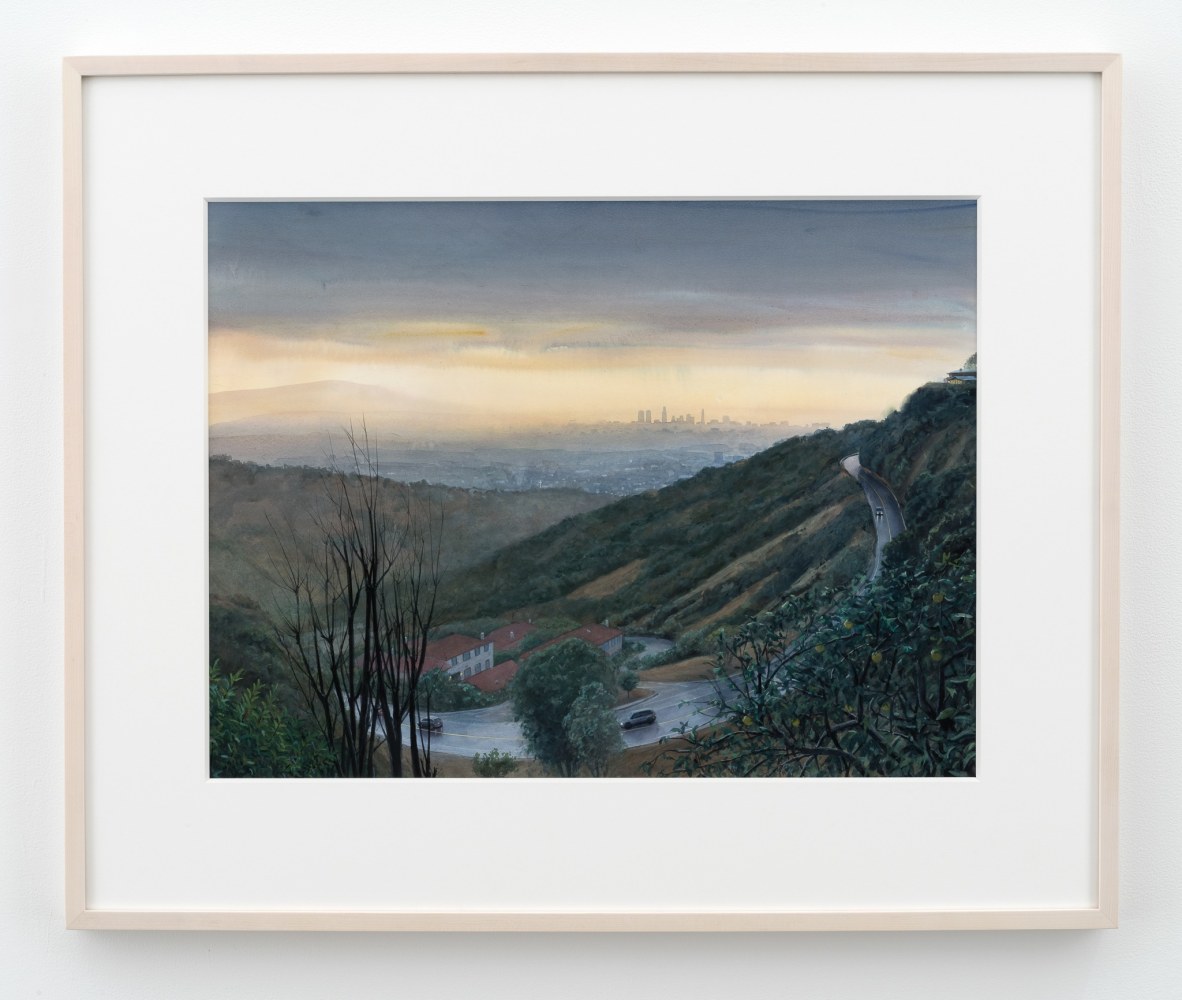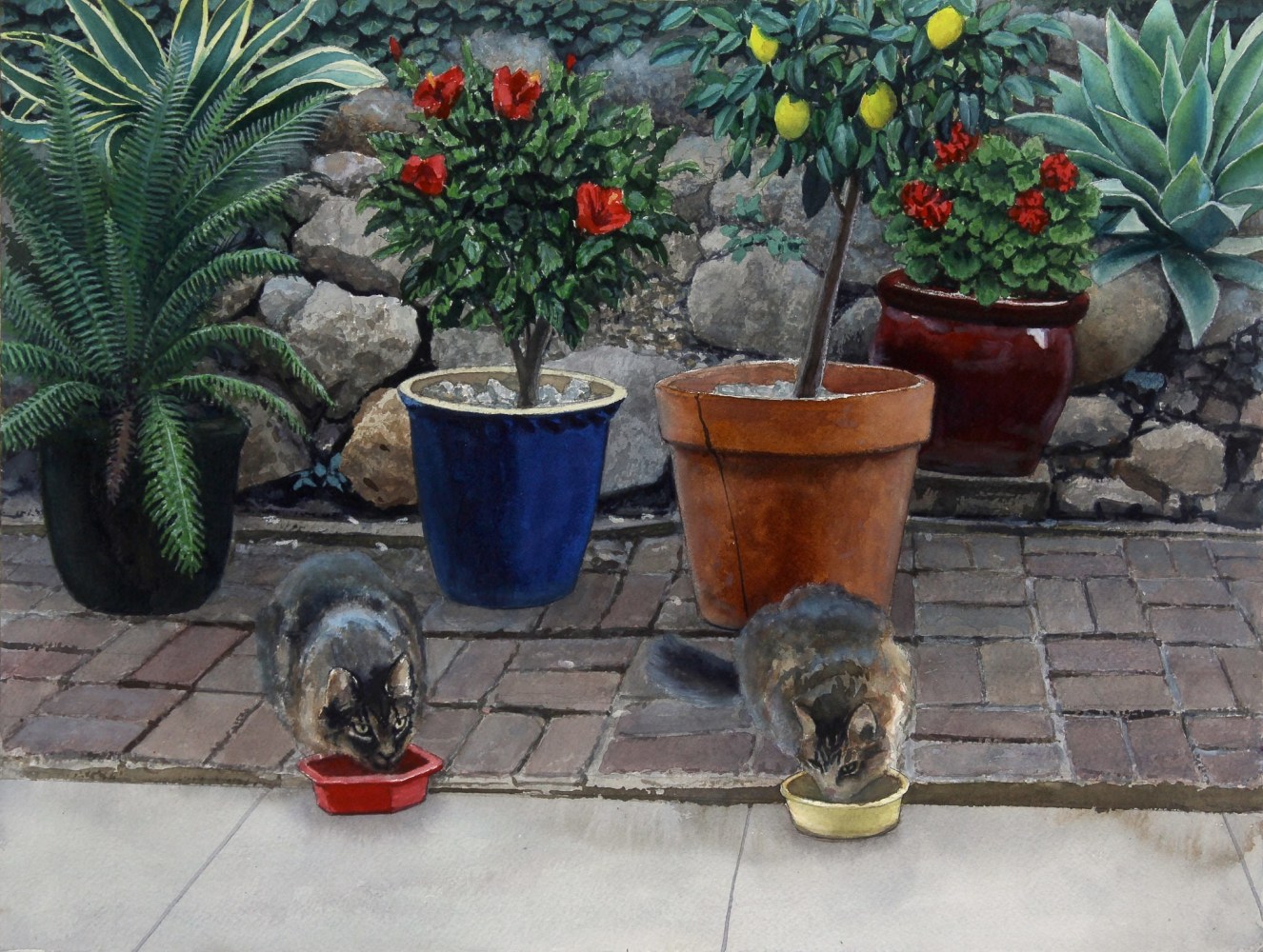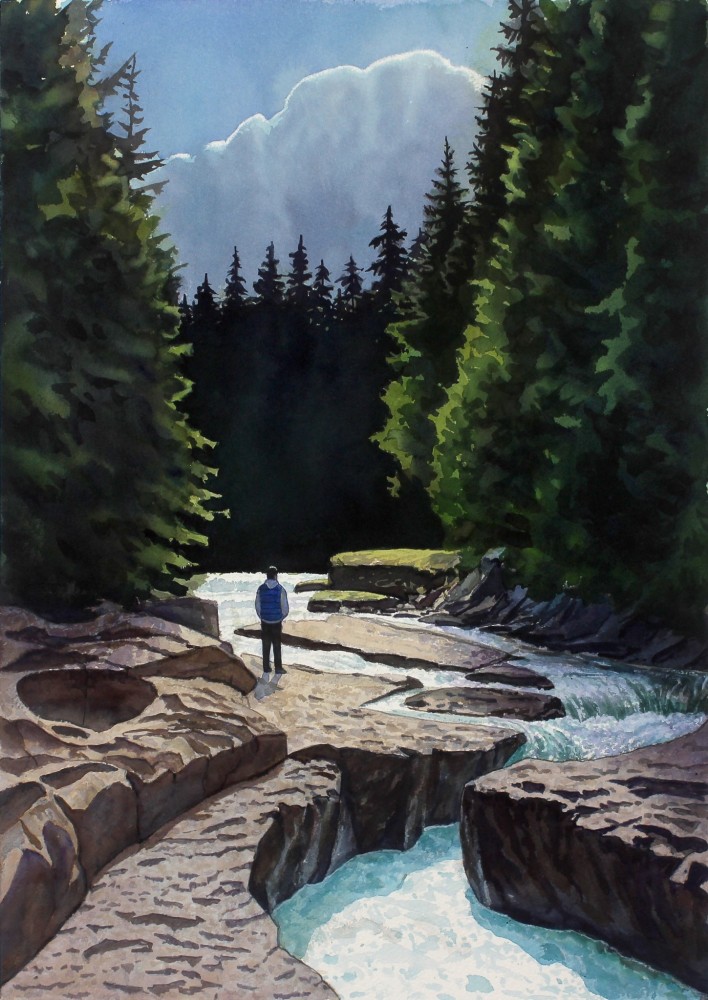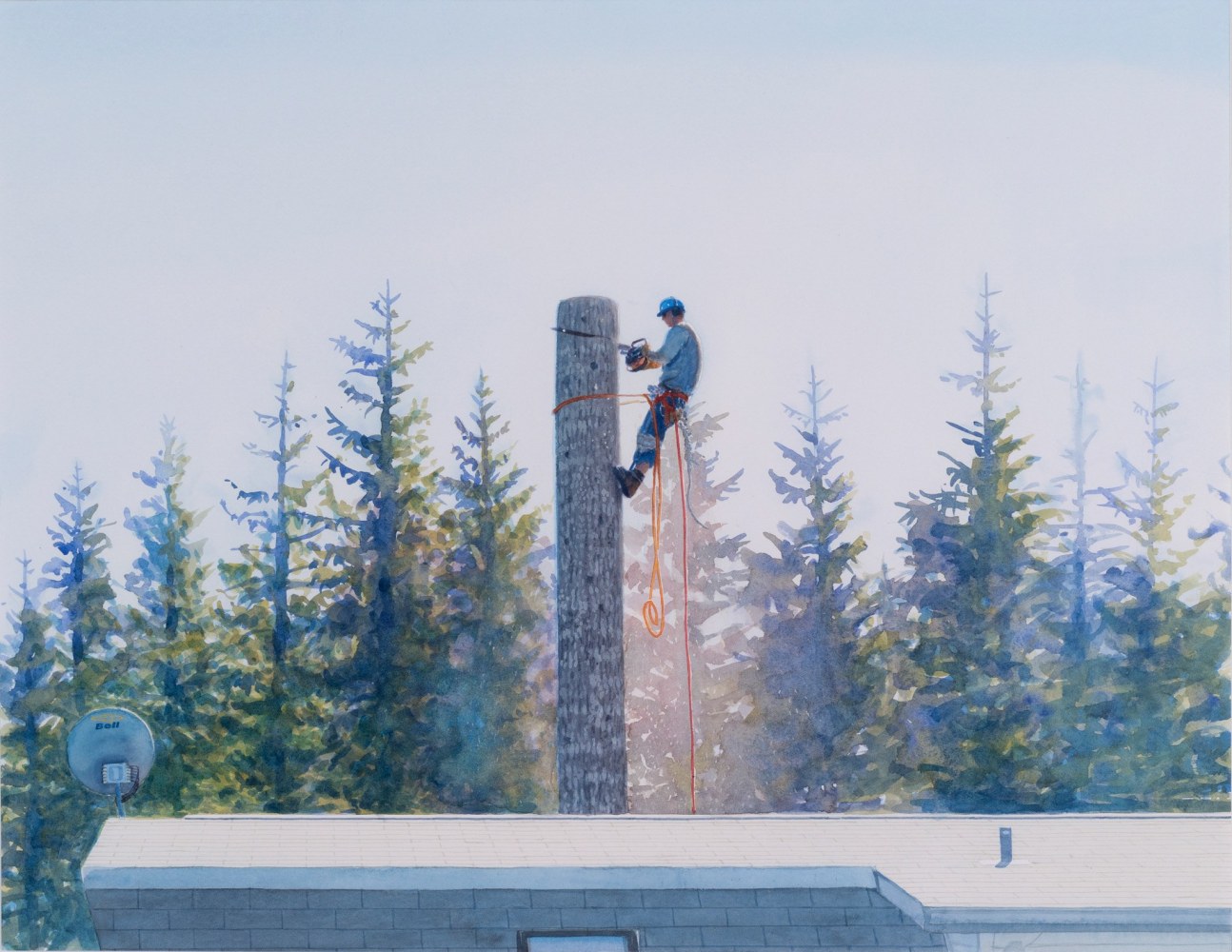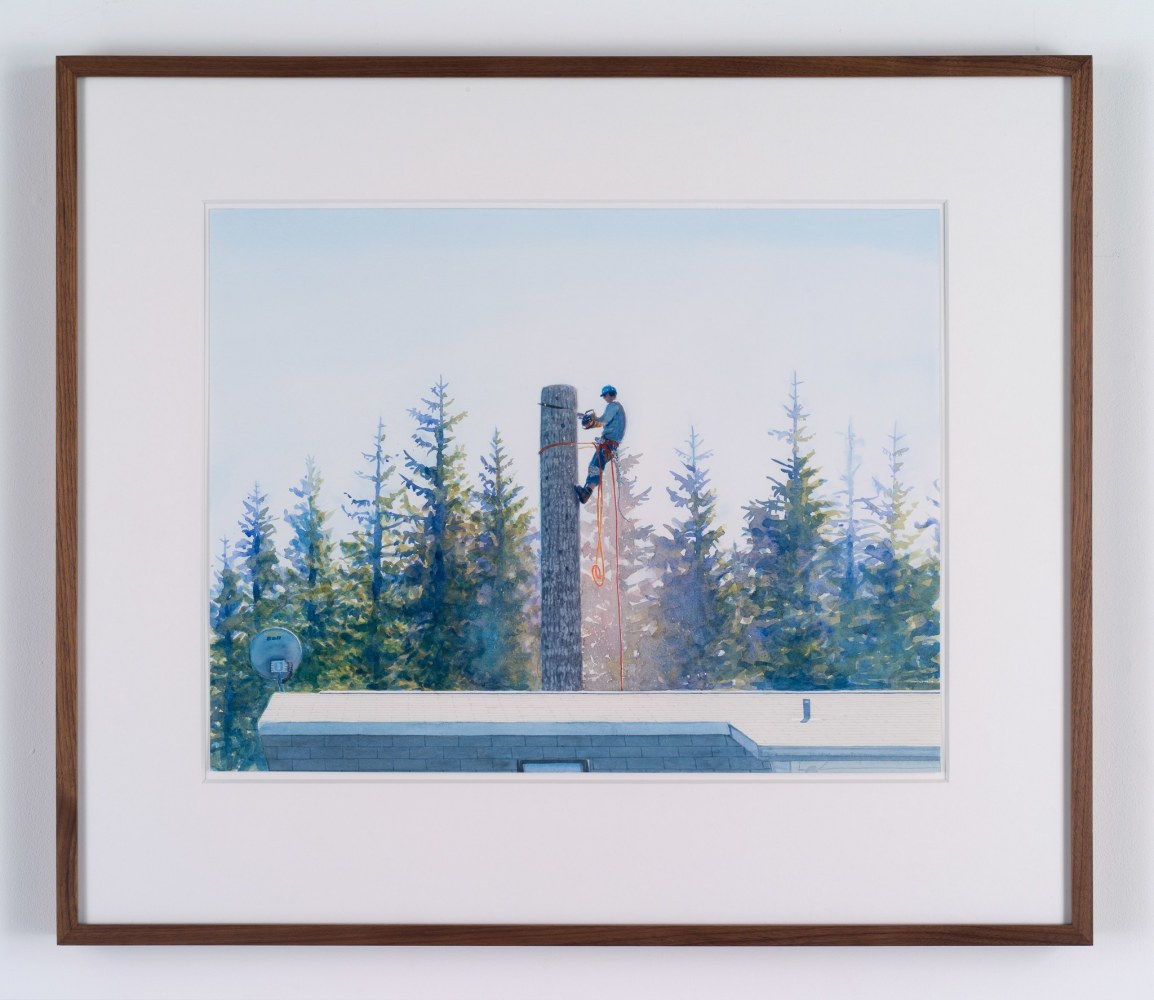 One hundred and fifty years ago, the artists and writers of the Romantic era regarded the natural world with a kind of brooding reverence. "That idea of nature doesn't exist anymore," says Canadian painter Tim Gardner. "Today the landscape is managed all over the planet. Anything sublime is technological." But even if every square inch of Earth can now be surveyed on a computer, the tension between man and the environment remains firmly in place.
- David Colman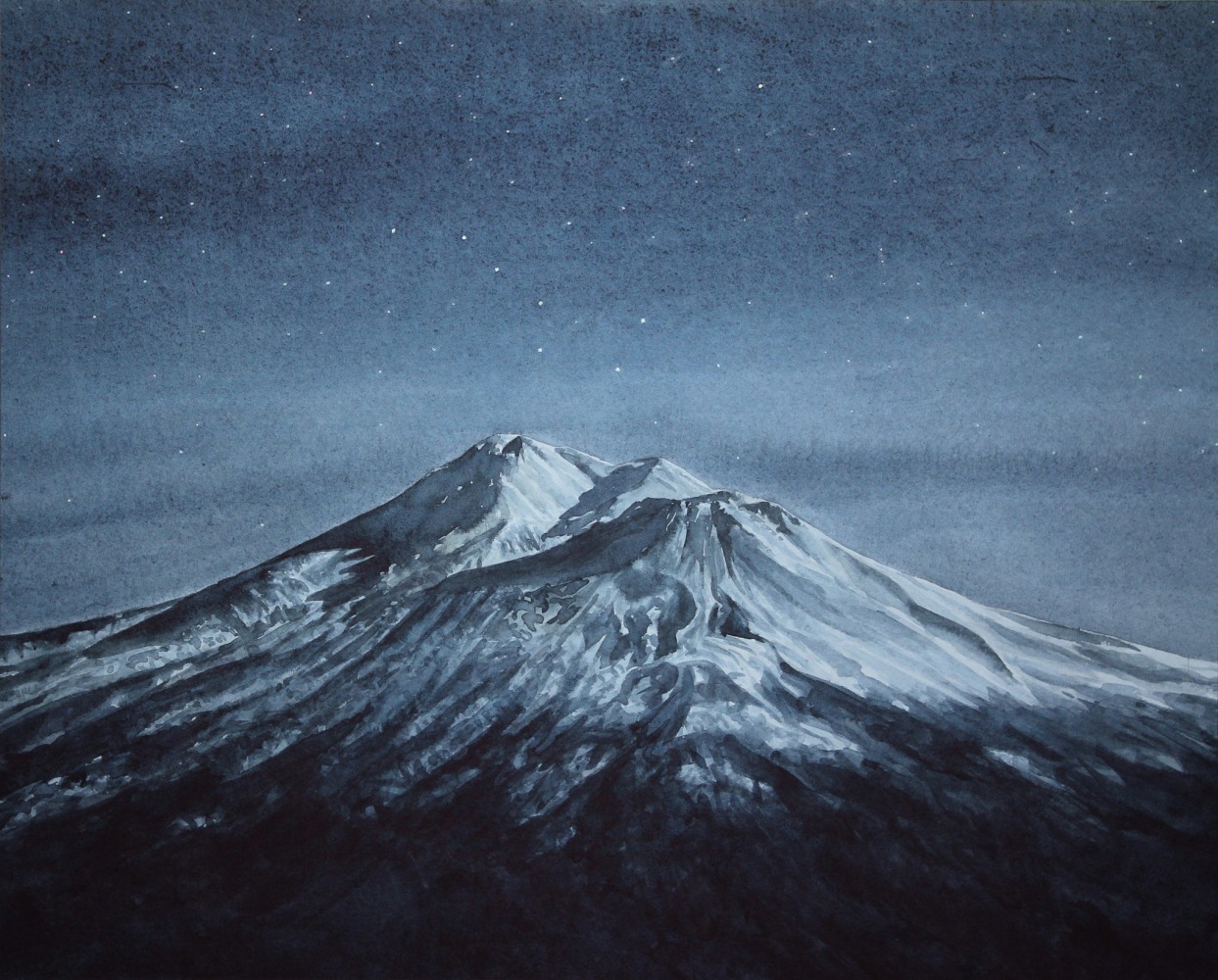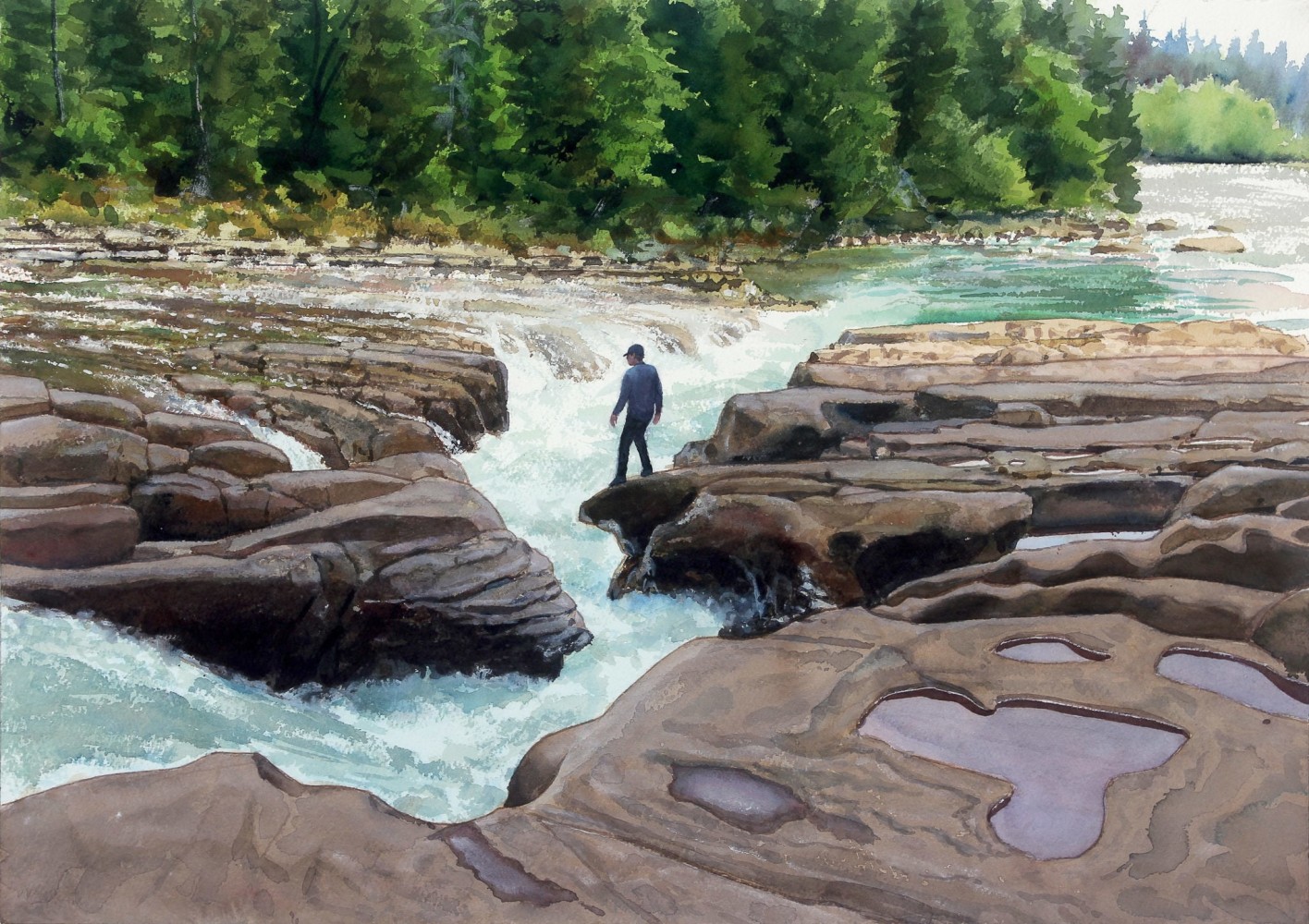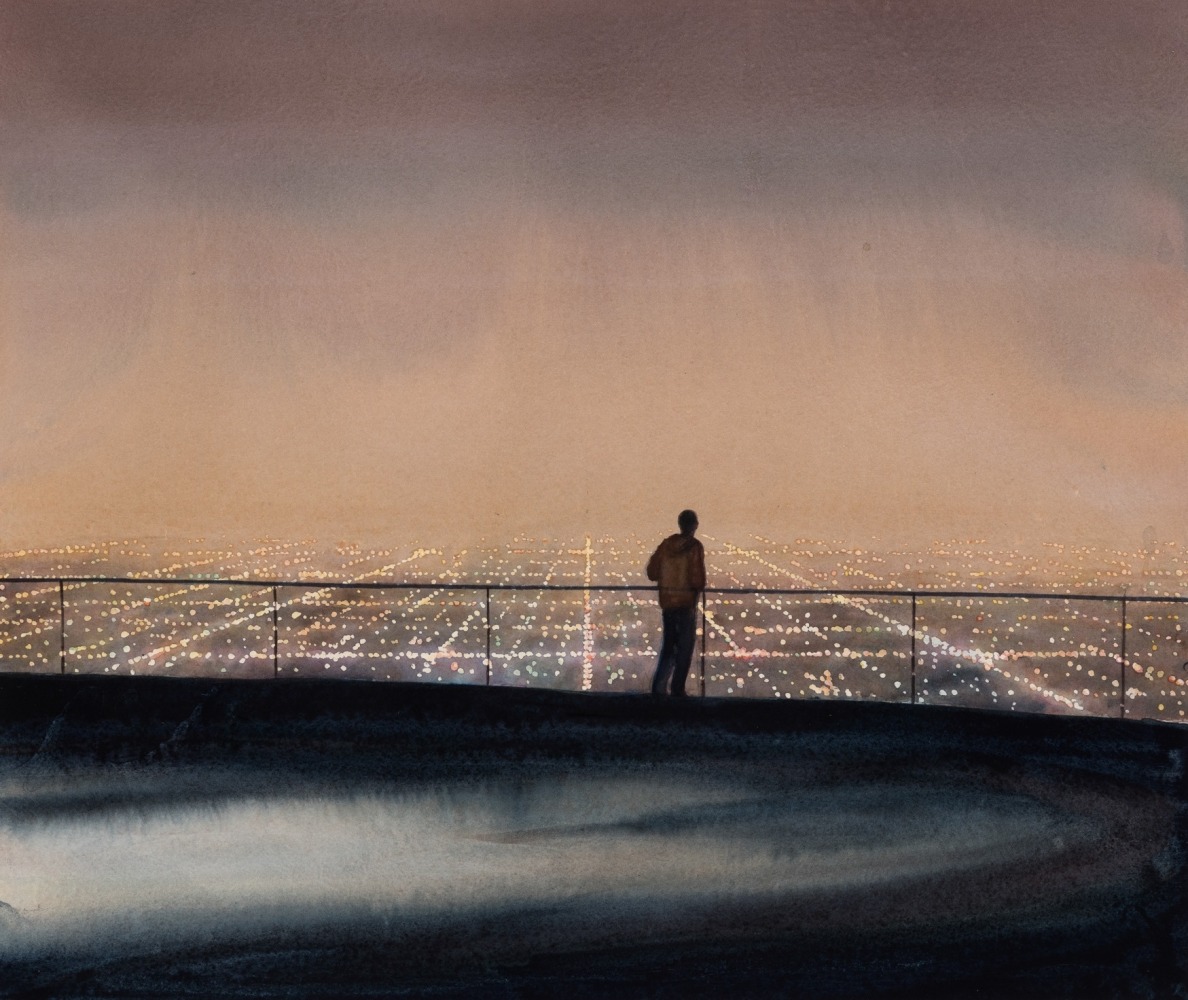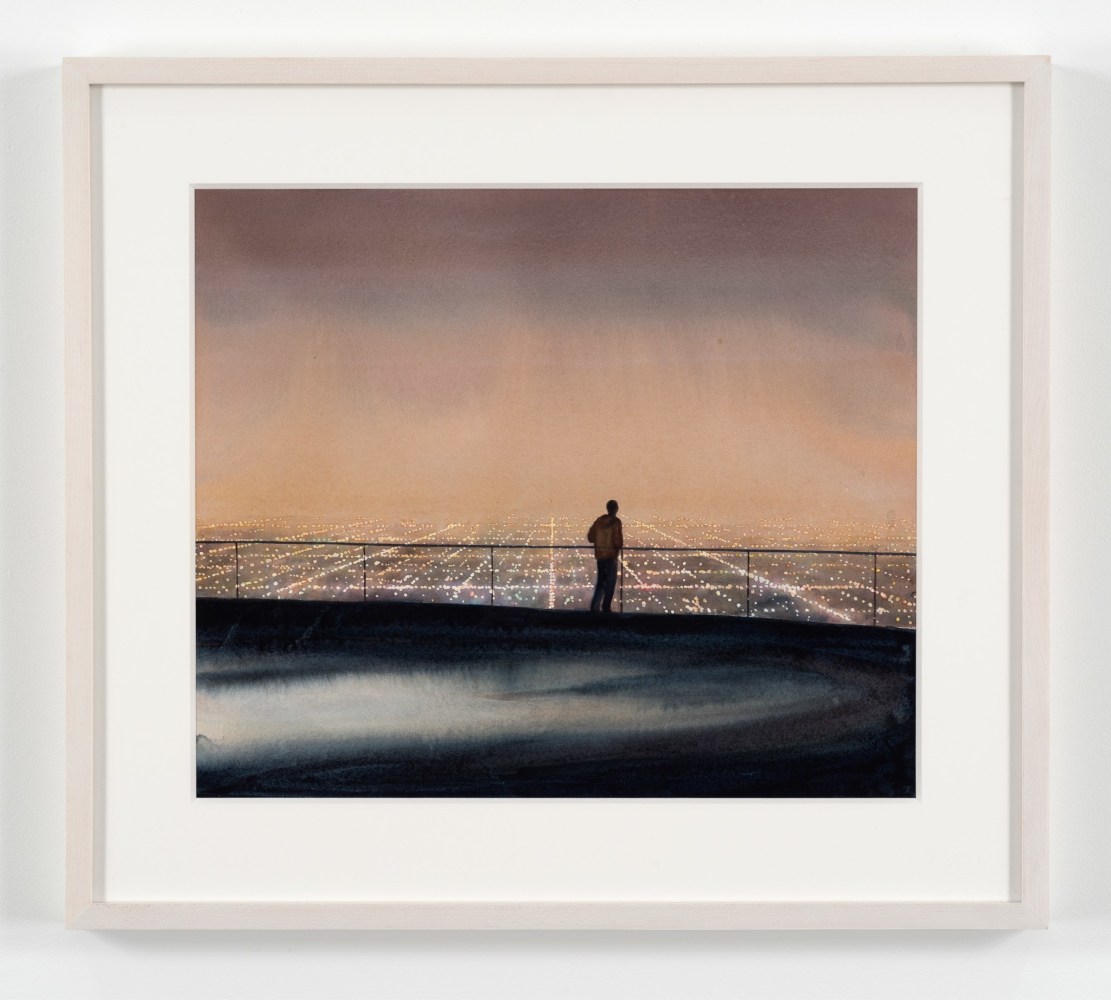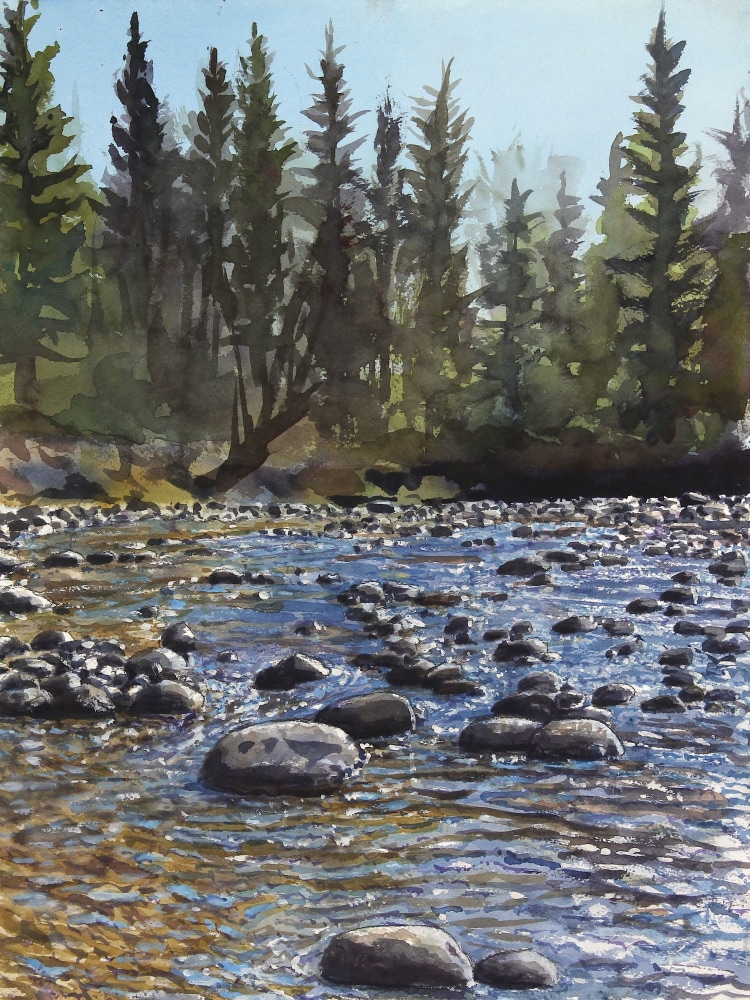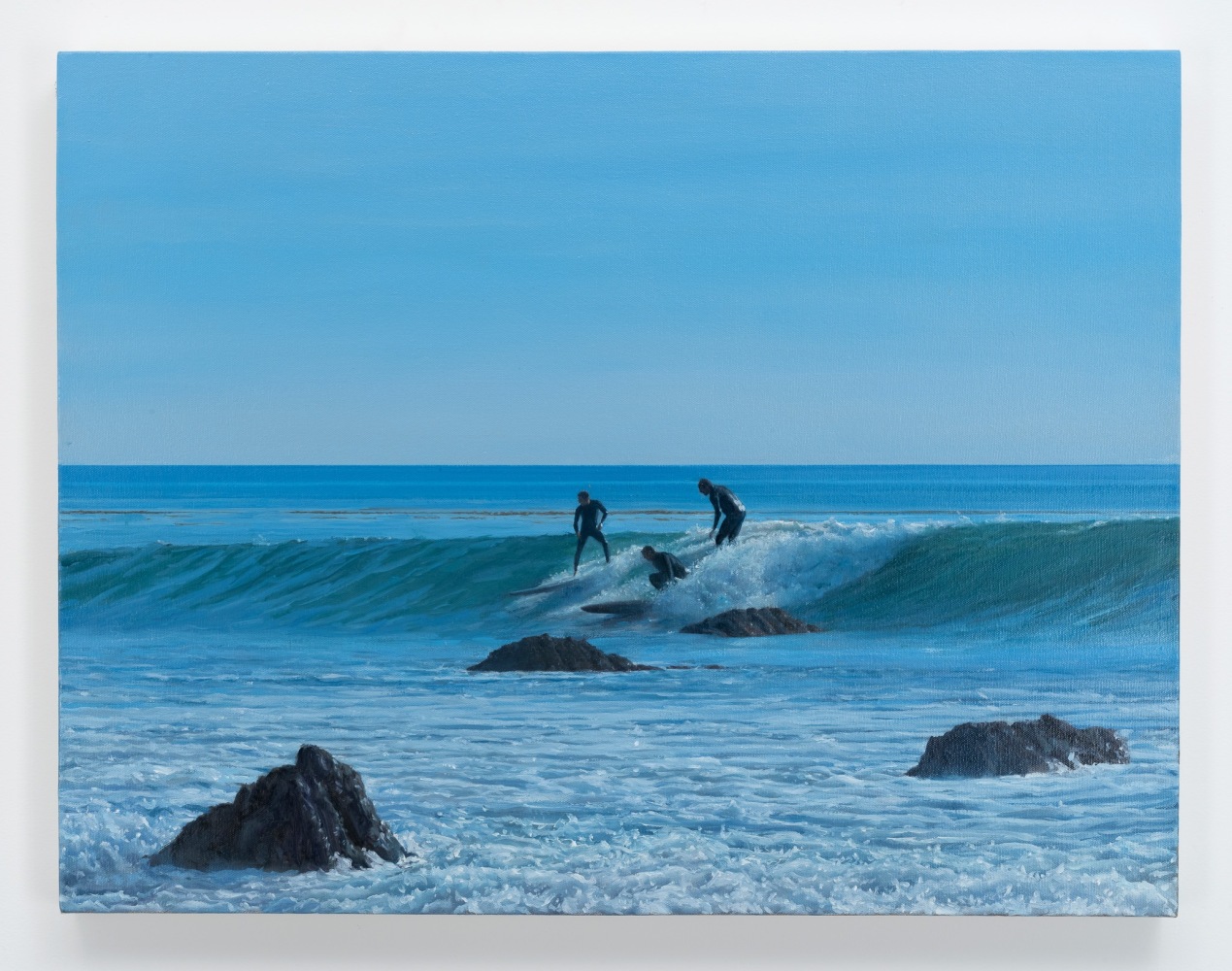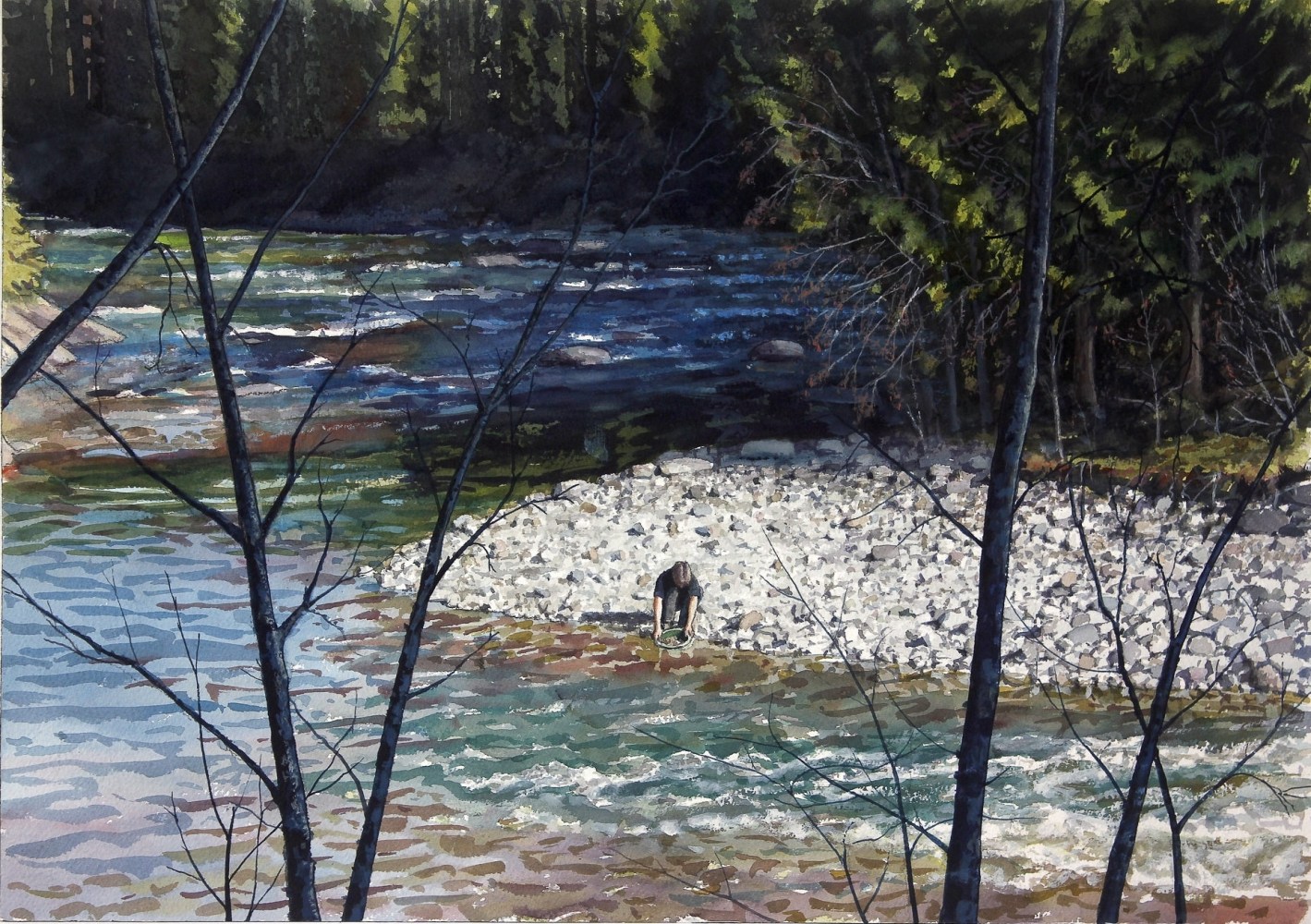 "I love the idea of trying to connect with nature but having something in the way, a window or a guardrail," Gardner says. While his early source material included photographs taken by other people, primarily his brothers, he now shoots his own subjects, virtually all strangers. "Usually it's someone kind of like me," he says, "wandering around nature and wondering how to be part of it." That's an enduring problem, one that has provided Gardner with fertile ground.
- David Colman