"I have always been interested in everyday experience... It relates to an idea I had back then of what it might be like to pay attention to the average moments in your life, rather than just the dramatic moments. Attentiveness is self-awareness – you are aware of yourself paying attention. It was a different experience and I was nourished by it. I still am."
-Stephen Shore, quoted in Sean O'Hagan's article, "Stephen Shore: 'People would chase me off their lawns with my Leica'," The Guardian, February 29, 2020.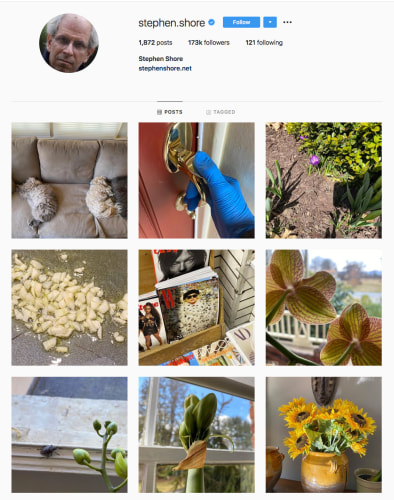 303 Gallery is pleased to present Stephen Shore: Instagram, a selection of works originating from the artist's personal social media feed. Presented as unique, dye sublimation prints on aluminum, the artworks preserve the square format and spontaneity of their digital source, while establishing themselves beyond the online platform as physical objects and individual moments to consider.
From the very outset of his practice, Shore has continually challenged the traditional conventions of the photographic medium, pursuing instead pictures that convey the physical act of seeing. A pioneer of color photography and an originator of the snapshot aesthetic, Shore has consistently experimented with various means of popular photography, using Mick-a-Matic, Polaroids, 35mm point-and-shoot cameras, and now his iPhone, in tandem with large-format cameras throughout his career.
Shore's Instagram feed harkens back to his early 1970s series, "American Surfaces" in which he sought to create a visual record of each day's mundane experiences. Posting daily since joining the platform in 2014, Shore always adheres to Instagram's default square format, and engages enthusiastically with the community through comments. His subjects fall under categories common to many users: pets, landscapes, and objects seen on the ground; yet his singular approach to visual thinking is ever present. Recontextualized as individual, physical prints isolated from the surrounds of a feed, the most ordinary scenes reveal their structural underpinnings. Defined by a formal rigor and harmony of light, color and form, the works convey Shore's enduring motivation: the exploration of new possibilities within the photographic image.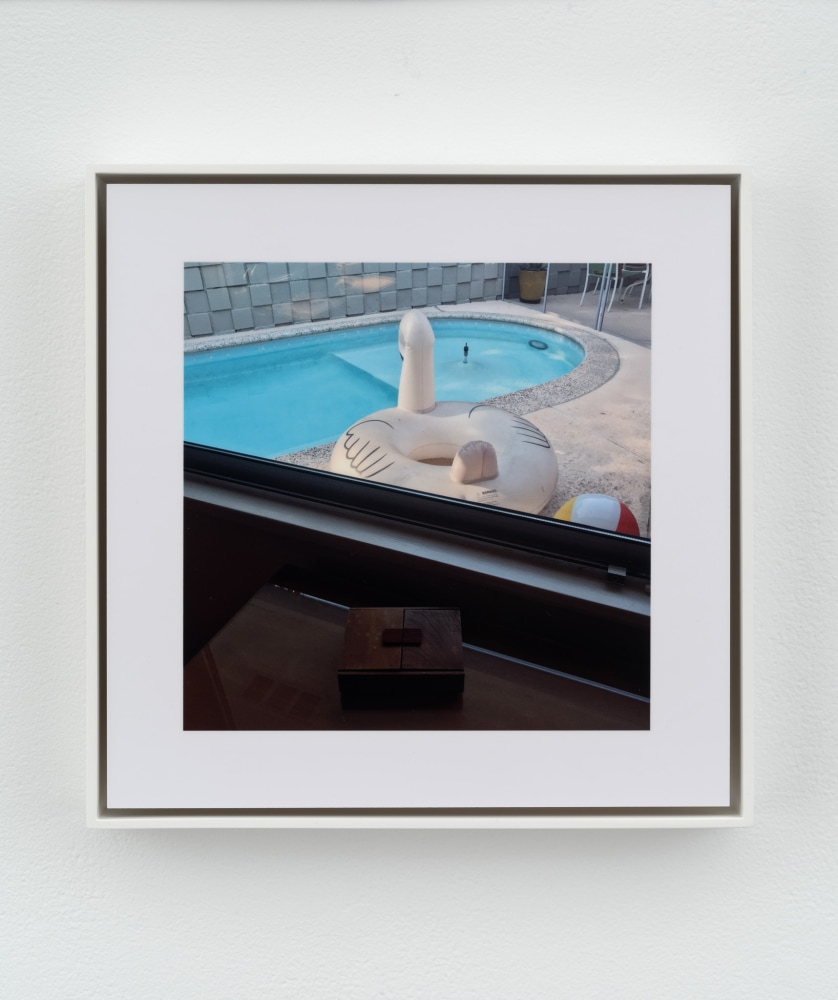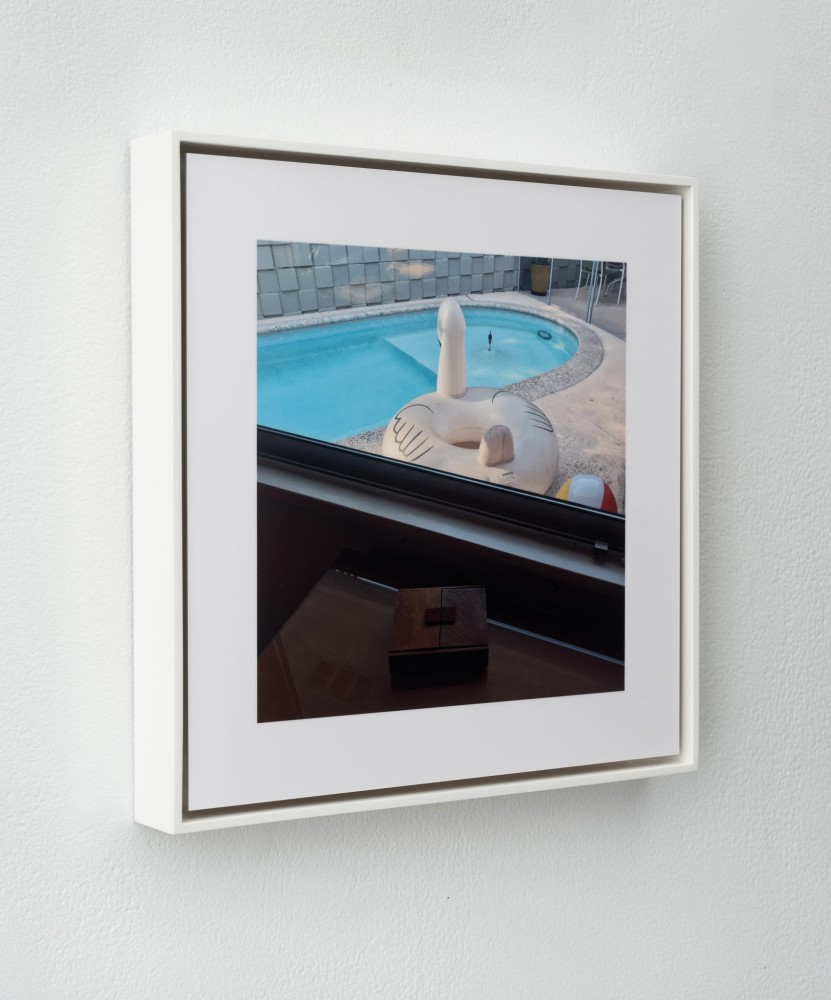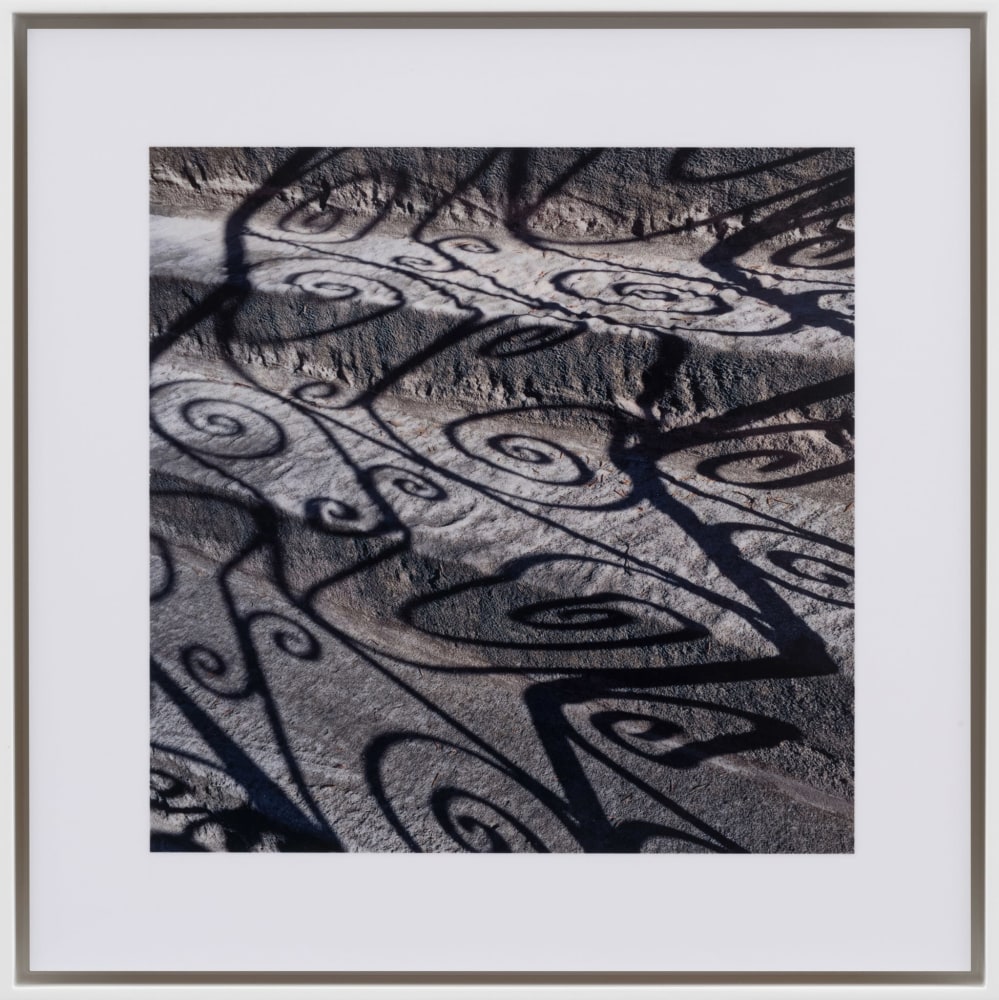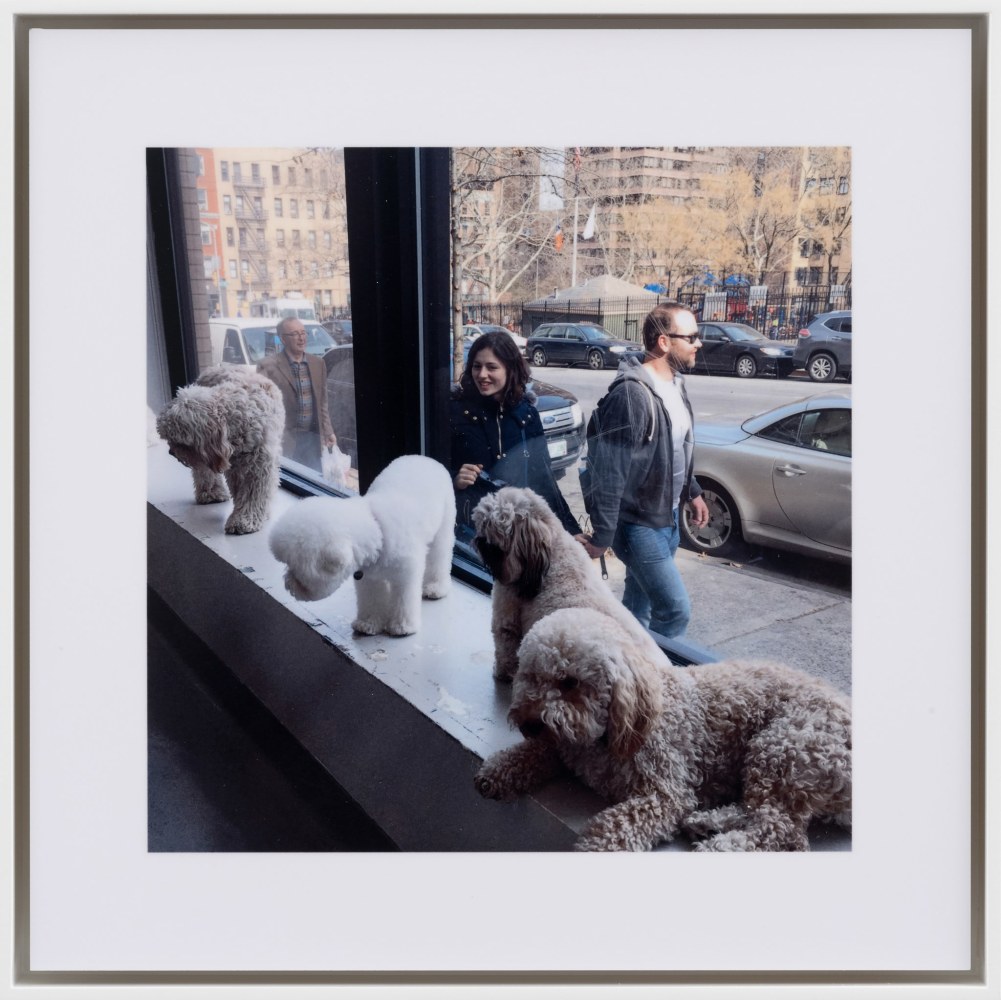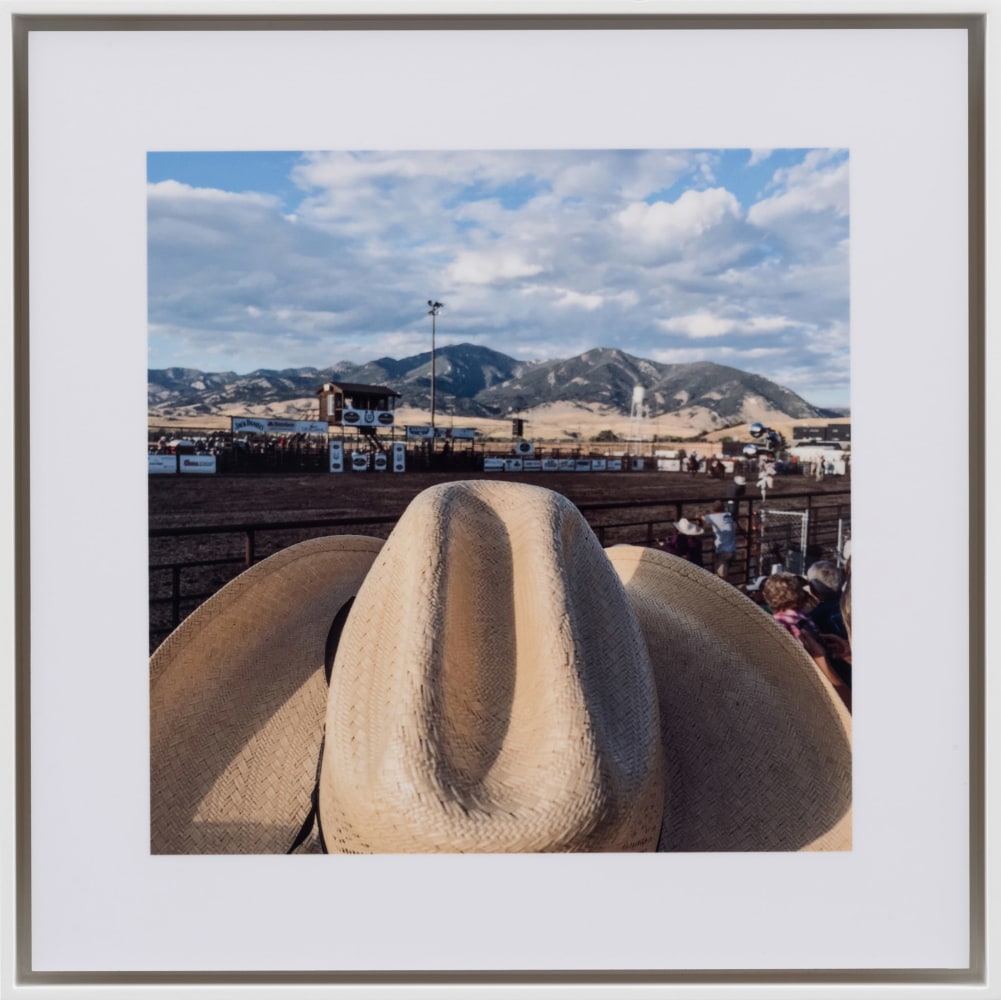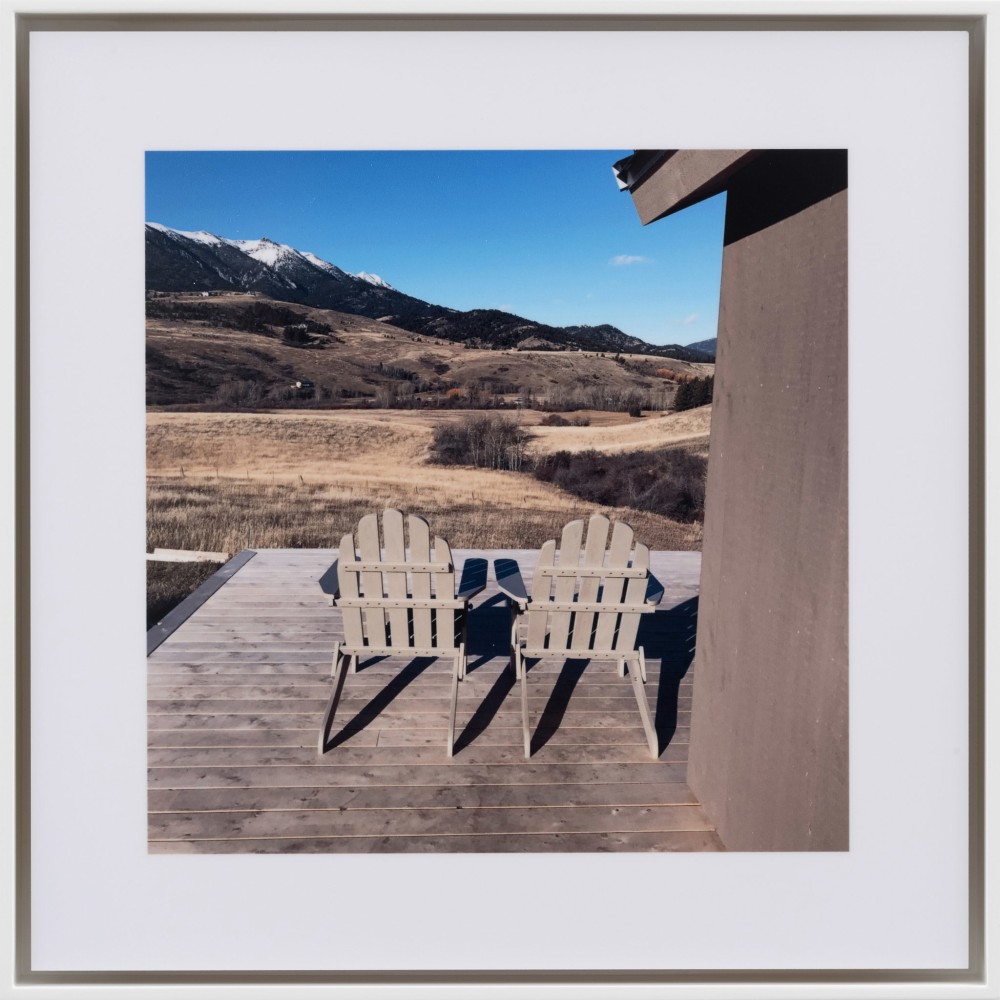 "It's important to understand that Stephen has always had this interest in the vernacular" says Aperture editor Lesley Martin.... "One of the first things he produced from his road-trip material is the postcard set, and the postcard is the most basic form of Instagram. Take a picture, add a few words, and boom."
Meredith Mendelsohn. Excerpt from "Stephen Shore Captures America in a New Light," Surface, July 5, 2017.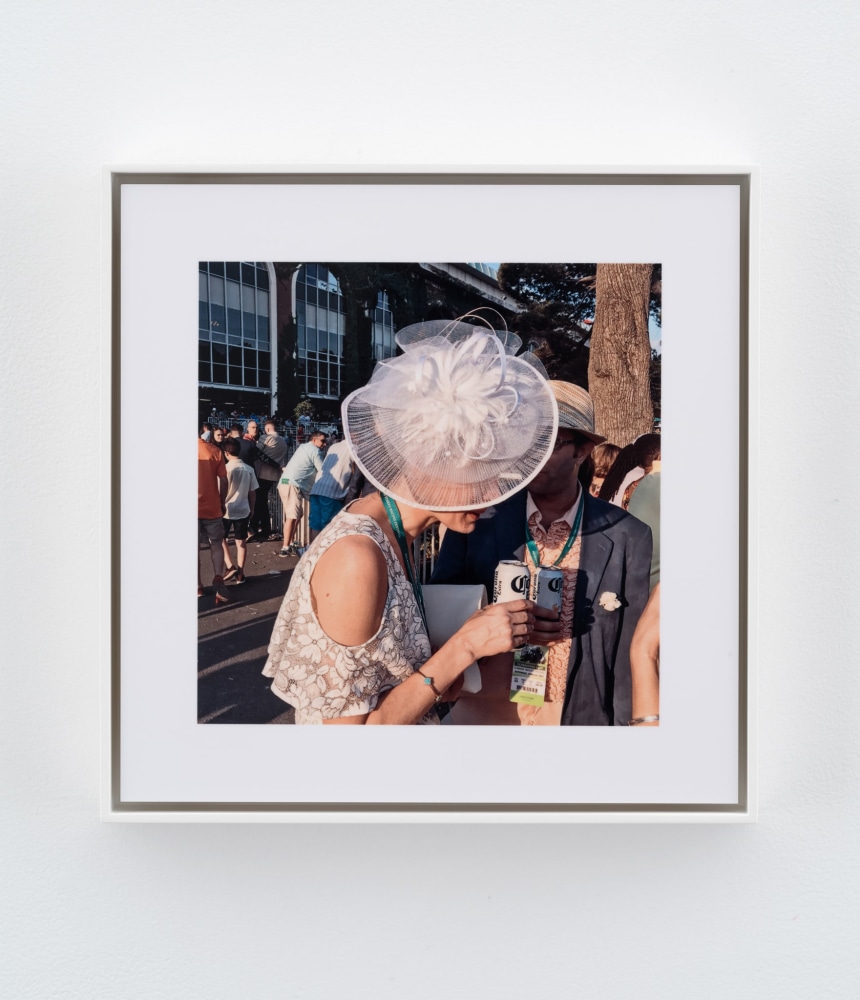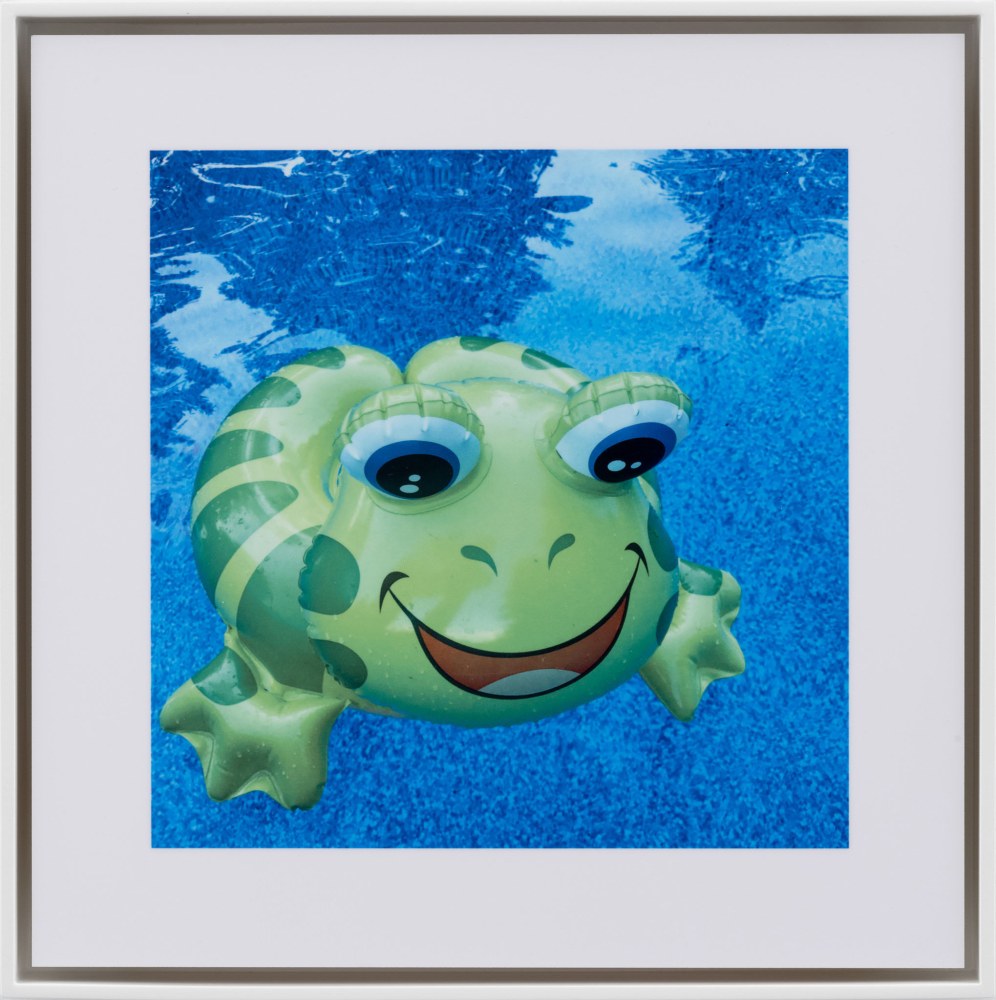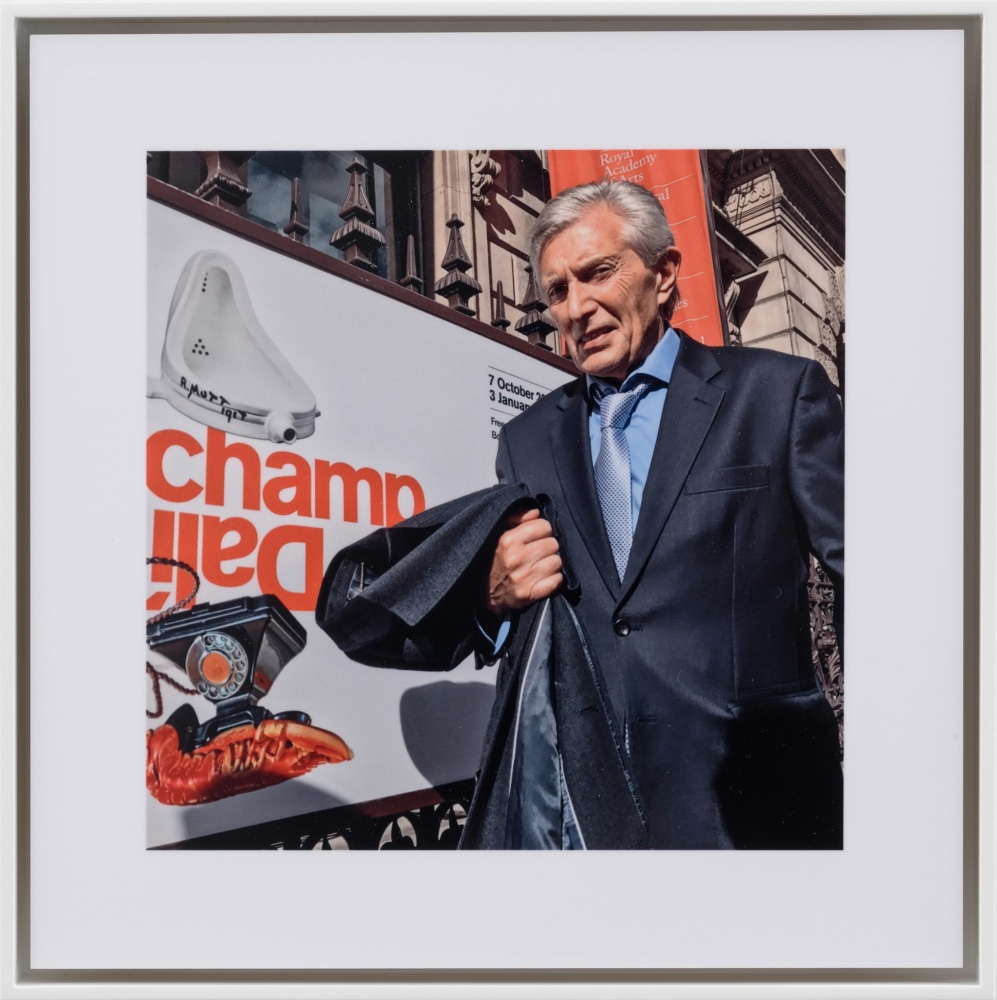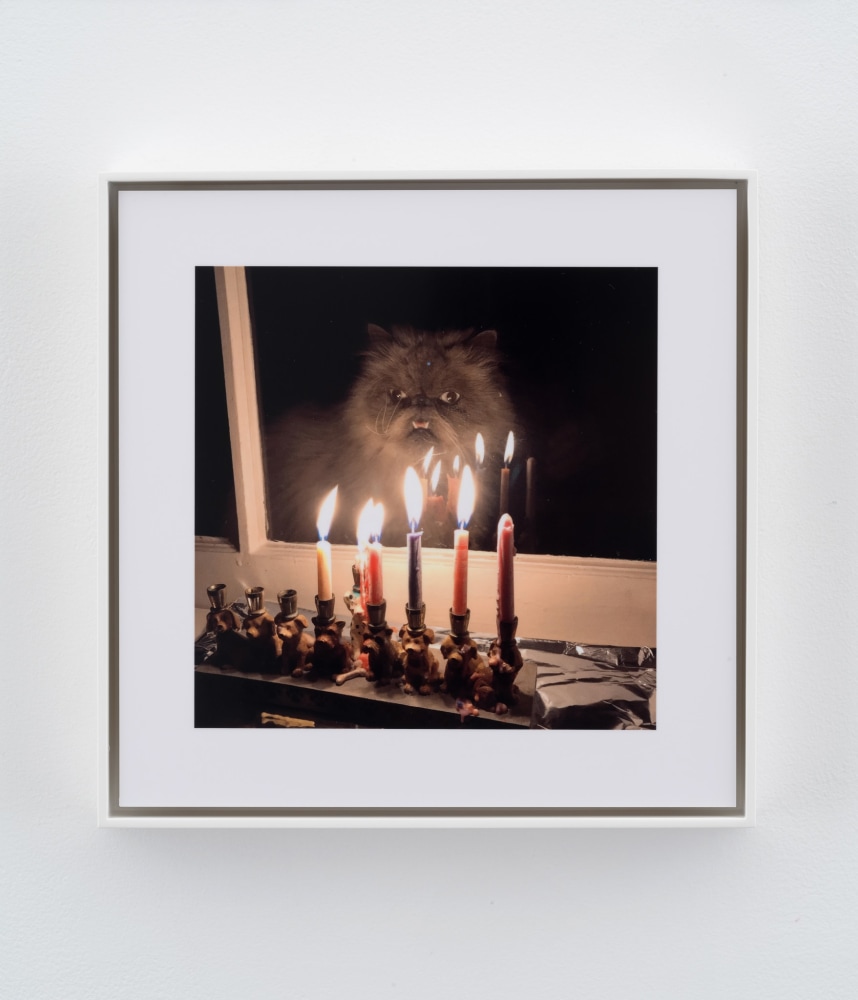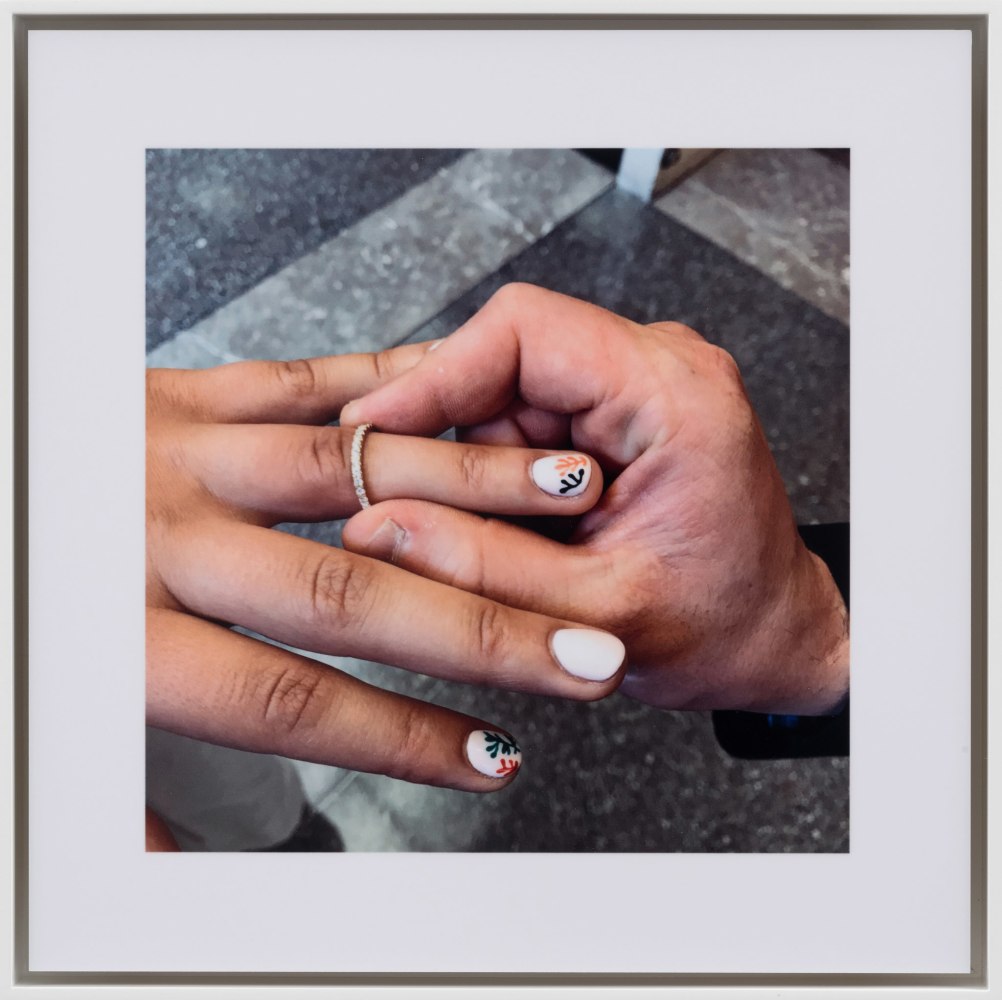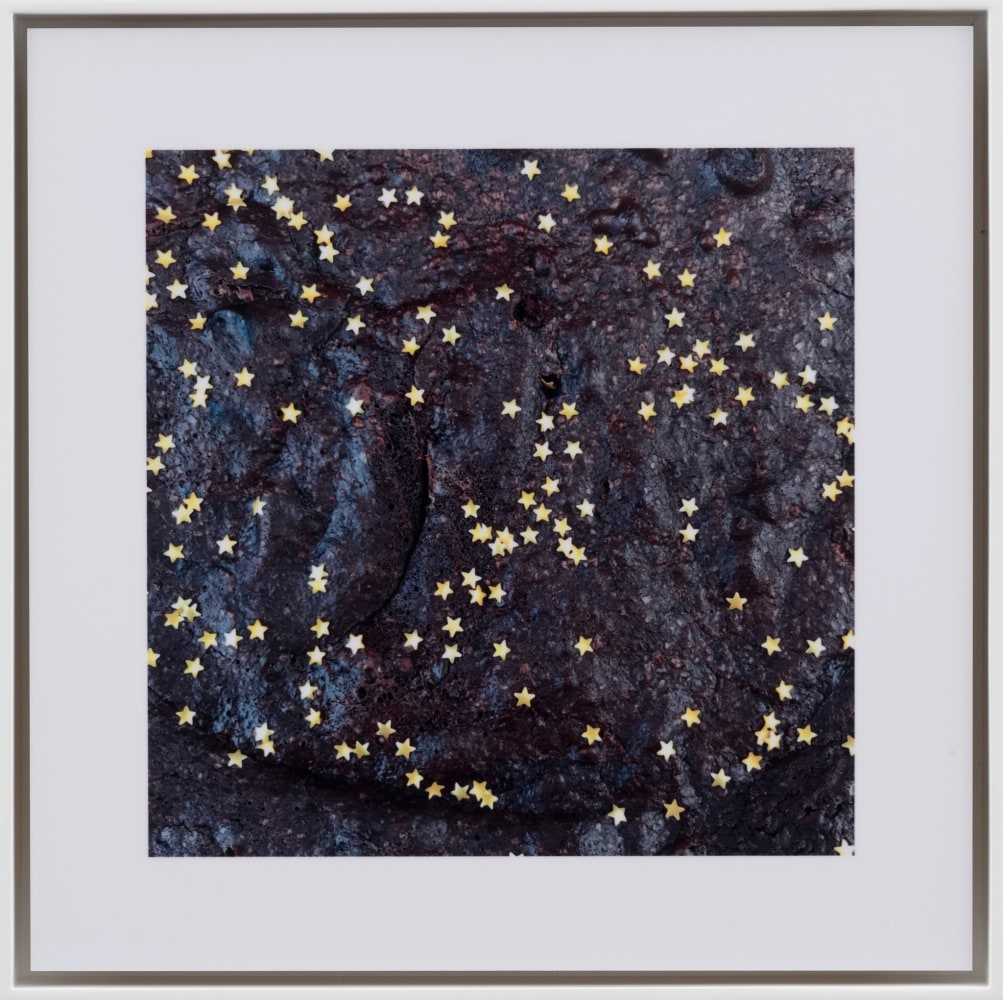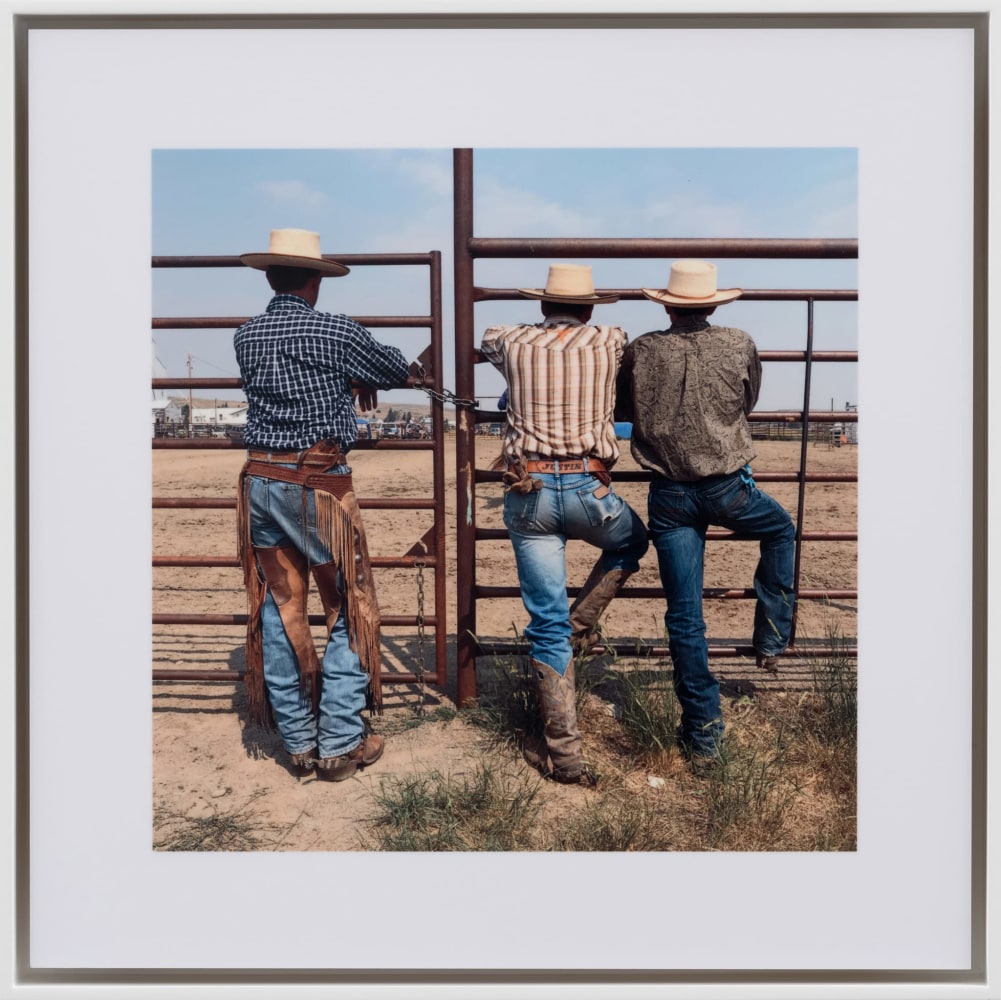 "Just as Warhol made extensive use of the Polaroid camera, Shore has explored in the course of his career everything an amateur might use from a Mick-O-Matic, a plastic child's camera in the shape of Mickey Mouse, to the omnipresent iPhone."
Barbara Pollack. Excerpt from "Why Are Stephen Shore's Instagrams Better Than Yours?," Hyperallergic, November 30, 2017.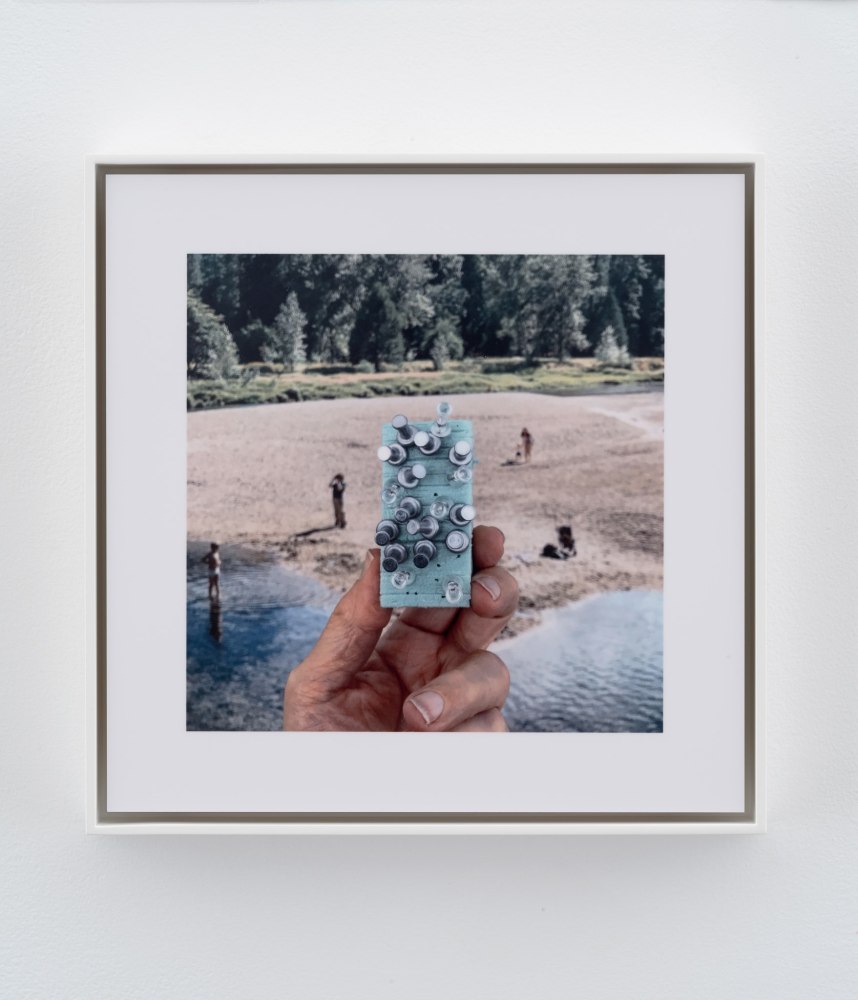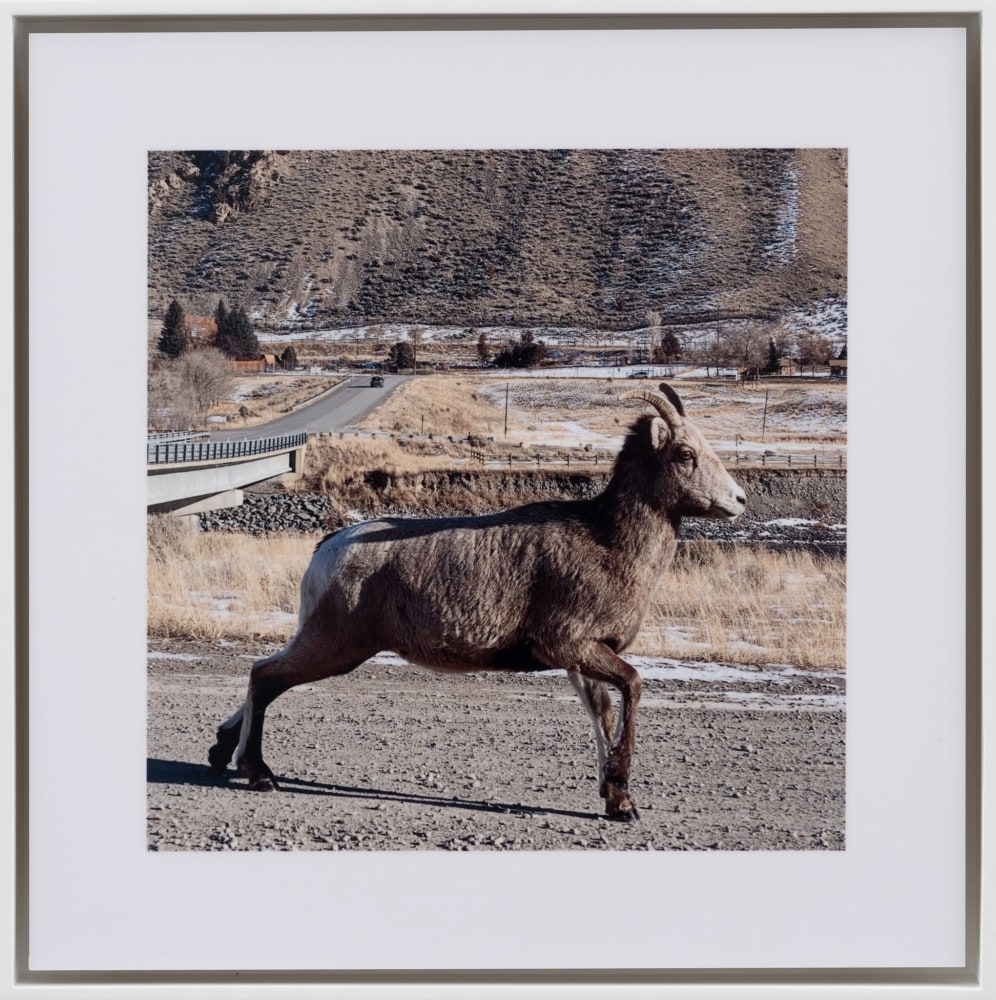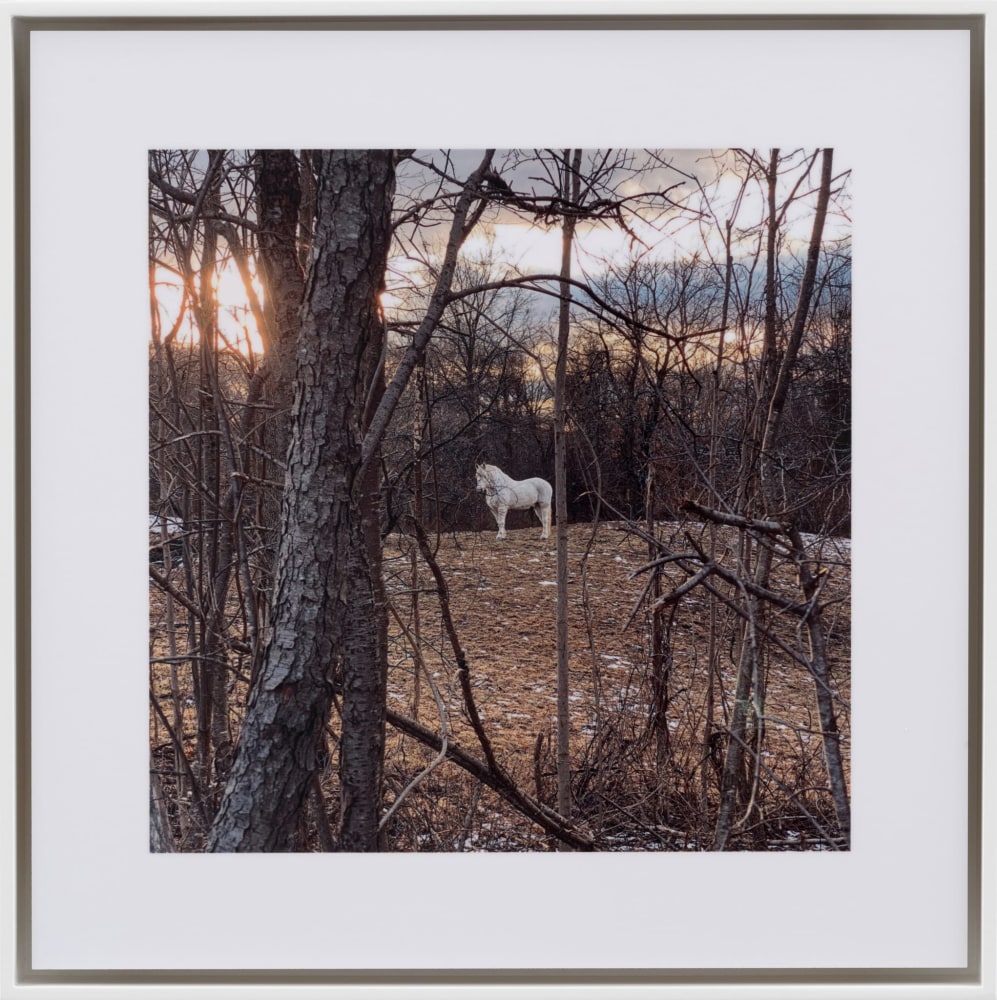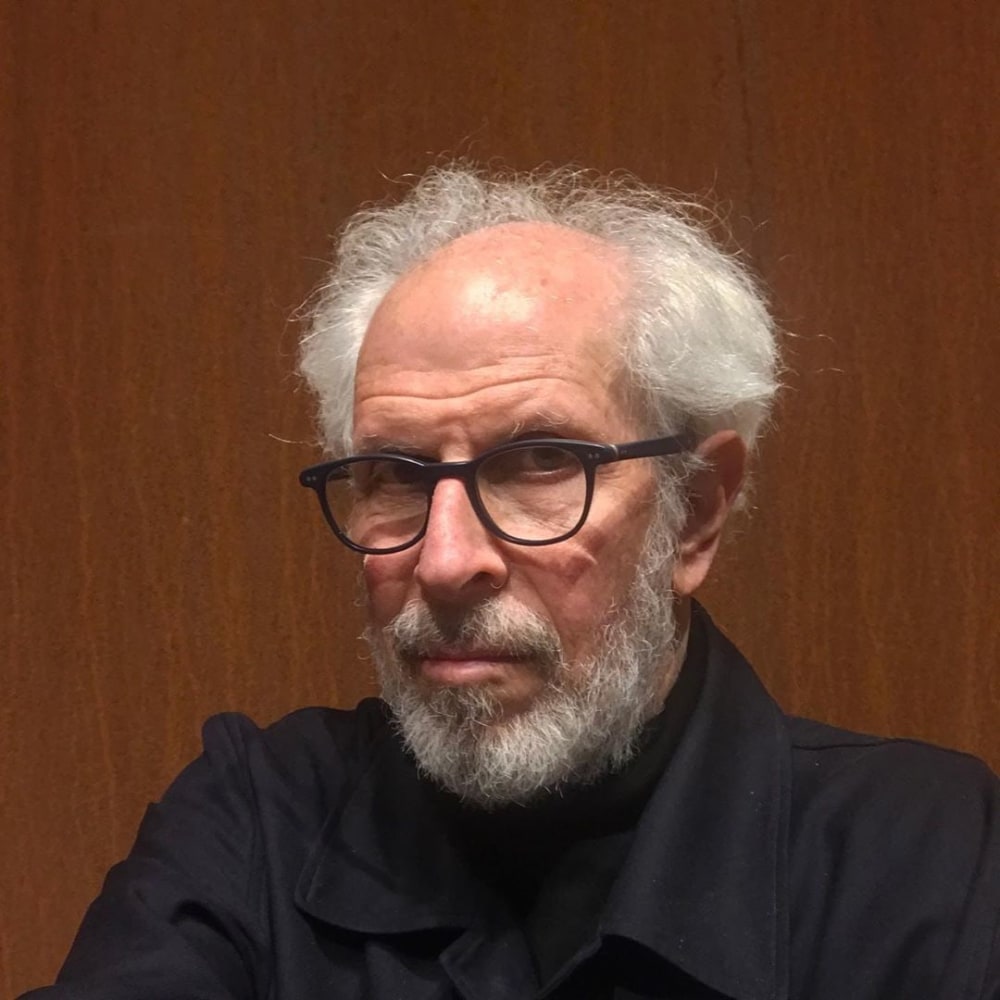 Stephen Shore's work has been widely published and exhibited for the past forty-five years. In 2017, the Museum of Modern Art opened a major retrospective spanning Stephen Shore's entire career. Recent solo exhibitions include C/O, Berlin; Fundación MAPFRE, Madrid; Aspen Art Museum; South African National Galley, Cape Town; Hammer Museum, Los Angeles, PS1, New York; and the International Center for Photography, New York. He has shown extensively in international venues dating back to a solo exhibition at the Metropolitan Museum of Art in 1971, the first solo photography show at the museum. Monographs of Shore's work have been published by Aperture, MACK, Phaidon, and Schirmer/Mosel, among others. His work is included in the collections of the Museum of Modern Art, Metropolitan Museum of Art, Whitney Museum of American Art, San Francisco Museum Of Modern Art, Sprengel Museum, and the Library of Congress. Since 1982 he has been the director of the Photography Program at Bard College, Annandale-on-Hudson, NY, where he is the Susan Weber Professor in the Arts. Shore lives and works in New York.
For more information on Stephen Shore please click here.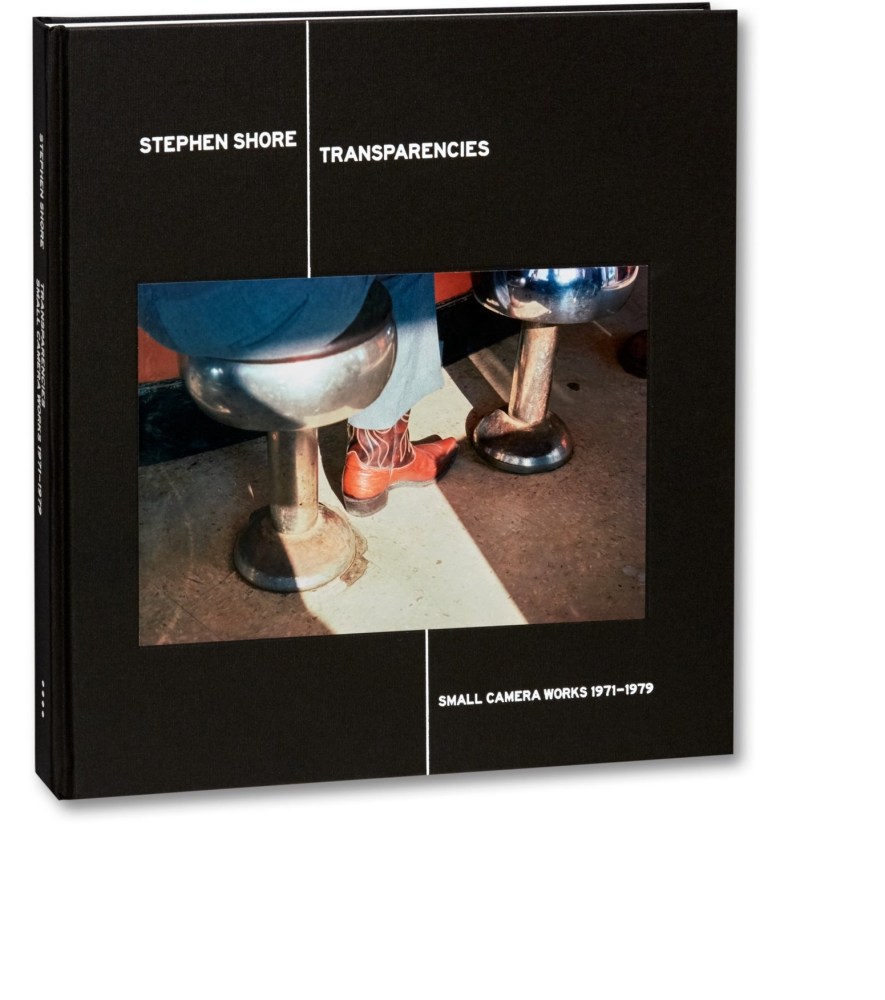 Stephen Shore
Transparencies: Small Camera Works 1971-1979
Transparencies: Small Camera Works 1971-1979 offers an alternative account of one of the most fabled episodes in photographic history: the cross-country journeys that produced Stephen Shore's luminous new vision of the American landscape, Uncommon Places. Along with his large-format camera, Shore also brought a 35mm Leica on his travels. The images made with it, on luminous colour slide film, are intimate, spontaneous and personal, while retaining Shore's studied formal sensitivity. In these entirely unseen photographs, a parallel iteration of an iconic vision emerges like a piece of music played in a new key.
The vocabulary is familiar: highways and homes, phone boxes, fast food and sun-strewn parking lots. But the alternative format unmistakably re-envisions these subjects through distinct experiments with composition, attitude, and colour. Transparencies uncovers both a detail-oriented survey of the American landscape of the 1970s and a rigorous, imaginative exercise in form by an undisputed modern master.
With an afterword by Britt Salvesen, curator at LACMA, titled 'Ordinary Speech: The Vernacular in Stephen Shore's Early 35mm Photography'.
Published by Mack
Large-format embossed hardback with tipped-in image
30 x 31 cm, 192 pages
ISBN 978-1-912339-70-9
March 2020