Sam Falls' site-specific works are imbued with his unique attention to the colors, forms and cosmology of the natural world and history of art. The artist utilizes methods of photography, painting and sculpture, his process often amplifying the transformation of materials and forms through the elements and time; plant decay, rain, the sun's UV rays, and the light of the stars leave their mark. Falls has experimented with the long-term effects of sunlight, rain, and temperature on such diverse materials as painted aluminum, heat-sensitive tiles, and colored glass, as well as fabric, copper, and marble.
For The High Line, Falls created four ceramic archways supported by the steel rail tracks from its original railway, with each archway dedicated to a different season. Over the course of a year, Falls collected plants from the High Line, embedded these in ceramic, and fossilized them with colorful pigments.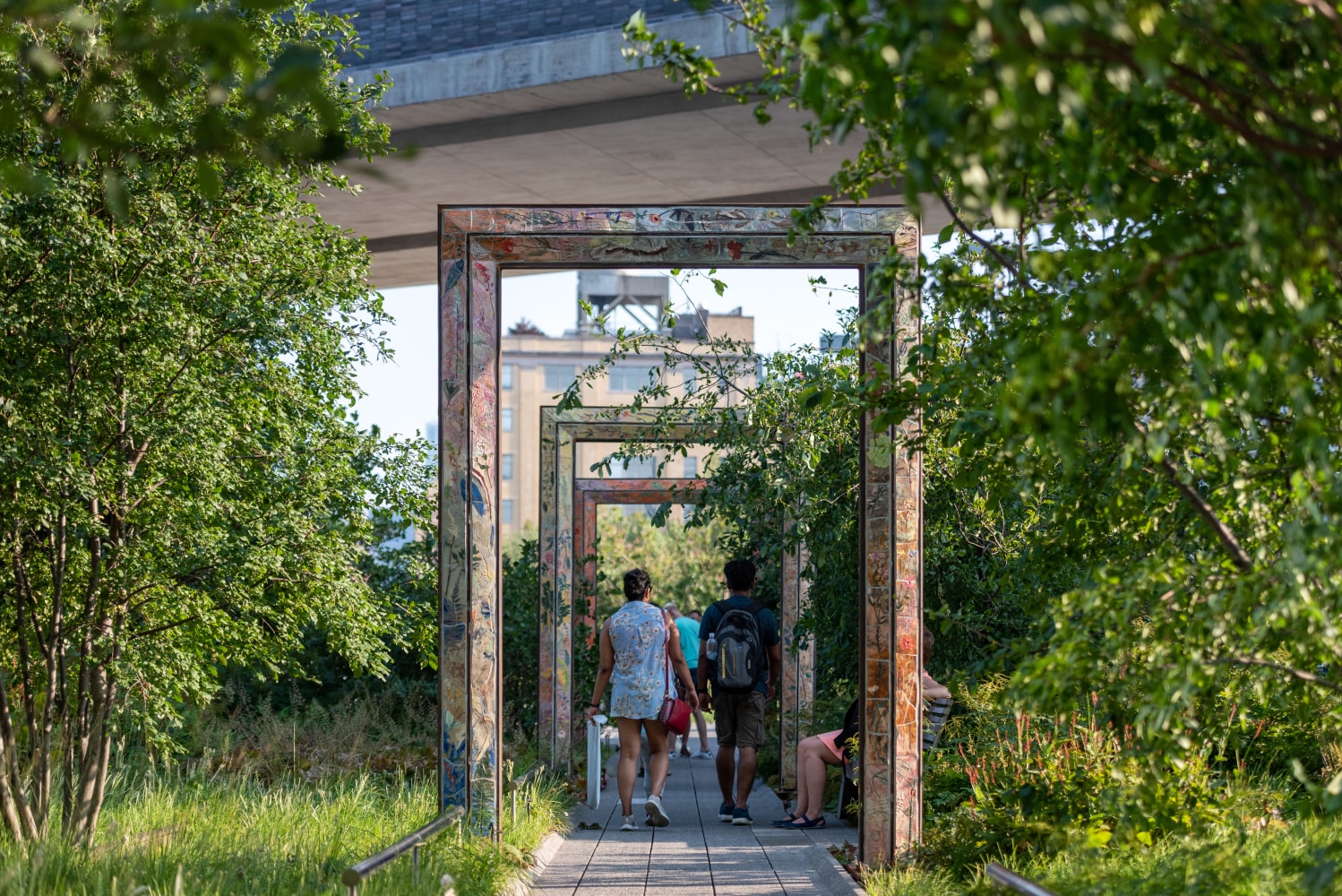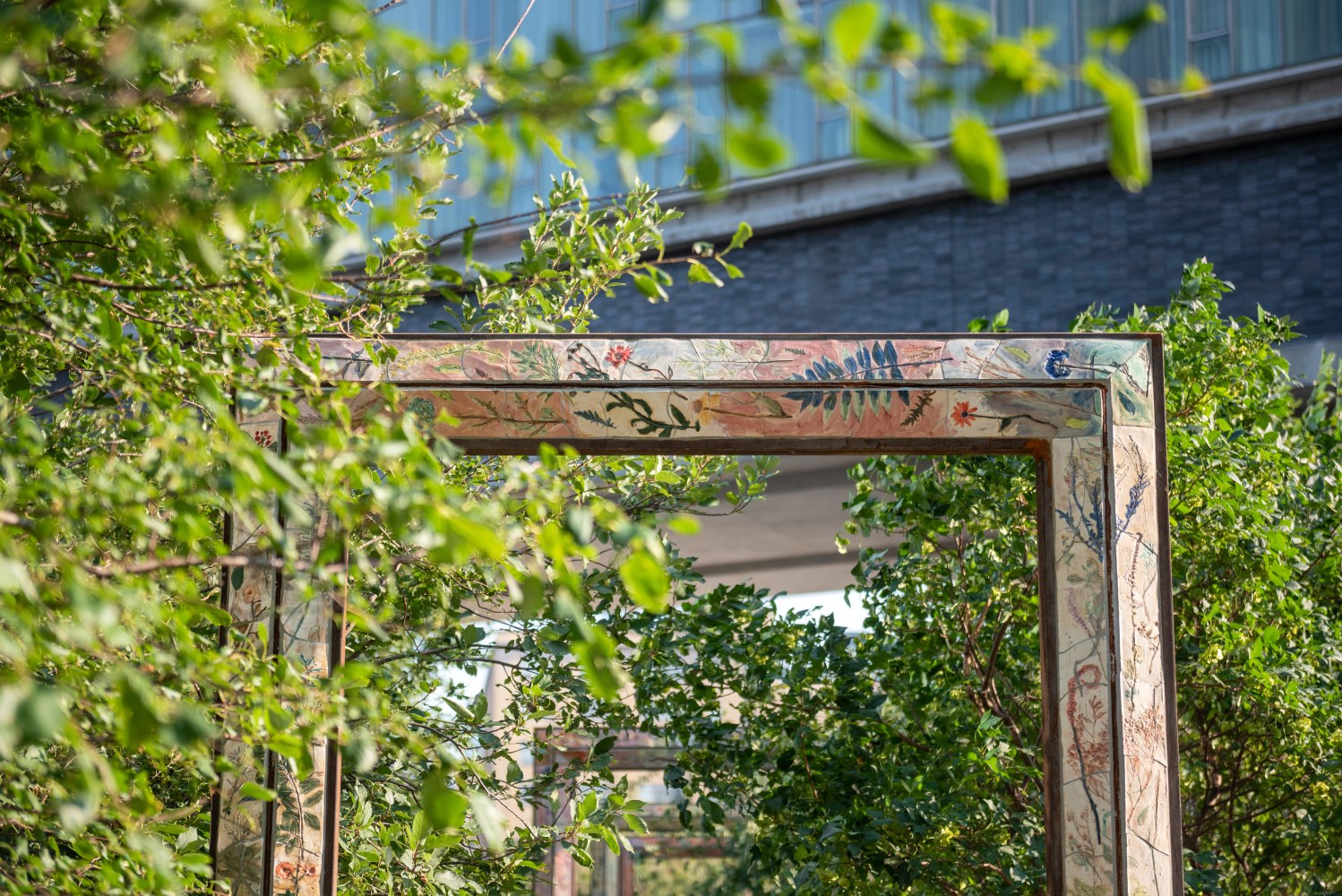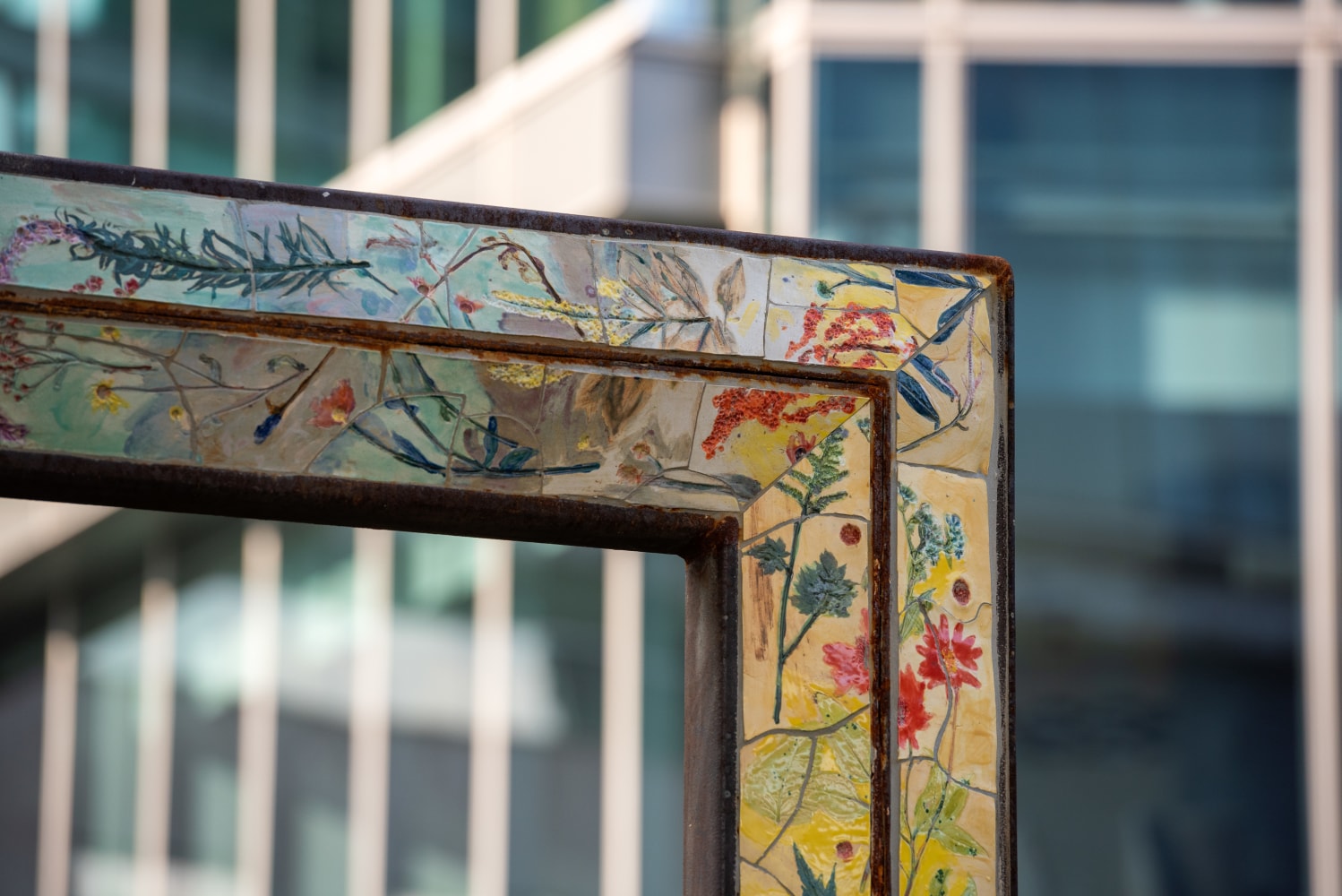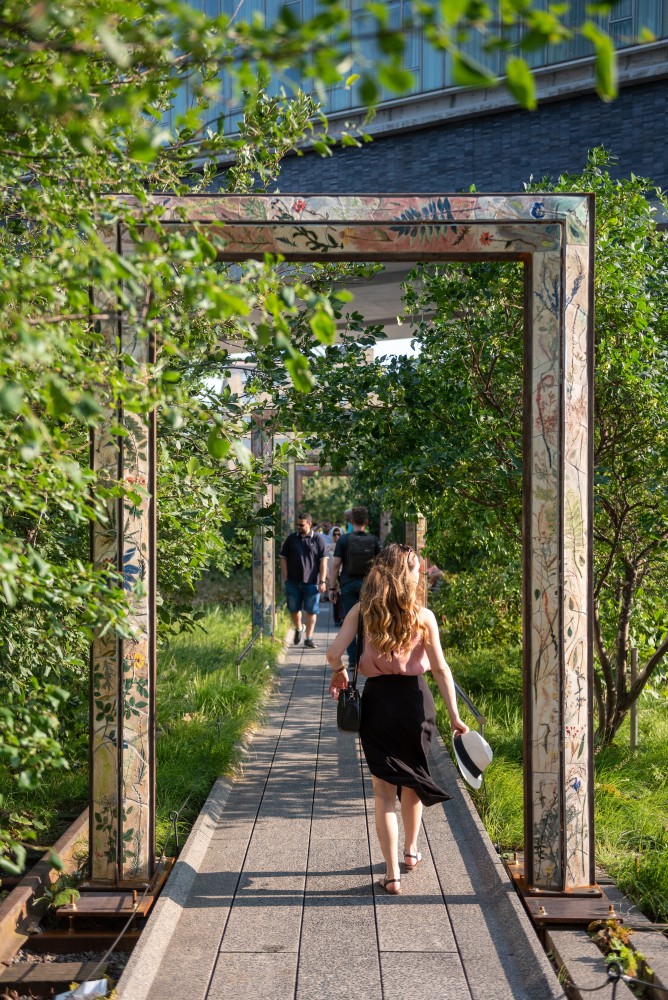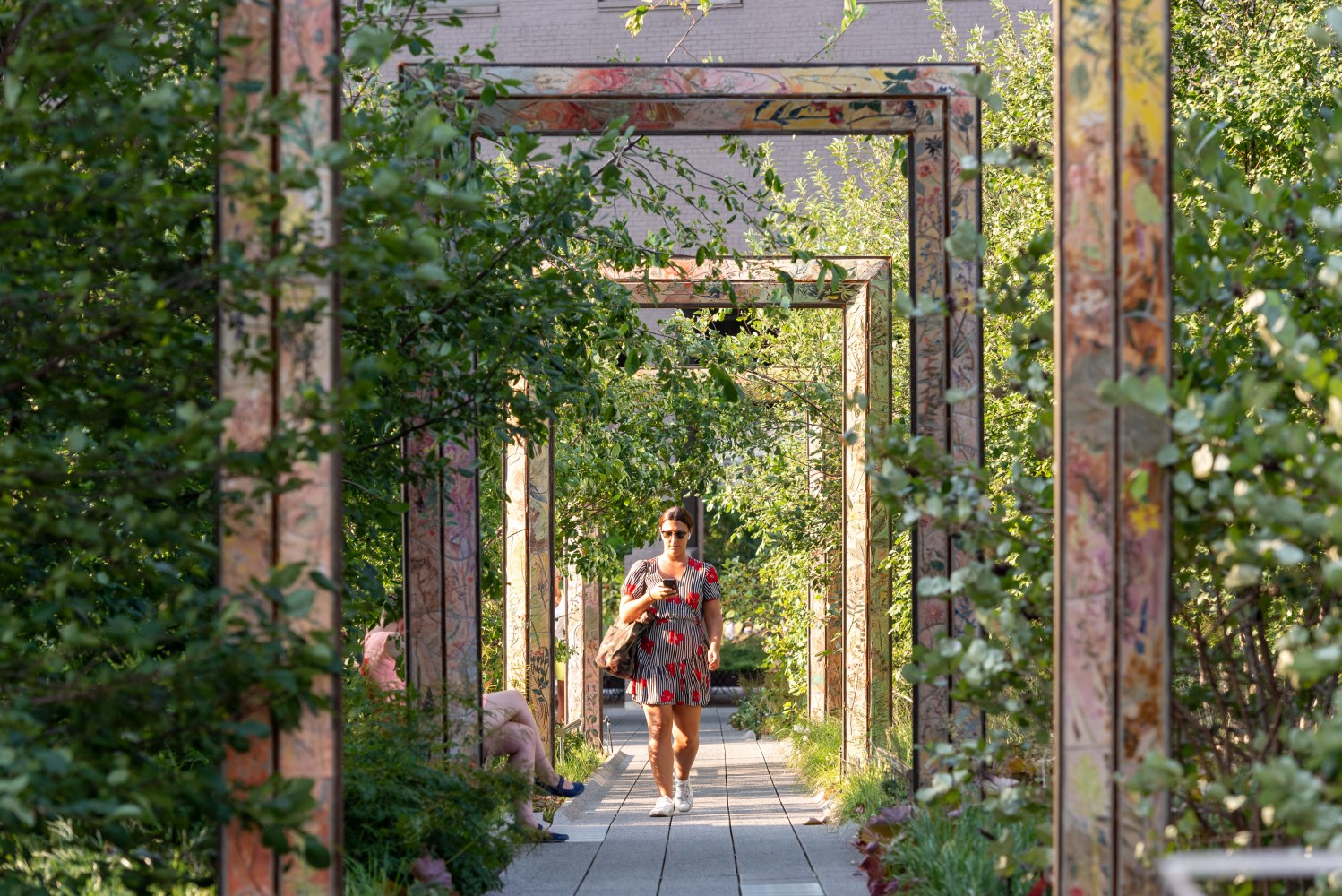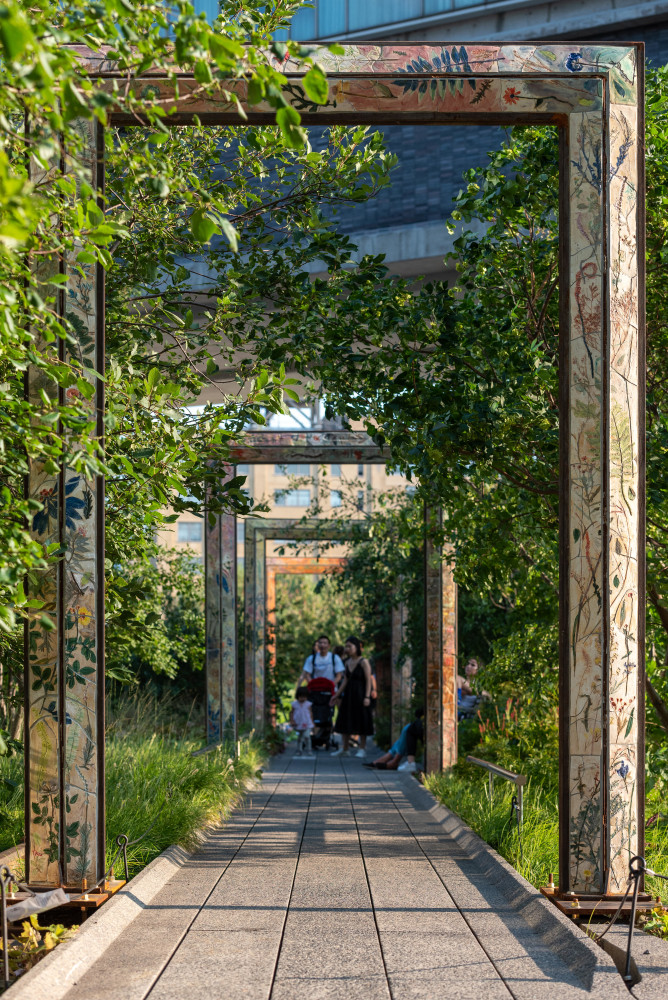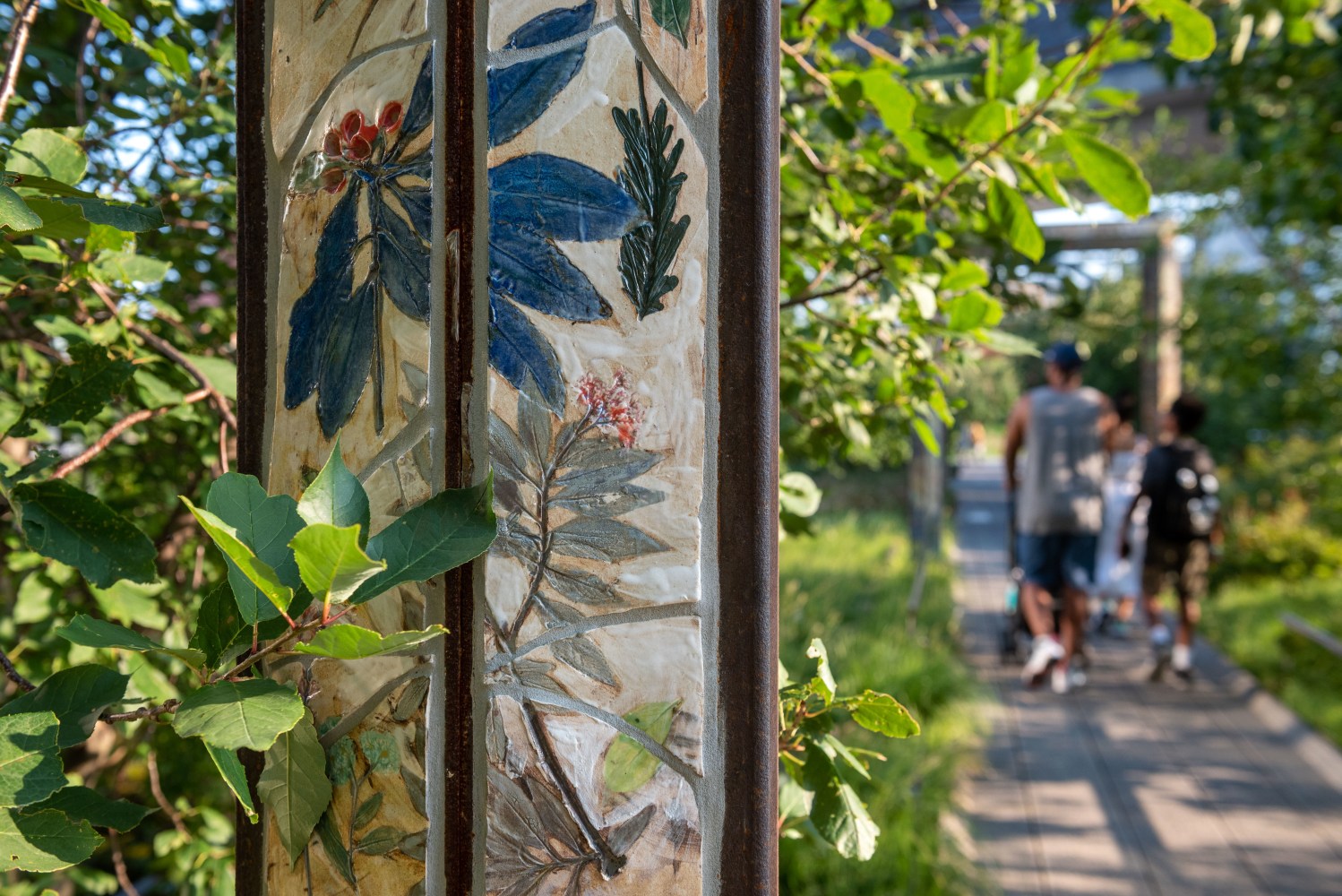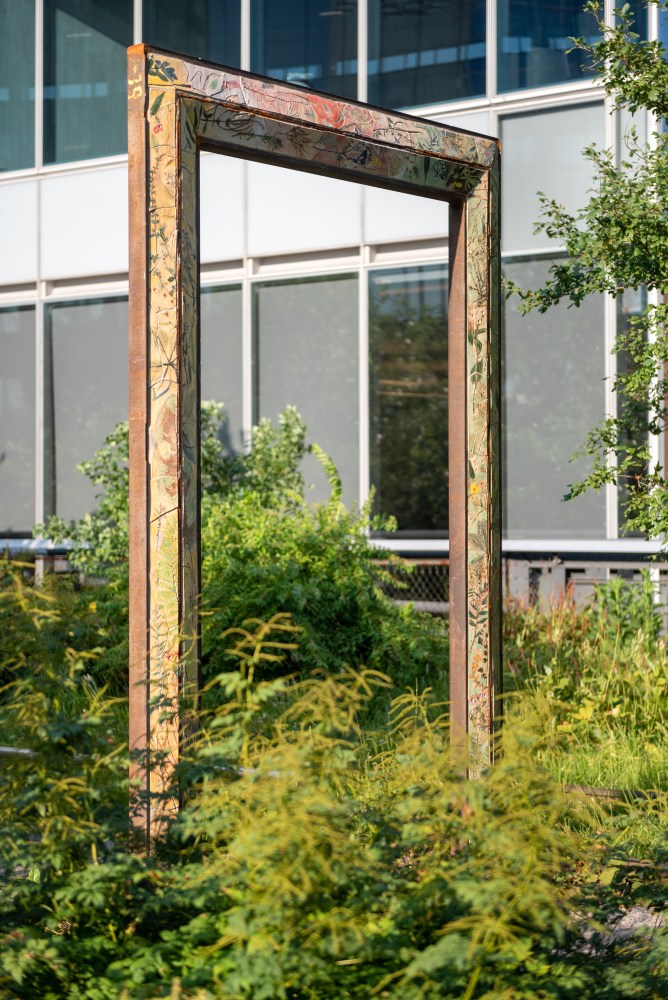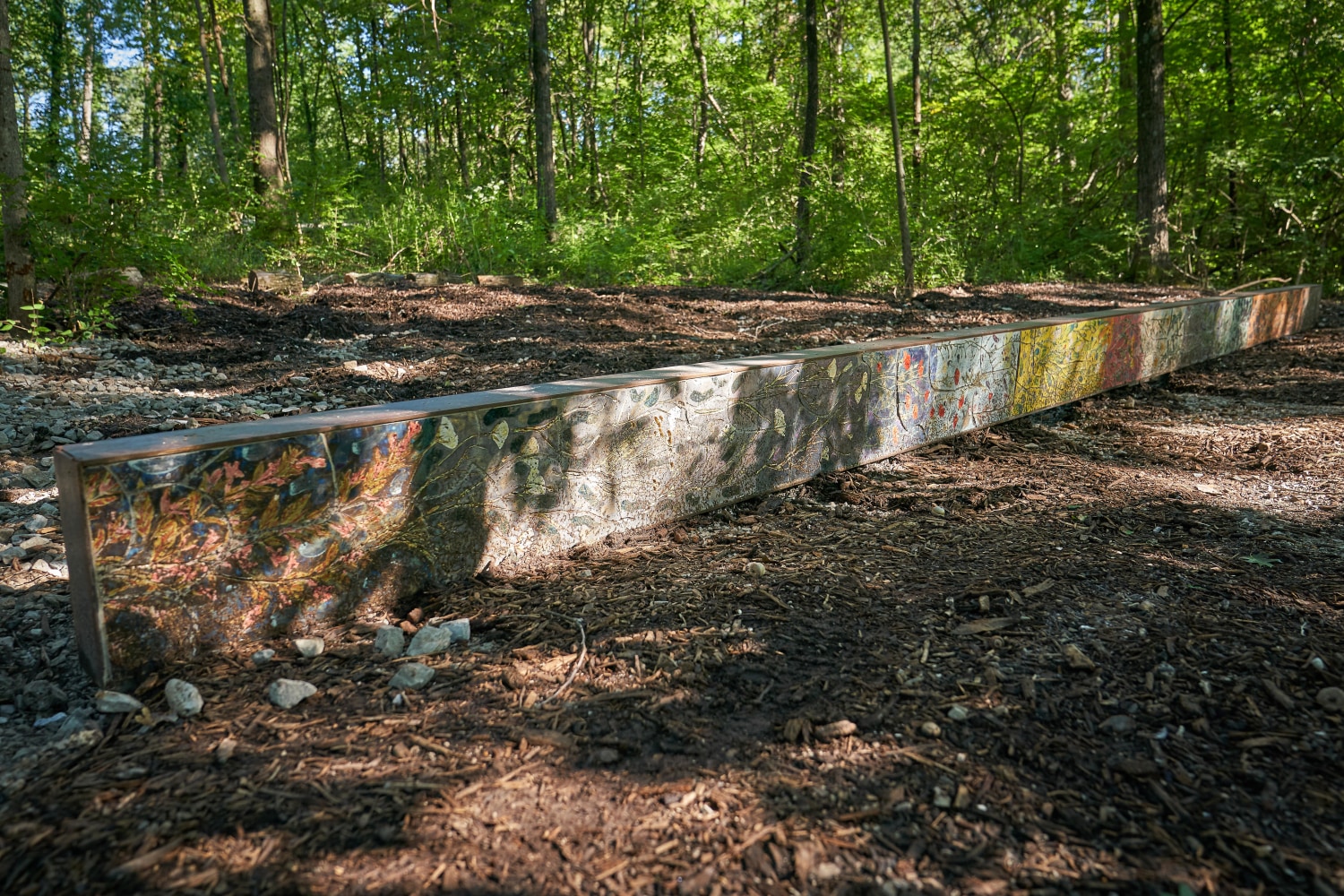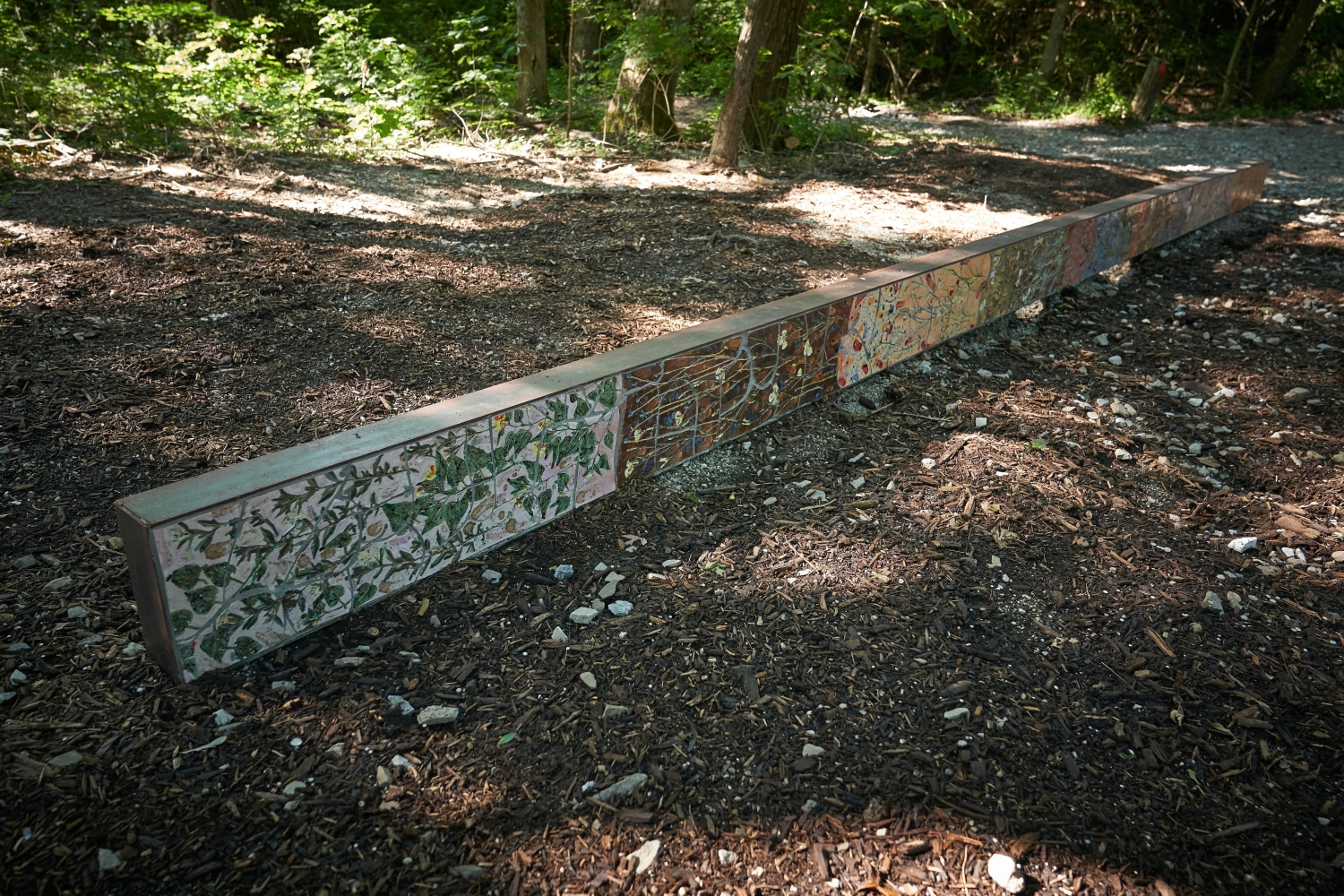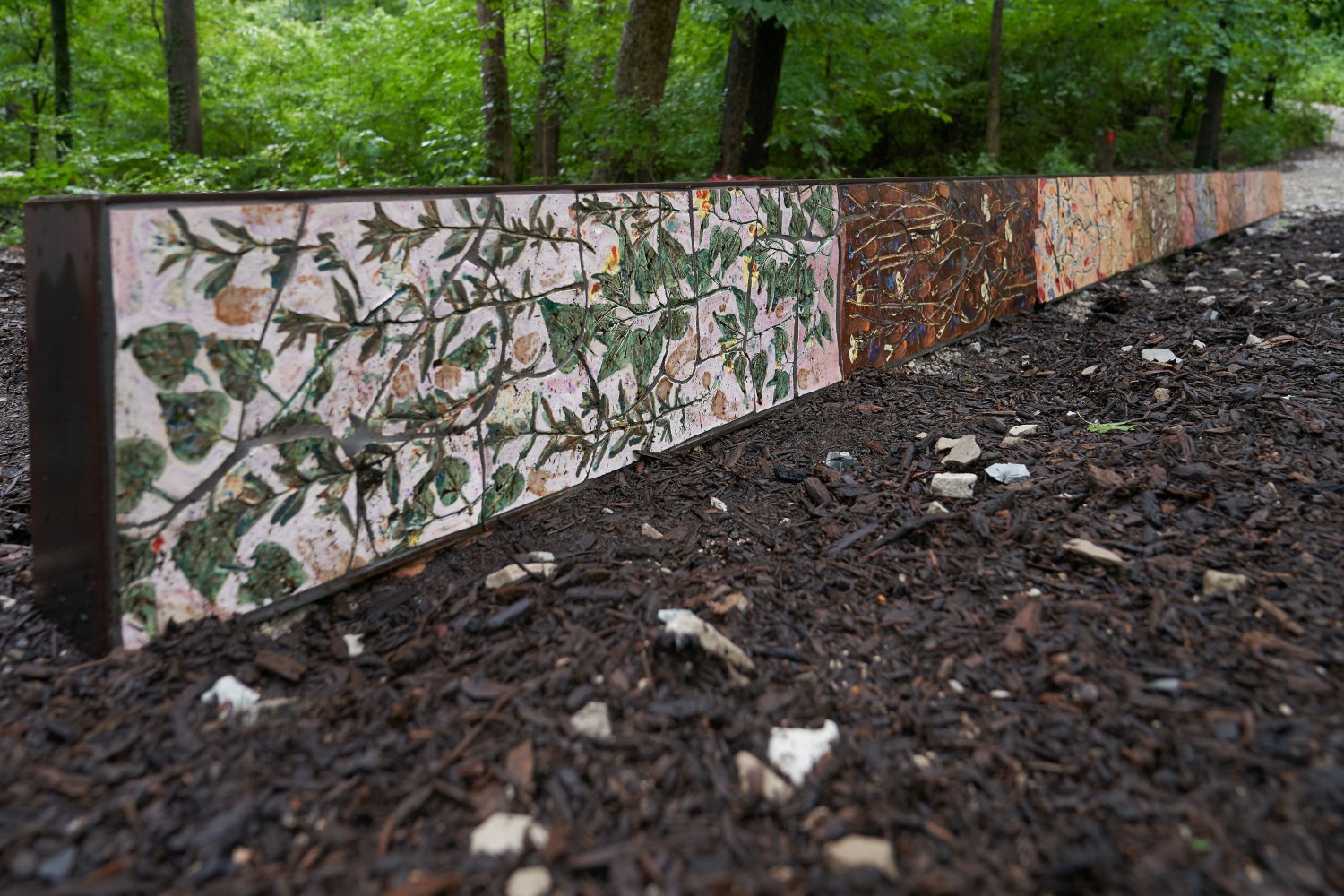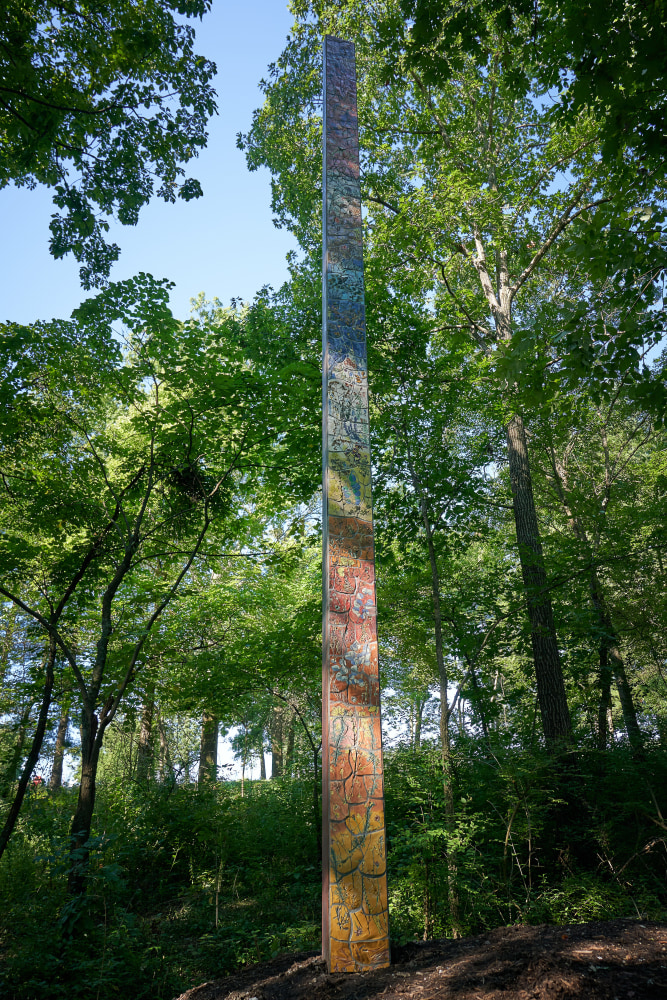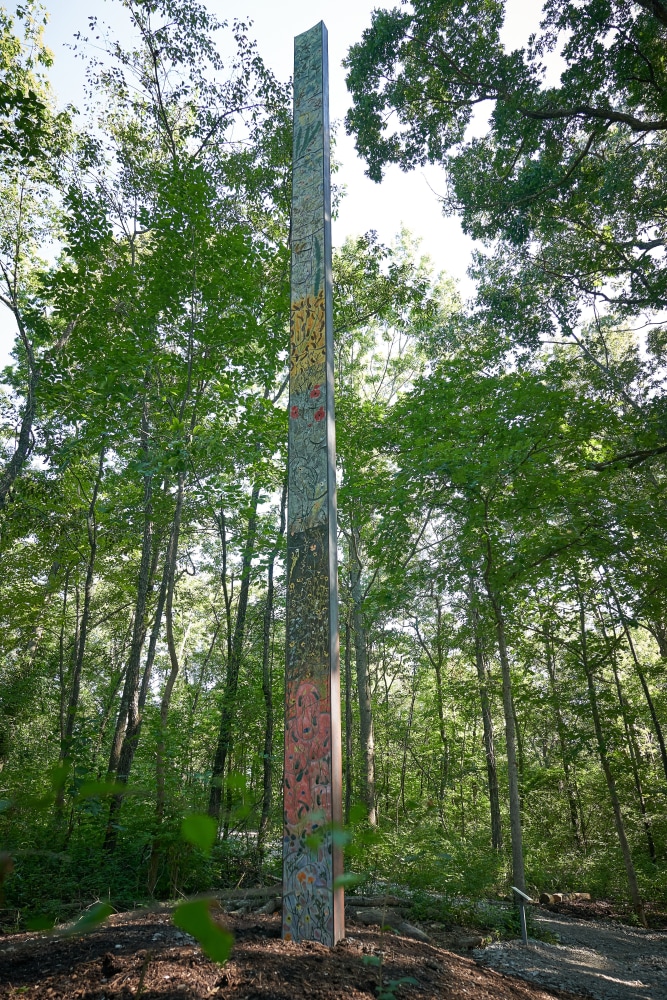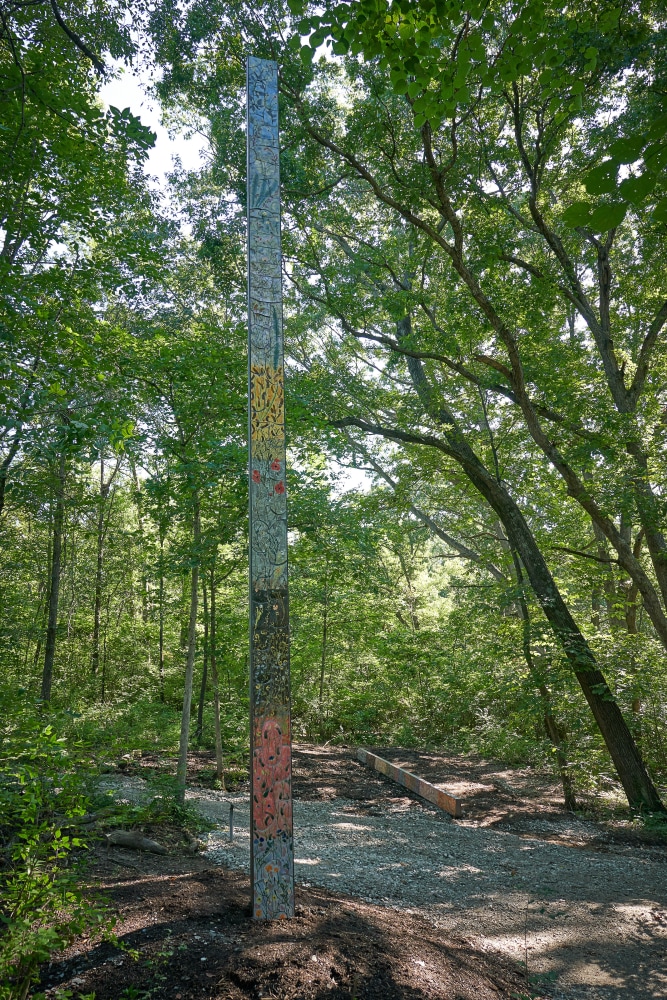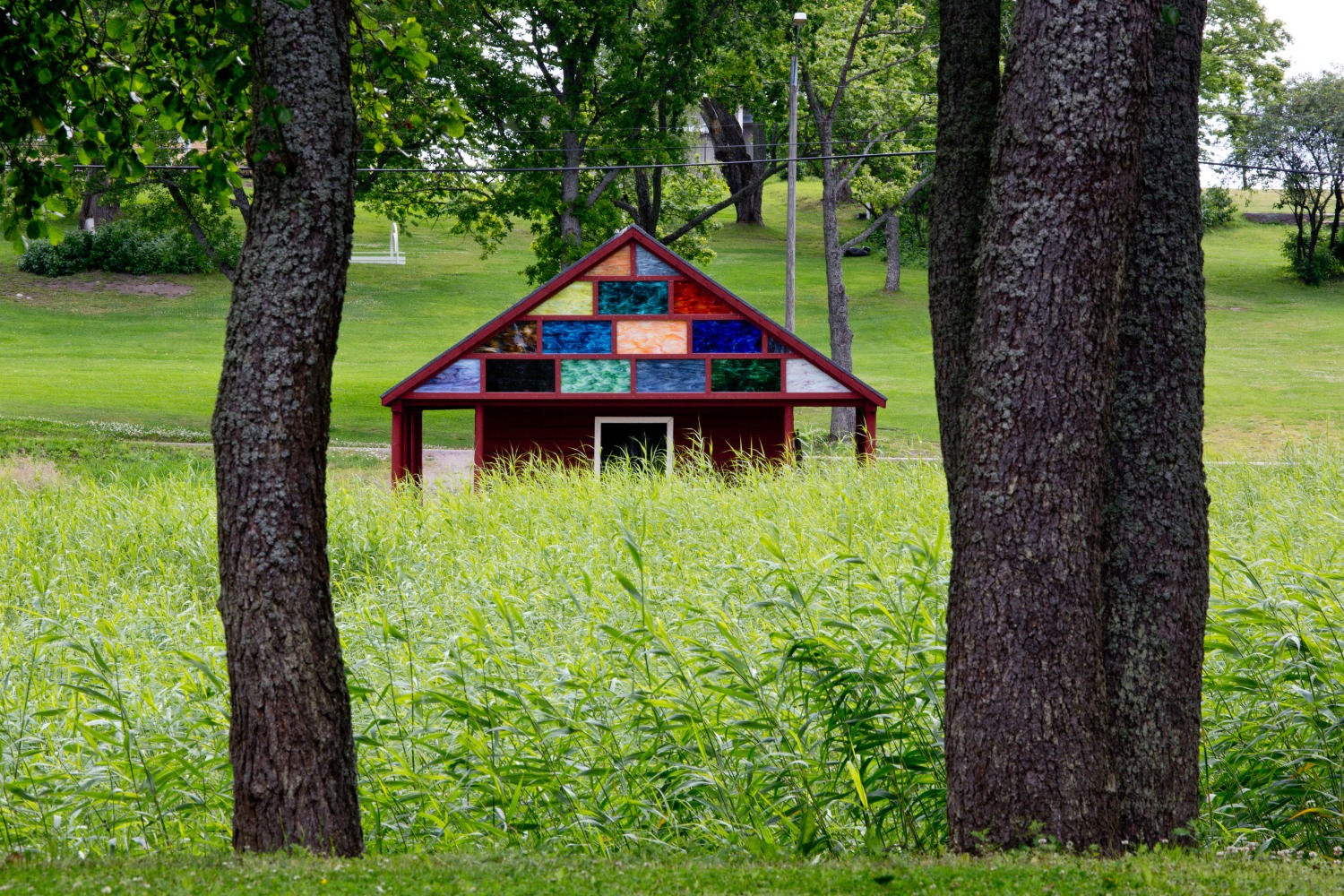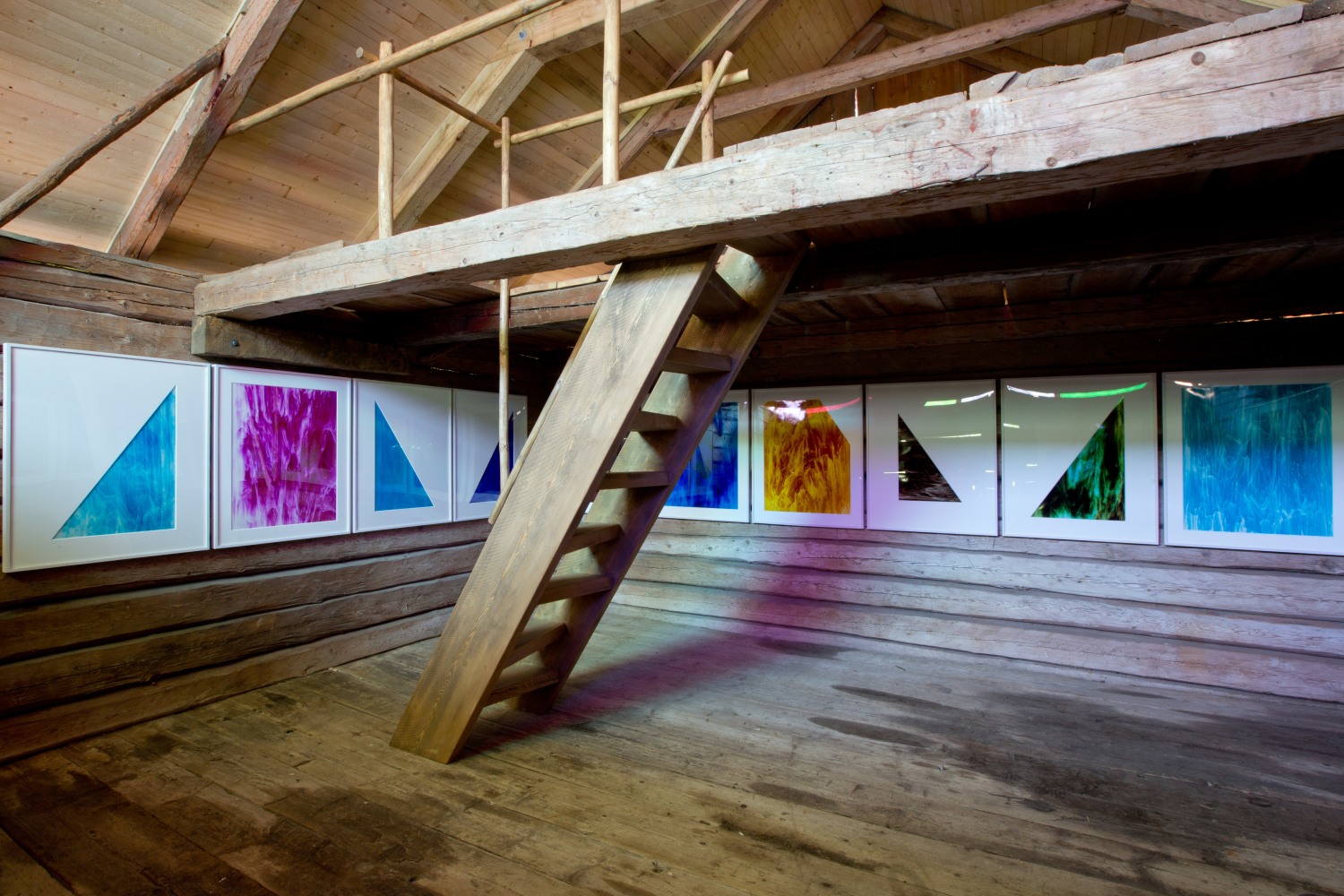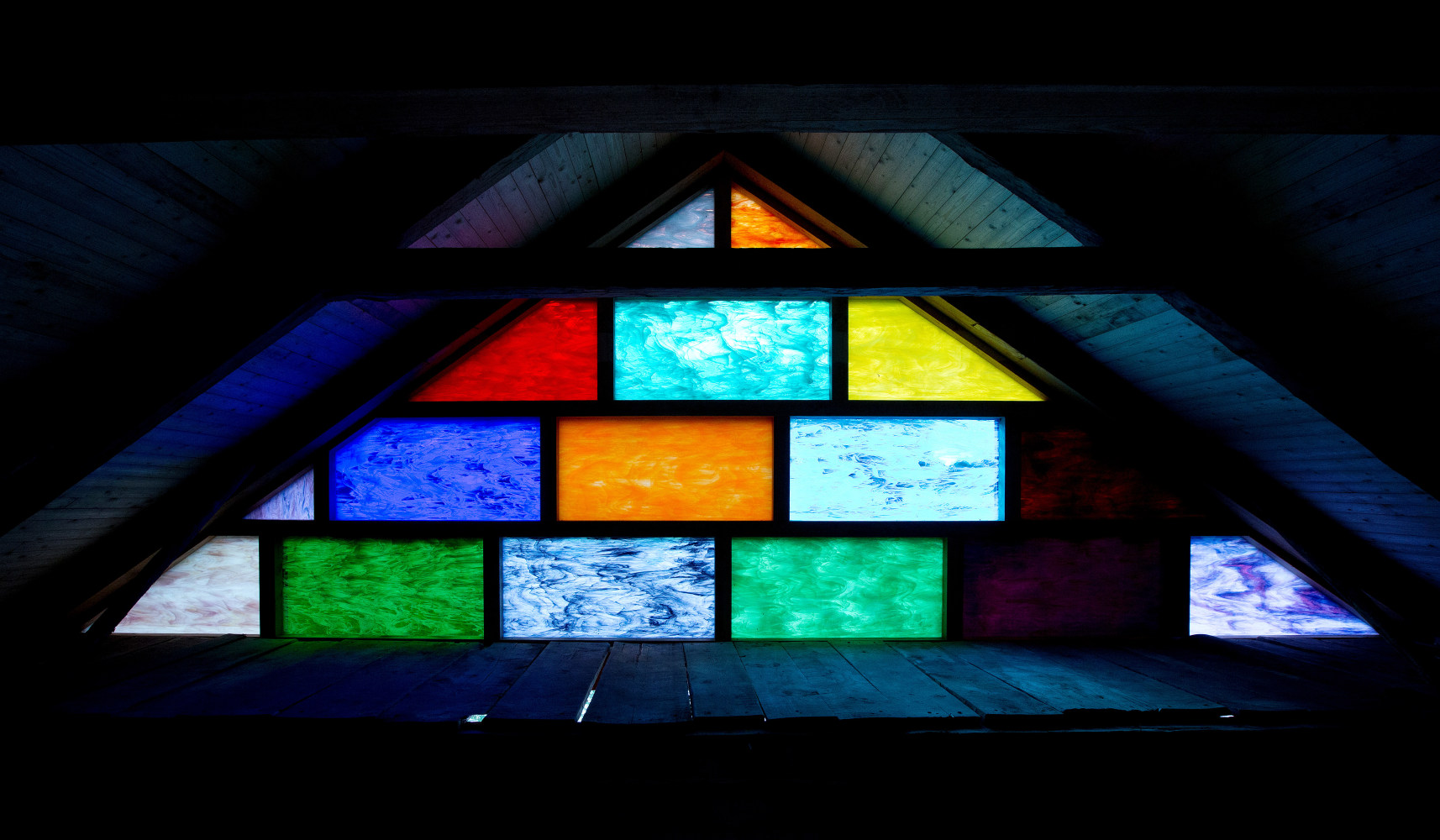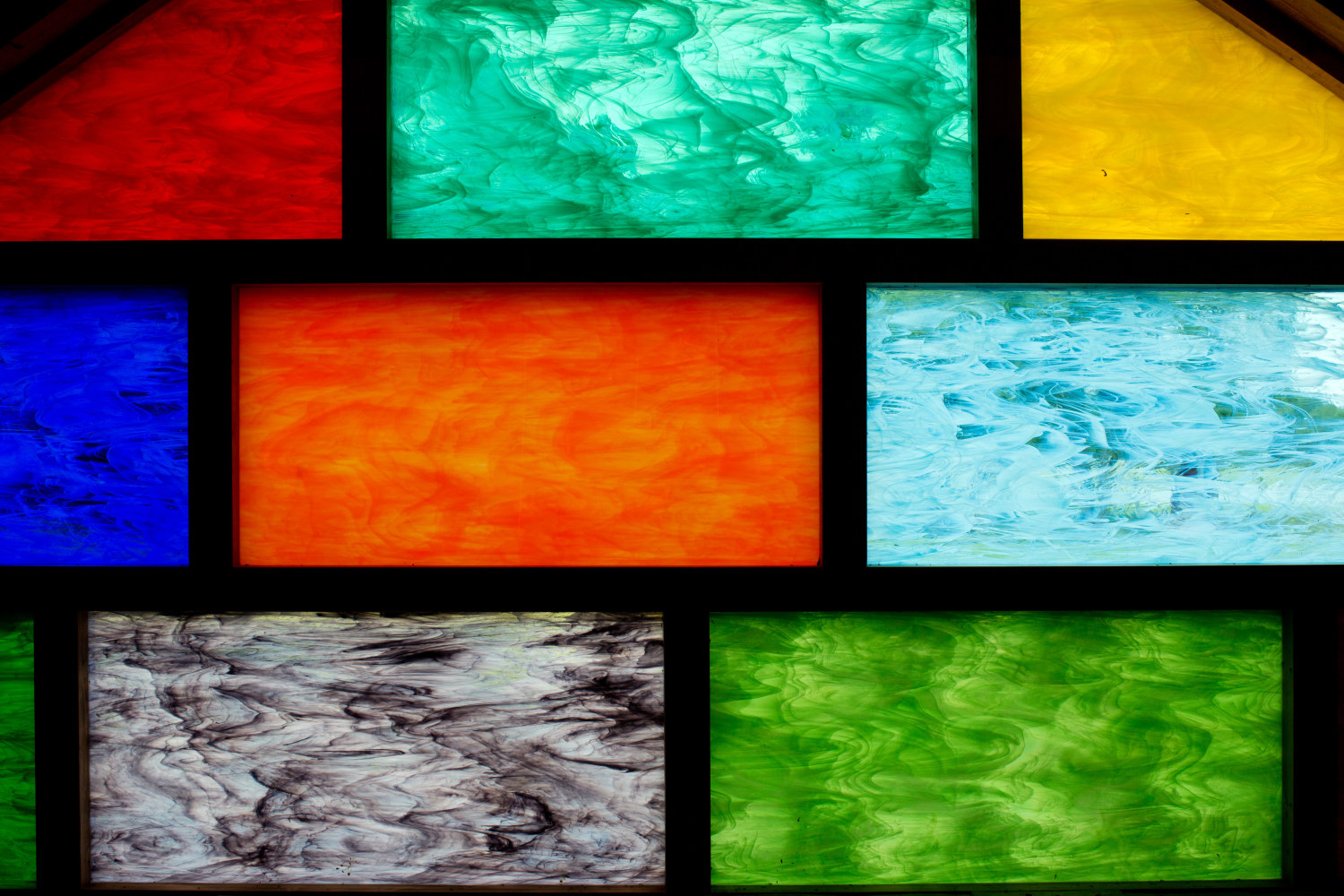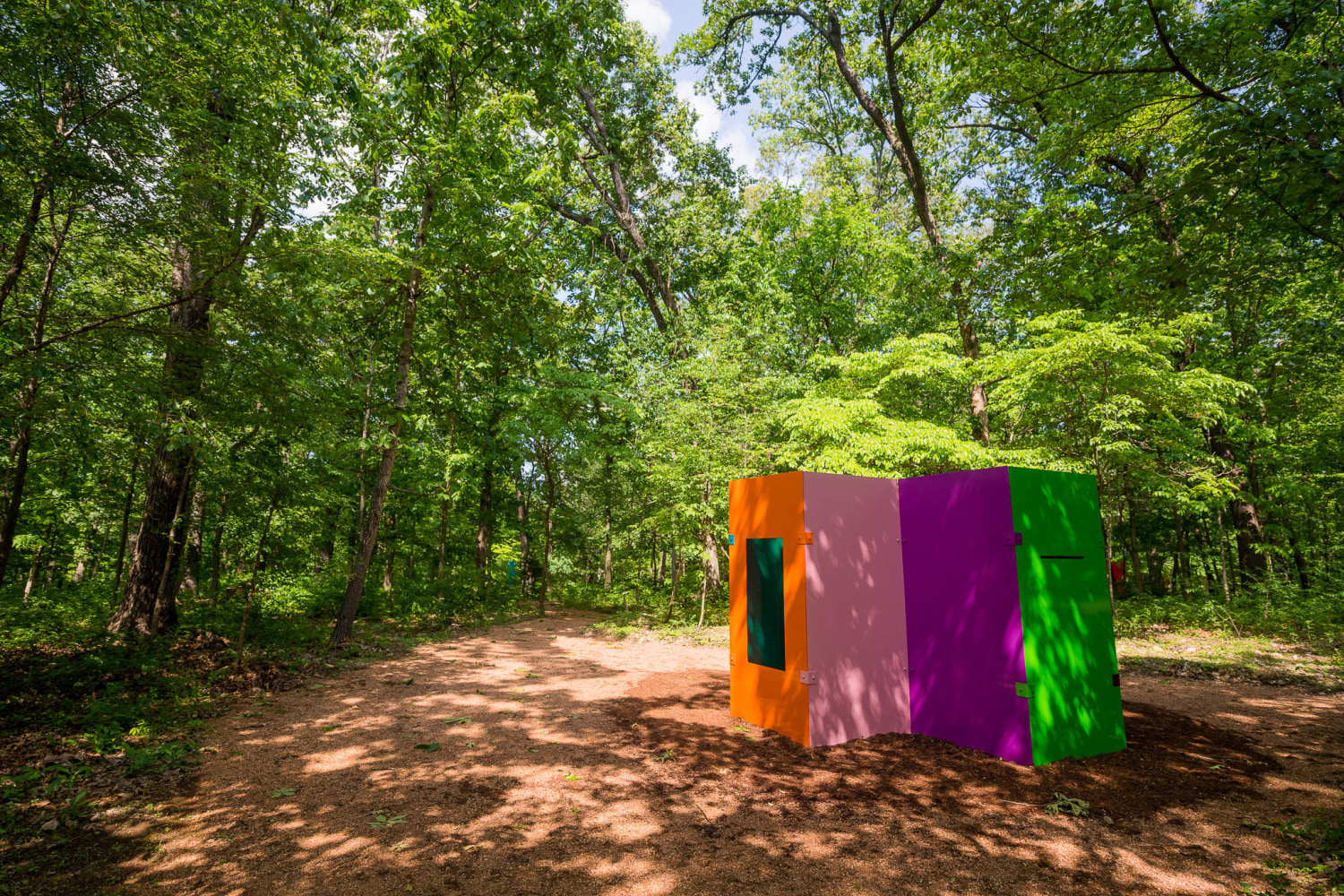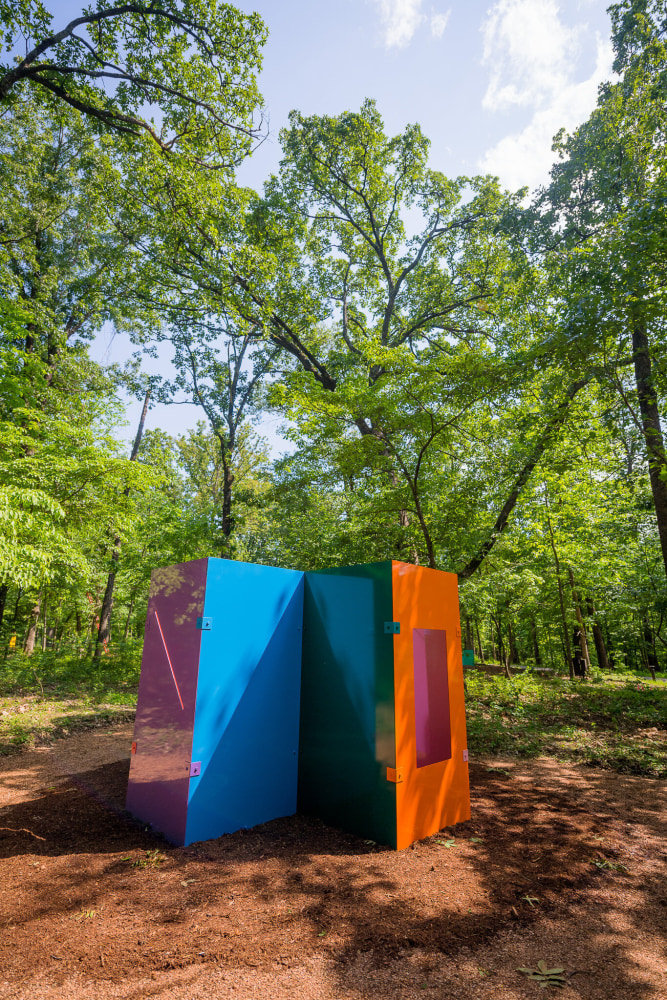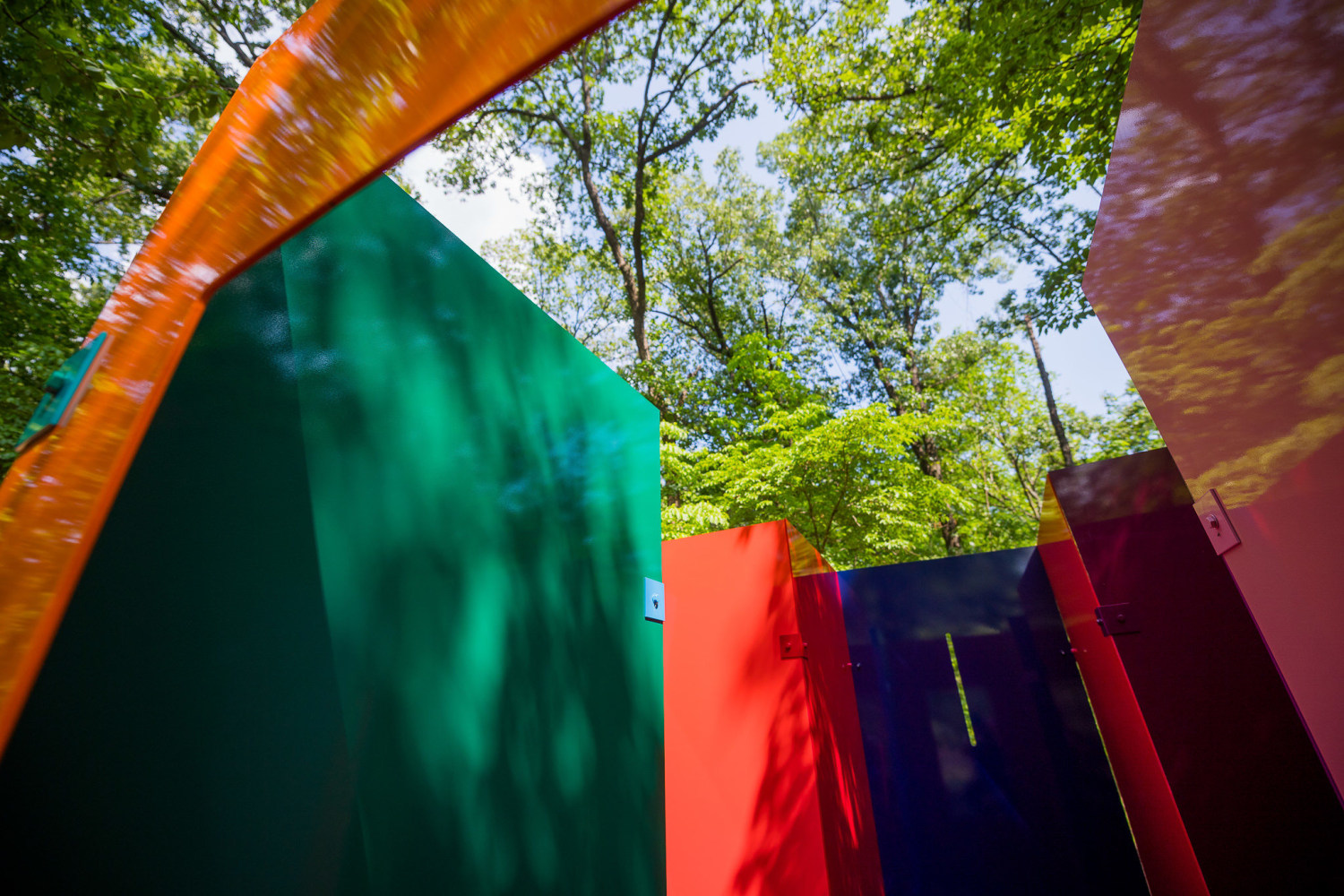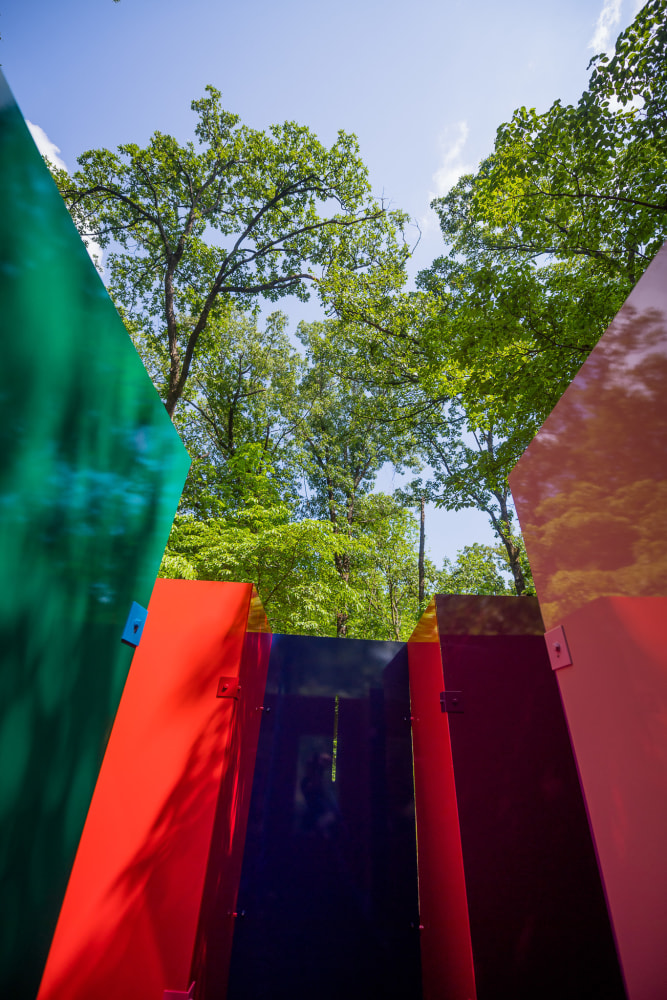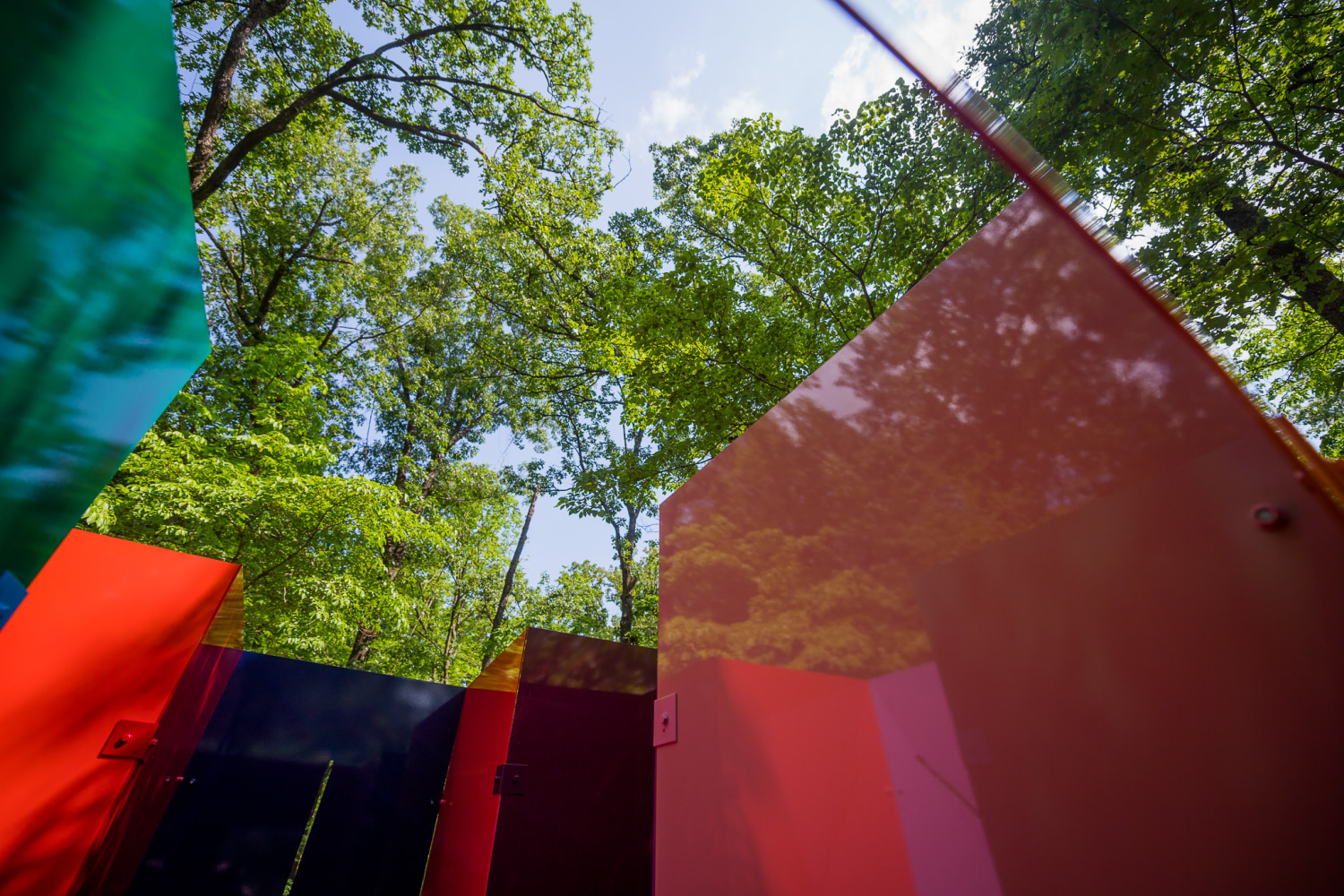 At Ballroom Marfa, Falls' work approached the legacy of Minimalism in the Texas outpost by engaging in a dialogue around sculpture, preservation, landscape, and authorship.
"A significant element of my work is representing time and place through a merging of sculpture, painting, and photography; this idea was catalyzed in part by my trips to Marfa over the past several years," says the artist. "I was taken by Donald Judd's outdoor work Untitled (15 Works in Concrete) at the Chinati Foundation, impressed by how fixed and changeless the works appear compared to the landscape and passing time. As a result I have created several works based off of my love for minimal form but replaced its defiance of nature with an integration of the environment and change." - Sam Falls