Eva Rothschild's geometric forms rendered in steel, leather, plastic and resin bring a fragile intensity, and social element, to their location. True to Rothschild's singular vision of minimalist form, her metal sculptures draw the viewer's attention away from the ground and onwards into the surrounding environment and skyspace, whilst inviting the viewer to embody the open space around the giant, steel apparatus. Her distinctive color palette - blocks of reds, blues, greens and purples against black - creates visual speed along thin, curved and juxtaposed beams. Rothschild's compositions take note from the natural world - shapes that detect the form of a great spider, shards of light, inverted tree branches, the mouth of a river - are abound.
'We lie down beneath the tangle of steel branches and the city belongs to us. The sculpture allows us to carve out this new space for ourselves. We don't just look, we are active within it.' – Eva Rothschild (On My World and Your World)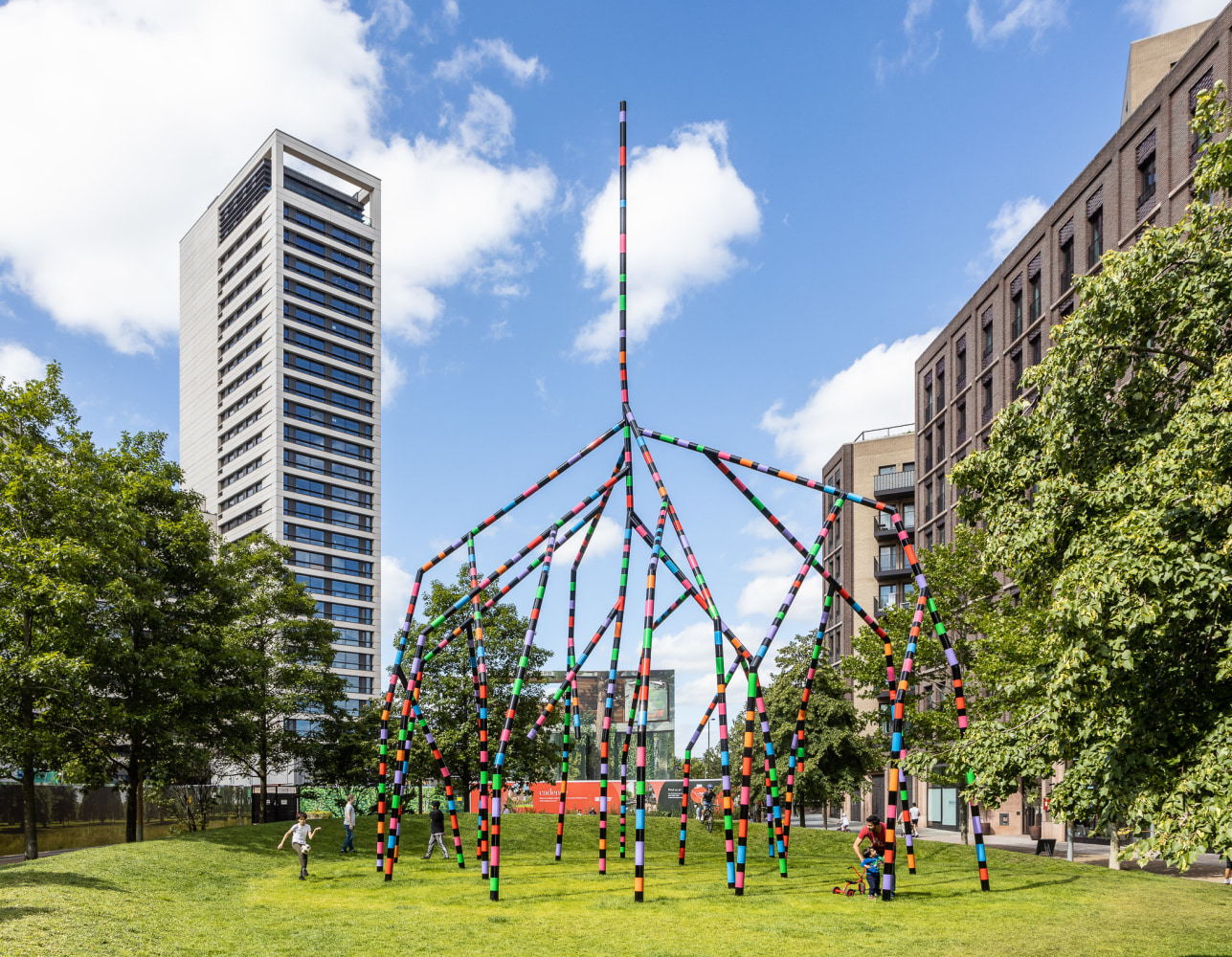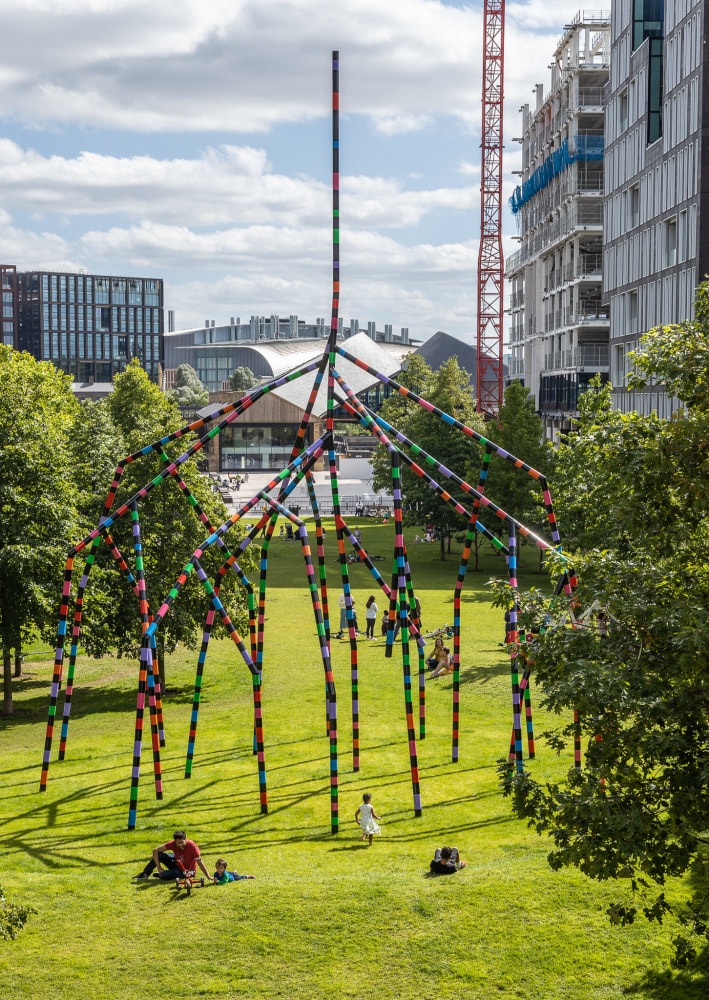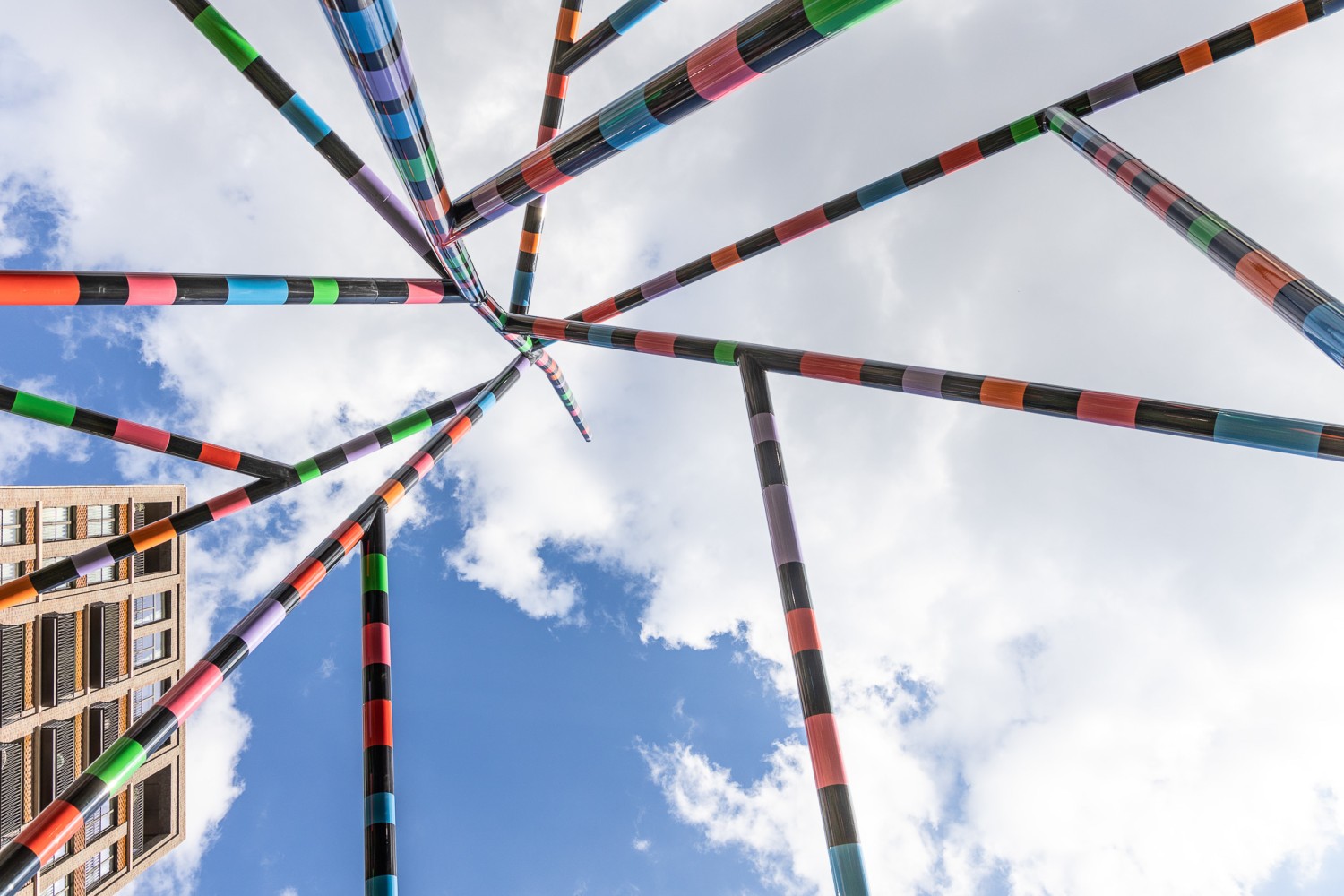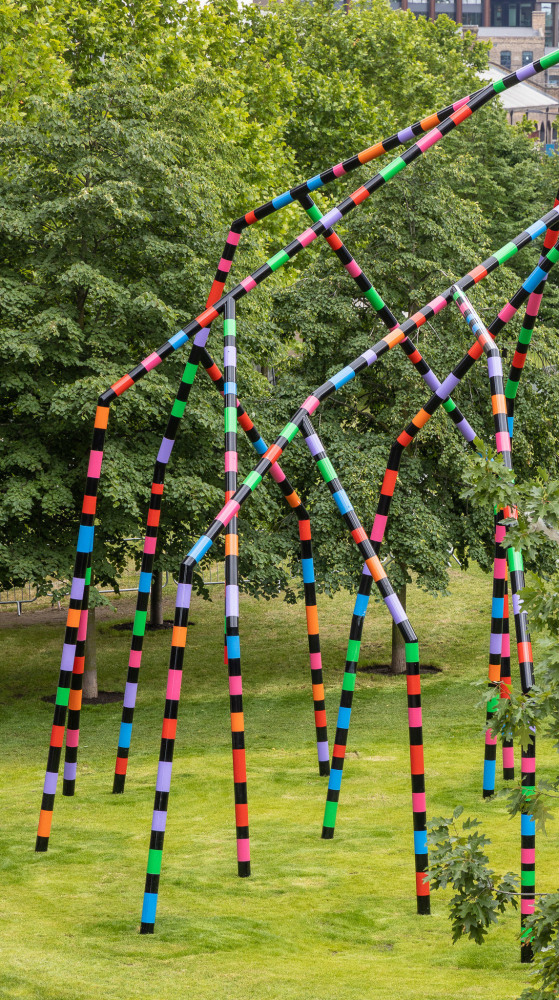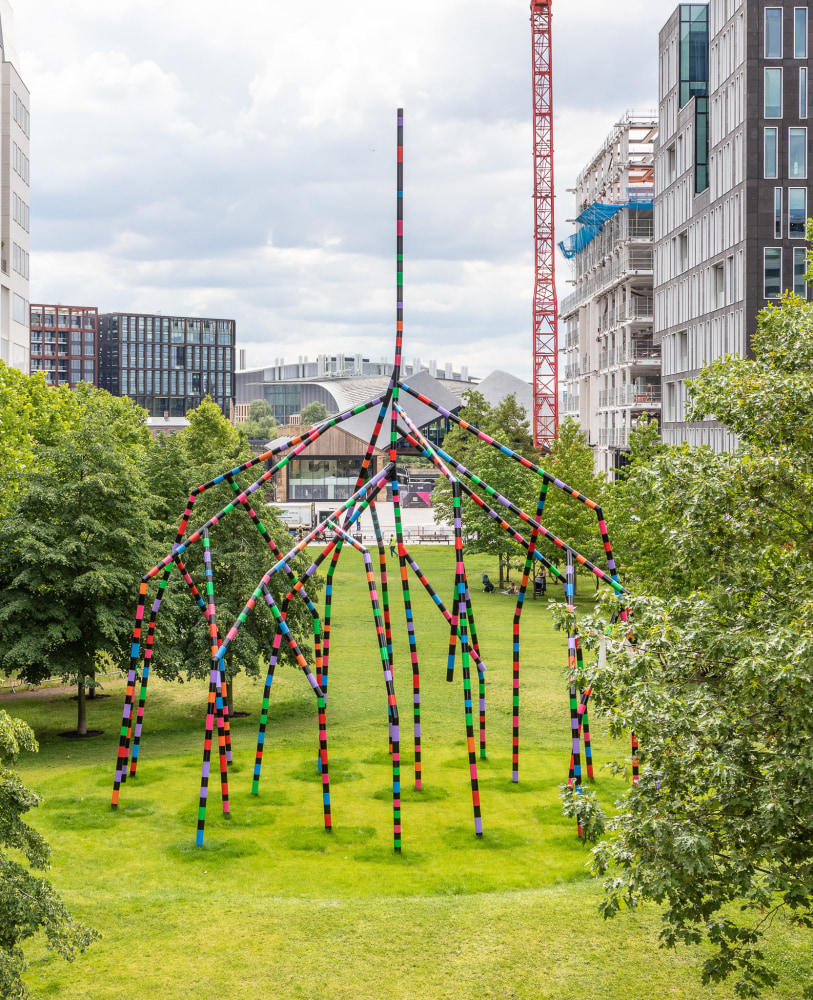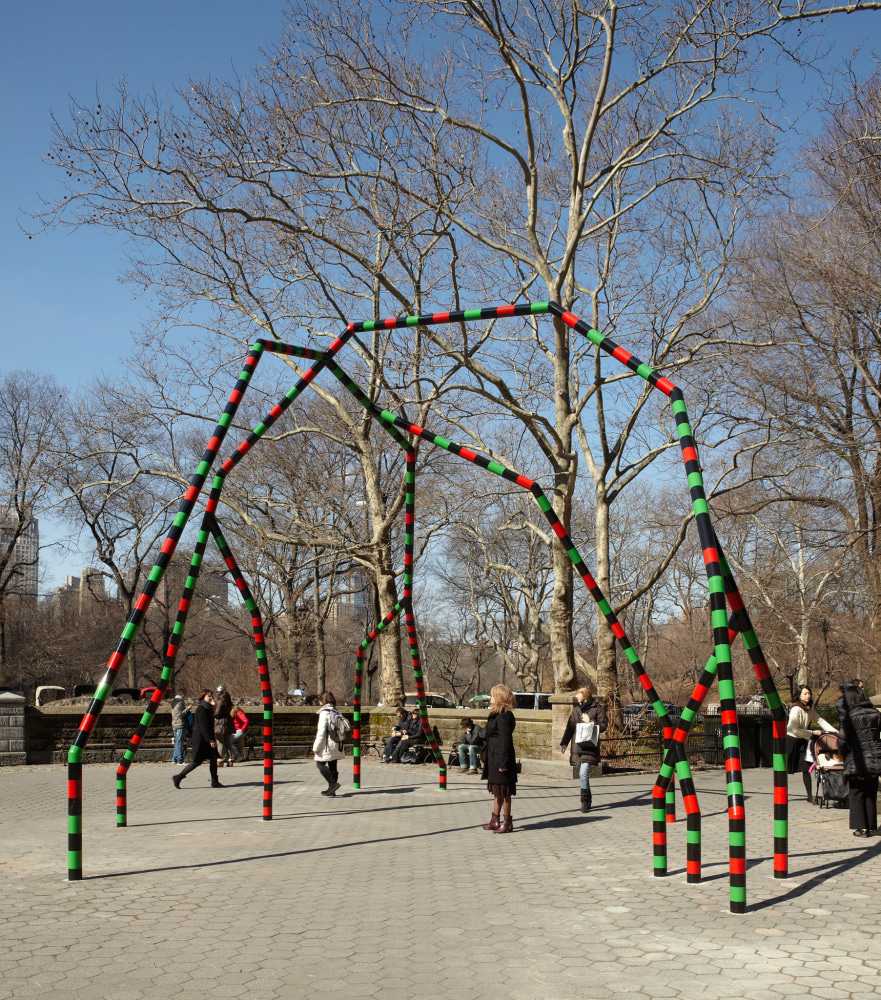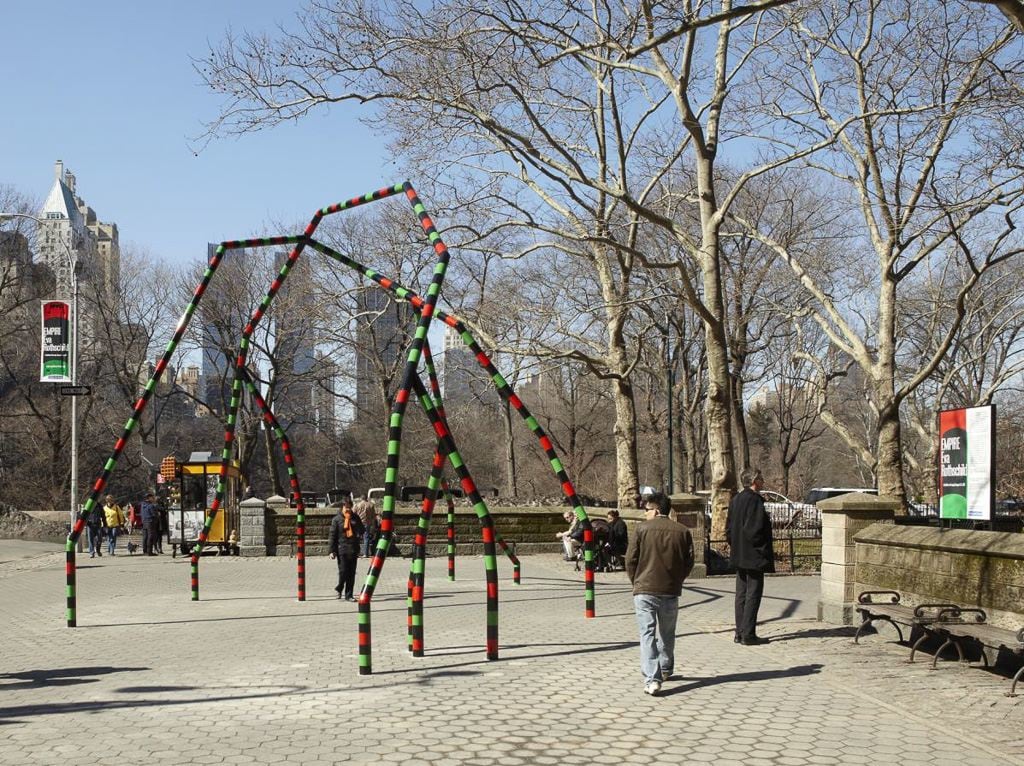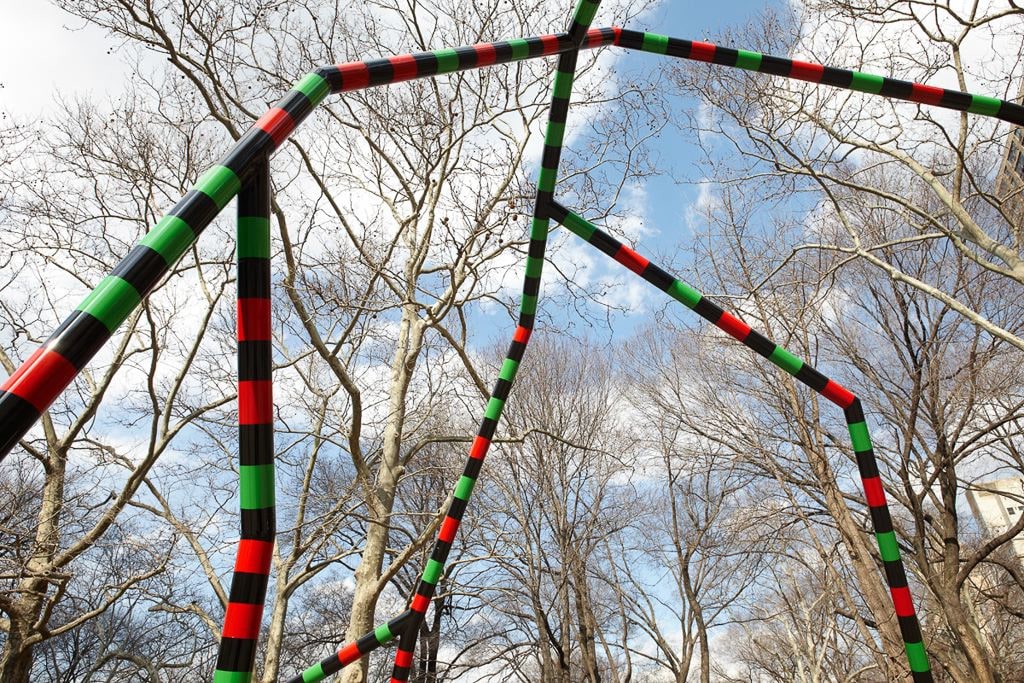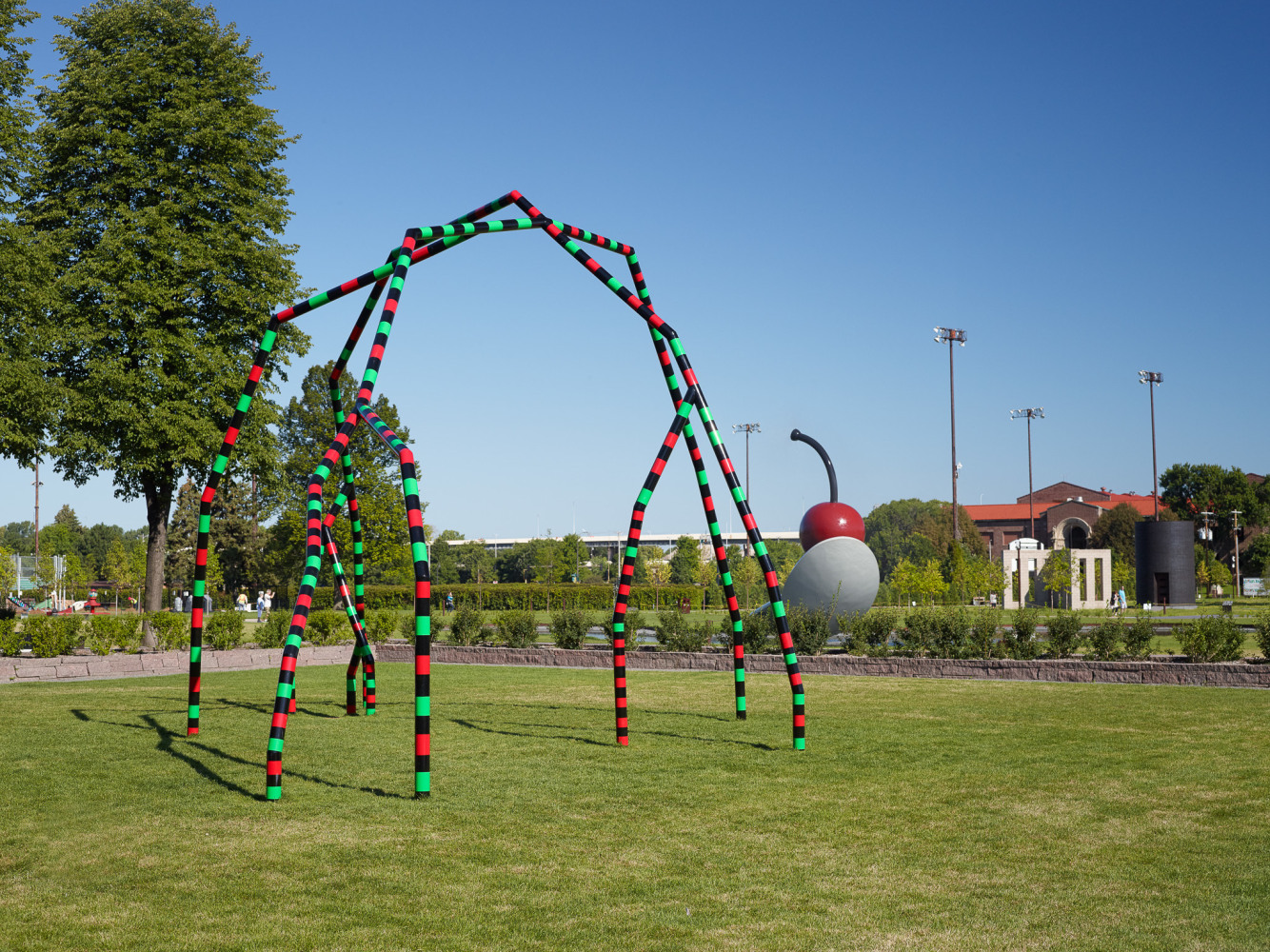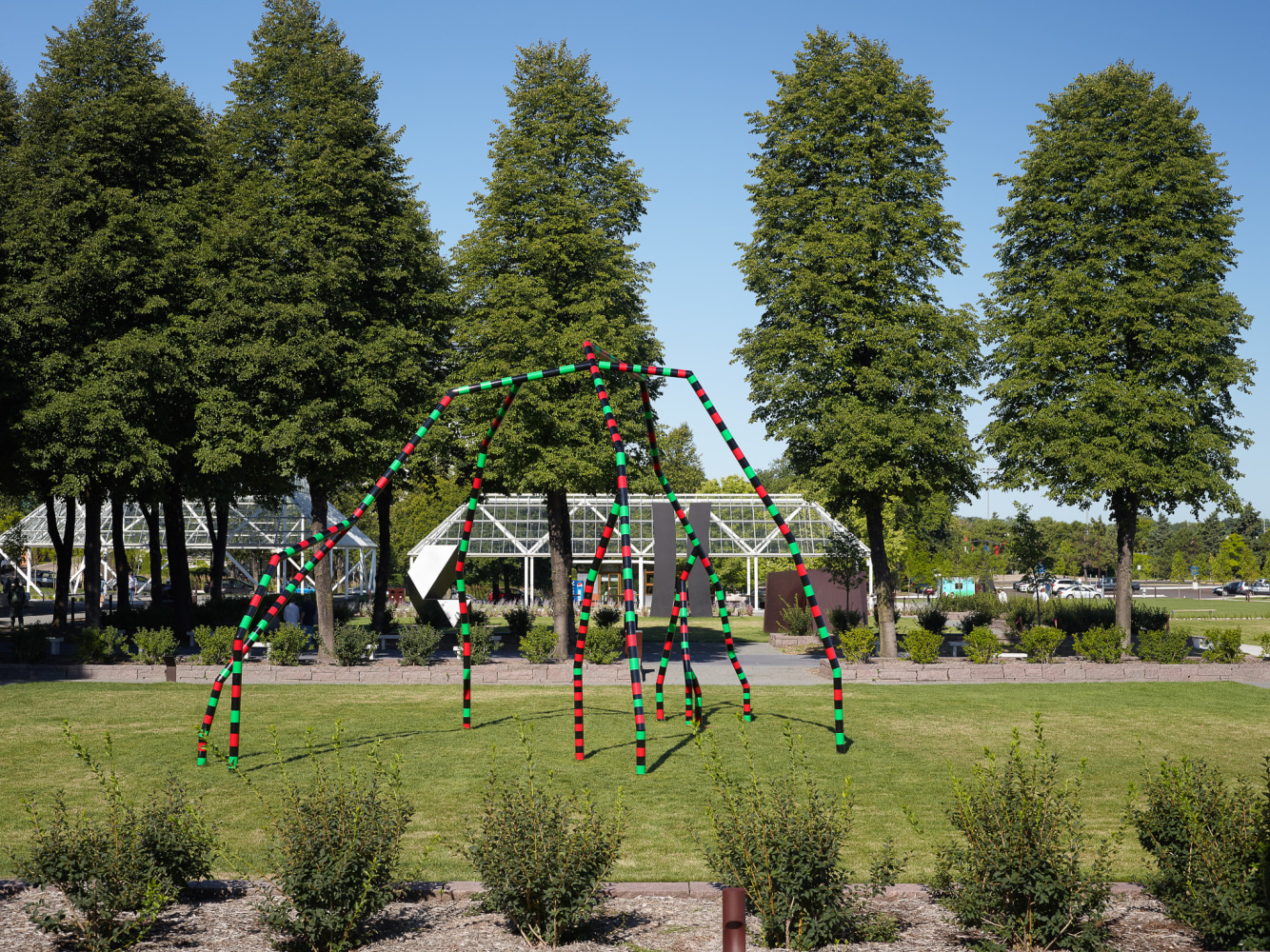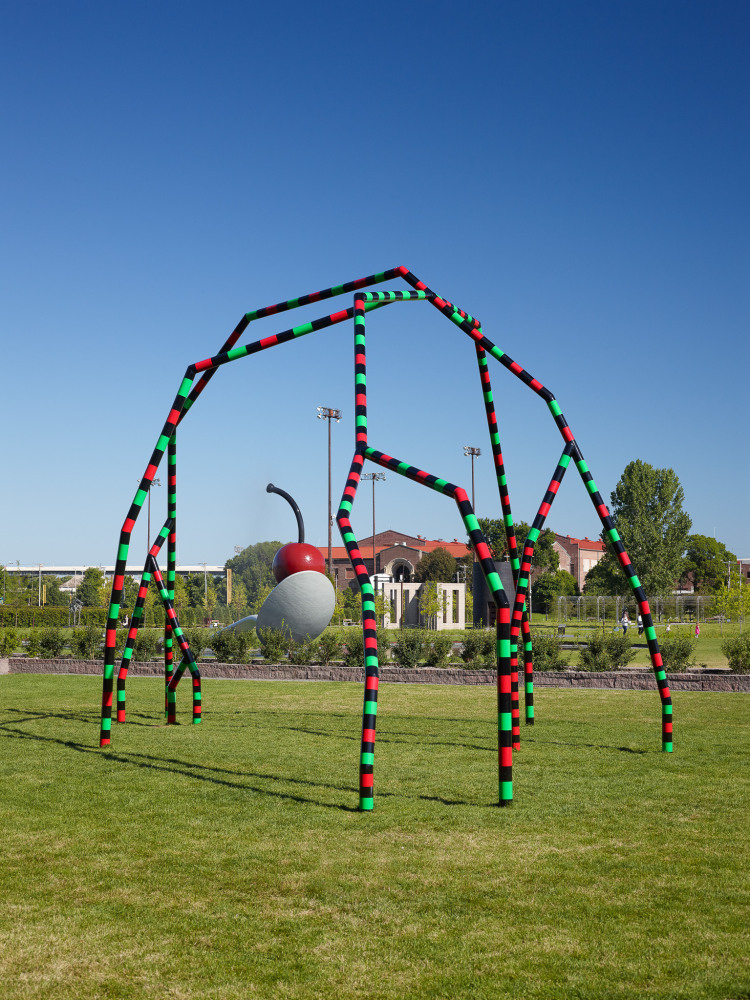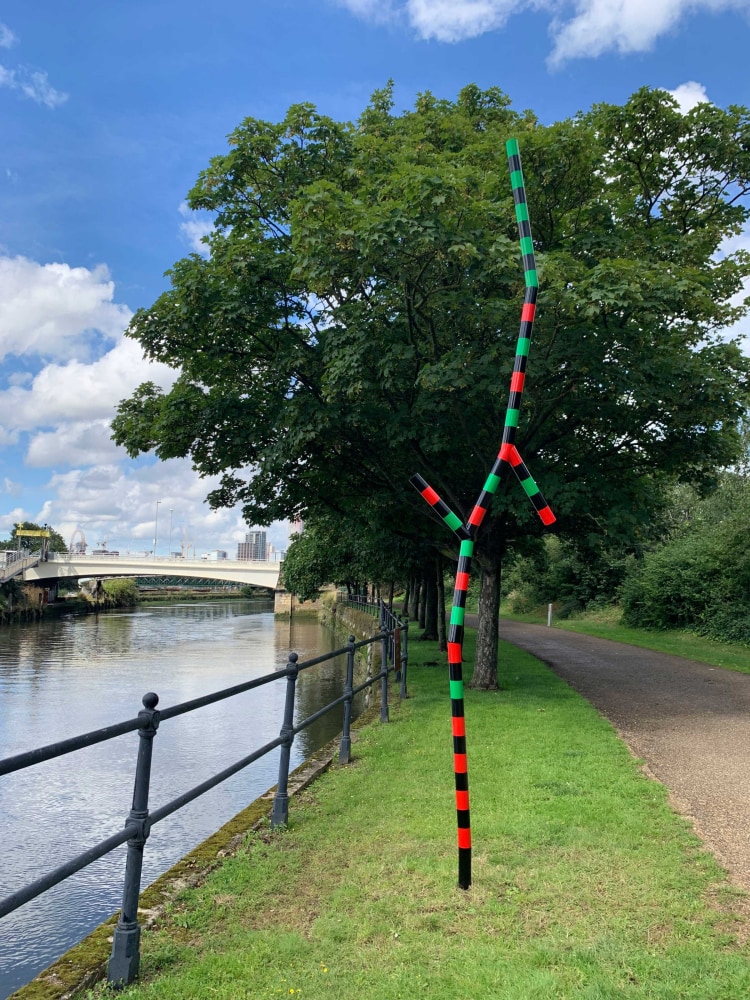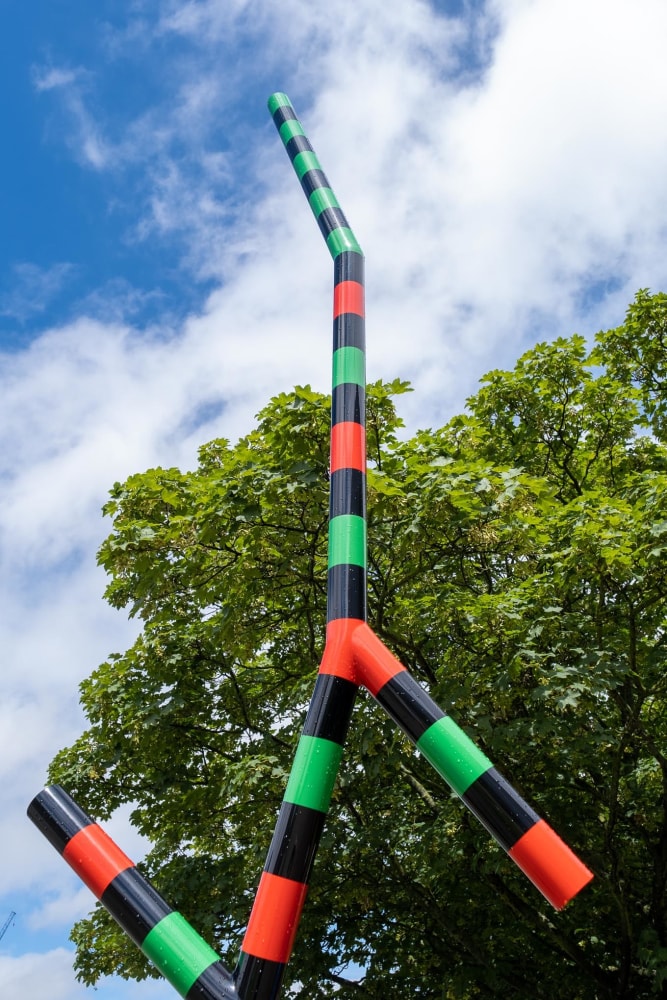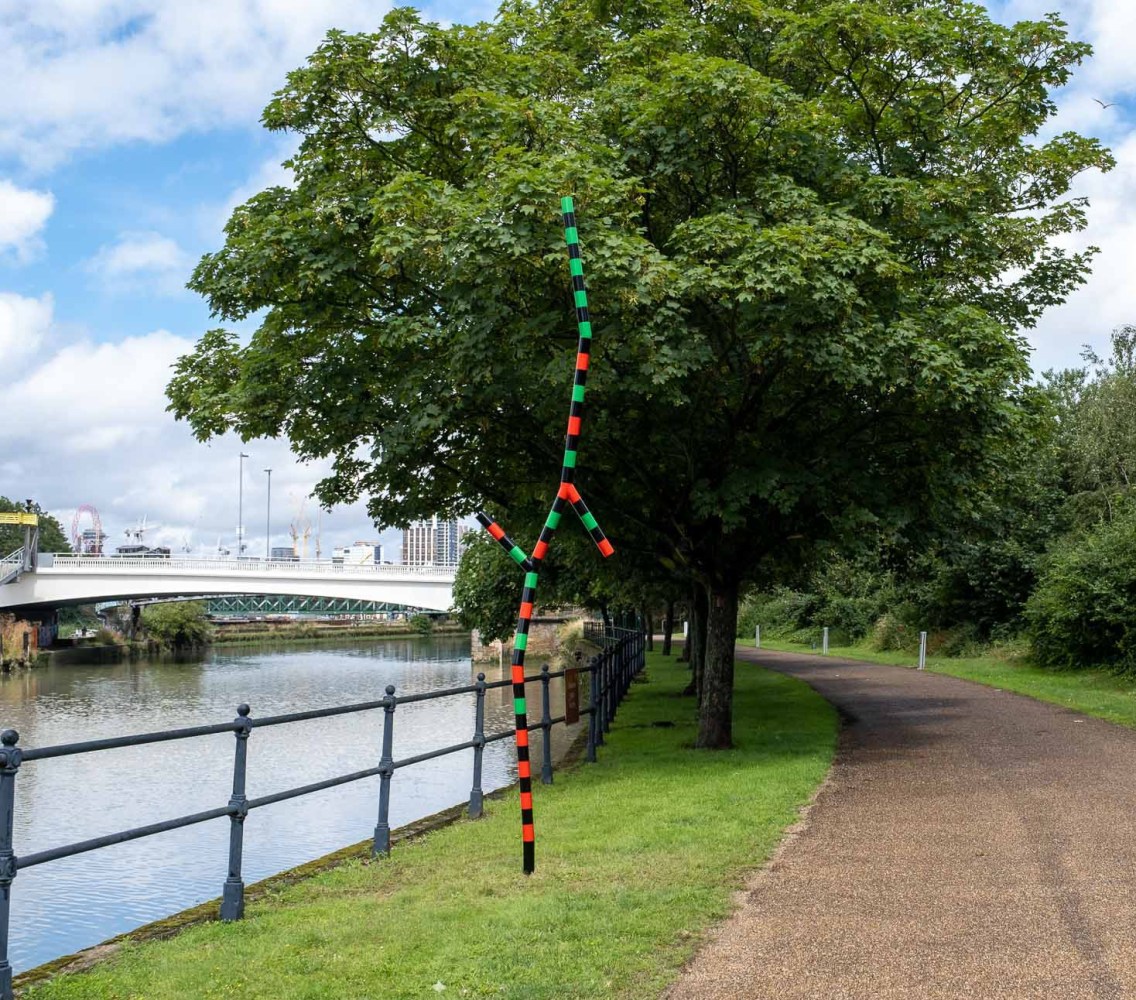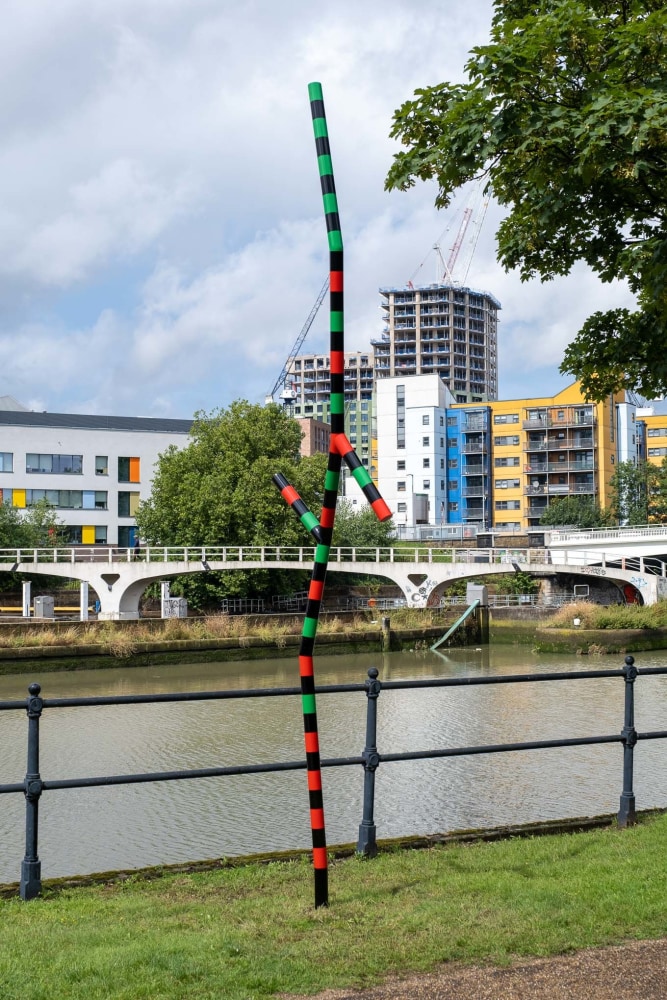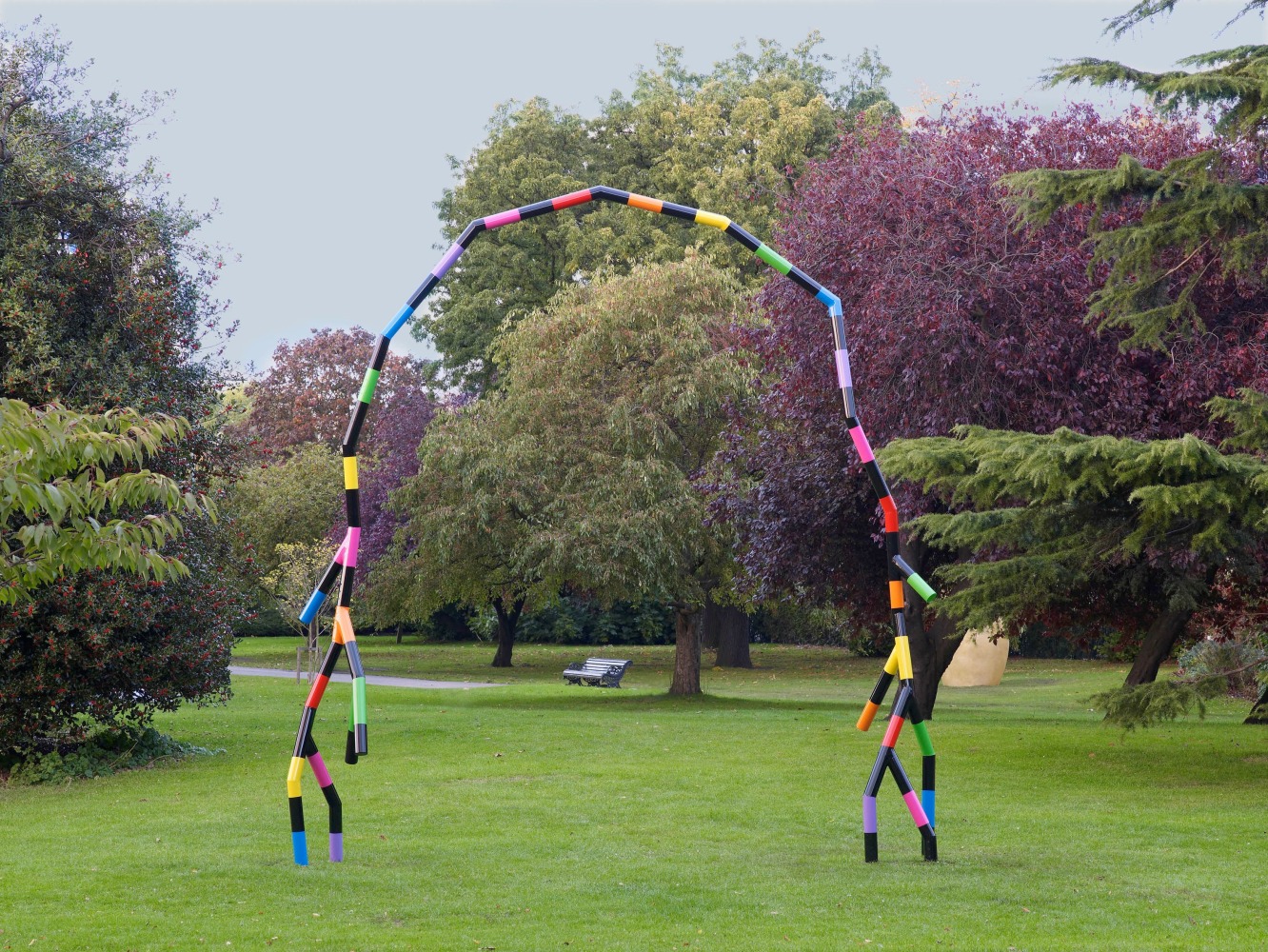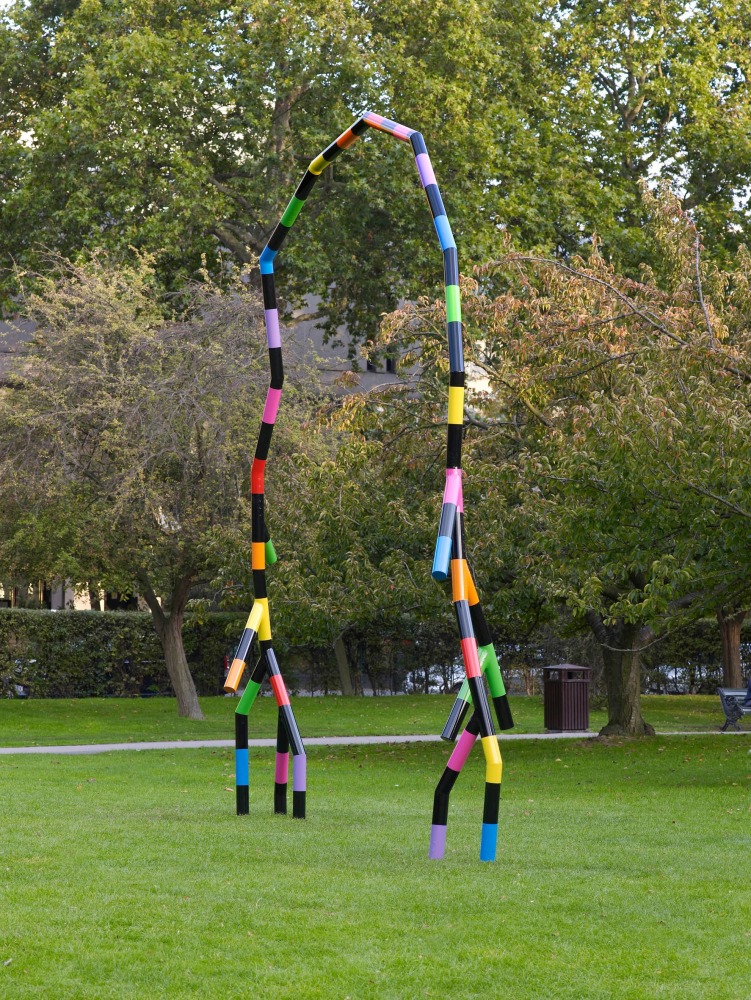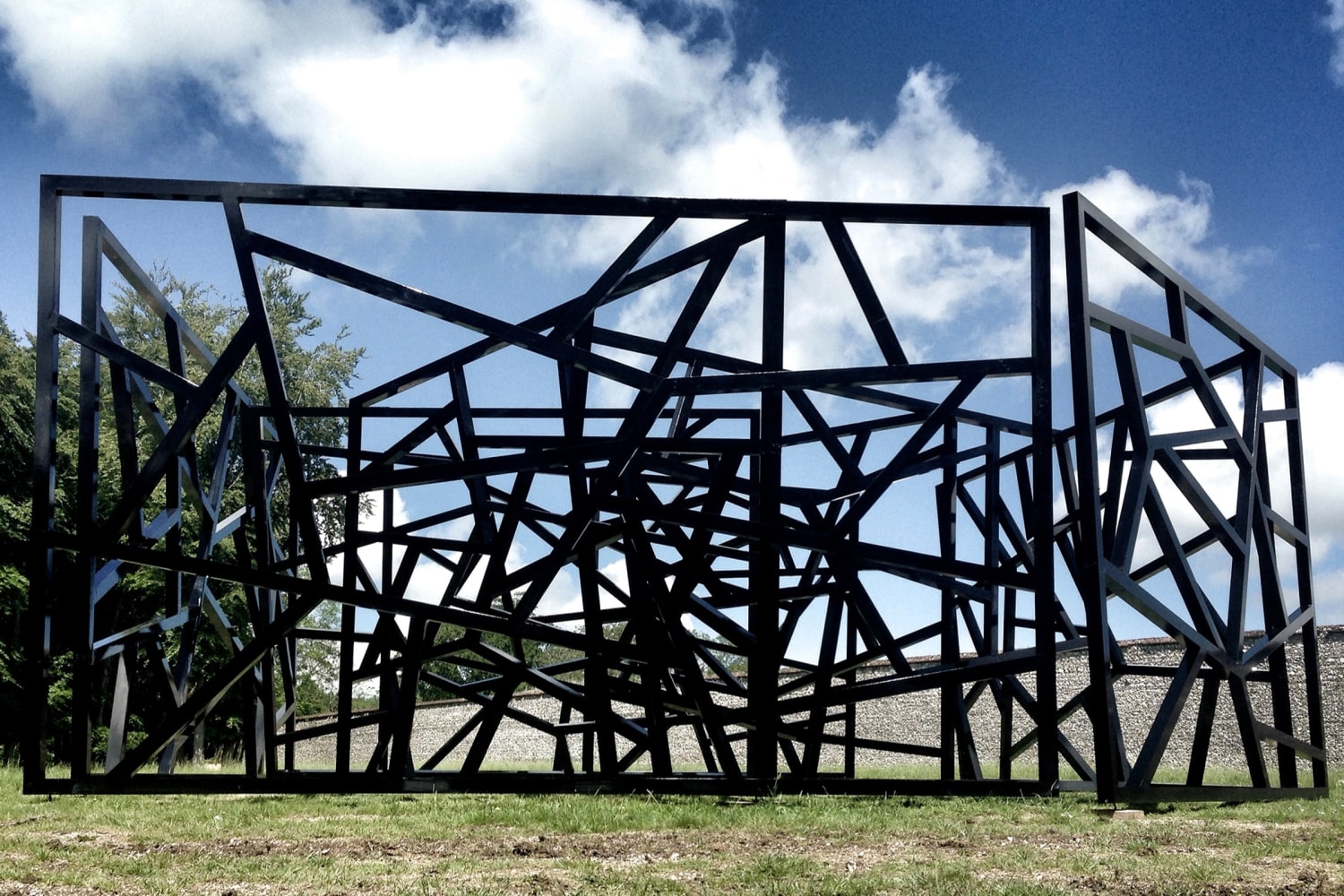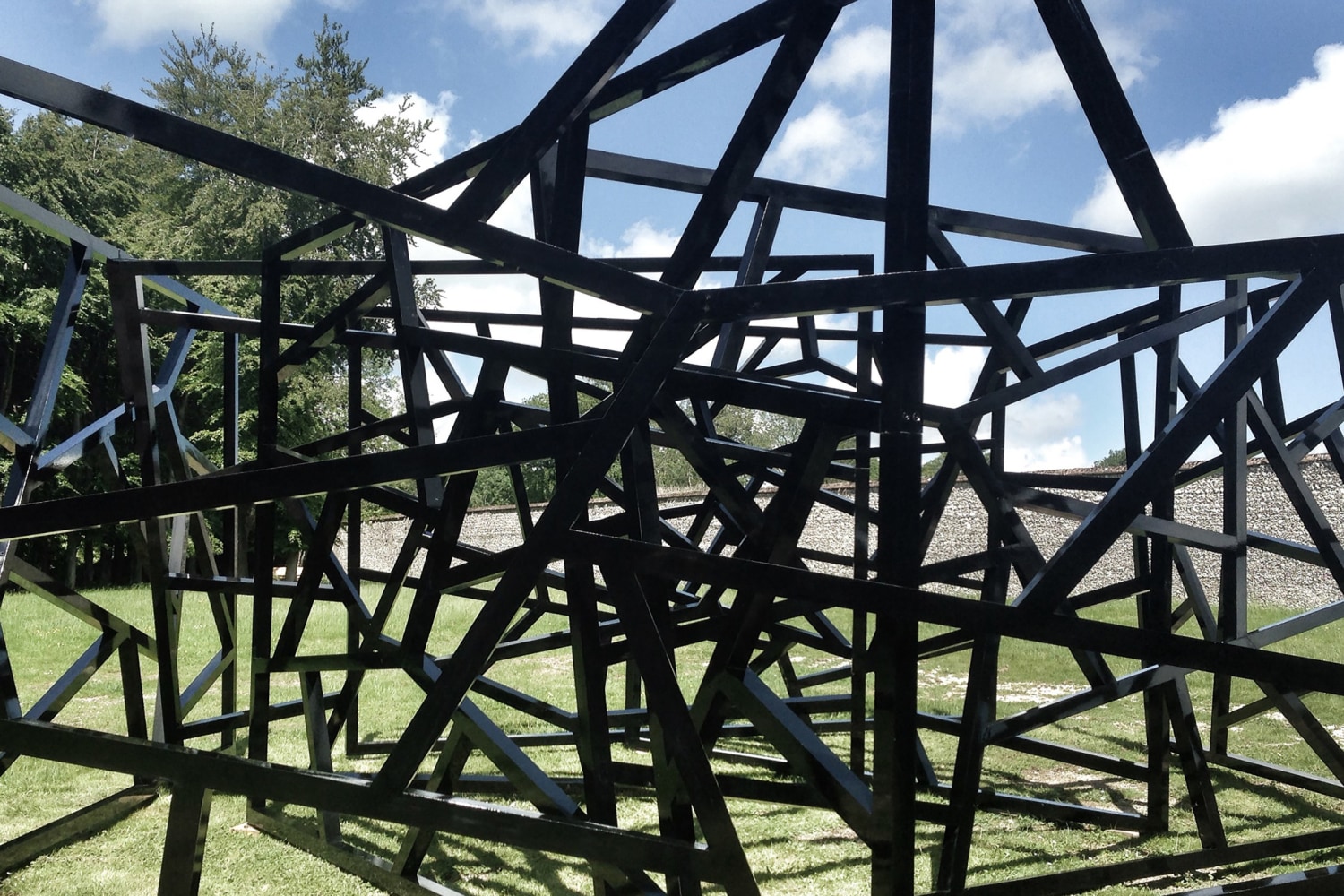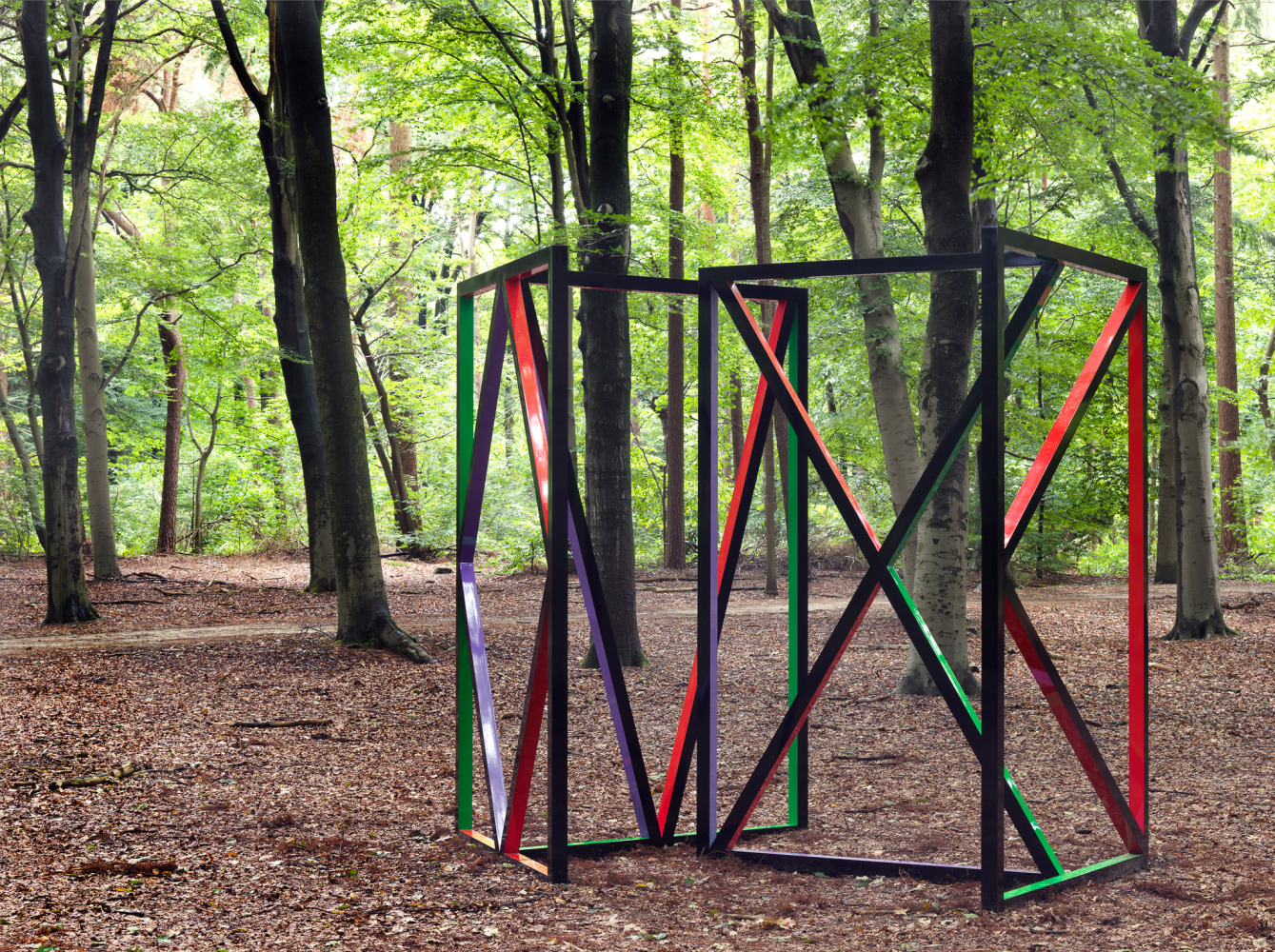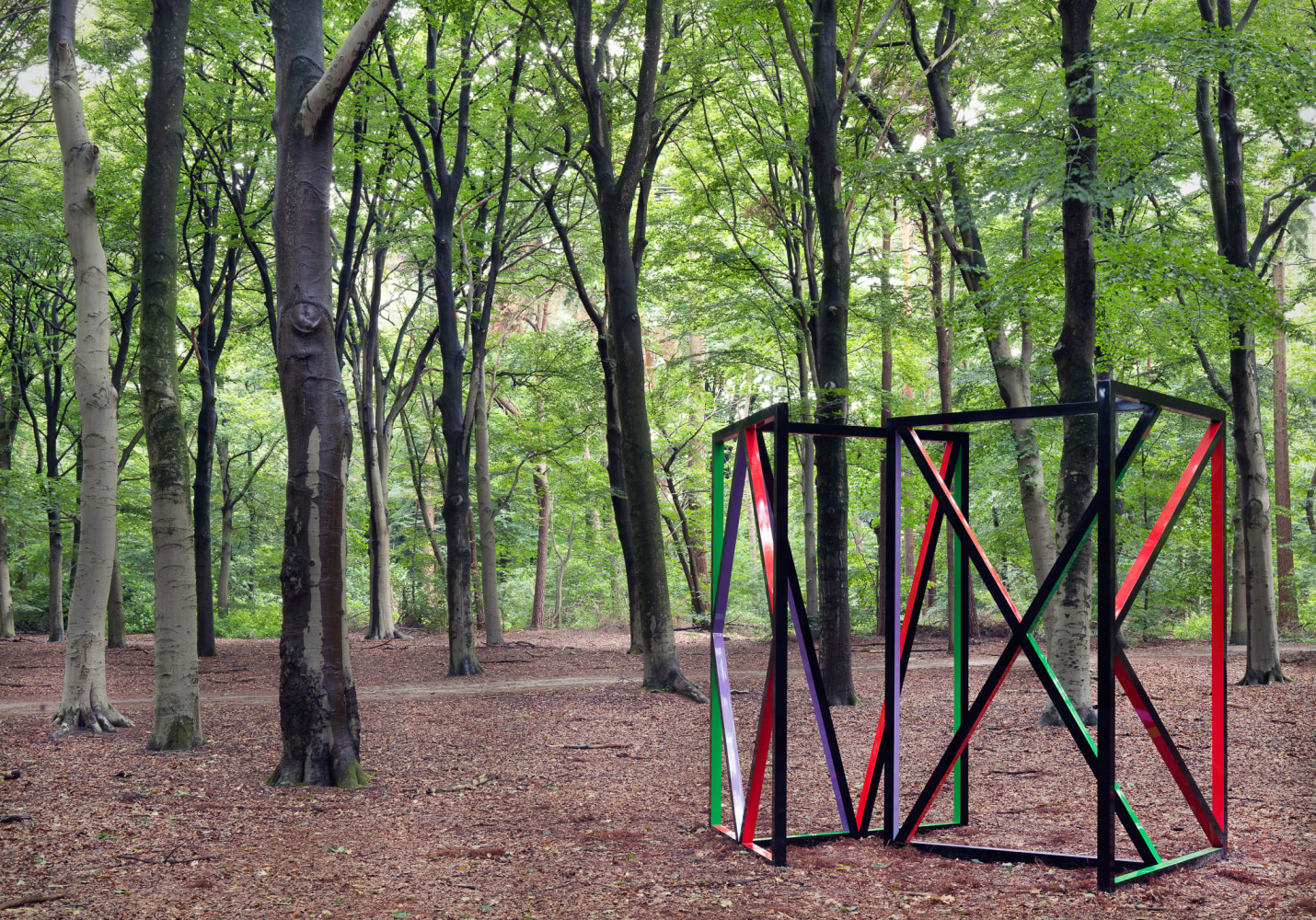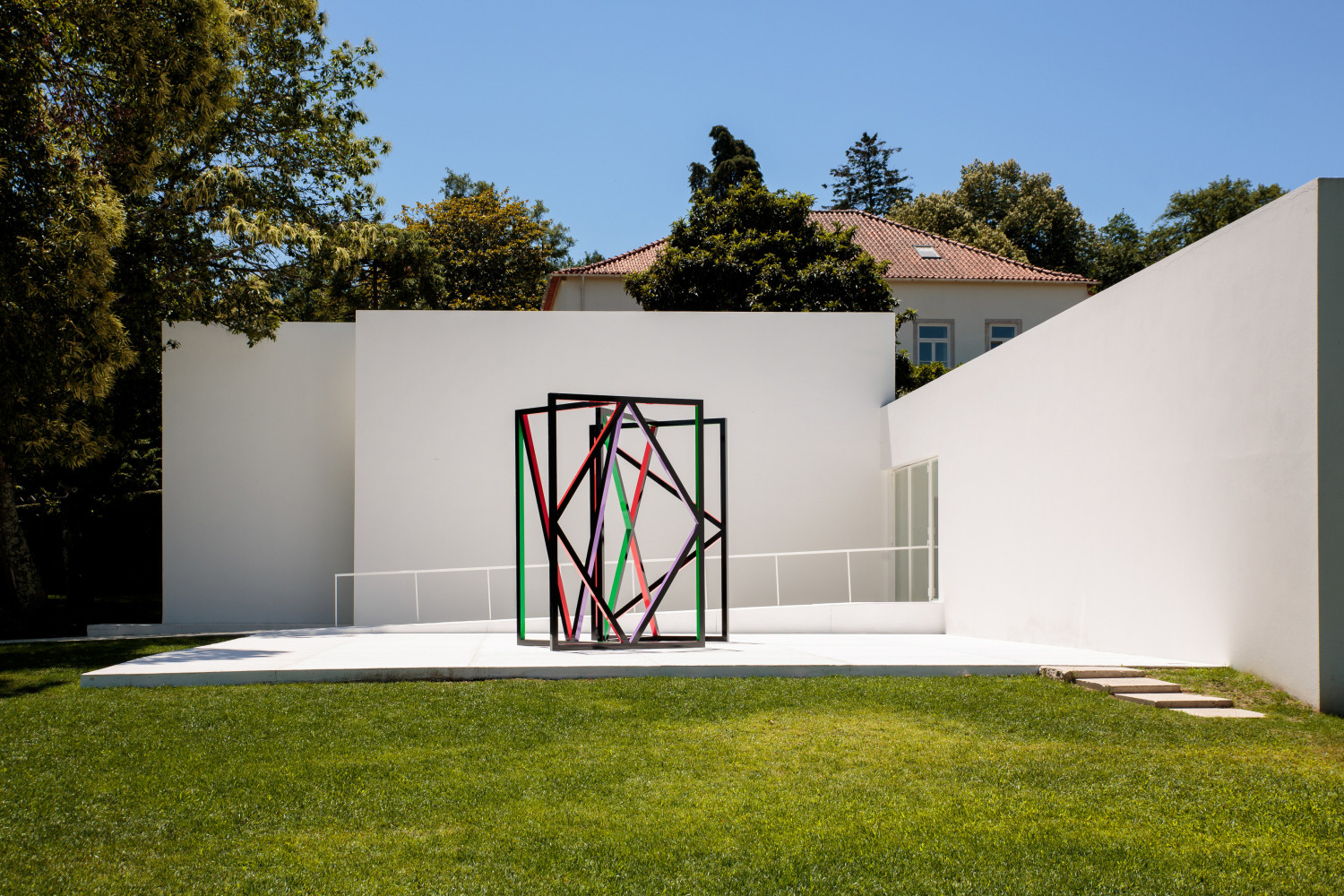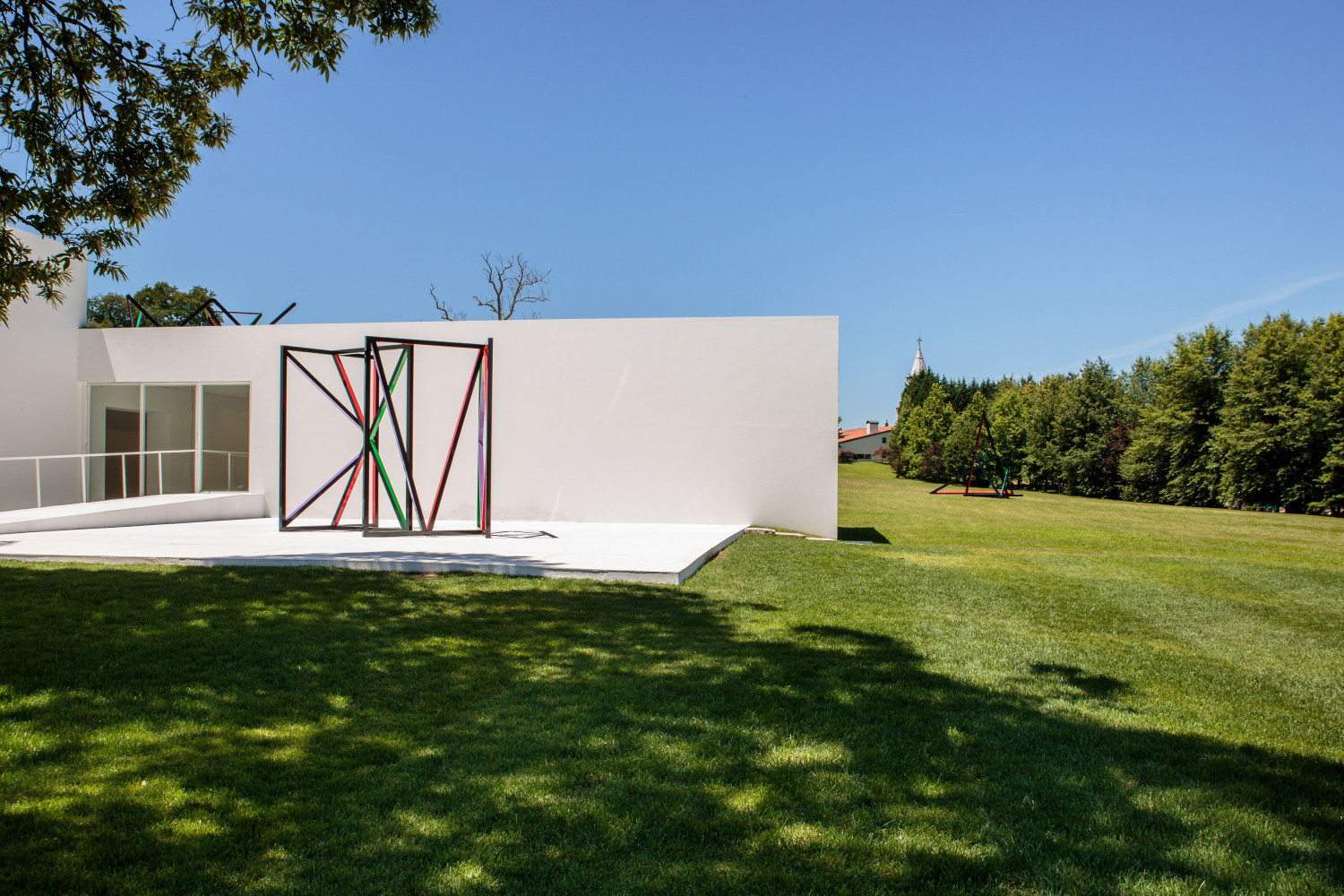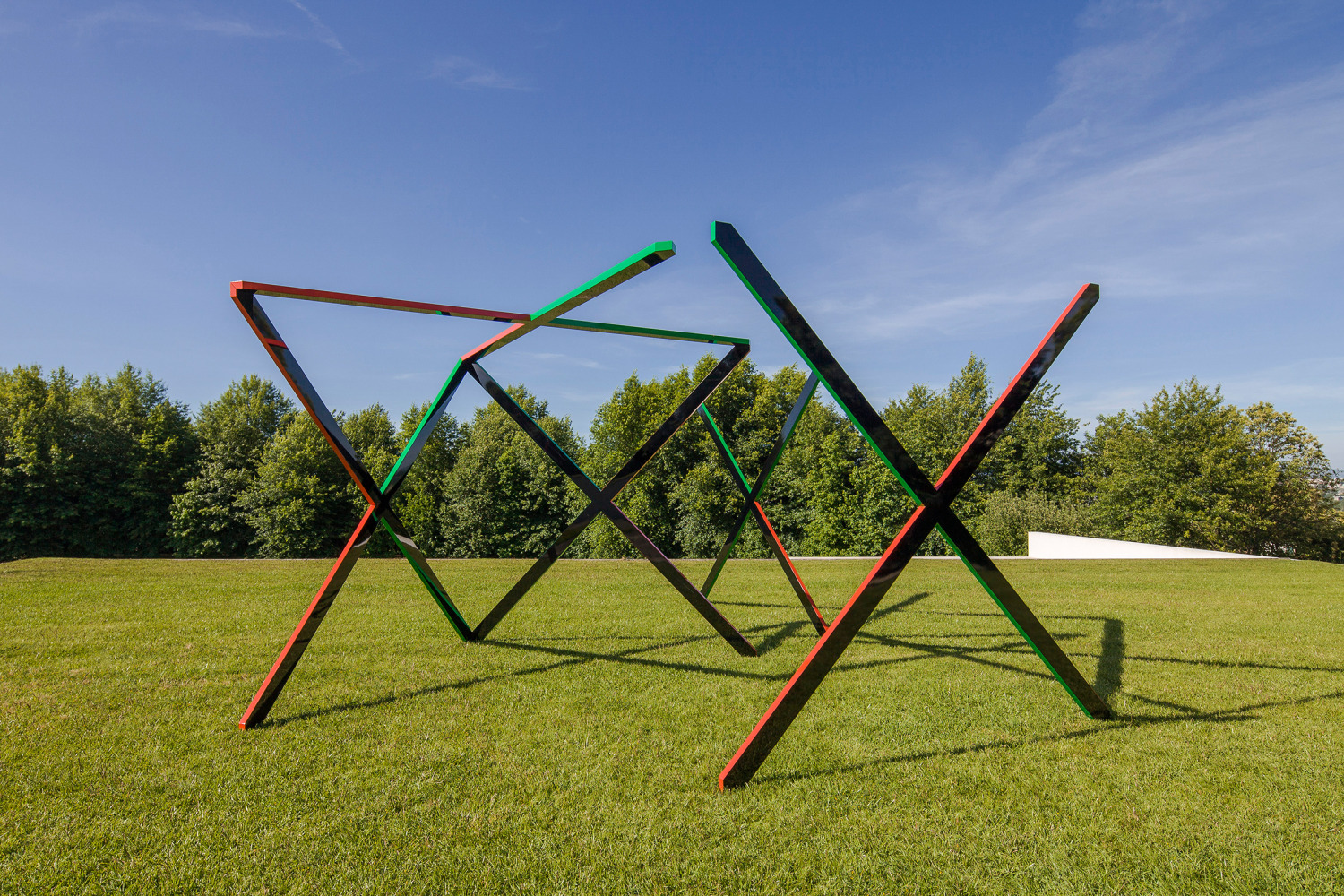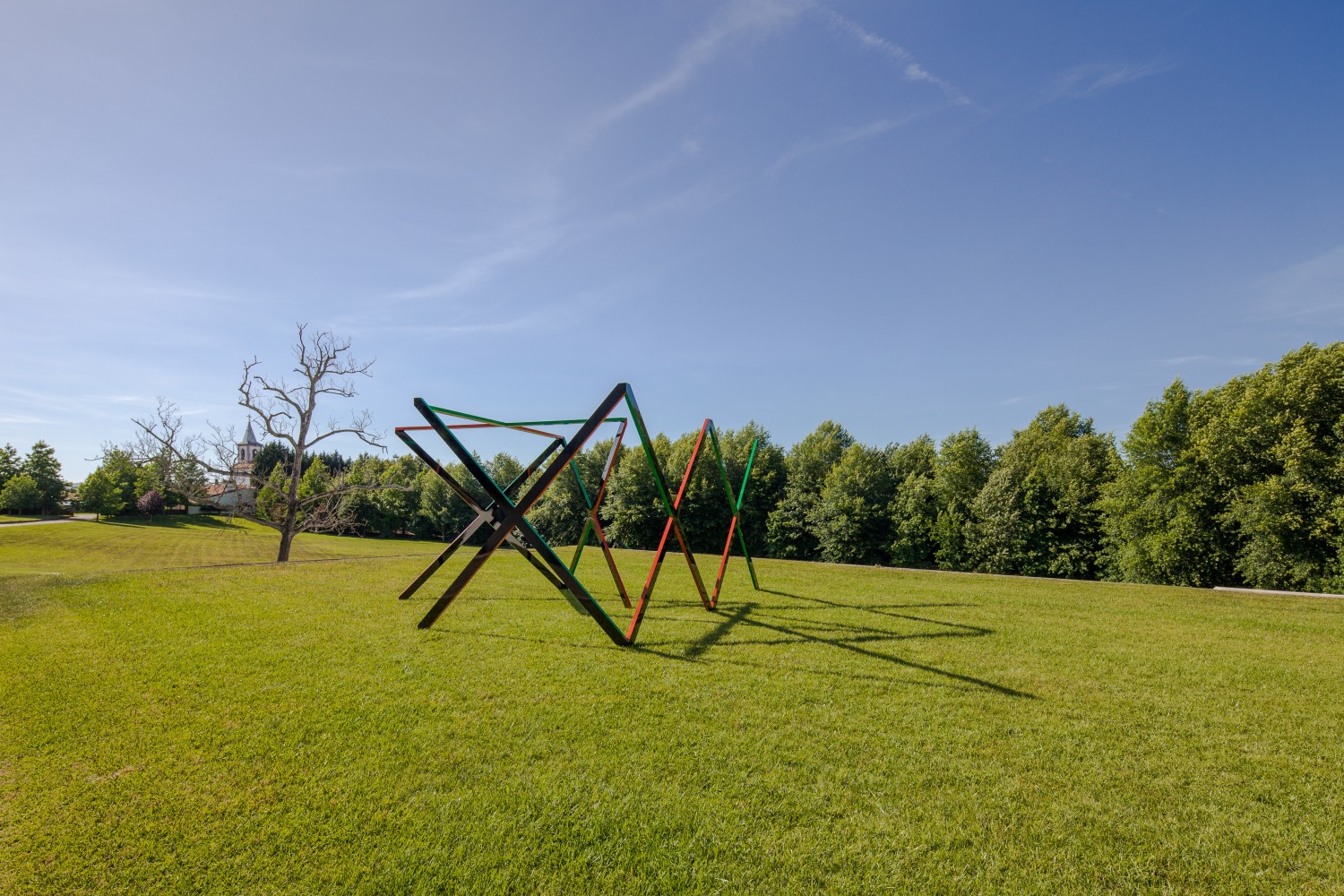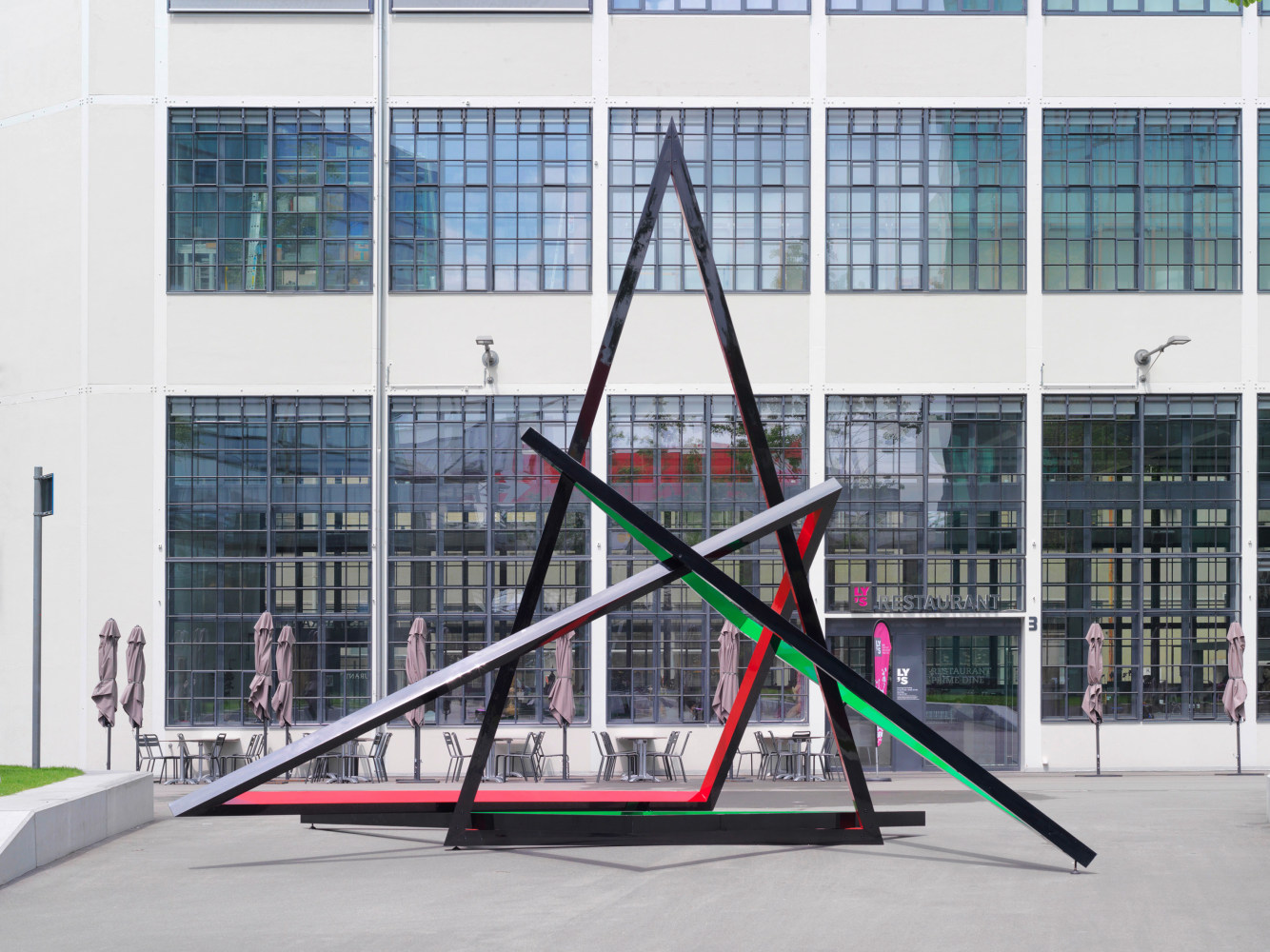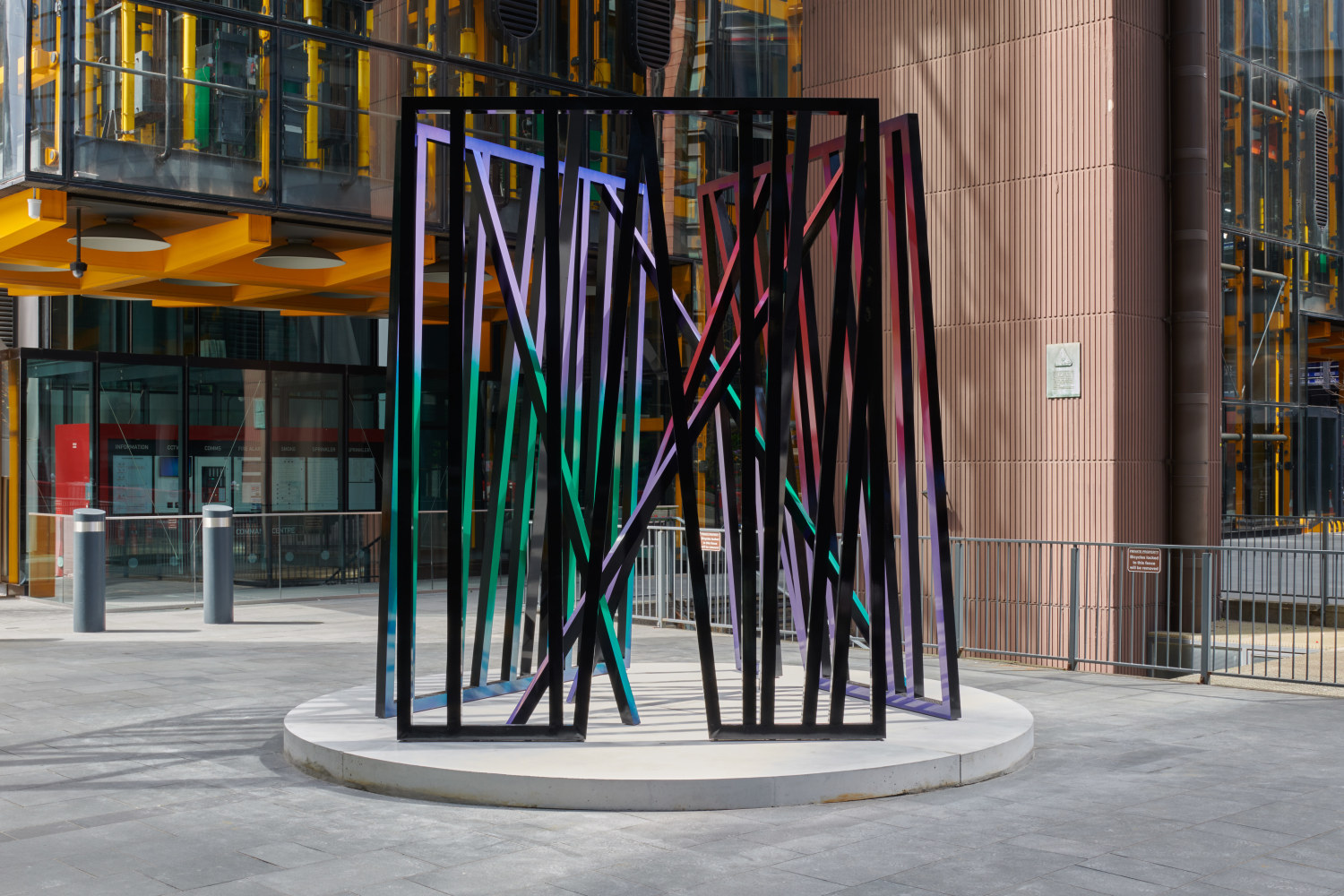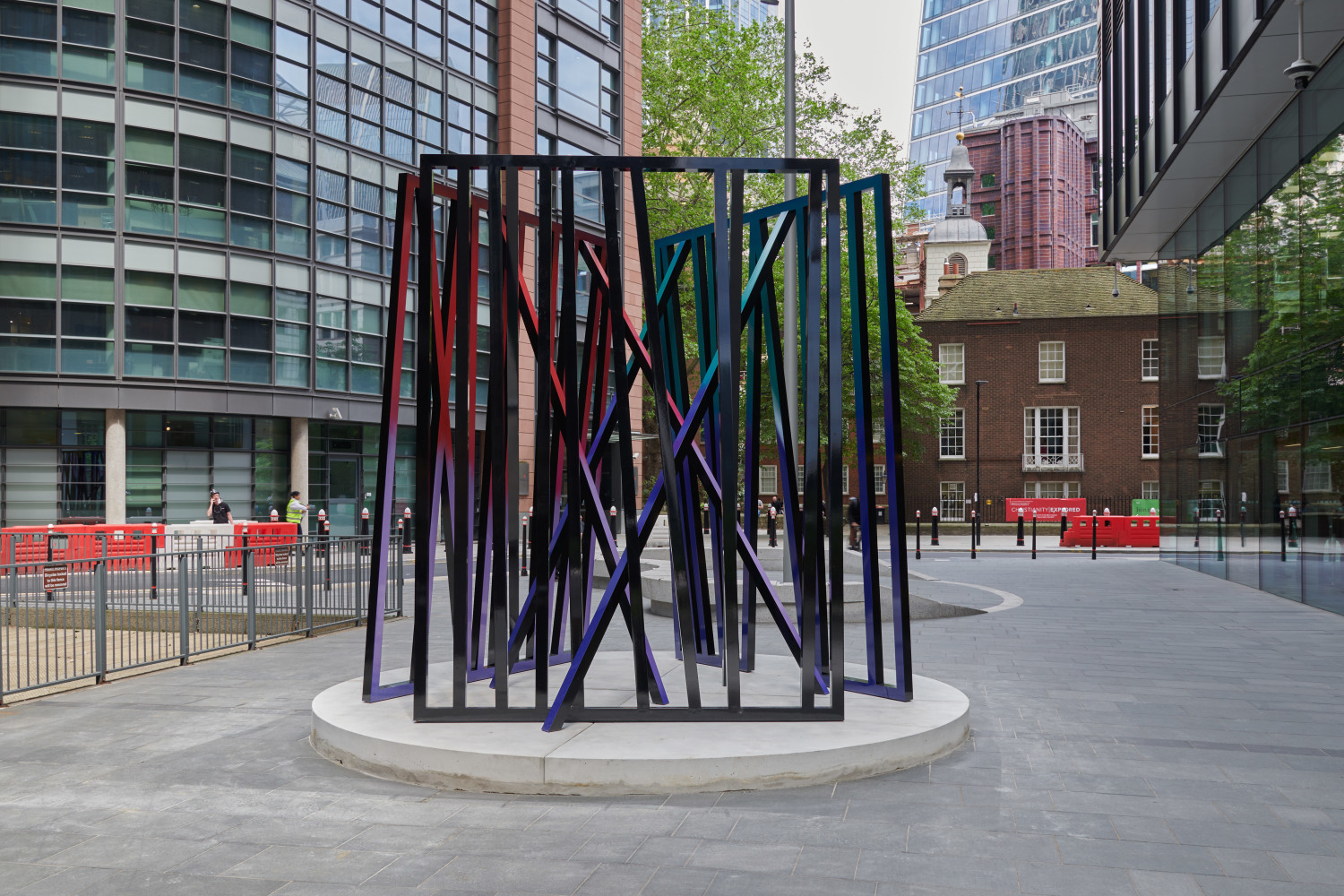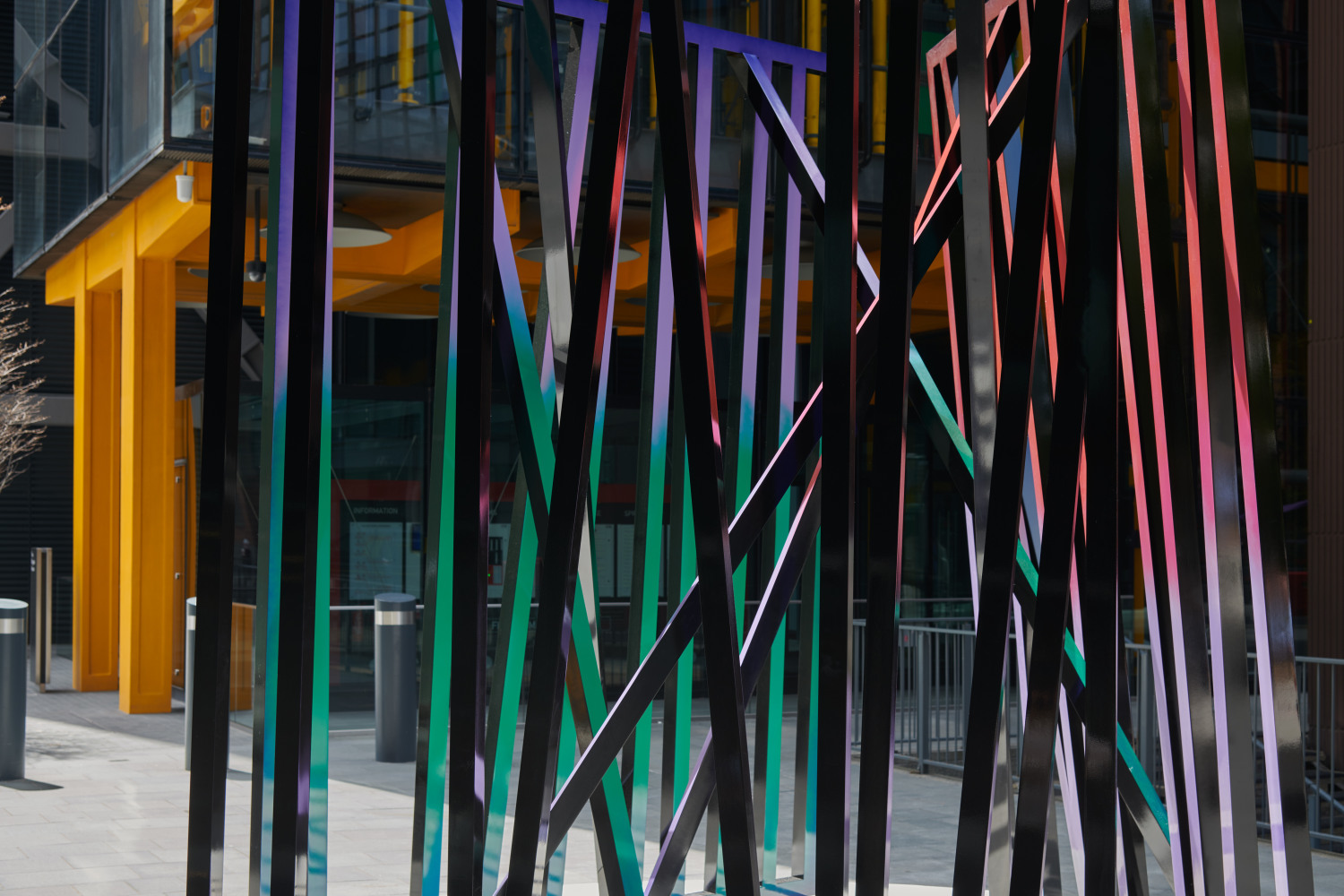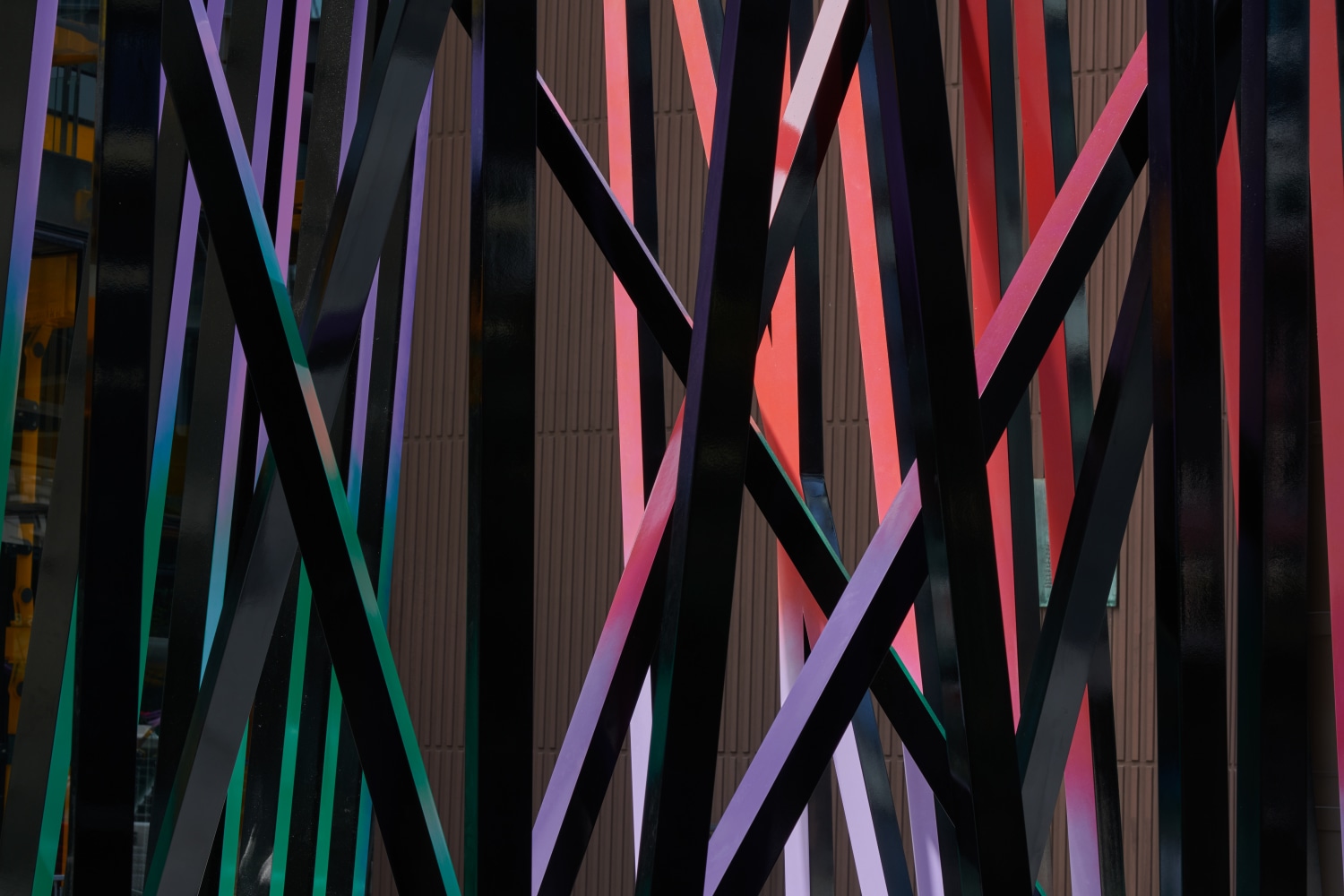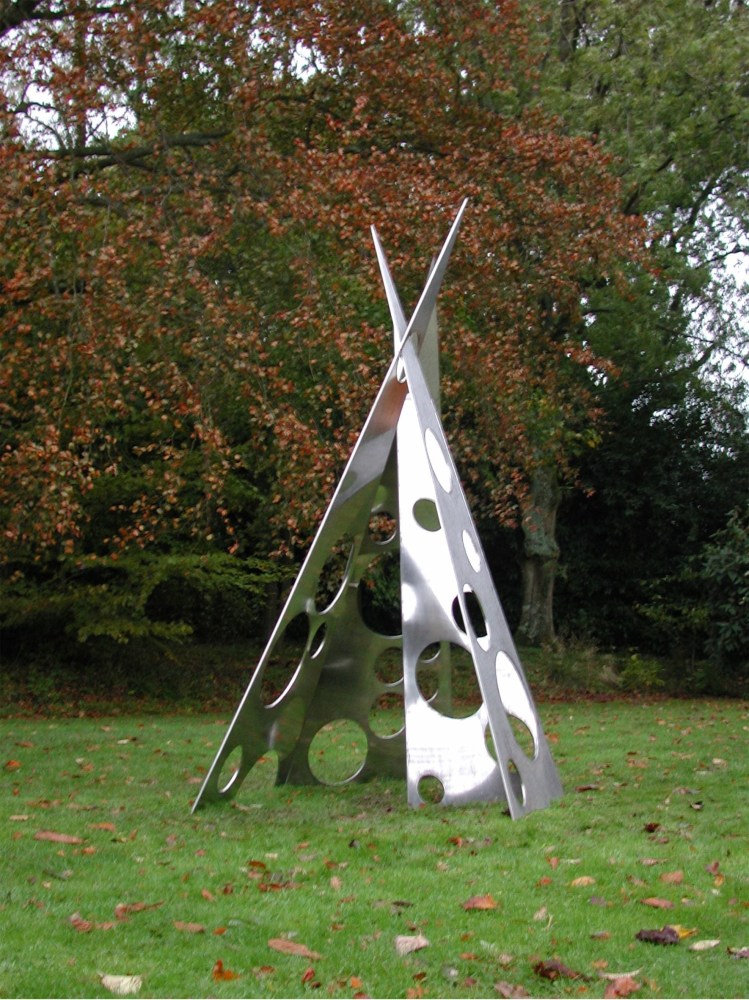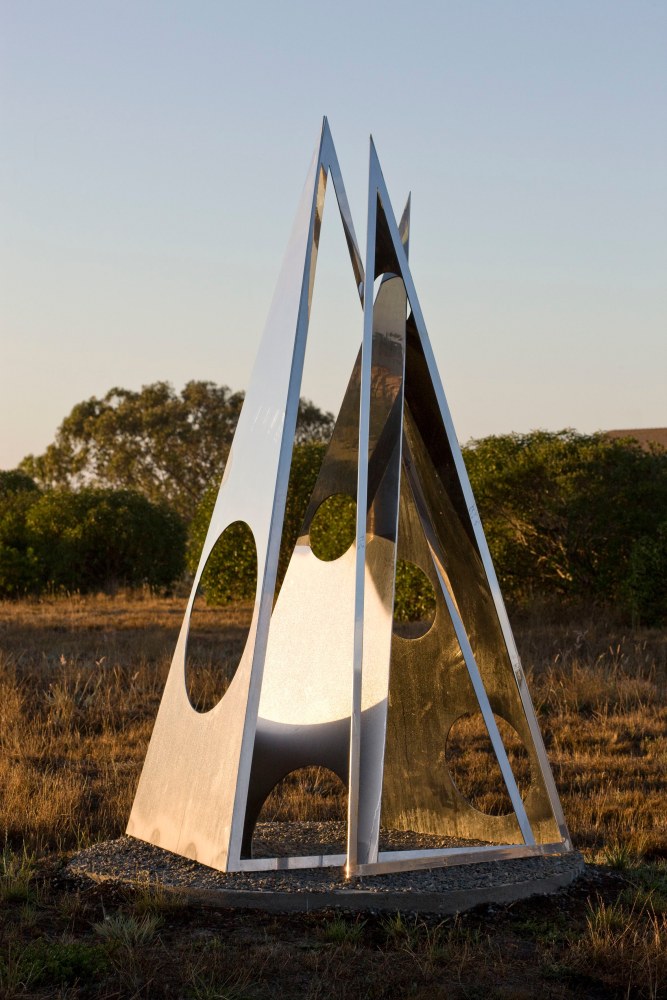 Eva Rothschild was born in Dublin in 1971. Recent solo exhibitions include 'Kosmos,' Australian Centre For Contemporary Art, Melbourne; 'Alternative to Power,' The New Art Gallery, Walsall; 'A Gated Community,' Sonnaveld House, Rotterdam; Hugh Lane Museum, Dublin; 'Sightings', Nasher Sculpture Center, Dallas; and 'Hot Touch,' Hepworth Wakefield and Kunstverein Hannover. In June 2017, Rothschild's work, Empire, (2011) was unveiled at the Minneapolis Sculpture Garden as part of the redeveloped Walker Art Center campus, marking her first permanent outdoor work in the United States. Her work is included in the collections of Tate Gallery, London; Museum of Modern Art, New York; Carnegie Museum, Pittsburgh; Walker Art Center, Minneapolis; and Irish Museum of Modern Art, Dublin. The artist lives and works in London.
For more information on Eva Rothschild please visit her artist page here