PARAPIVOT
Works within the ParaPivot series consist of a large-scale, freestanding structure made of interlocking steel frames which support several stones. The shape, type, and number of stones is dependent on the variation of the work, ranging from carved and polished spheres, to chunks of marble evocative of glacial ice. Nestled within the sculpture's framework, the stones appear to float in defiance of gravity, contributing to an illusory effect of instability as the viewer changes their vantage point. With each step, the sculpture and its components play off the negative space of the surrounding landscape, seeming to shift and recalibrate in direct relation to one's perspective. The resulting sensation, wherein the viewer ostensibly transforms the subject through the act of observation, is fundamental to this and many of Kwade's works.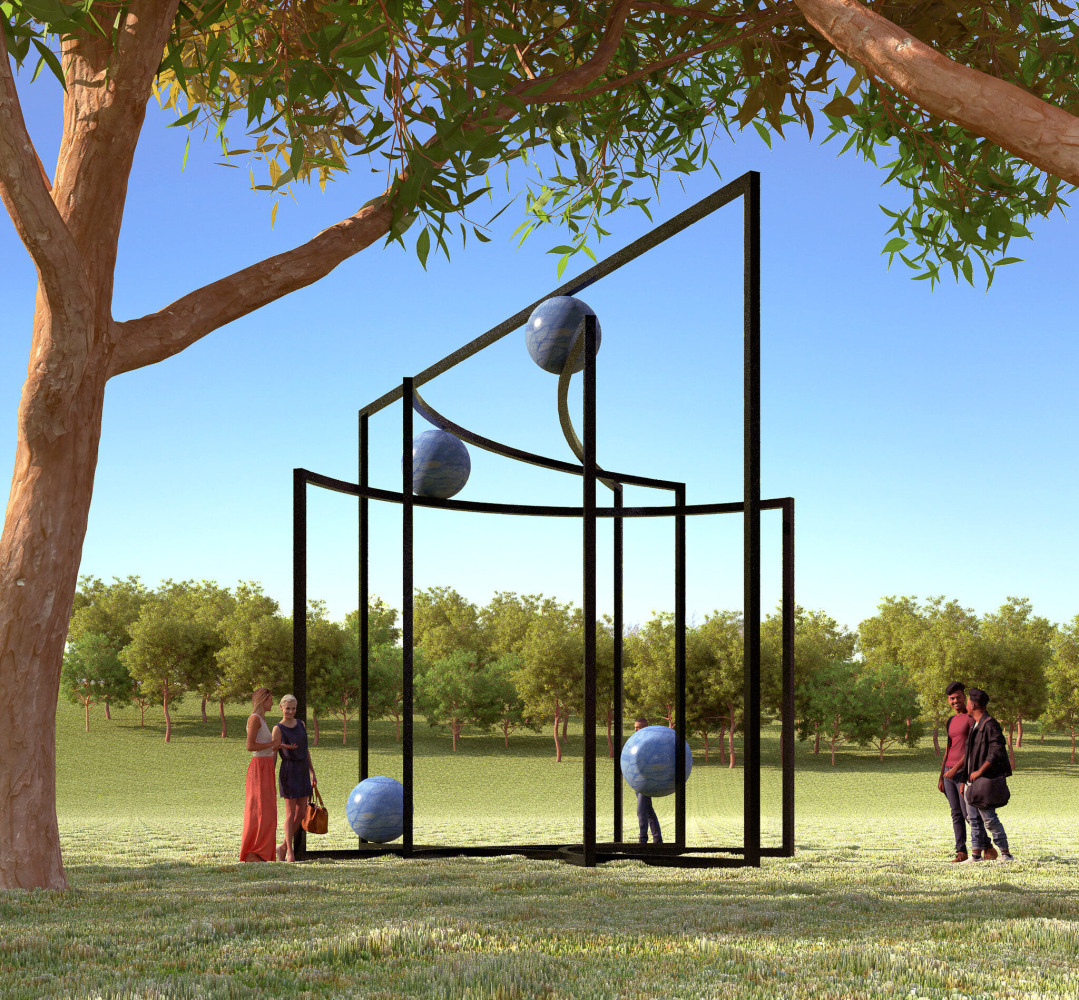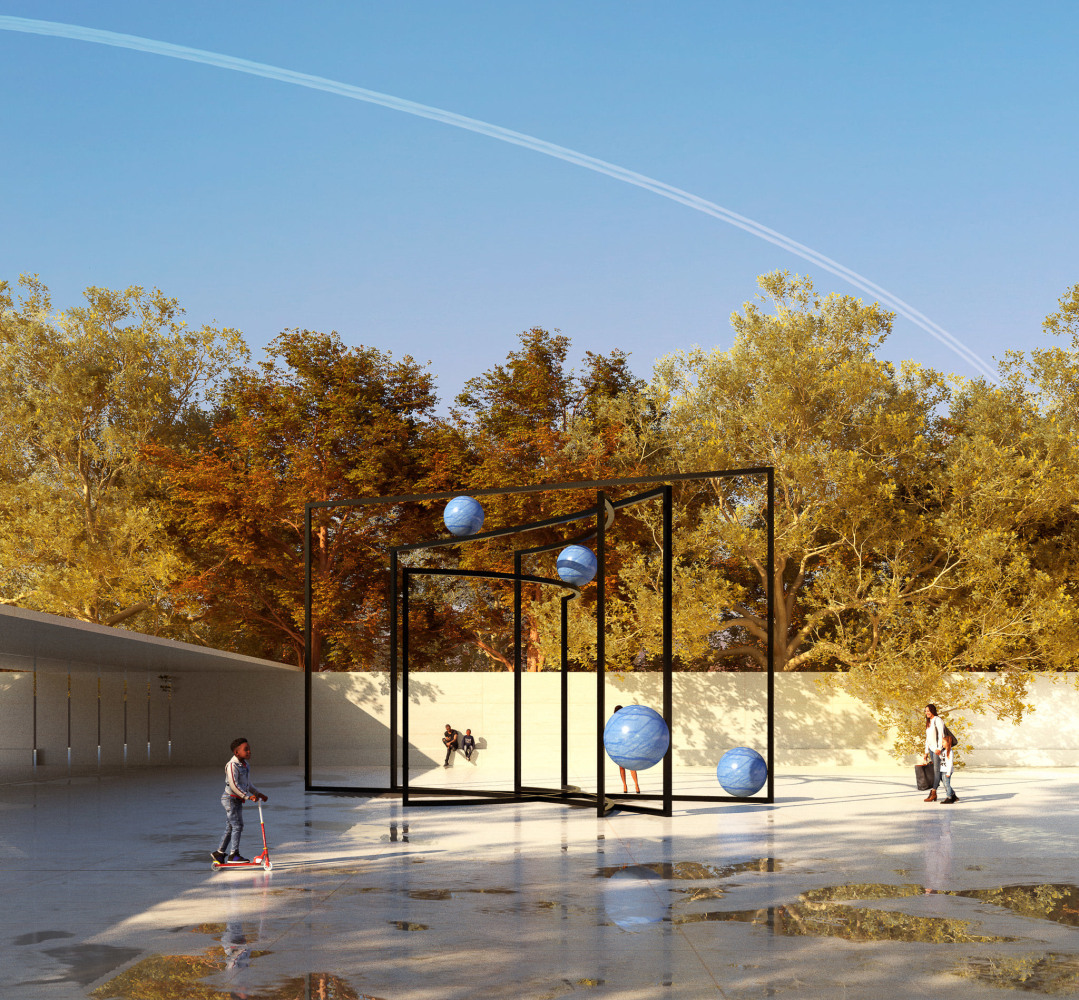 Big Be-Hide
Big Be-Hide (2020) positions a stone and its fabricated twin on opposing sides of a mirror, so that as a viewer circumnavigates the work, the reflection appears to seamlessly continue into physical space as the original stone's image aligns perfectly with its double. The illusory effect transmutes the mirror into a doorway, between two-dimensional and three-dimensional realities.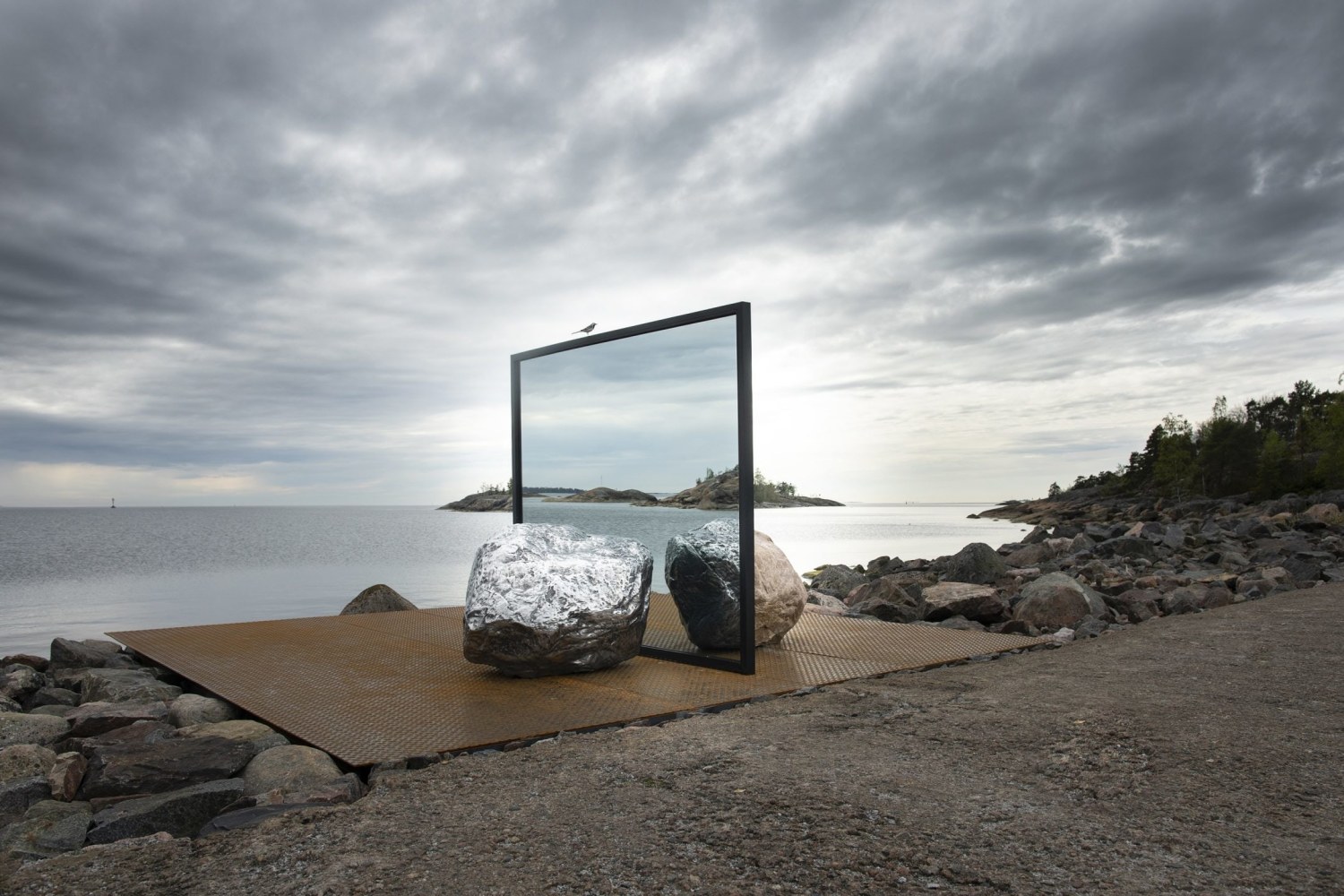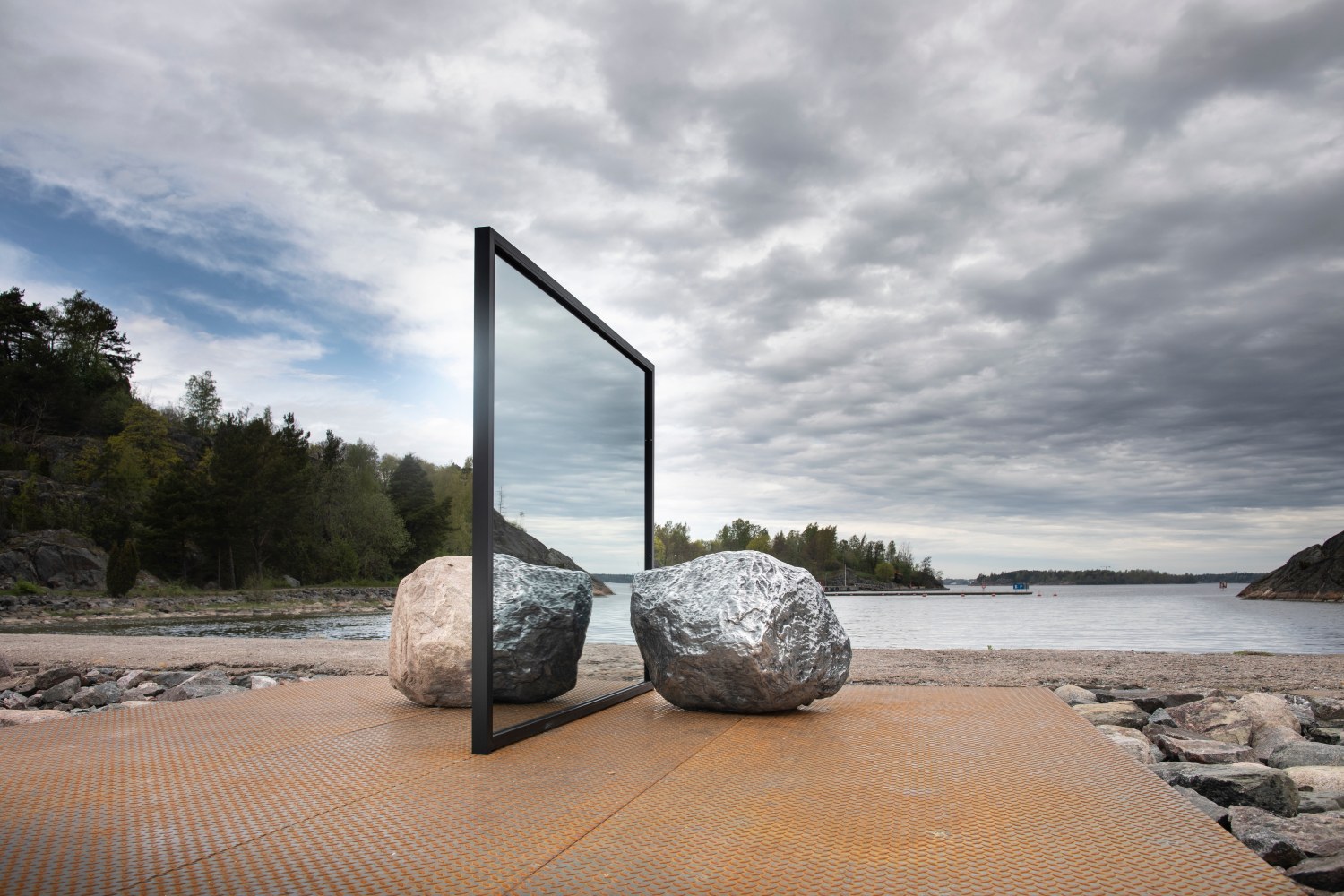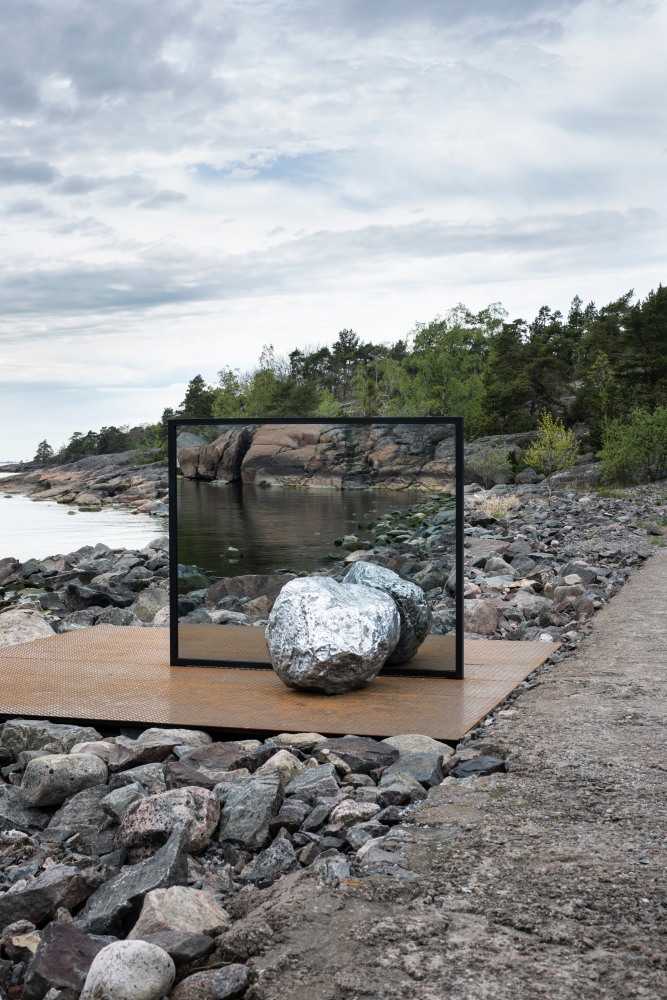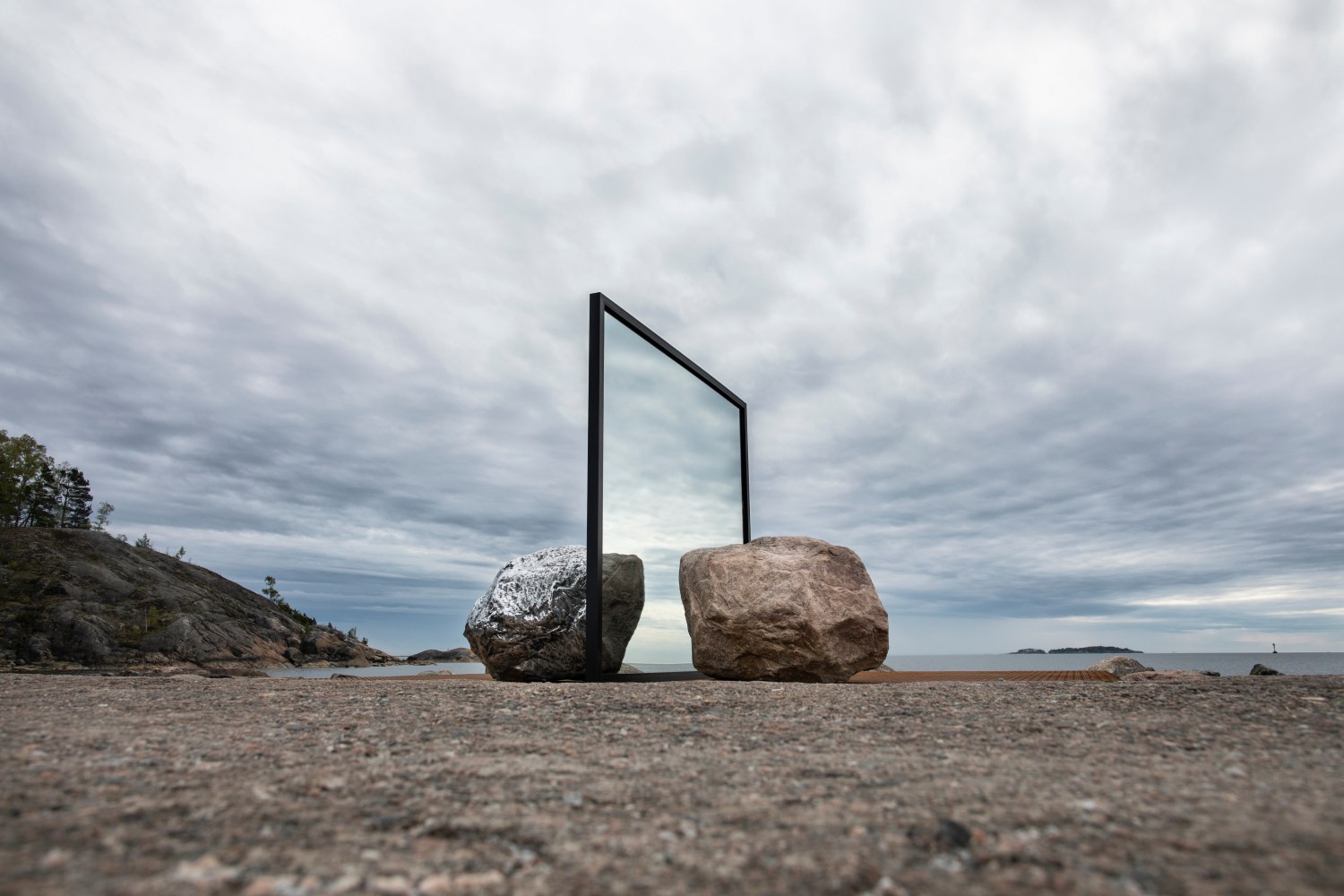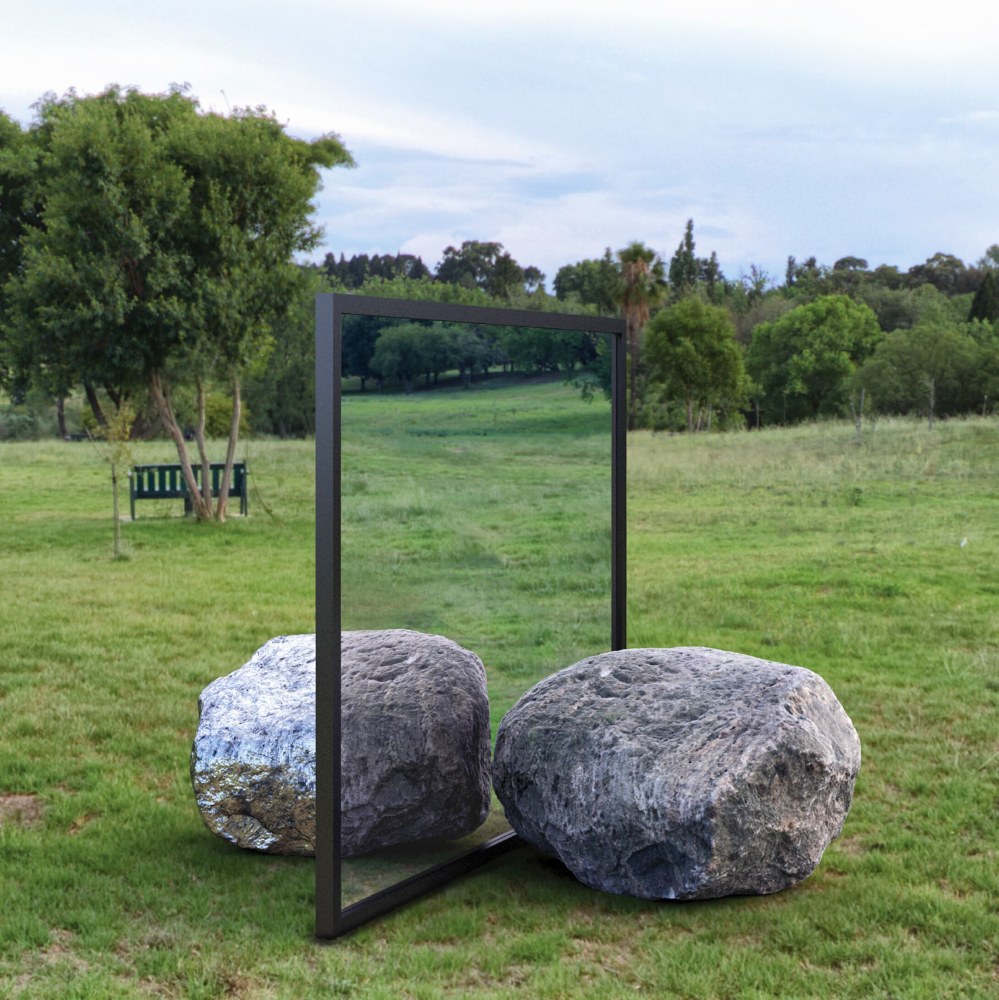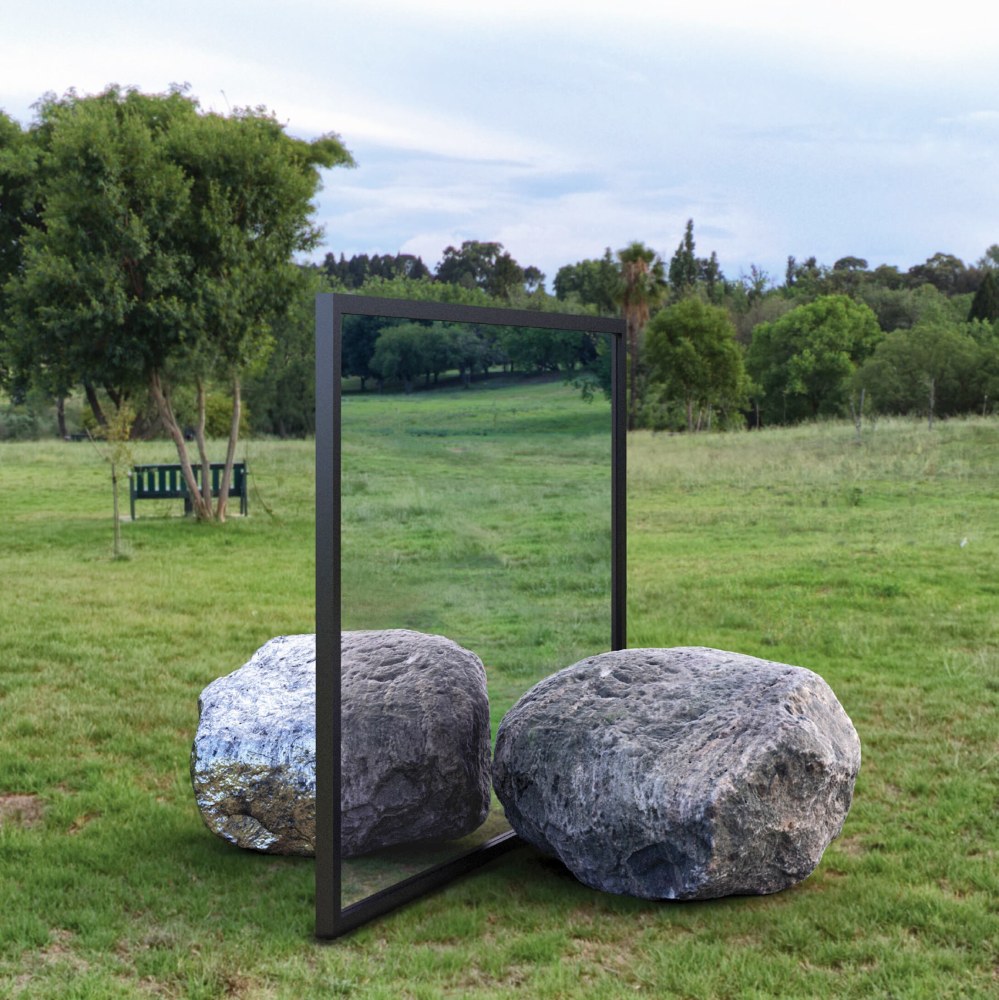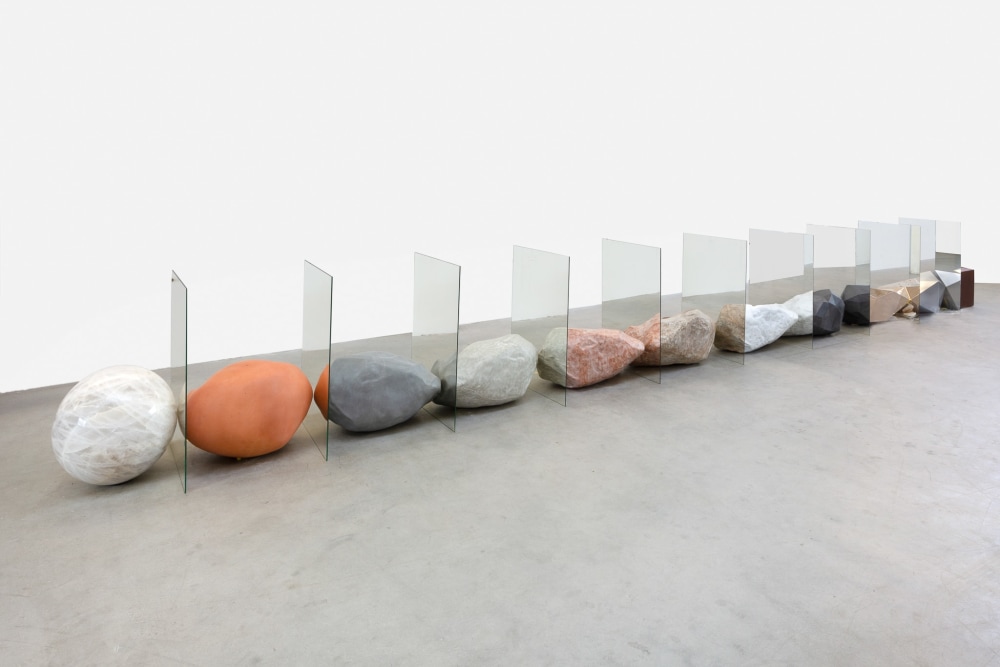 TRANS-FOR-MEN 11 (FIBONACCI)
The work contains eleven states of the stone arranged along the floor, with the original form in the center. Starting from this prototypical boulder while maintaining the same volume in each element, at one side of the row the stones are continuously reduced to a cube, while the other side sees a steady increase in information towards a perfected sphere. The Fibonacci sequence determines the exact shape of each phase, a Golden Ratio actualized. The stones represent themselves and all possibilities in between, a paean to the malleability of the natural world.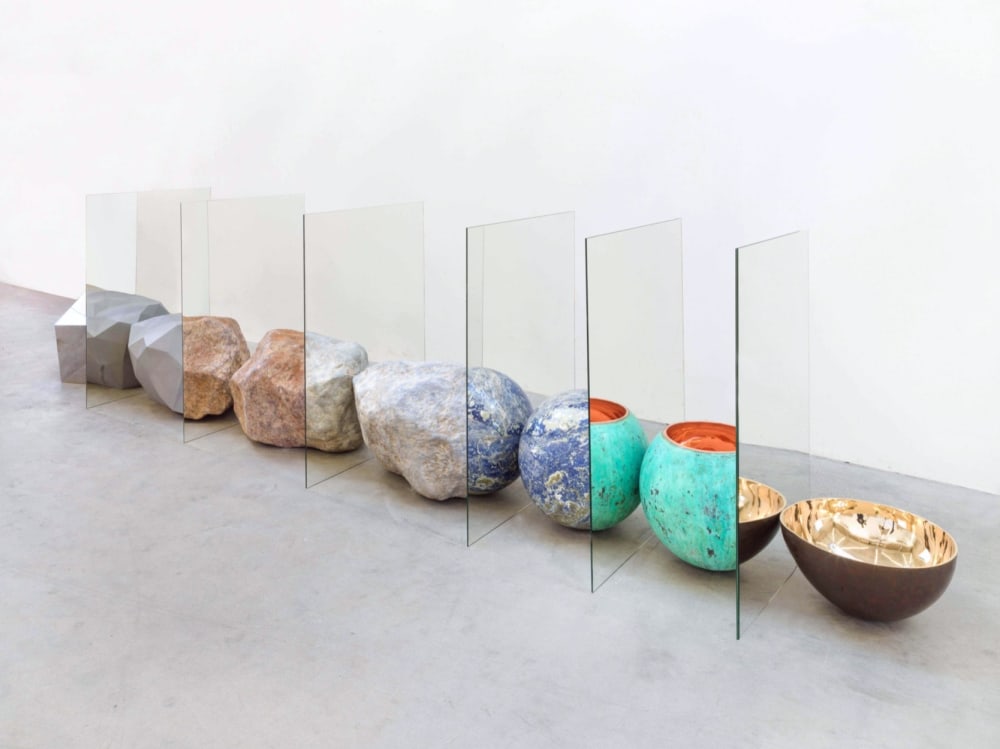 EMERGENZ
Taking a fossilized tree trunk as a starting point, it continuously converts into a found boulder towards a perfect crystal stone sphere, until finding its final form in a bronze bowl. By accurately using 3D technology to measure each element, they undergo a gradual transformation in seven states. A natural grown, organic structure transforms into a classical, man-made object throughout both a formal and material transformation. All parts interact with each other and underlie a complex, common order forming a circular causality. This makes the sequence readable as a whole from both ends.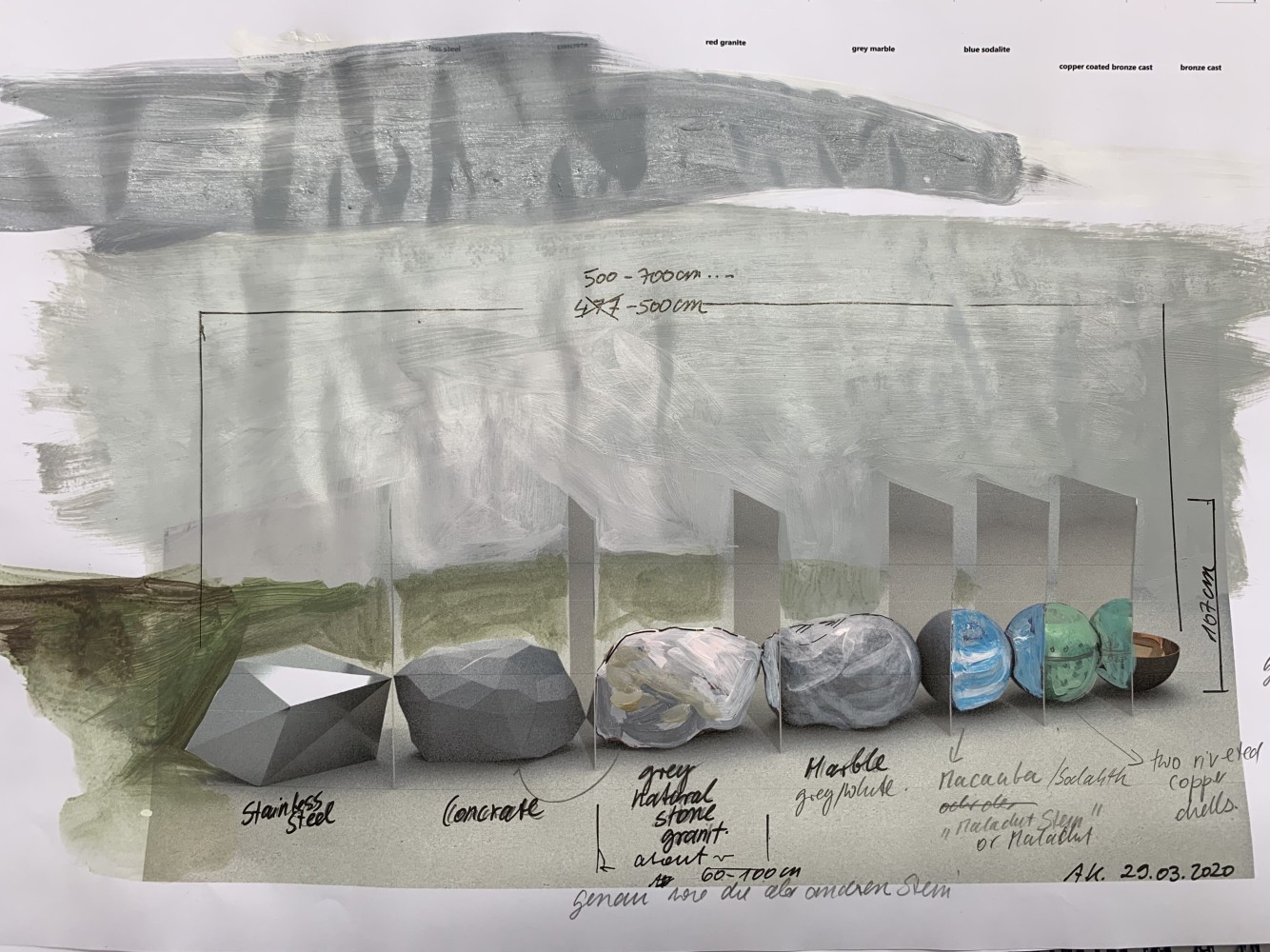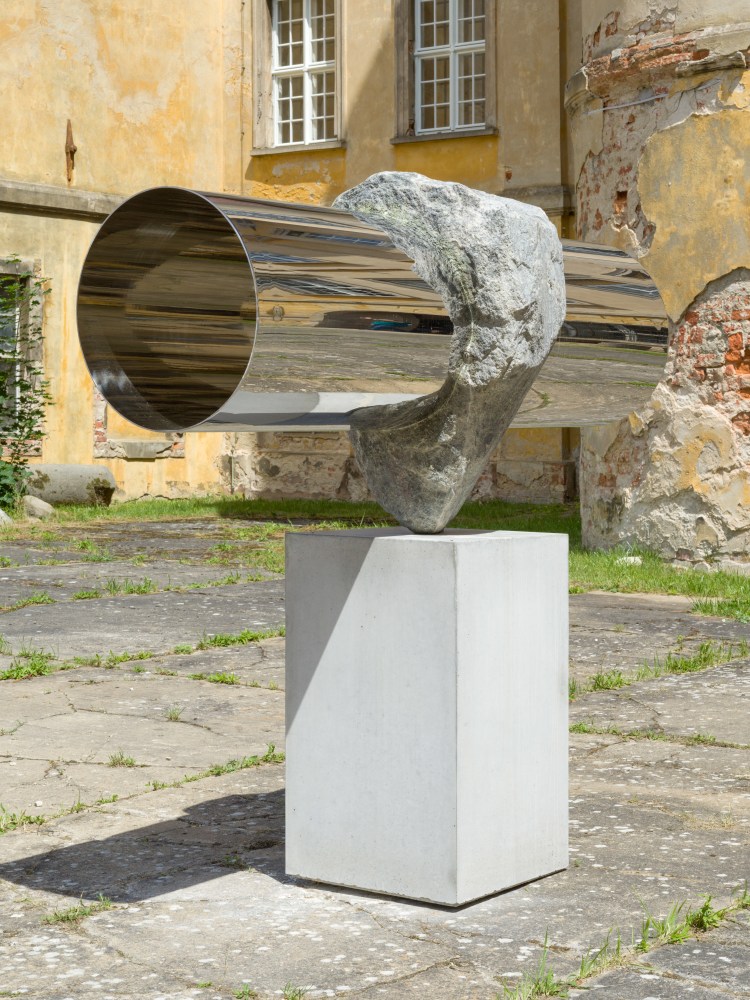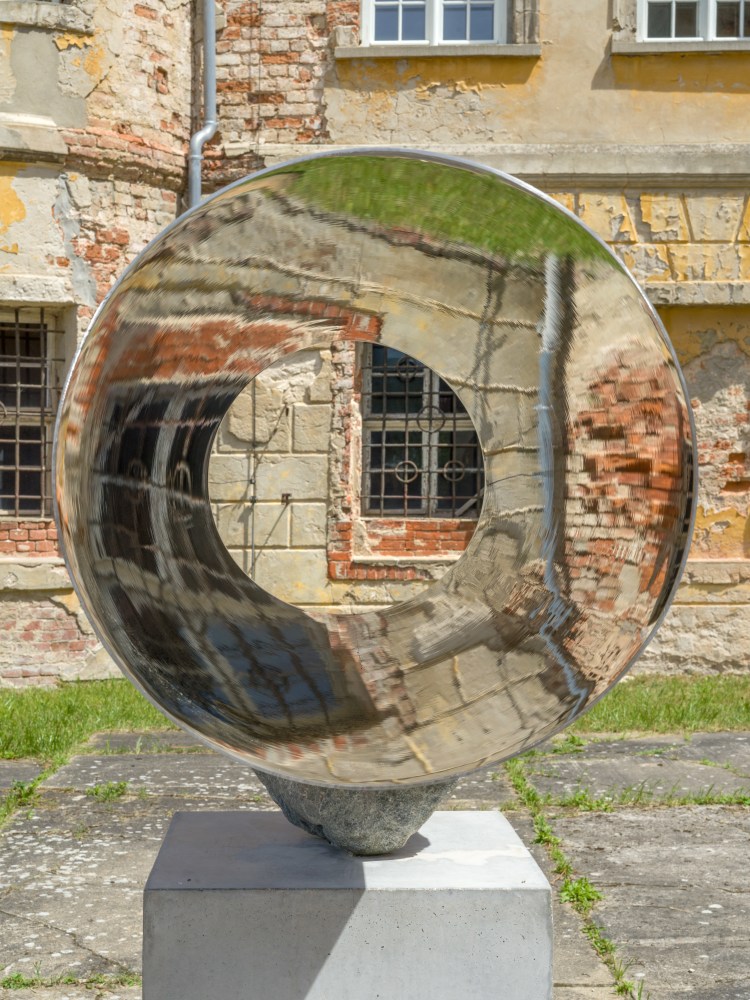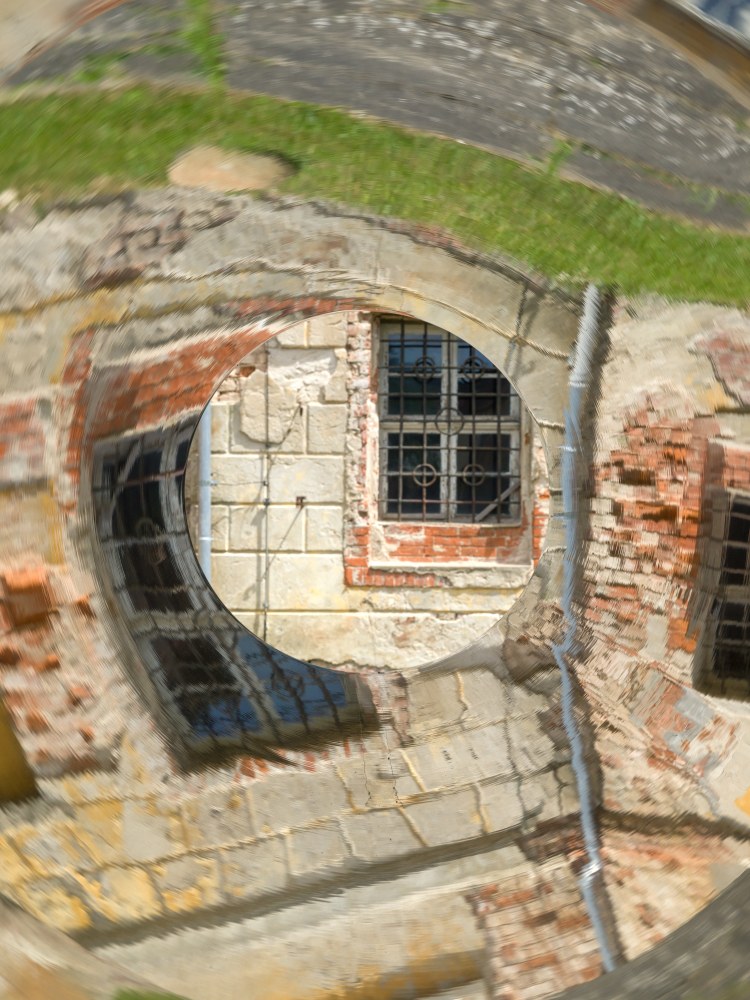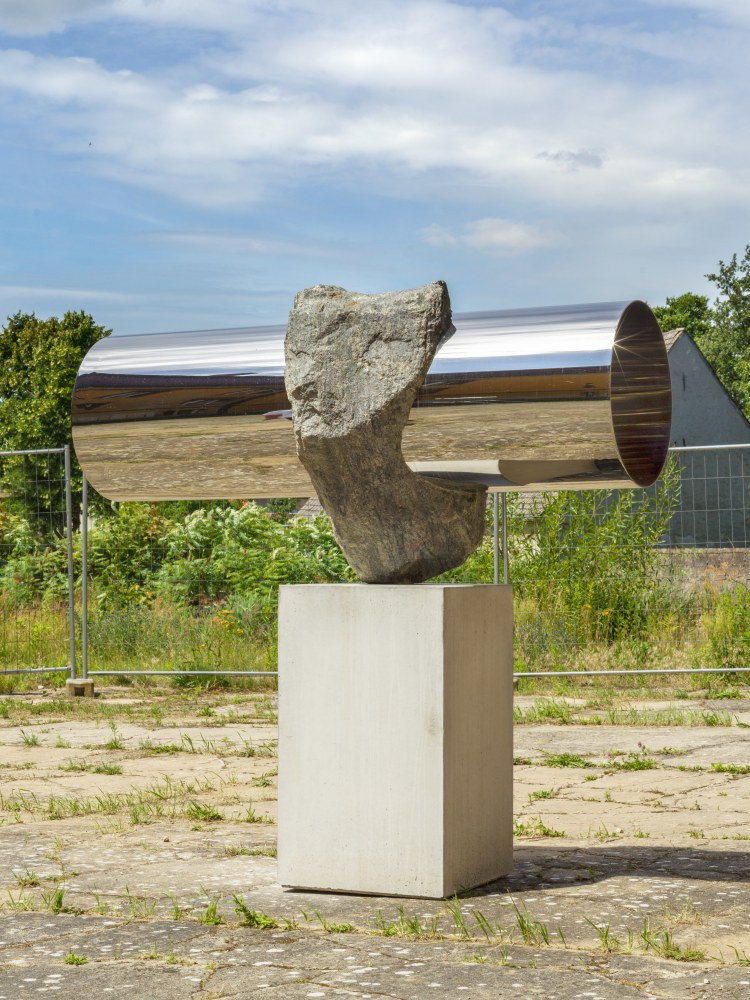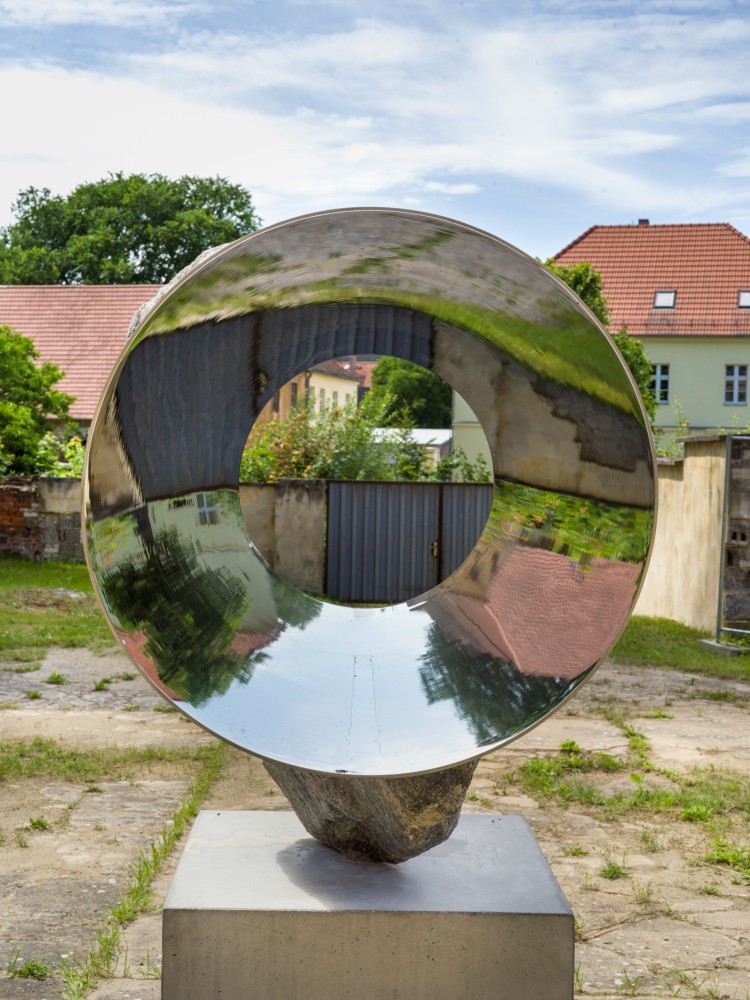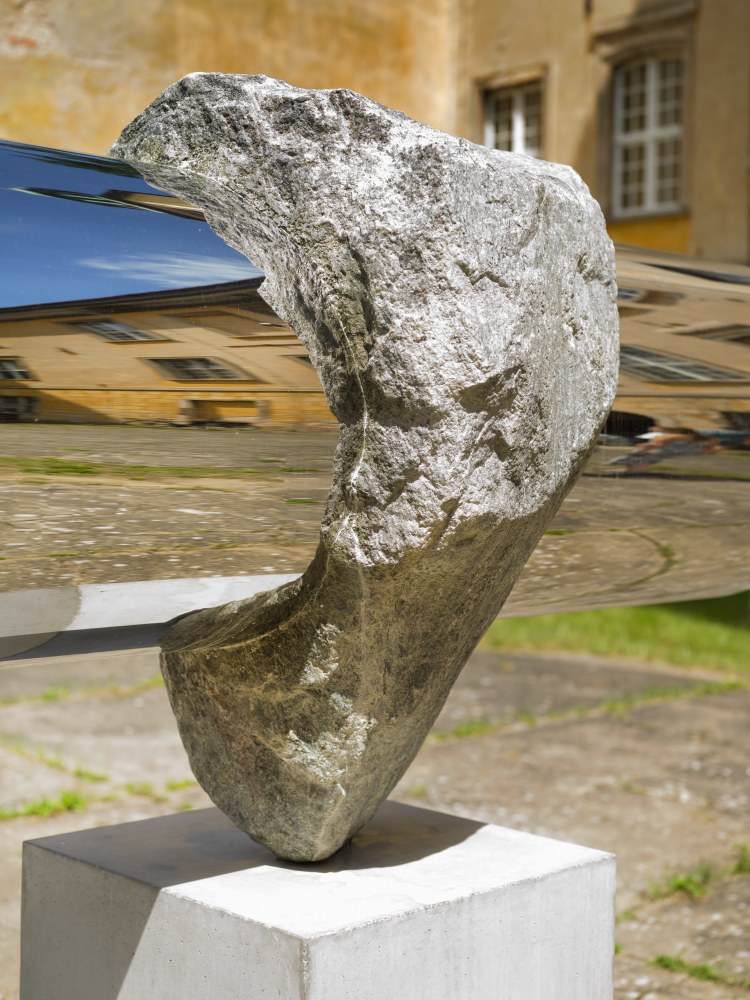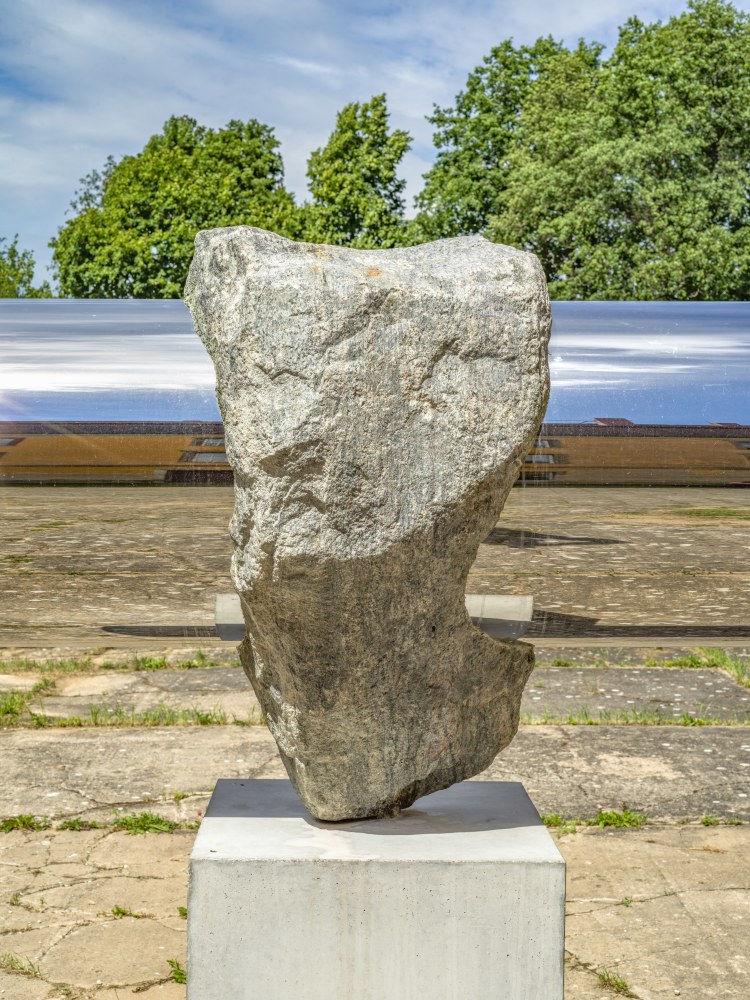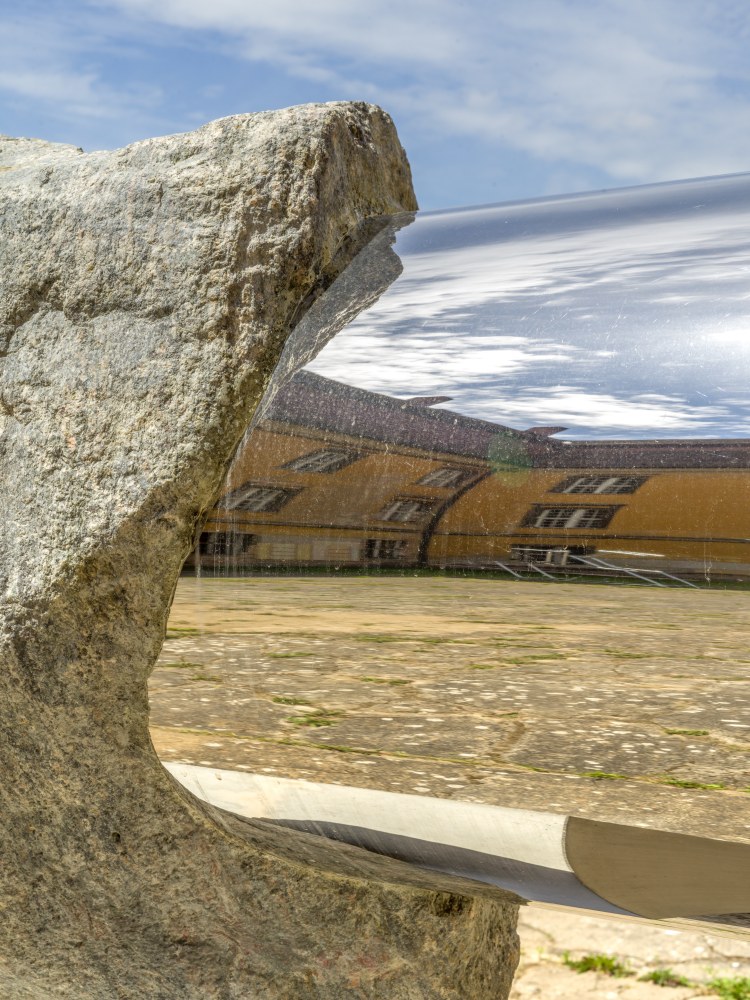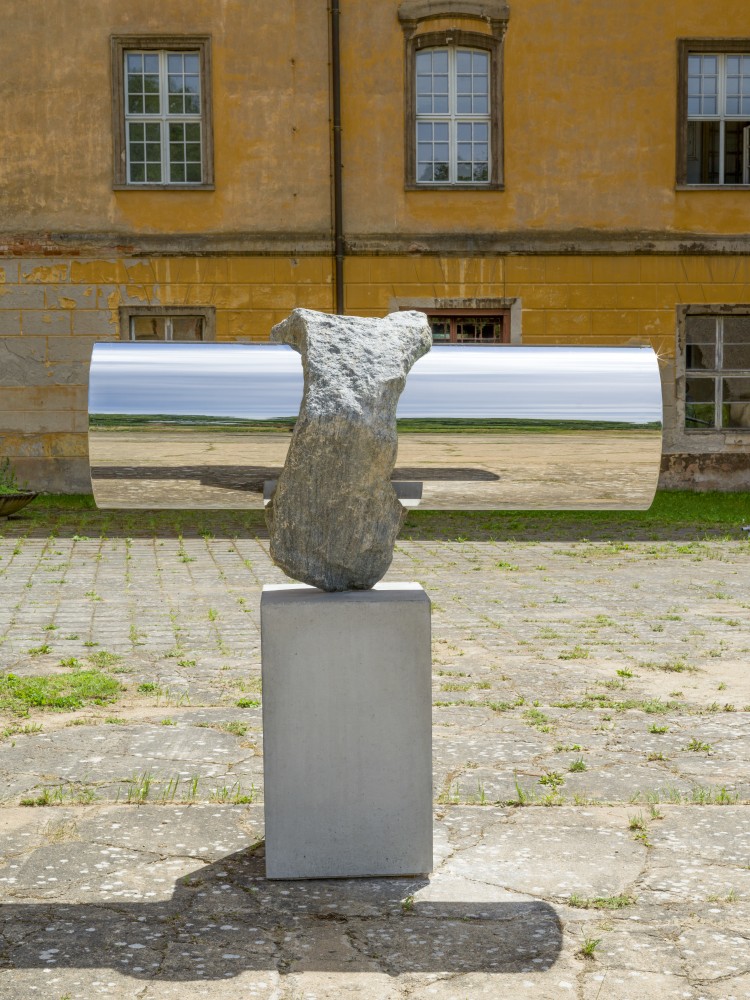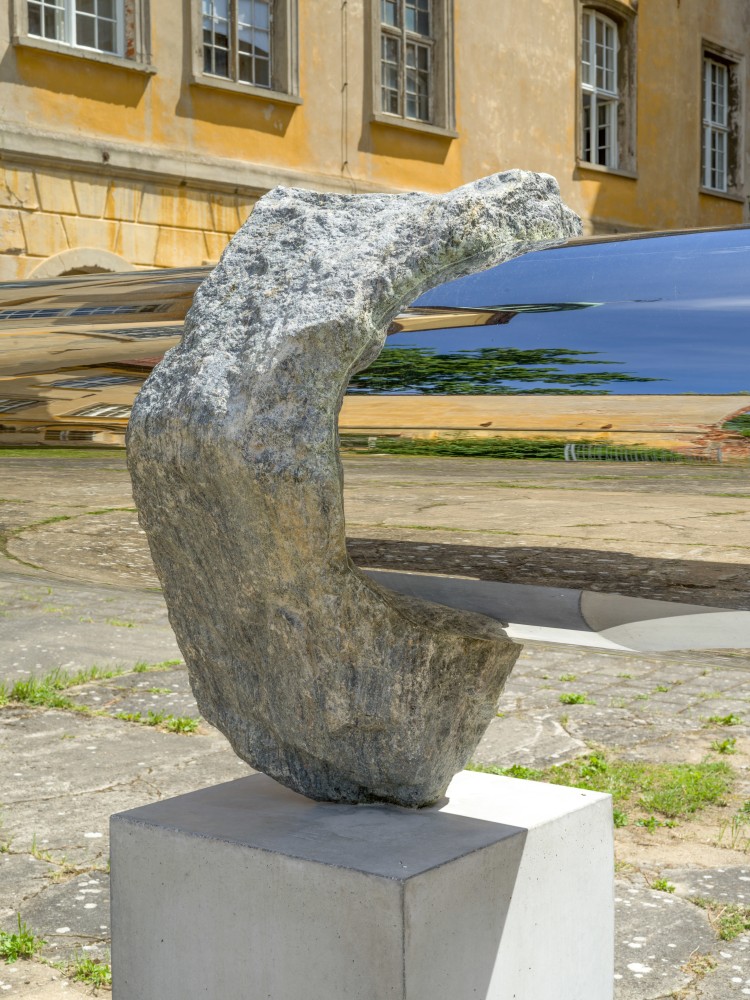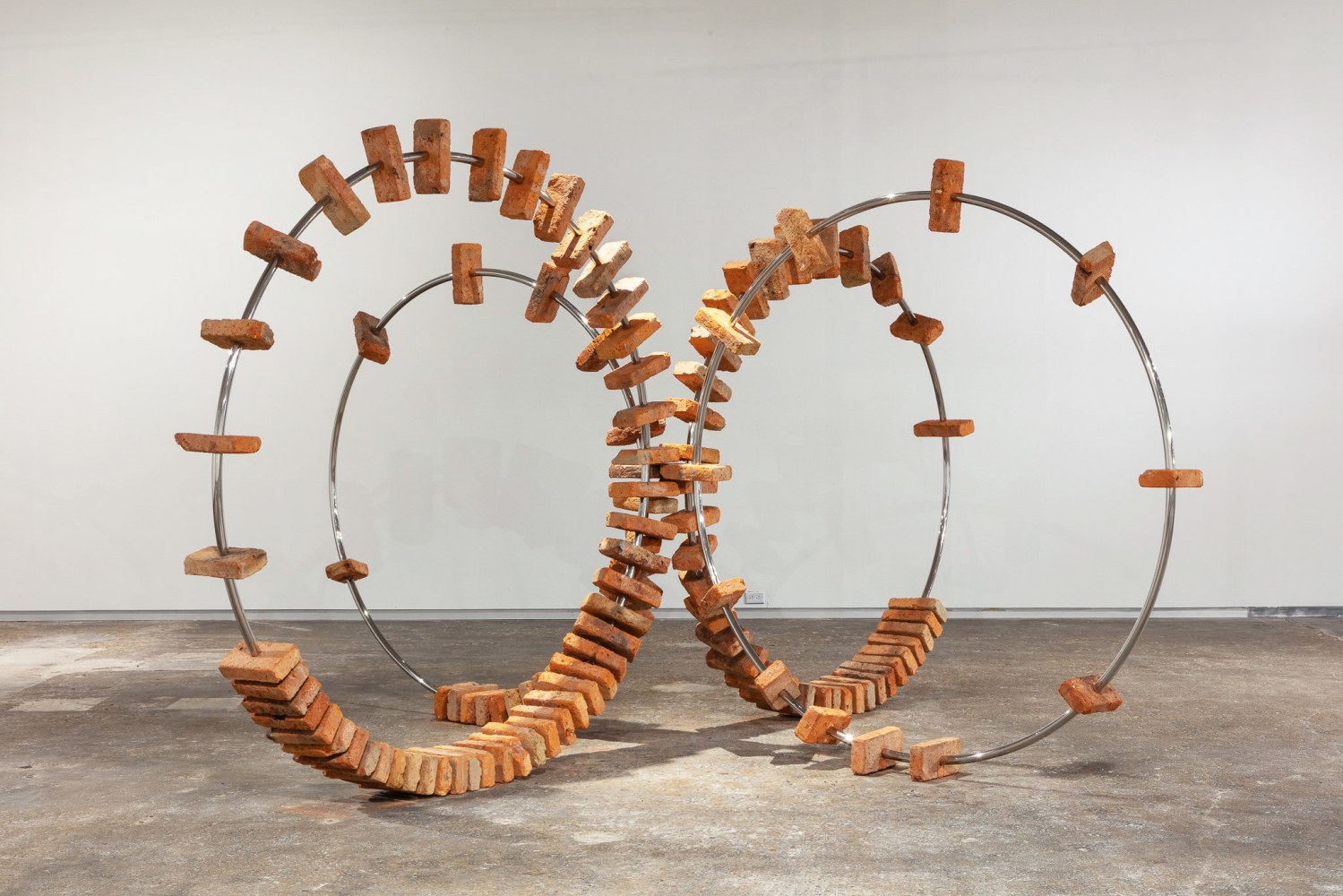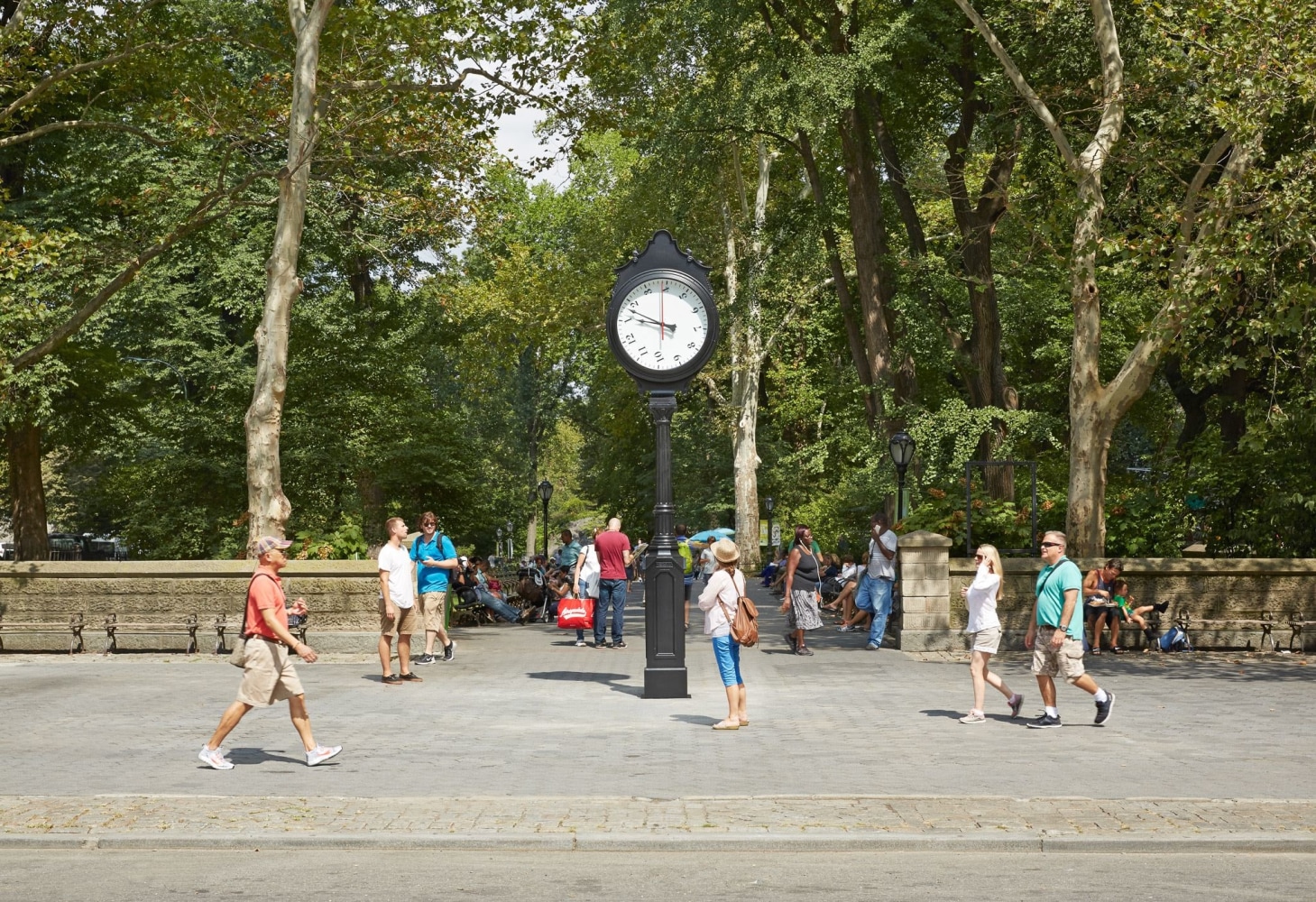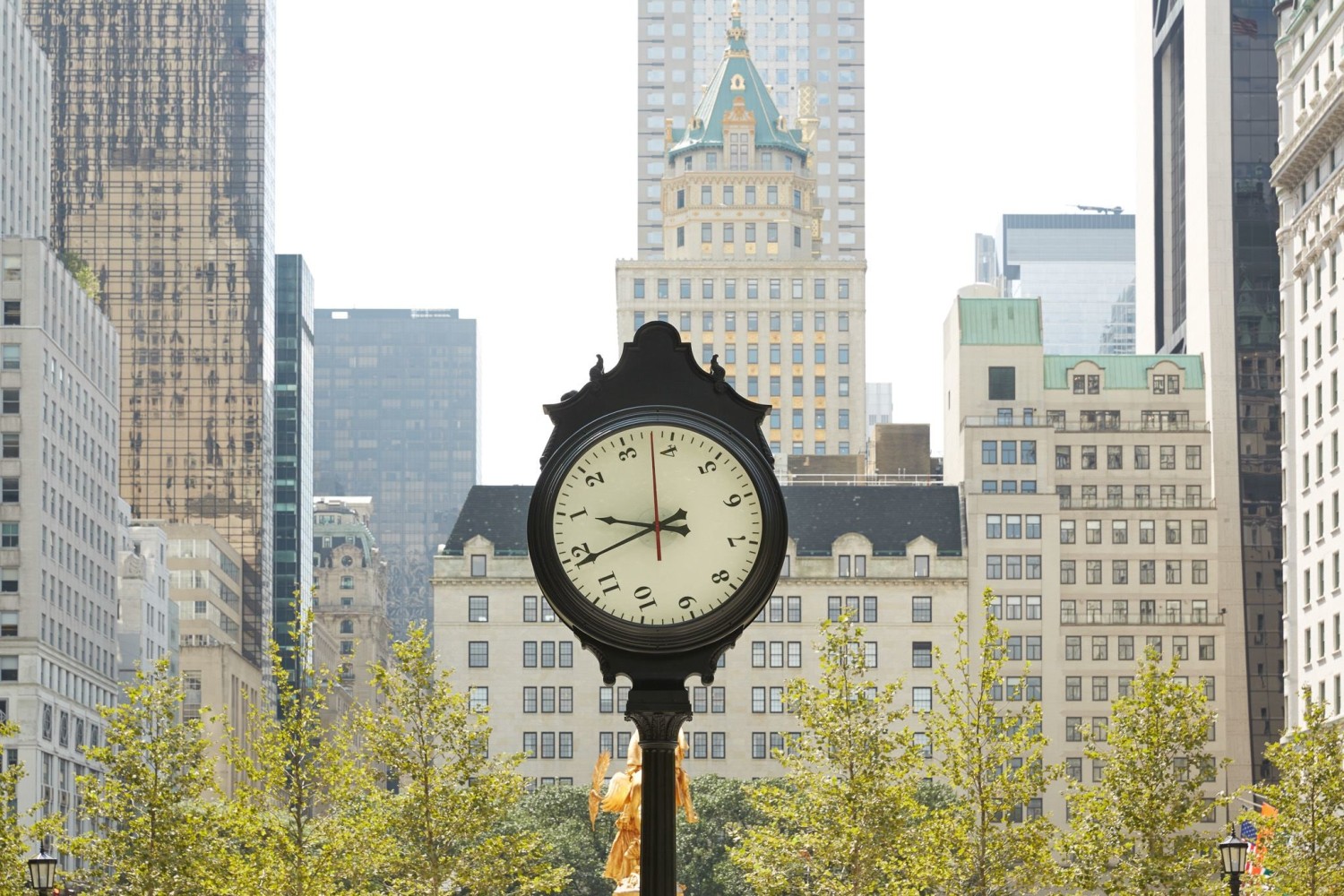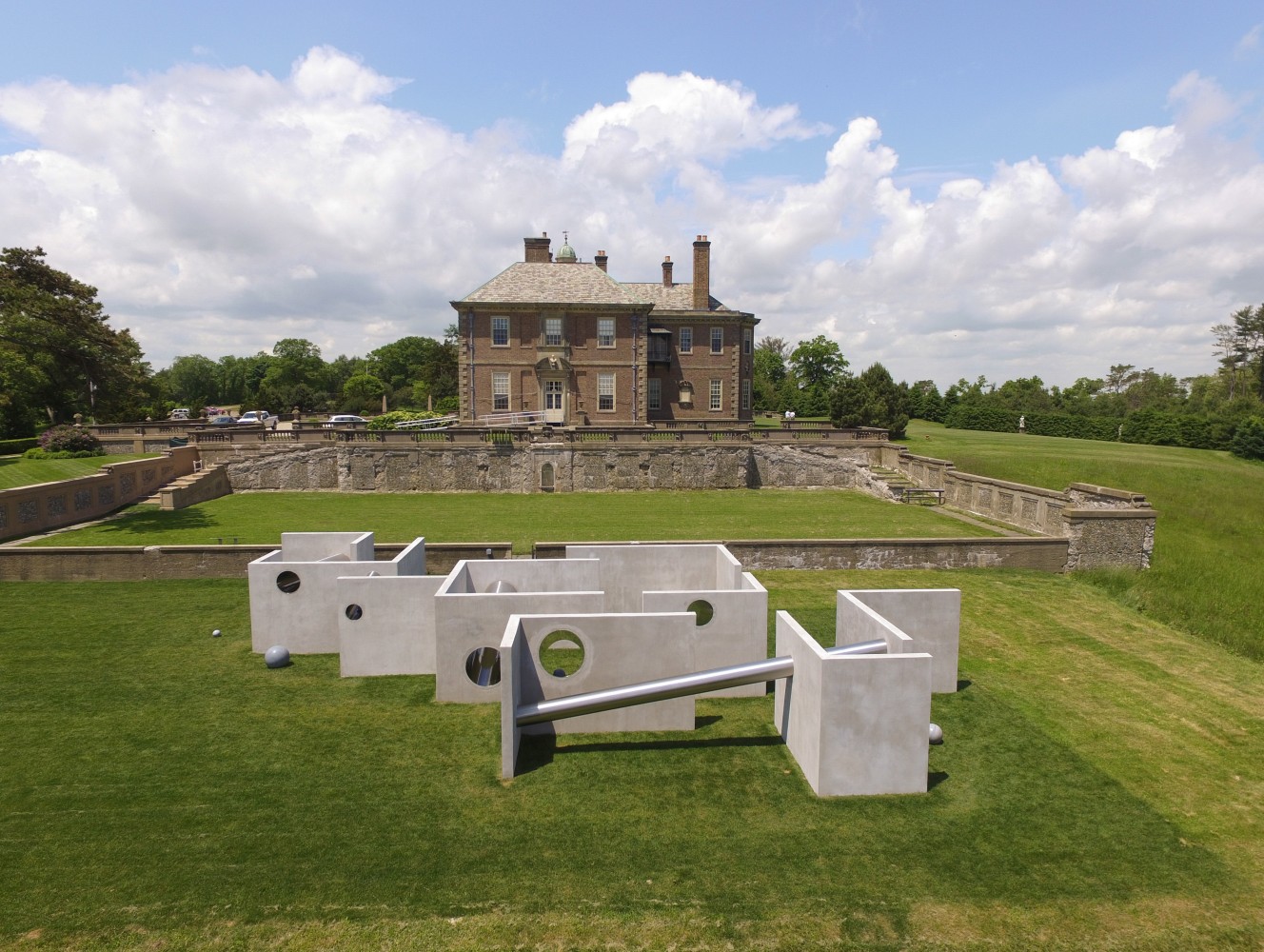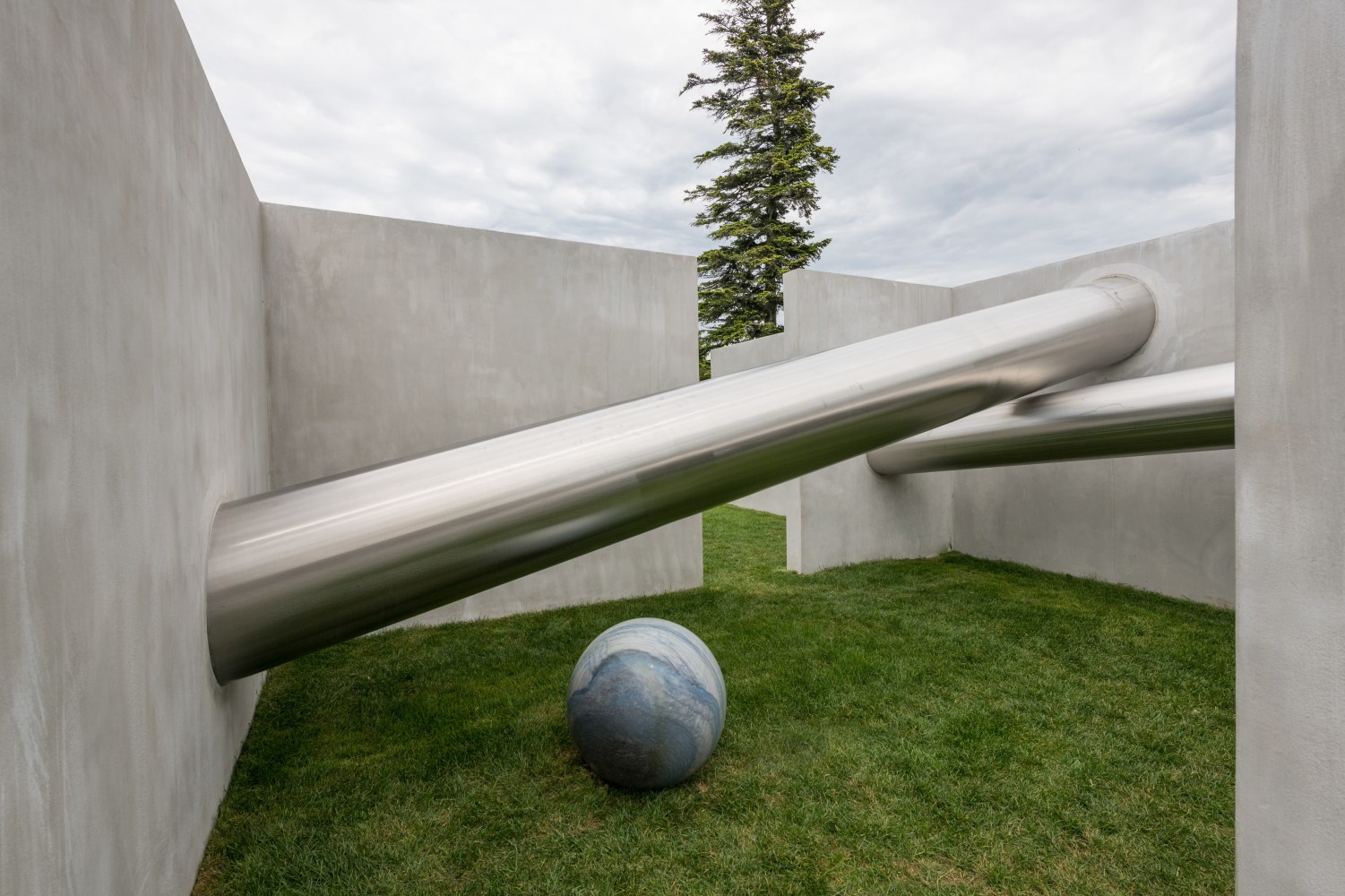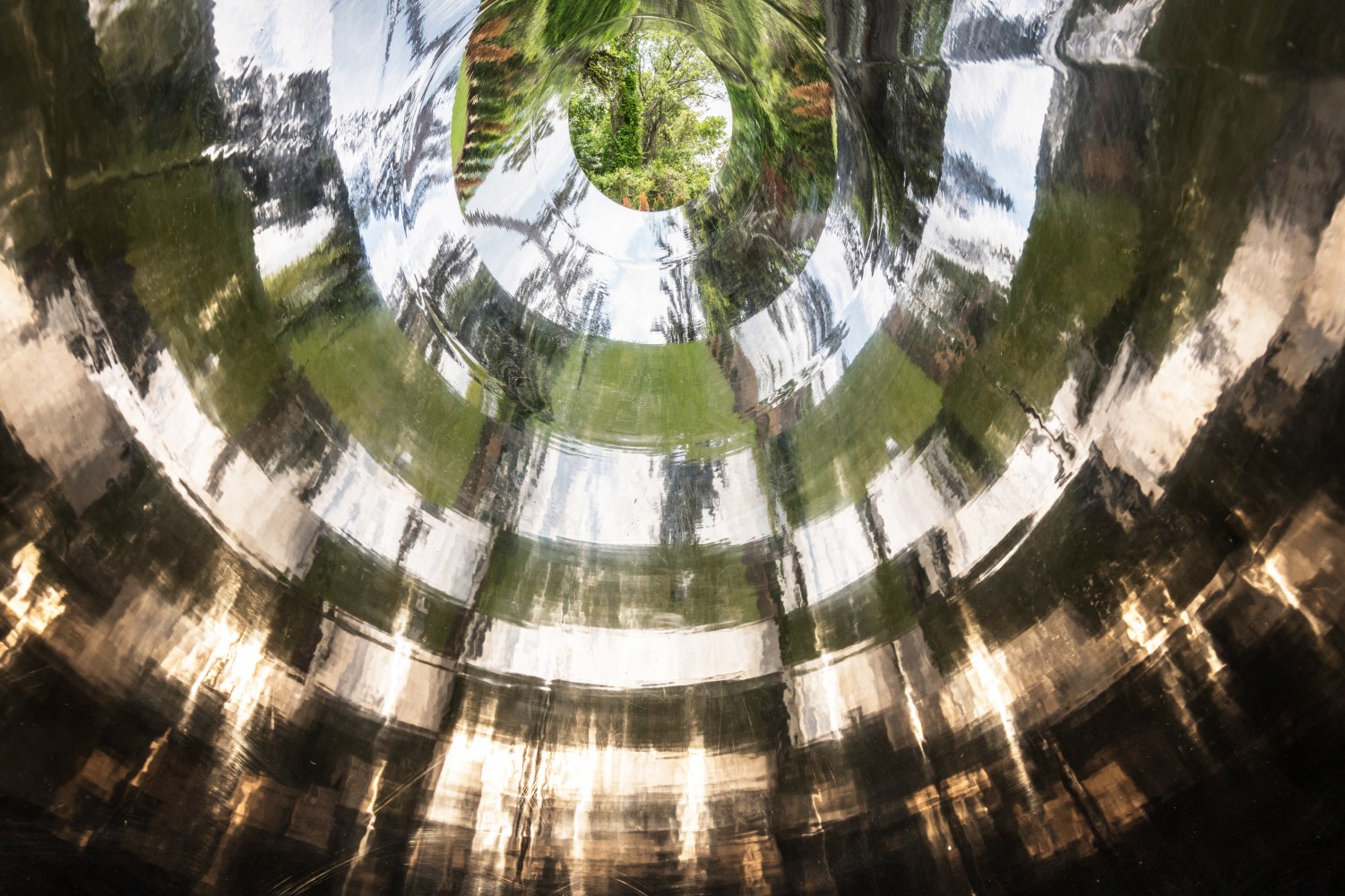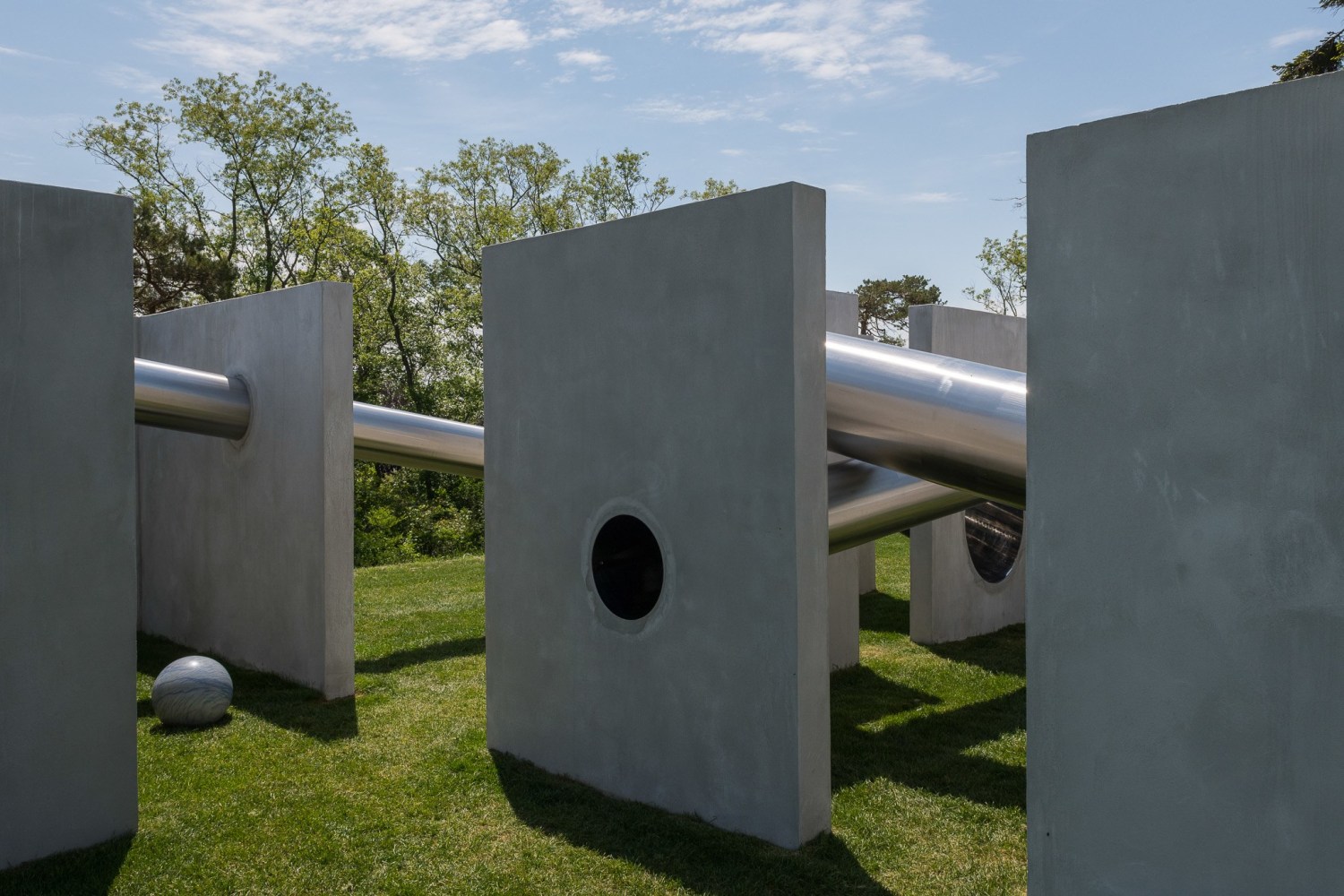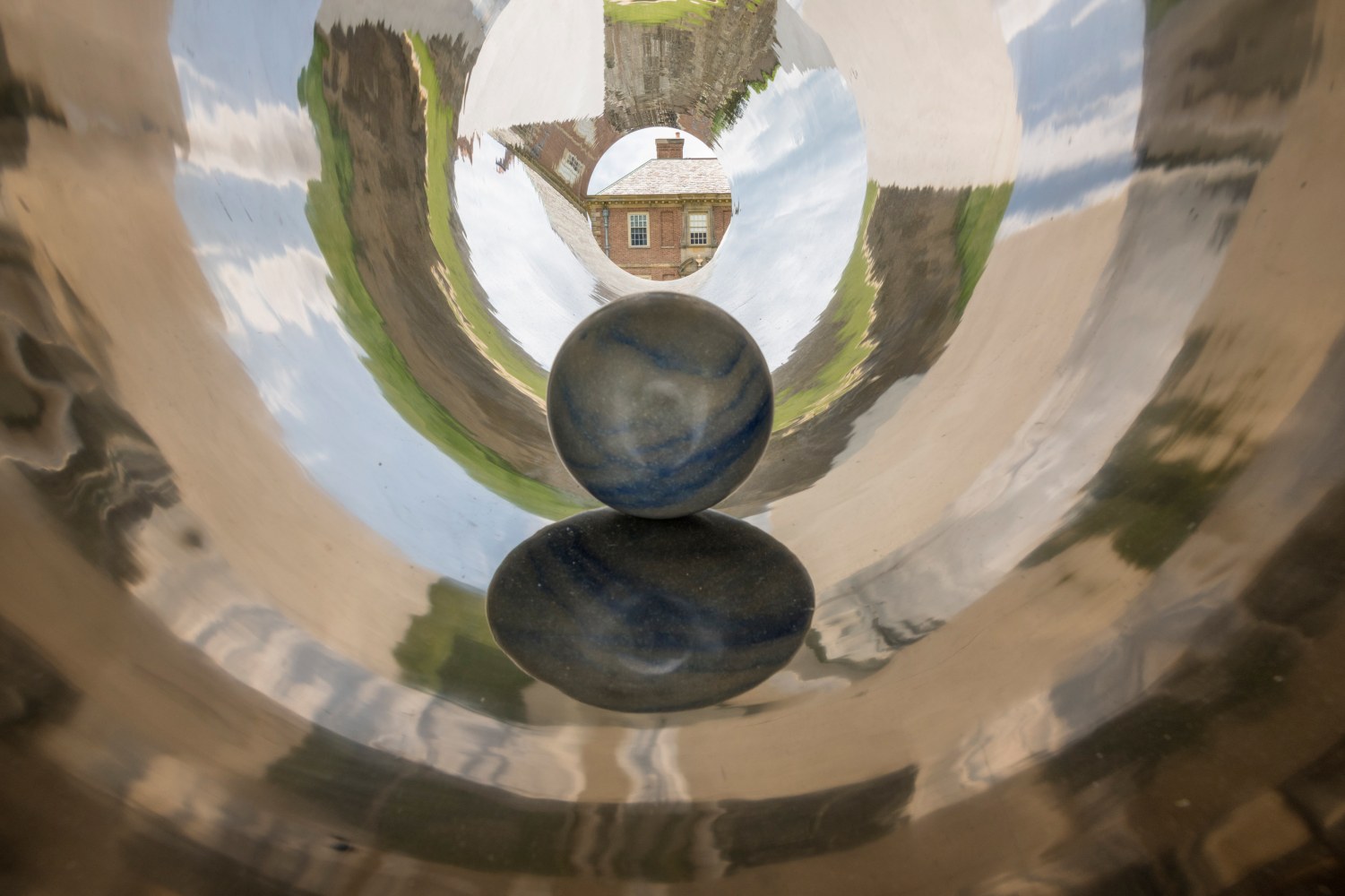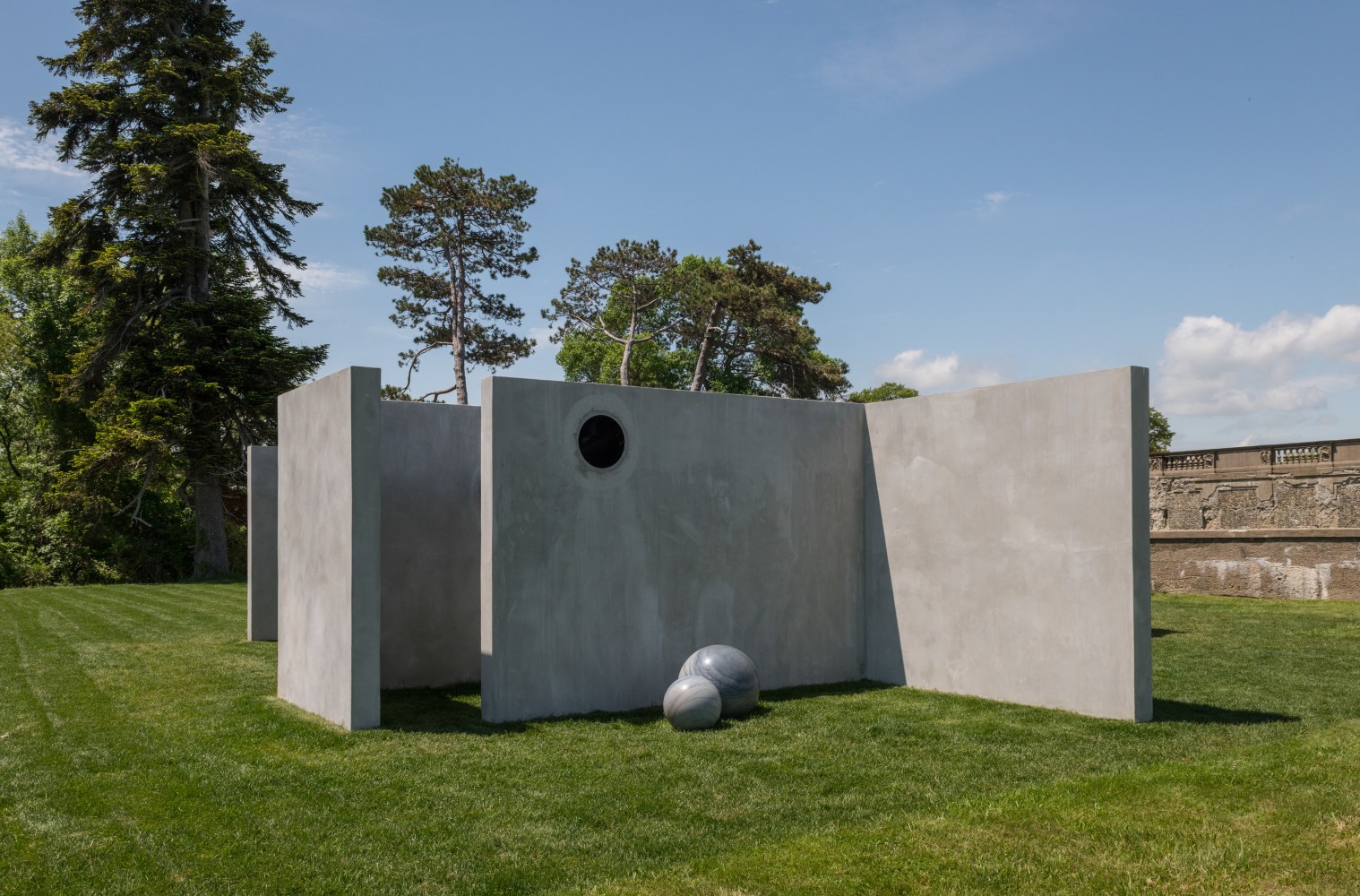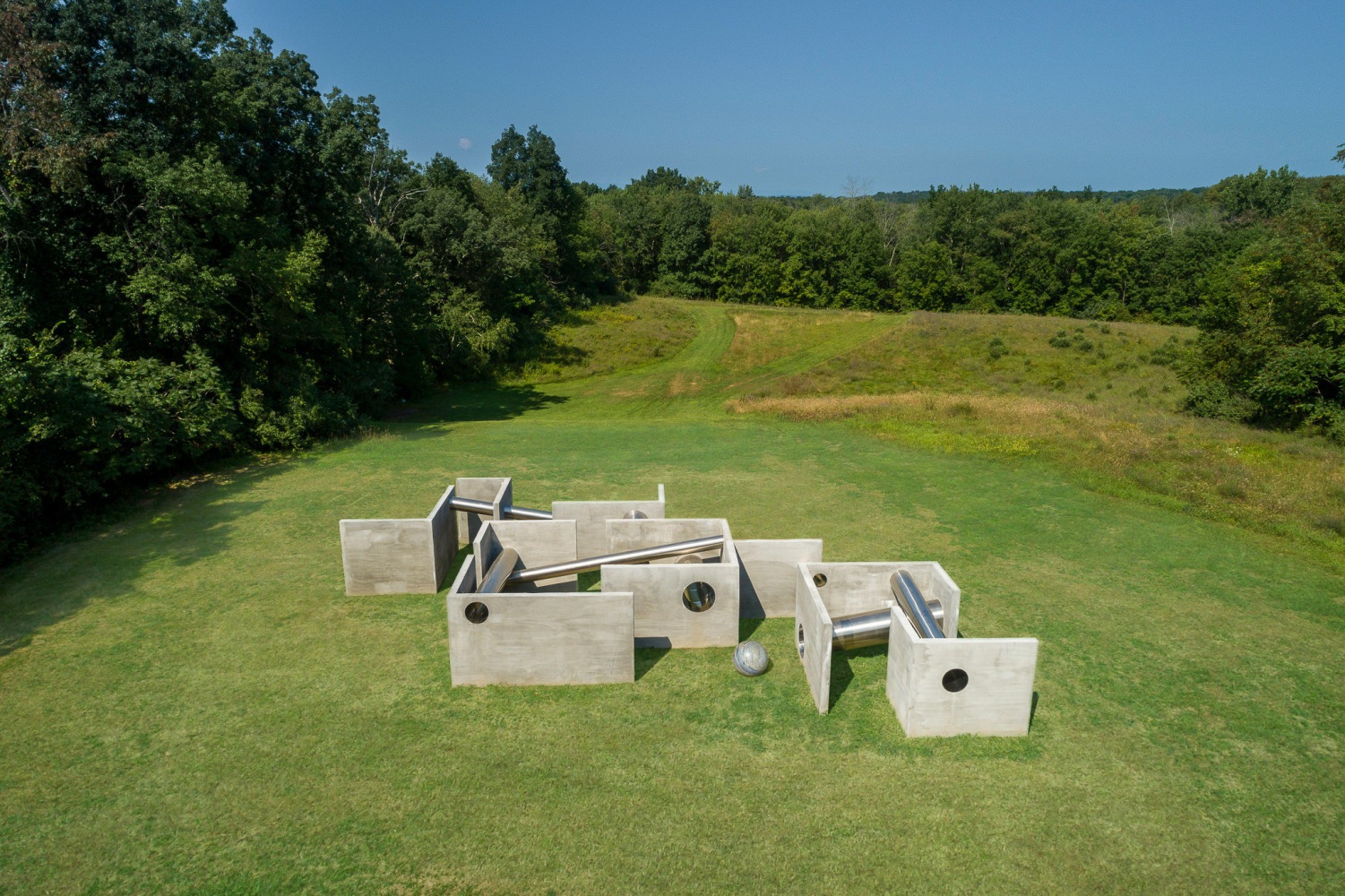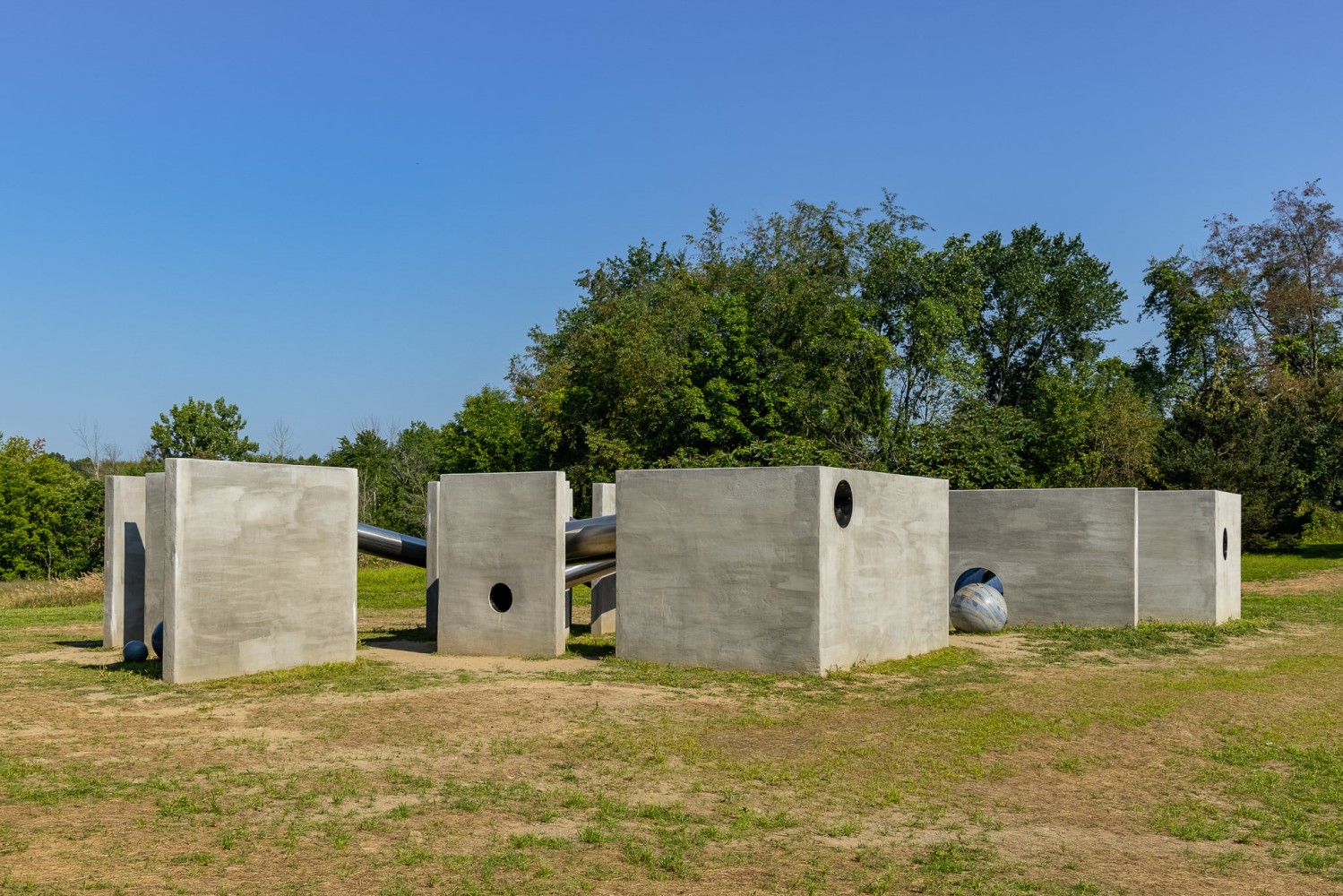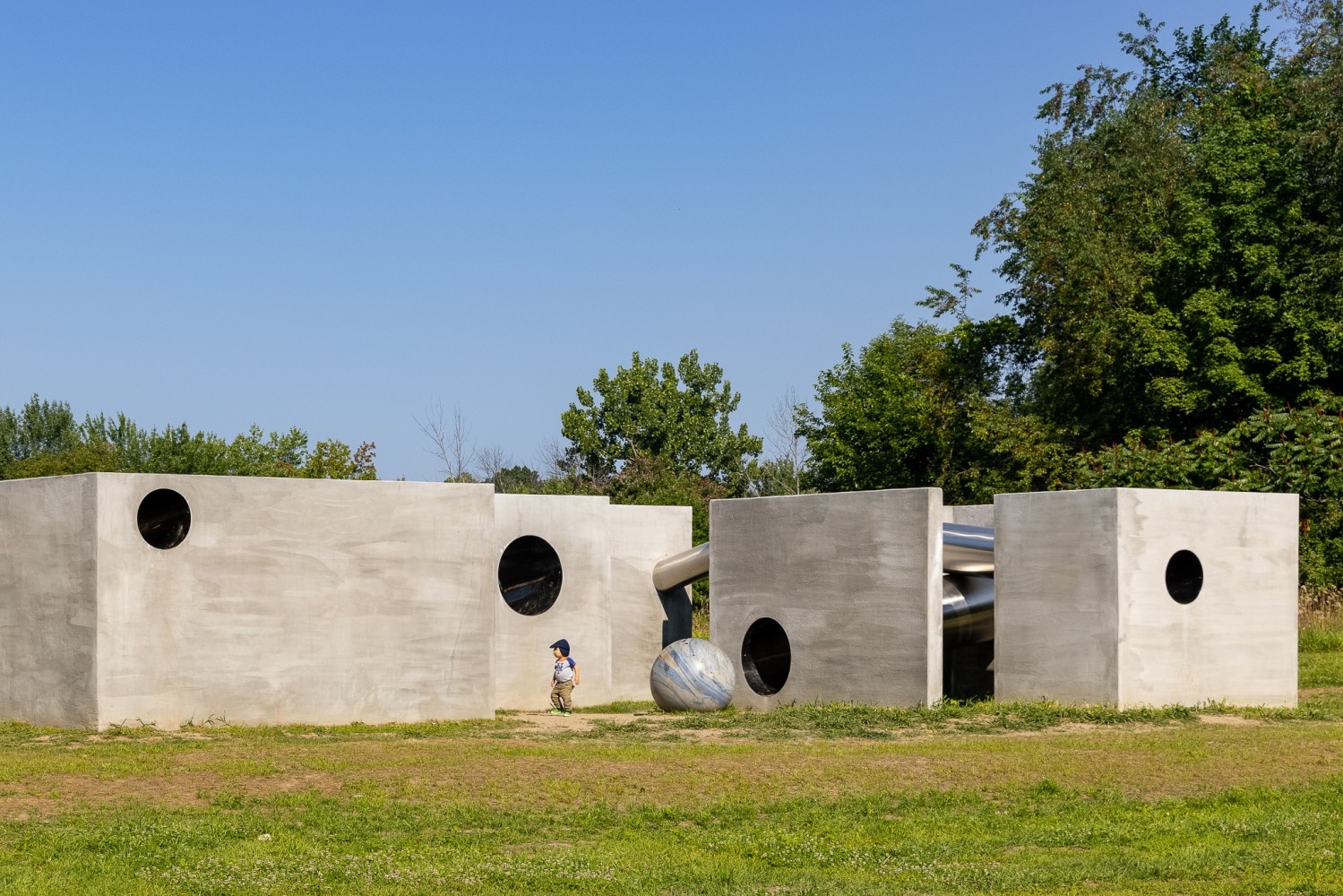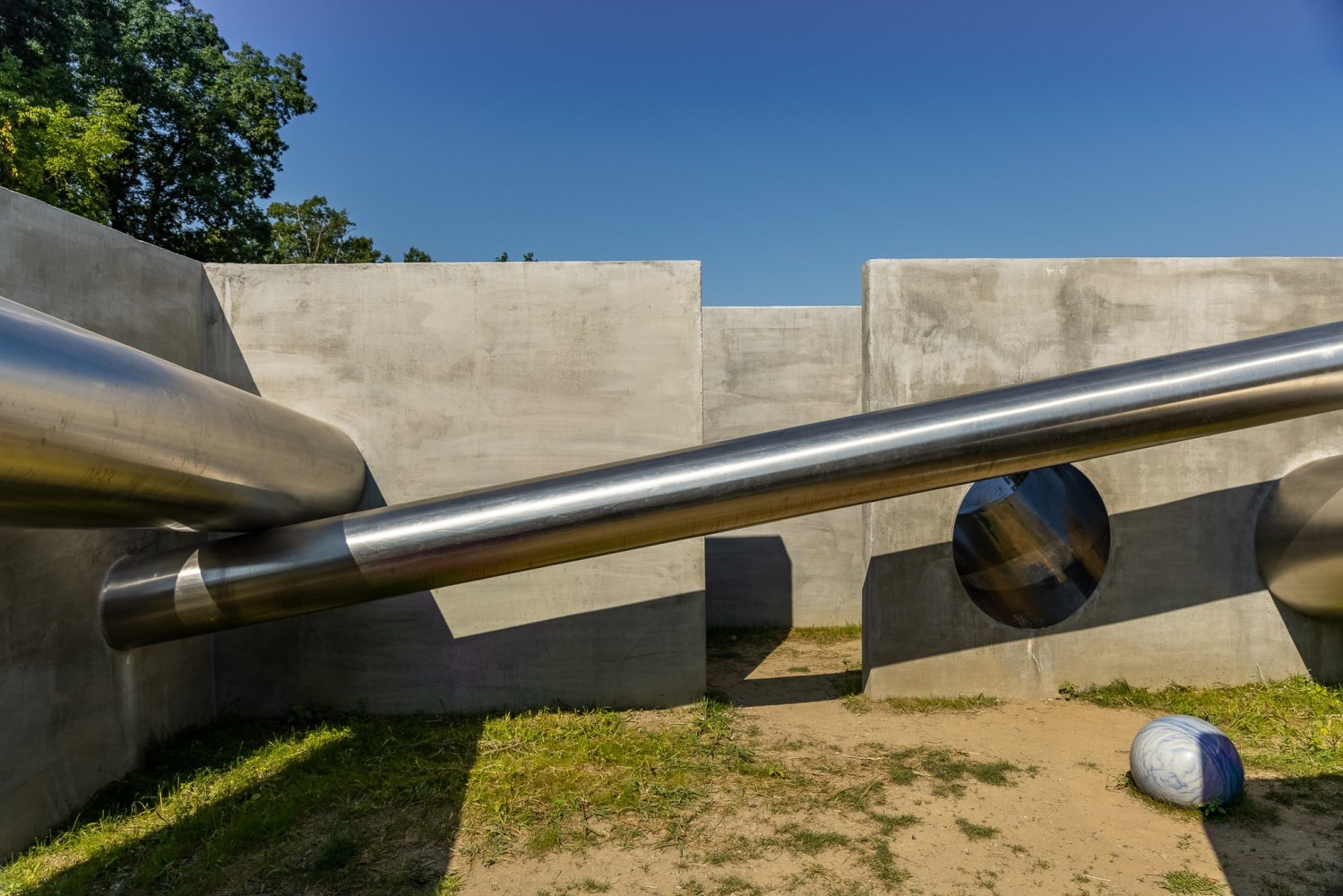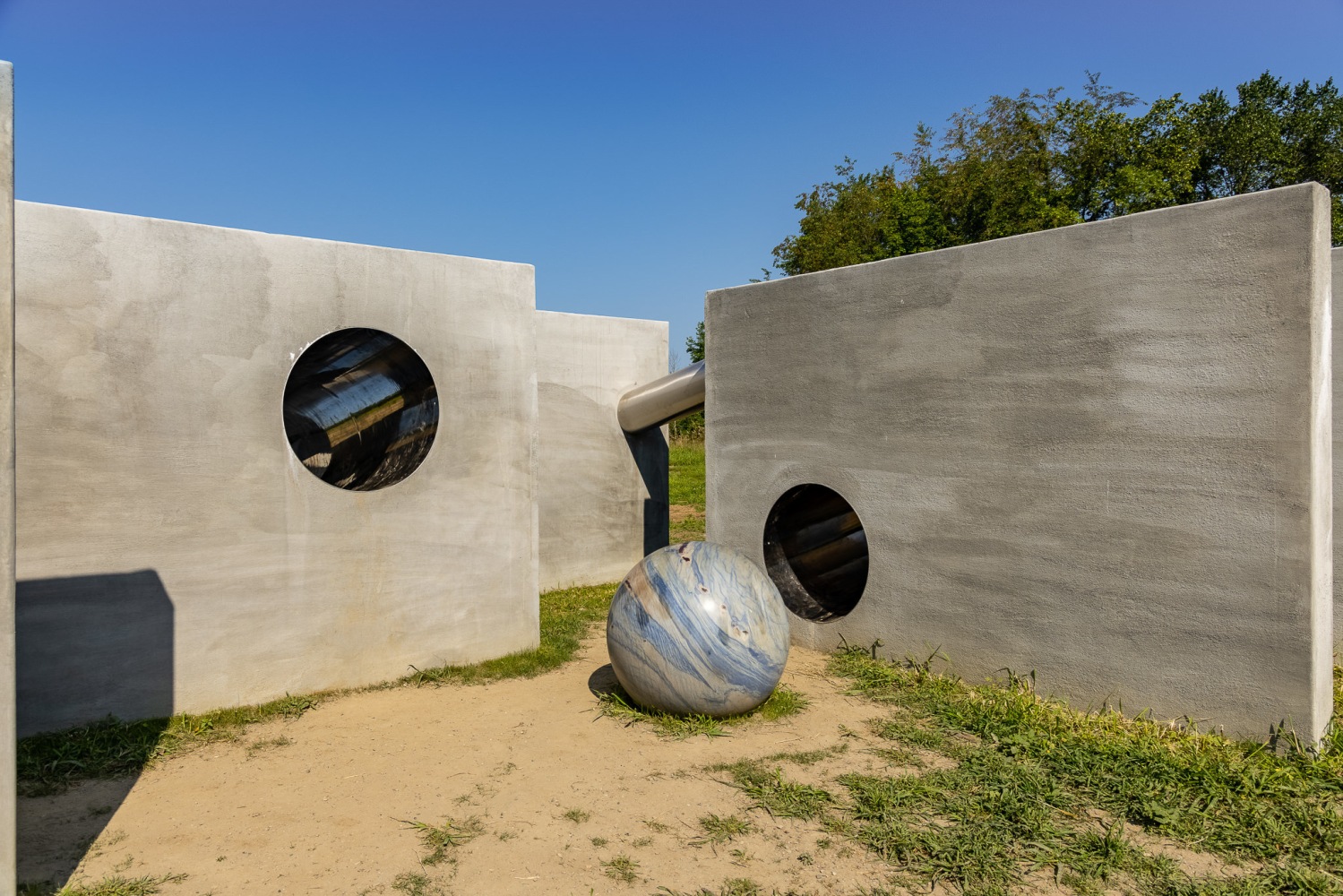 Alicja Kwade's work investigates and questions the structures of our reality and society and reflects on the perception of time in our everyday life. Her diverse practice is based around concepts of space, time, science and philosophy, takes shape in sculptural objects, video and even photography. Recent exhibitions include solo shows at Langen Foundation, Neuss, Germany; MIT List Visual Arts Center, Cambridge; Dallas Contemporary; Centre de Création Contemporaine Olivier Debré, Tours; Blueproject Foundation, Barcelona; ESPOO Museum of Modern Art; Kunsthal Charlottenborg, Copenhagen; Fondazione Giuliani, Rome; Museum Haus Konstruktiv, Zurich; YUZ Museum, Shanghai; de Appel Arts Centre, Amsterdam; Kunsthalle Nürnberg; Kunsthalle Schirn Frankfurt/Main; Haus am Waldsee Berlin; and on the occasion of the award ceremony of the Hectorpreis 2015, at Kunsthalle Mannheim. She has been included in group exhibitions such as Desert X 2021, Palm Springs; Hayward Gallery, London; 57th Venice Biennale; Madam, Luxembourg; Bass Museum of Art, Miami Beach; Kunsthalle Wien; Museum of Contemporary Art Detroit; and CCA Wattis Institute, San Francisco. She was the recipient of the Metropolitan Museum of Art's 2019 Roof Garden Commission. In 2015-2016, Public Art Fund commissioned "Against the Run," an installation in New York's Central Park. Her works belong to many important international private and public collections. Alicja Kwade was born in 1979 in Katowice, Poland; she currently lives and works in Berlin.
For more information on Alicja Kwade please visit her artist page here.